Create Glasses-Free 3D Video from Any 2D Video for HTC EVO 3D Smartphone
More and more people are starting to use 3D smartphones, which allow you to take 3D images and videos, and what's more, to enjoy 3D videos/movies without funny 3D glasses, hence the name of the technology – glasses-free 3D. Where to get sufficient glasses-free 3D videos for viewing on 3D smartphone? Only if one can get endless resources and whatever they want! Here is the universal solution – DVDFab Video Converter and DVDFab 2D to 3D Converter.
DVDFab 2D to 3D Converter works with Video Converter to convert normal 2D video to glasses-free 3D video for various smartphones like HTC EVO 3D, LG Optimus 3D P920, and Sharp SH-12C / SH-10C Aquos 3D, and the glasses-free 3D viewer Fujifilm FinePix REAL 3D V1 are also supported. Next is a simple tutorial on how to convert 2D video to glasses-free 3D video.
Glasses-Free 3D Video > Step 1: Enable 2D to 3D Converter in Video Converter
Start up DVDFab and run Video Converter at first. Choose "3D device" mode. Now import in the source video. After the 2D video is in, you can see that "2D to 3D" option in Video Converter is auto selected, which enables 2D to 3D Converter. Then specify a profile for the video, for instance, choose "htc.evo-holiday.h264.acc" if you're using HTC EVO 3D phone.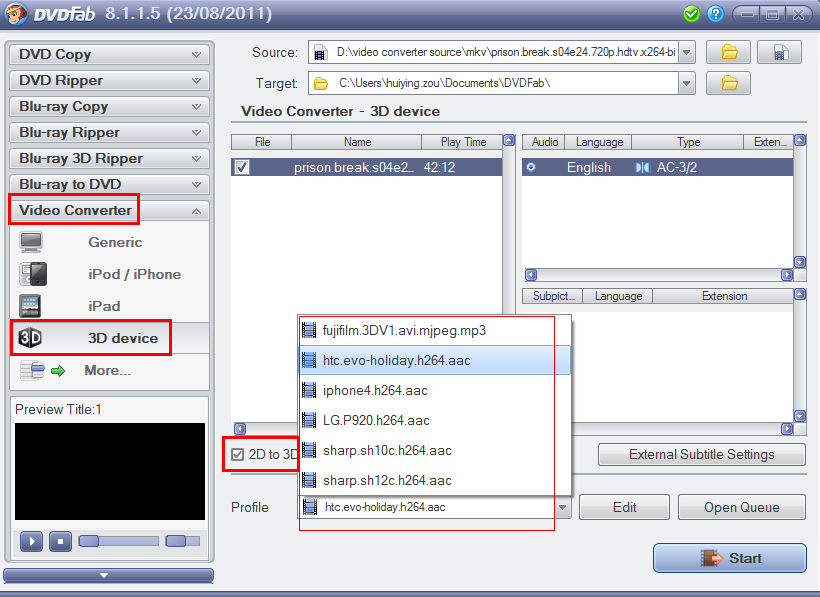 Glasses-Free 3D Video > Step 2: Customize your own glasses-free 3D
You can nearly set everything to create the very output you want. Click "Video Effect Settings" button, you'll see 3 pages in the pop-up to customize video effect. In "3D" page, DVDFab selected "Left/Right (side-by-side)" option automatically as the format for glasses-free 3D for user. While the "Visual Depth" and "Gain" value are left for you to customize.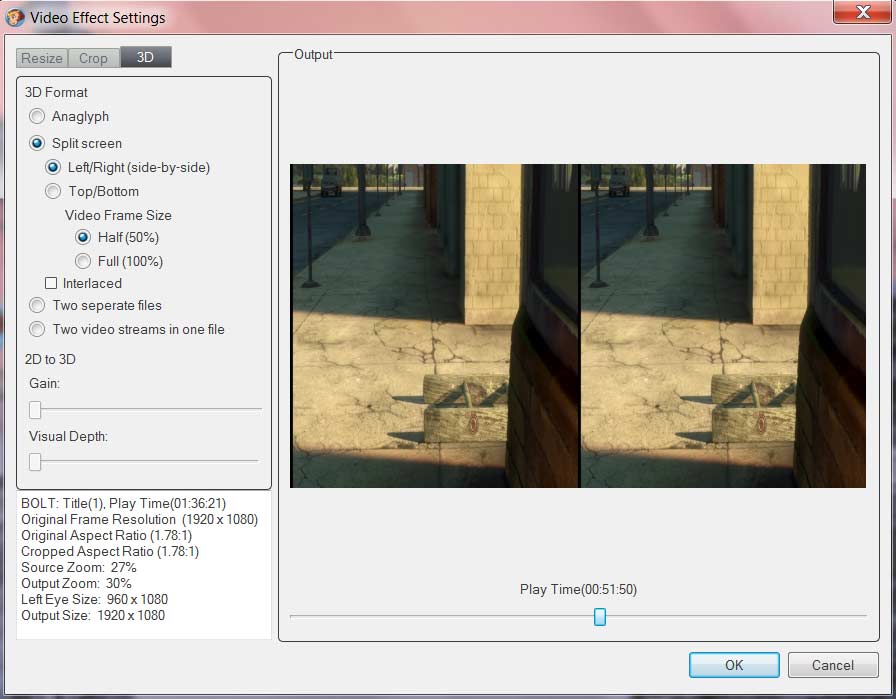 In the Crop page, you can crop whatever part of the image for playback.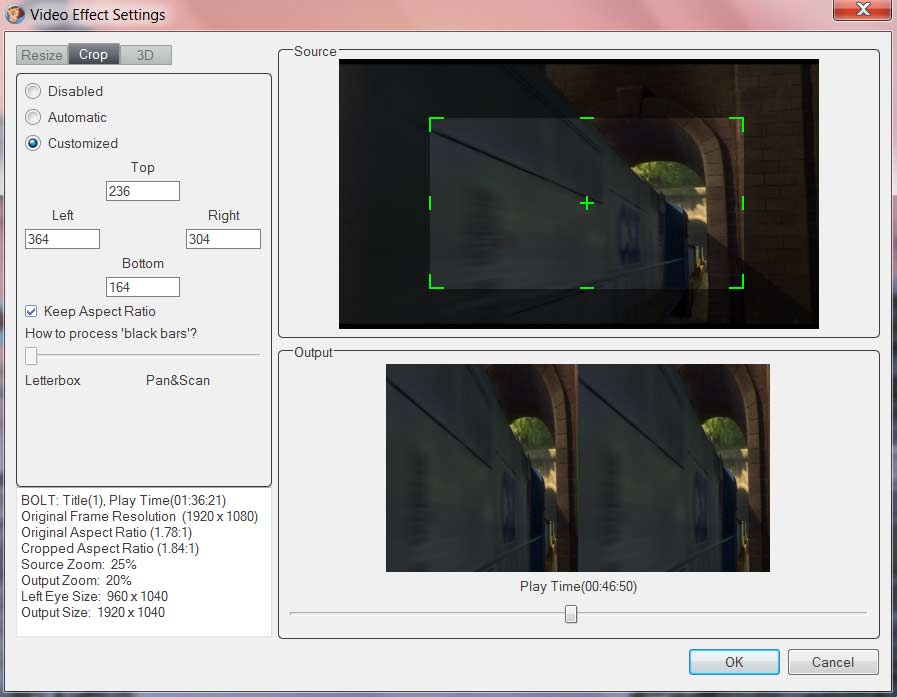 And in "Resize" page, you can resize the source aspect ratio and frame resolution if you want.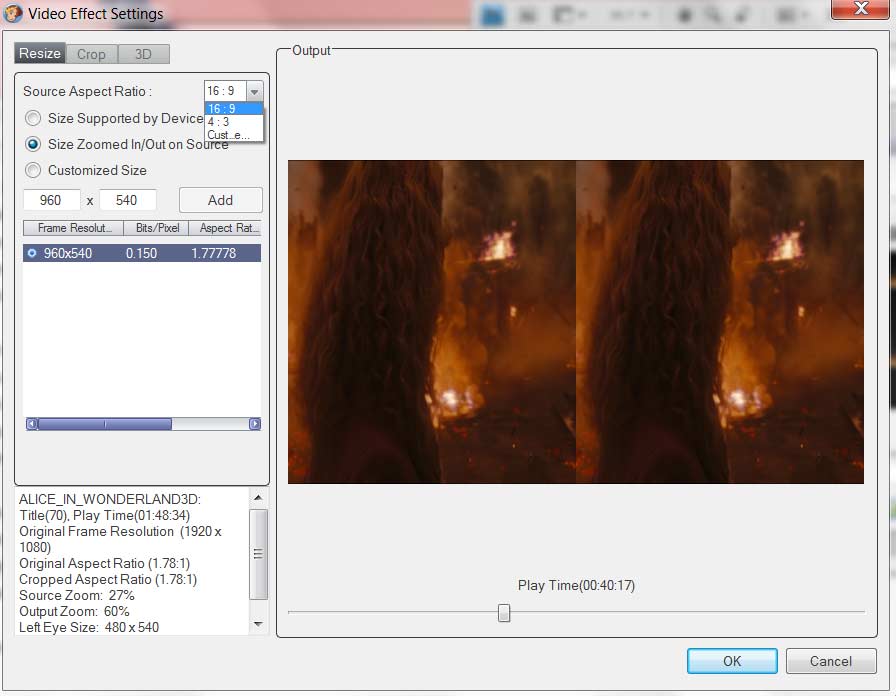 If you want to go further to set all the video and audio parameters in detail, just click "Edit" button to bring up Conversion Settings window.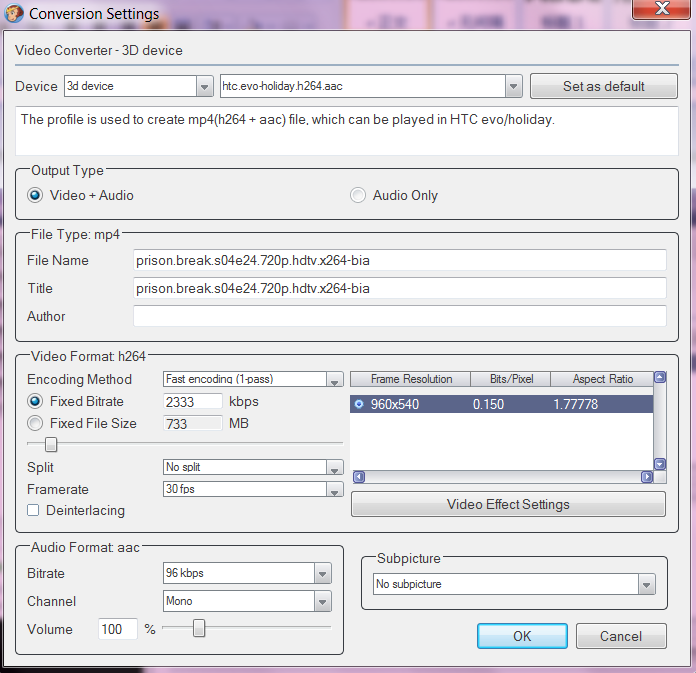 Glasses-Free 3D Video > Step 3: Hit Start button
When you're ready, hit Start button to start 2D video to glasses-free 3D video conversion. In the process, you can view detailed progress info, preview source movie, and set auto shutdown to your PC. Soon you'll get a converted glasses-free 3D video.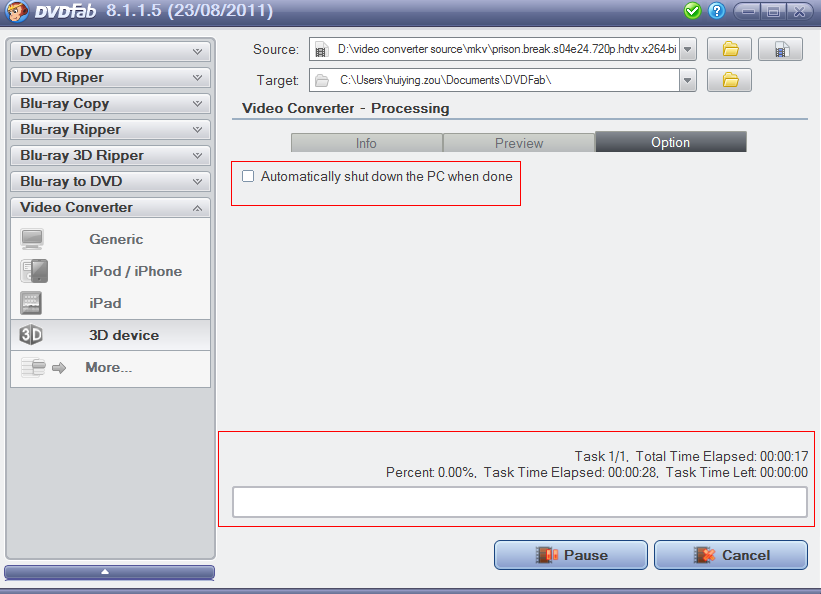 How to view converted video on HTC EVO 3D smartphone?
Now that the conversion has been finished, the last thing you need to do is transfer the converted glasses-free 3D video to your smartphone. Different 3D smartphones may have different requirements for viewing converted video. Better figure out the "rules" of your phone, let's take HTC EVO 3D for example.
After transfer converted file to the "movie" folder of your HTC EVO 3D phone via USB storage, disconnect USB, then touch Menu icon on the screen.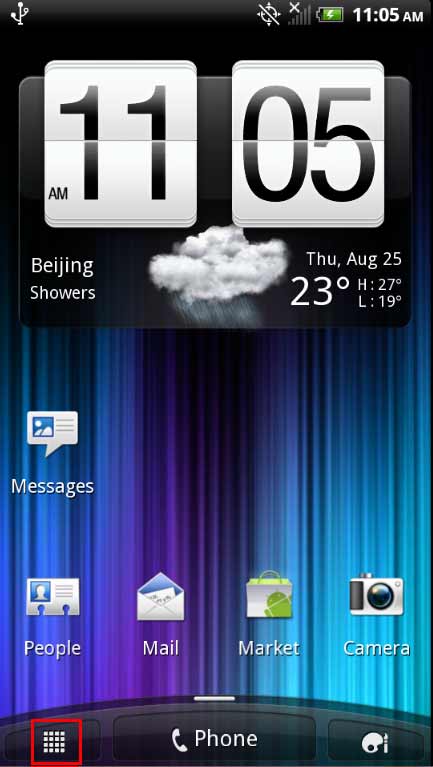 Navigate to "Connected Media".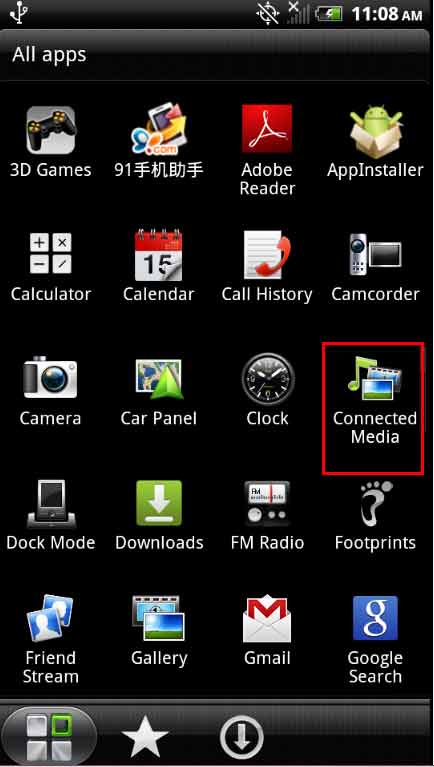 Then choose "Videos" to find your freshly converted video.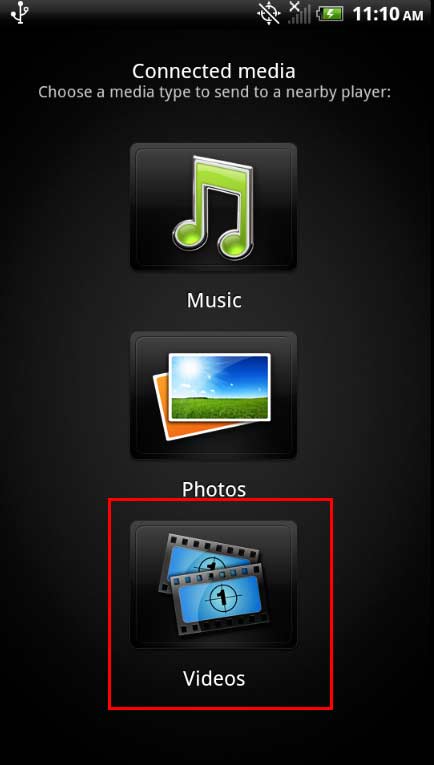 All videos are here.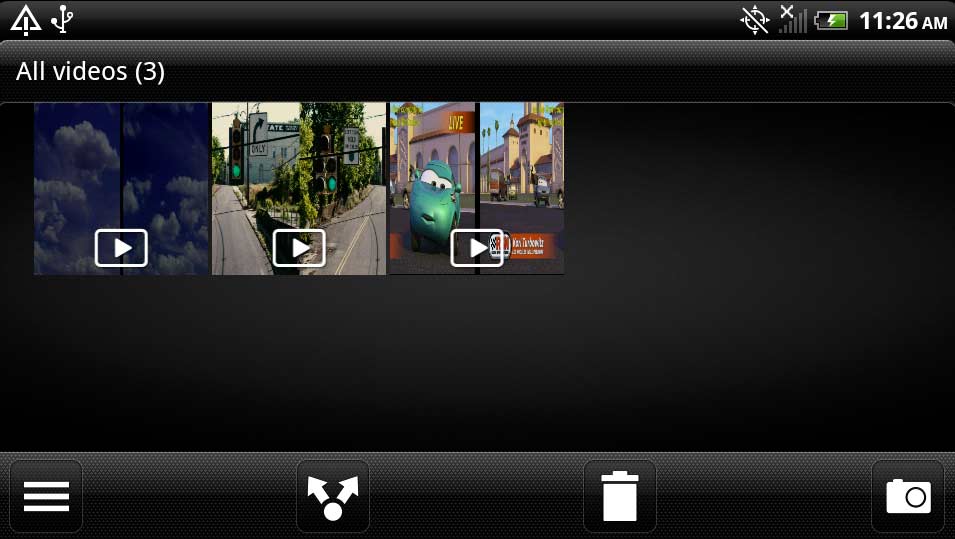 Touch on the video you want to watch. And you'll see the below interface. Just choose "Done".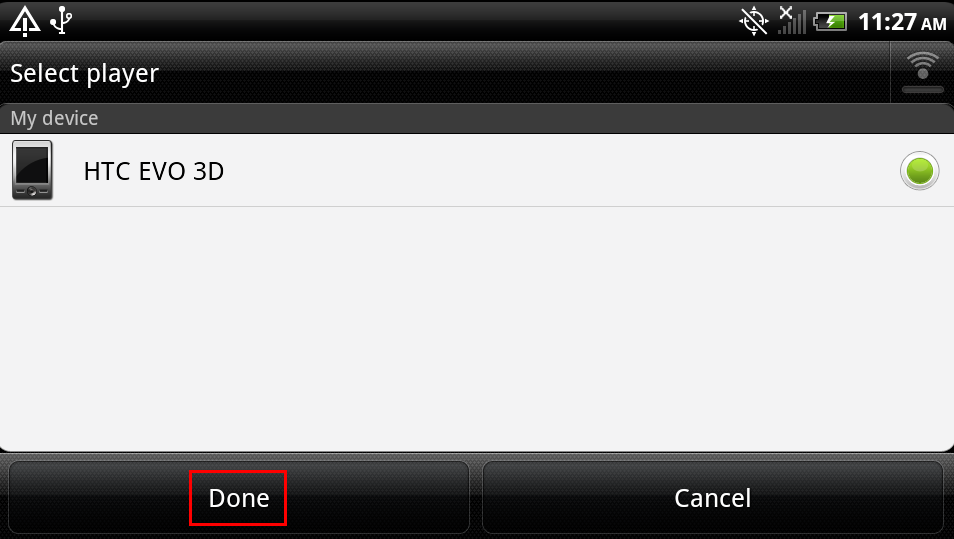 Then the video will be played, but with a side-by-side frame since your phone is under 2D display mode. At this time, just touch the Menu button on your phone. And you'll see the following pop-up in the bottom of your phone's screen. Choose "Play in 3D" option.

Then select OK.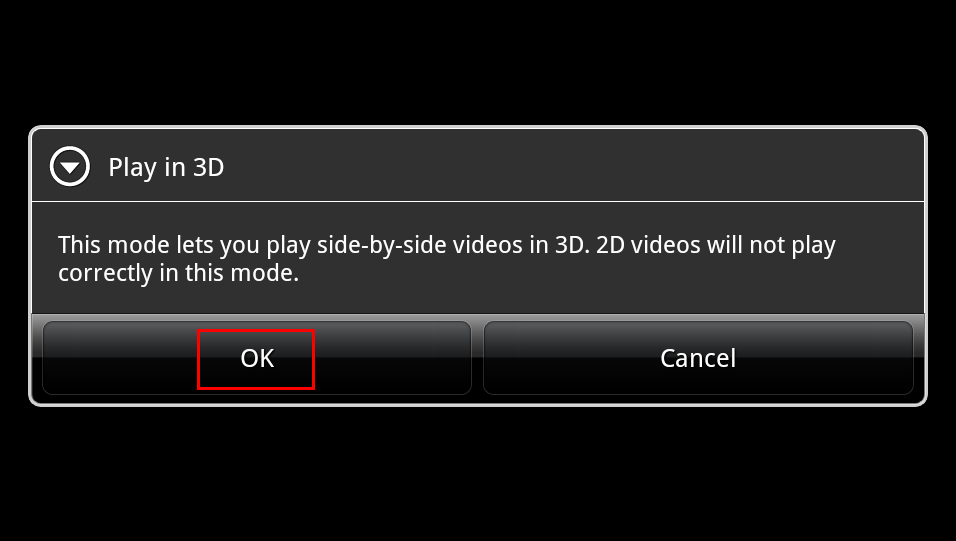 OK, now the converted video is in fact a glasses-free 3D video with great 3D effect. Enjoy yourself!
If you want to dig out more about how to view converted glasses-free 3D on various smartphones, please hit up the link: http://www.dvdfab.cn/2d-to-3d-converter/how-to-view-converted-glasses-free-3d-on-various-smartphones.htm
For more info about glasses-free 3D, just go to: http://www.dvdfab.cn/glasses-free-3d.htm