3D Video Converter
DVDFab video converter is powerful at converting video between different video/audio formats, and it can even act as 3D video converter to convert normal 2D video to various 3D videos like SBS 3D, anaglyph 3D, etc. in different format such as AVI, MP4, MKV, FLV, M2TS, TS, etc. How to use DVDFab Video Converter as 3D video converter? Let's head over to the detail.
Enable 3D Video Converter:
Run DVDFab Video Converter, then choose one mode from "to AVI", "to MP4", "to MKV", "to FLV", "to M2TS" and "to TS" for only these conversion modes can output 3D videos. Then import in source 2D video. After the source video is in, specify a profile in Profile menu for the video. And you'll see that "2D to 3D" option in the UI is enabled for checking. Just check it to enable 2D to 3D Converter to turn DVDFab Video Converter into a 3D video converter.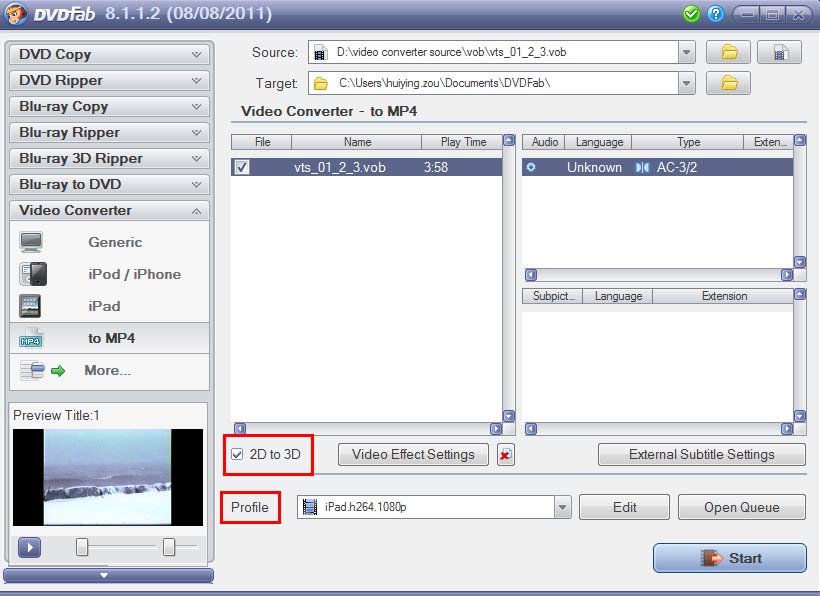 Customize 3D Output:
Click Video Effect Settings button, in Video Effect Settings window, there're 3 pages: 3D, Crop, and Resize. In 3D page, you can choose the output as SBS 3D, anaglyph 3D, or two separate files. And you can change the default Visual Depth and Gain values.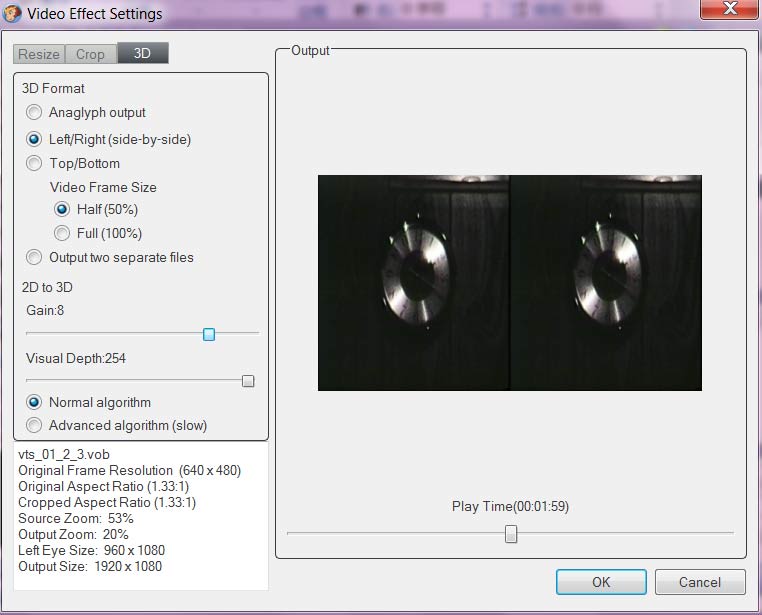 In Crop page, you can freely choose whatever you want out of the current image for display.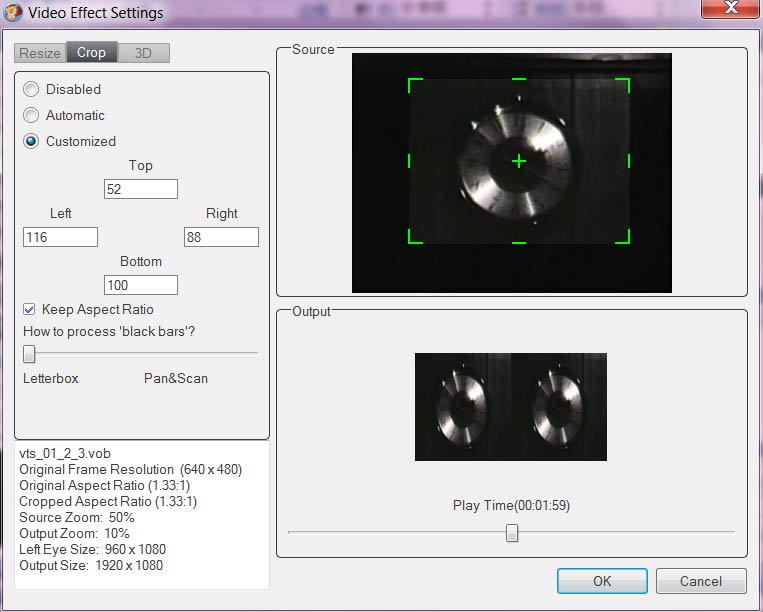 And you can go to resize source aspect ratio and frame resolution in Resize page.
Or if you want to edit more video/audio parameters, just click Edit button on the main interface to open Conversion Settings window where you can set bit rate, frame rate, frame resolution, aspect ratio, audio channel, and much more.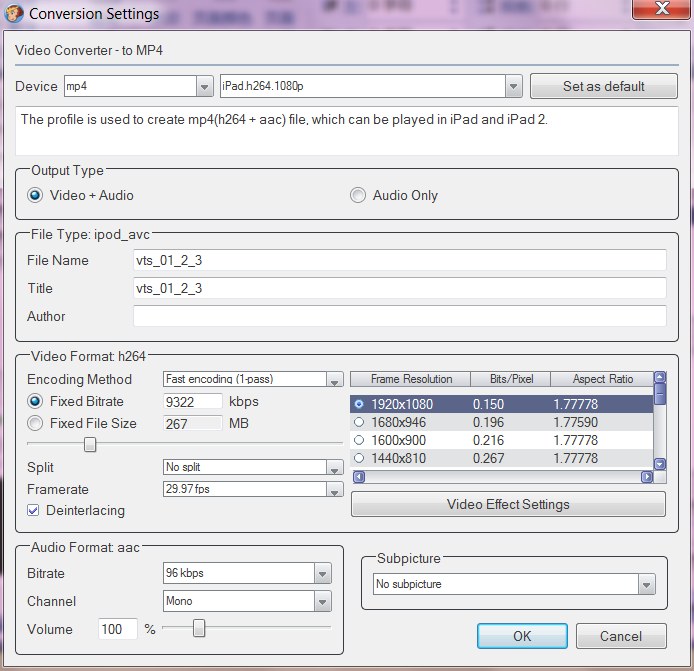 Start Conversion:
Click Start button on the main UI to start conversion. 3D video converter allows you to monitor all detailed progress info, preview source movie, and set auto shutdown to your PC.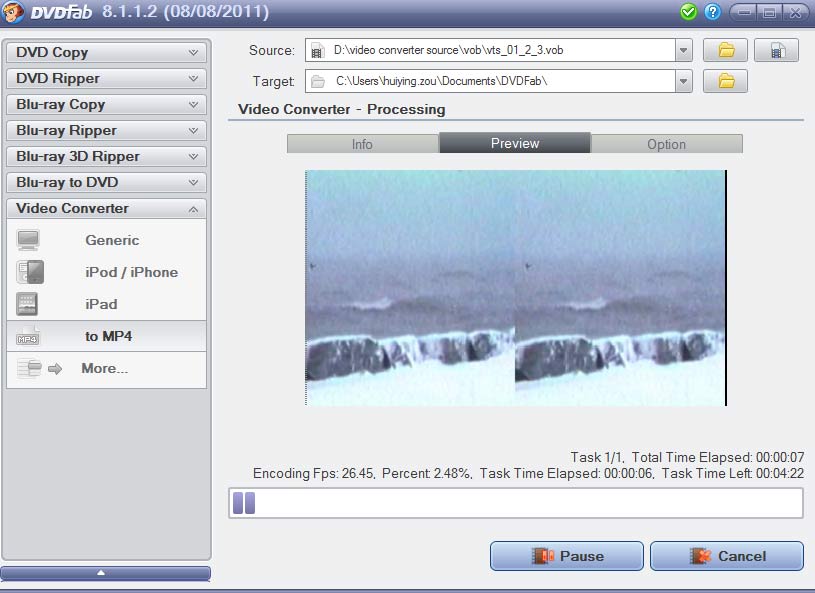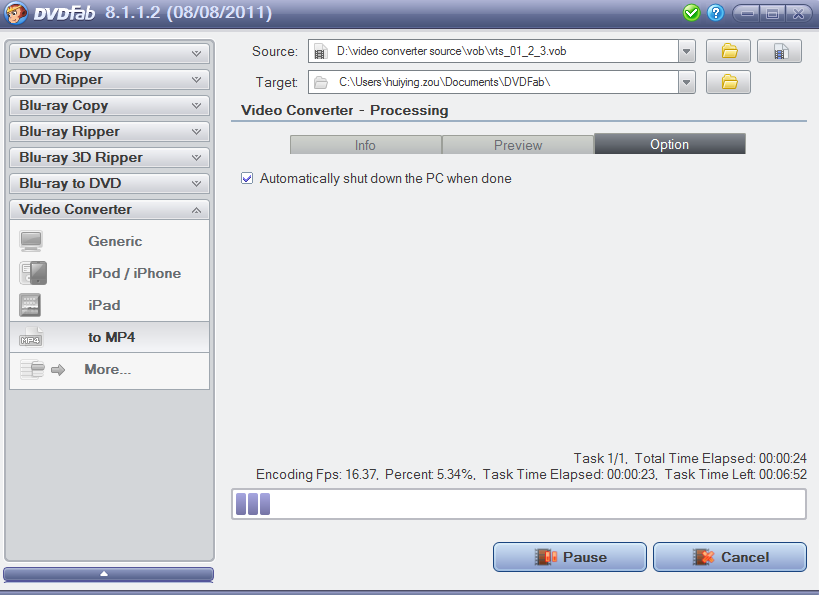 OK. That's an overview of how DVDFab Video Converter works as 3D video converter. For more info about this 3D video converter, please go to: http://www.dvdfab.cn/video-converter.htm