Things You Need to Know to Clone a DVD
Do you often watch DVD movies at home? If you do, then you must own a large array of DVD movies on your shelf. So I guess you must also clone your DVD movies frequently, not to redistribute to make profit, but just for the sake of saving the original DVD discs from being damaged, accidentally or normally. Hence, here raises the question: now that you make backups of your expensive DVD collections, do you know everything about cloning a DVD? Among the essentials, there is one thing you need to pay extra attention to, that's the need of a piece of quality DVD backup software.
DVDFab DVD Copy is a powerful DVD Cloner software which can help you clone your DVDs in a fast and easy manner, with perfect output quality. The tip below tells how:
How to clone a DVD: Step 1 > Start up DVDFab, then navigate to DVD Copy option and Clone module;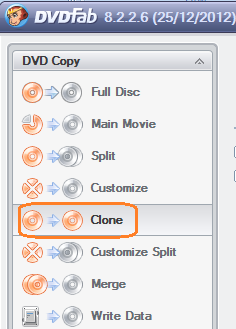 How to clone a DVD: Step 2 > Insert the DVD-video disc you want to clone into your disc tray (burning capable), after a minute, DVDFab will start to analyze it. When this process finishes, set the target to your disc tray, too;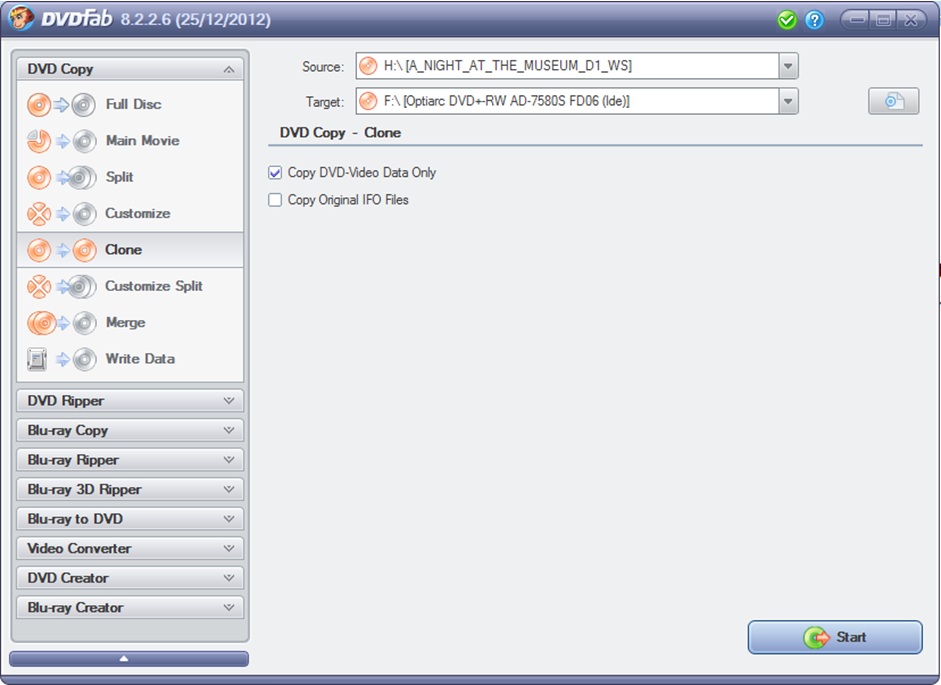 How to clone a DVD: Step 3 > Press the "Start" trigger and start to make the clone. During this process, you will be asked to replace the original DVD-video disc with a blank DVD media in your disc tray, and do as it requests.
Okay, above are the necessary things you need to know how to clone a DVD with DVDFab DVD Copy.
For more information, please pay a visit to www.dvdfab.cn/dvd-copy.htm