Three Steps to Clone a DVD
Are you trying to find out an easy and simple way to backup your valuable DVD collections? You can simply clone your DVDs to blank media's so that you use the clones for daily entertainment and put the original ones on shelf for the sake of collection. Maybe you not new concerning cloning a DVD, but you might be highly interested in how easy and fast you can clone a DVD. Now, here we present you an efficient way in doing that. Just in three steps with DVDFab DVD Copy, a wildly popular DVD cloner software on the market.
Here is the detail:
Three Steps to Clone a DVD: Step 1 > Start up DVDFab, then navigate to DVD Copy option and Clone module;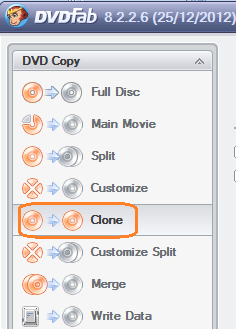 Three Steps to Clone a DVD: Step 2 > Insert the DVD-video disc you want to clone into your disc tray (burning capable), after a second, DVDFab will start to analyze it. When this process finishes, set the target to your disc tray, too;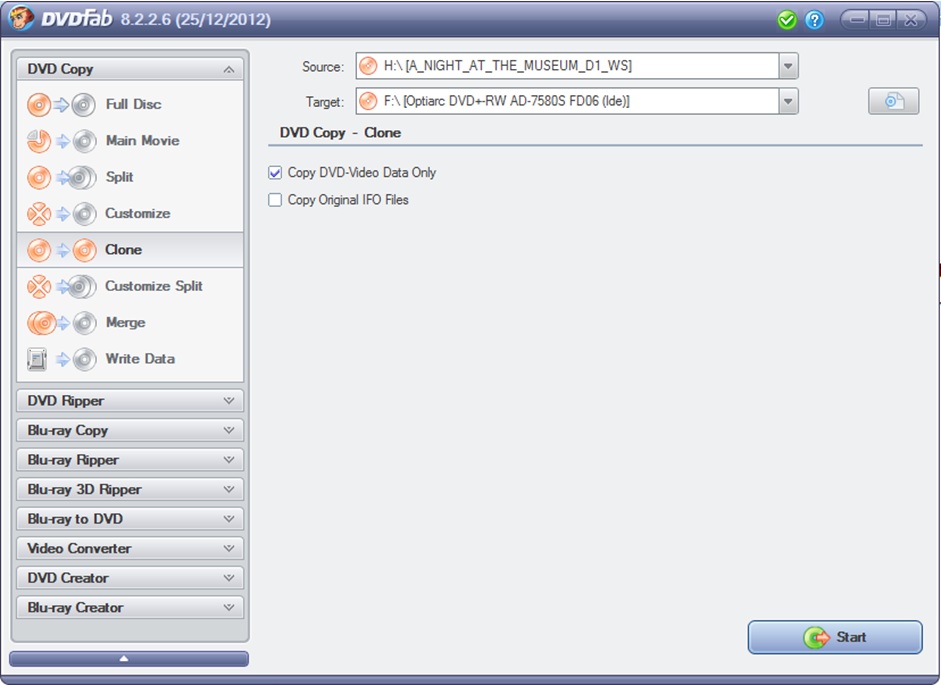 Three Steps to Clone a DVD: Step 3 > Press the "Start" trigger and start to make the clone. During this process, you will be asked to replace the original DVD-video disc with a blank DVD media in your disc tray, and do as it requests.
Soon in less than 20 minutes, you get your DVD successfully cloned.
For more information, please pay a visit to www.dvdfab.cn/dvd-copy.htm