How to Backup DVD with DVD Copy
DVD backup is useful and the universal solution for DVD collection and protection. Just backup DVD to disc or the hard drive on your PC, then you'll never be afraid of DVD lost or damage. DVDFab DVD Copy provides the best solution for DVD backup, next let's have a look at how to backup DVD with DVD Copy.
Backup DVD with DVD Copy > Step 1: Run DVD Copy and choose a backup mode
Start up DVDFab, and select "DVD Copy" option. On the left pane under DVD Copy, there're many copy modes, just choose a suitable one to backup. Usually, we'll choose from "Full Disc", "Main Movie", and "Clone" for ordinary backup. "Full Disc" lets you copy all content of a disc to either disc or hard disk; "Main Movie" lets you copy only the movie part to disc or to the hard drive on your PC; "Clone" lets you perfect clone DVD to DVD bit to bit. Here we choose "Main Movie" for example.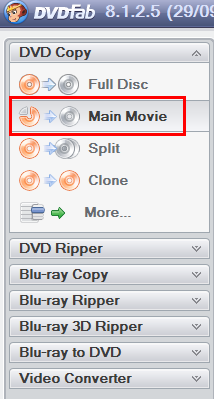 Backup DVD with DVD Copy > Step 2: Load in the source movie and do some common settings
Insert the source DVD for DVD Copy to load it. Then you can see that the longest movie title is auto selected. And you can freely choose any audio tracks and subtitles you like. You can also choose DVD5 or DVD9 for the output media size out of your need.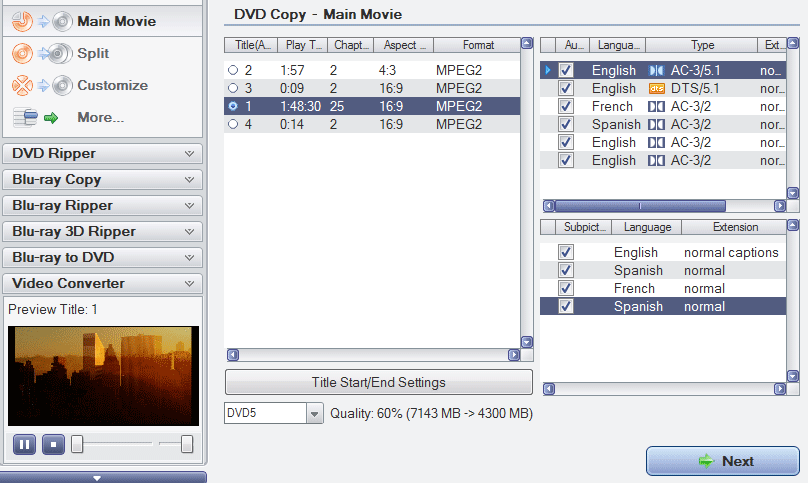 Backup DVD with DVD Copy > Step 3: Start copy process
Click Next button to go on. In the next interface, you can set your output movie to rewind if you like.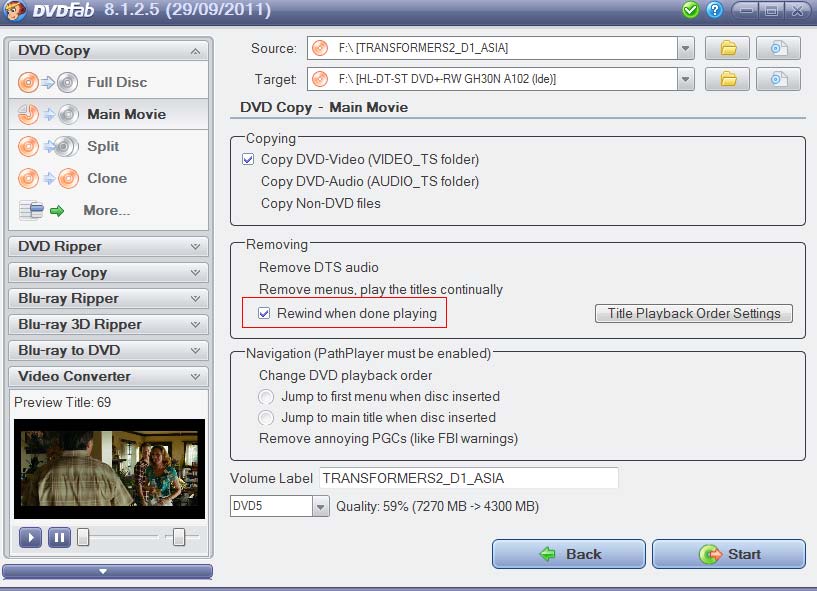 Hit Start button to start copy process. During the process, you can monitor detailed progress info and set auto shutdown to your PC if needed.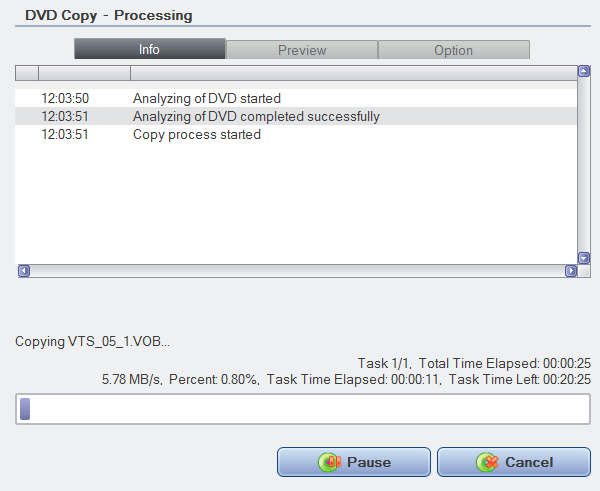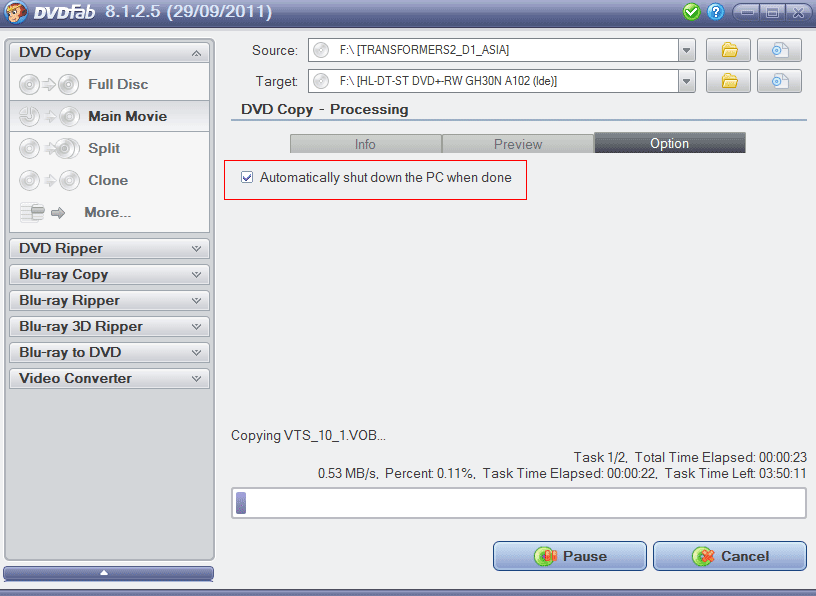 One thing you should be aware of is that if you choose DVD drive as the Target for backup DVD to disc, you'll be prompted to insert a compatible media to start write process after the end of ripping process and before the start of the write process. Just do as what you're told.

Backup DVD with DVD Copy is just so easy. And DVD Copy has outstanding copy speed, soon everything will be done. For more info about DVD backup or DVD Copy, just go to: http://www.dvdfab.cn/dvd-copy.htm