Blu-ray 3D to 3D MKV Video Converter
DVDFab Blu-ray 3D Ripper is a very good Blu-ray 3D to 3D MKV video converter which can convert Blu-ray 3D to MKV 3D video with great quality and flexible customizing power. It's very simple to operate even if you're new at this. Next let's get down to the detail tutorial.
Run Blu-ray 3D to 3D MKV Video Converter
Start up DVDFab, and choose Blu-ray 3D Ripper option. Then you'll see the interface of Blu-ray 3D Ripper. On the left pane, choose "to MKV" mode to set it to a Blu-ray 3D to 3D MKV video converter.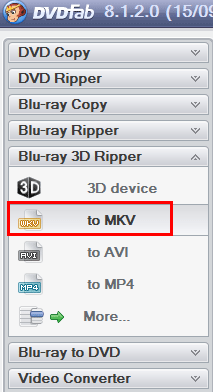 Load in Source Blu-ray 3D and Set Up for Conversion
Now load the source 3D Blu-ray into Blu-ray 3D Ripper. After the Blu-ray 3D movie is in, you can choose any titles for conversion. And the audio tracks and subtitles can be freely selected. In Profile drop-down, are multiple optimized and preset profiles and you can easily specify one. It's very convenient that you can preview the movie title in real time when setting up in the bottom left corner.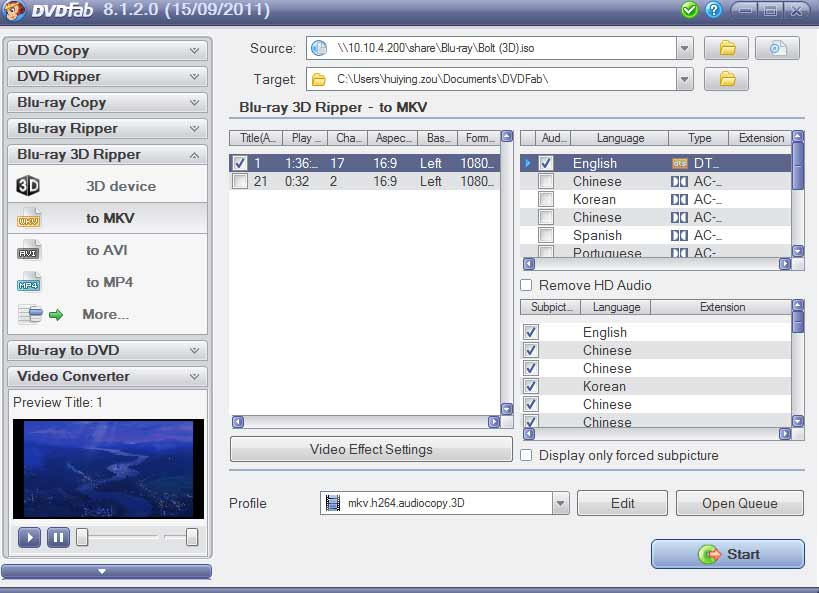 If you want to set video/audio parameters in a professional way, then click Edit button to open Conversion Settings window, where you can change bit rate, frame rate, aspect ratio, frame resolution, channel, volume, etc.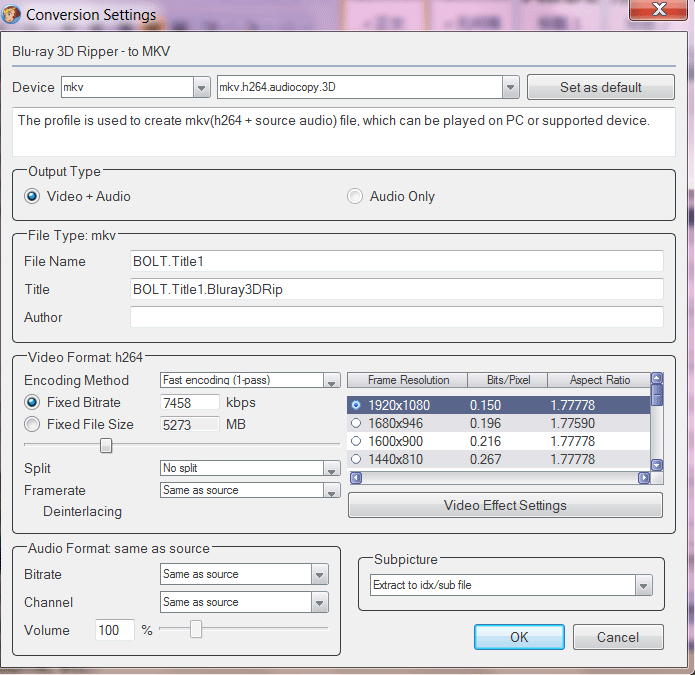 Click Video Effect Settings button, and you can choose the output 3D from the types of anaglyph, side-by-side, top/bottom, interlaced, two separate files, and two streams in one file in the 3D tab.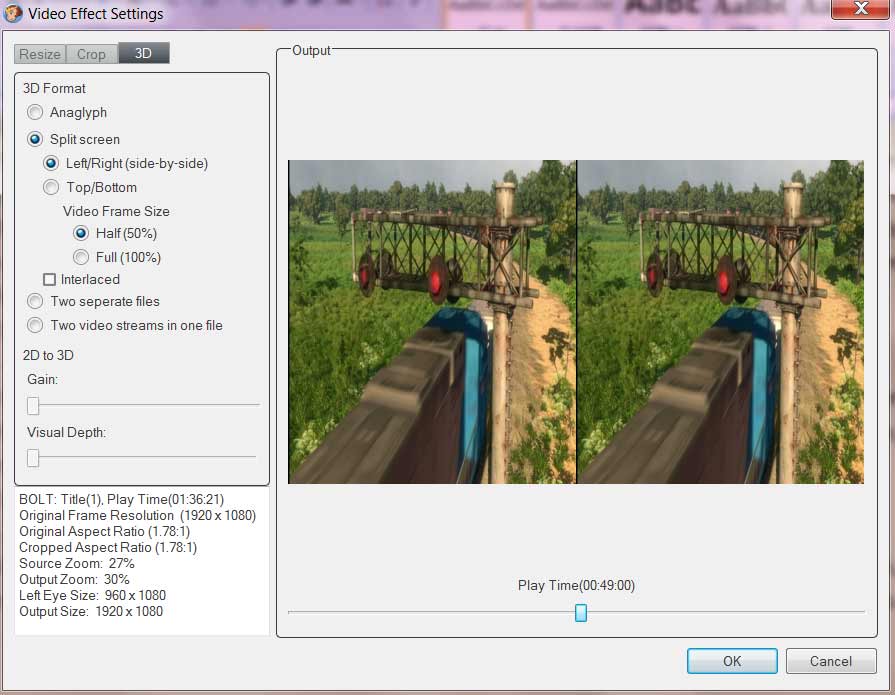 And in the Crop tab, you can freely choose the accurate region of the image for display.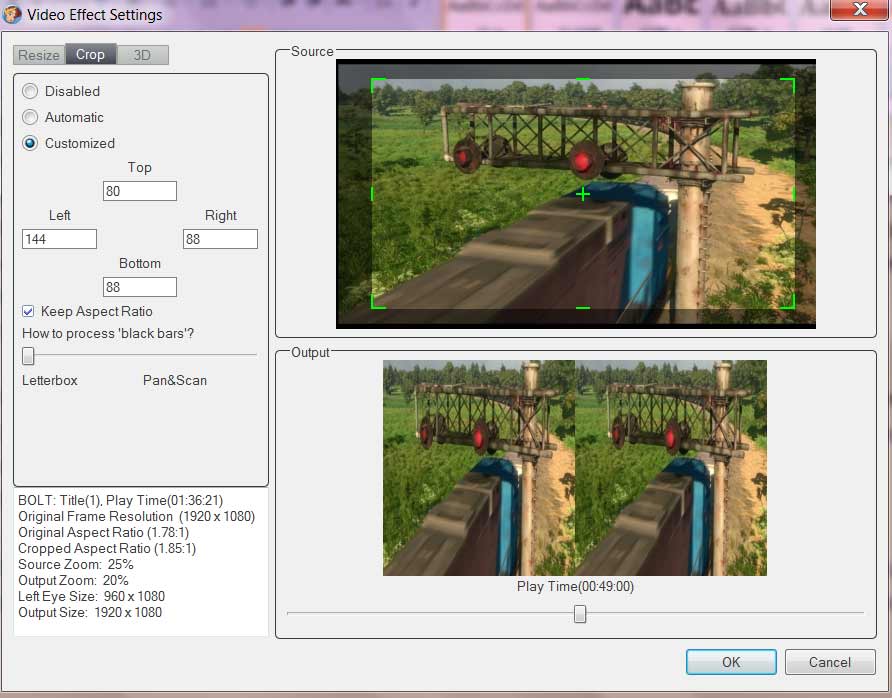 Start Blu-ray 3D to 3D MKV video conversion. During the process, you can see detailed progress info with source movie preview, and you can also set auto shutdown to your PC if necessary.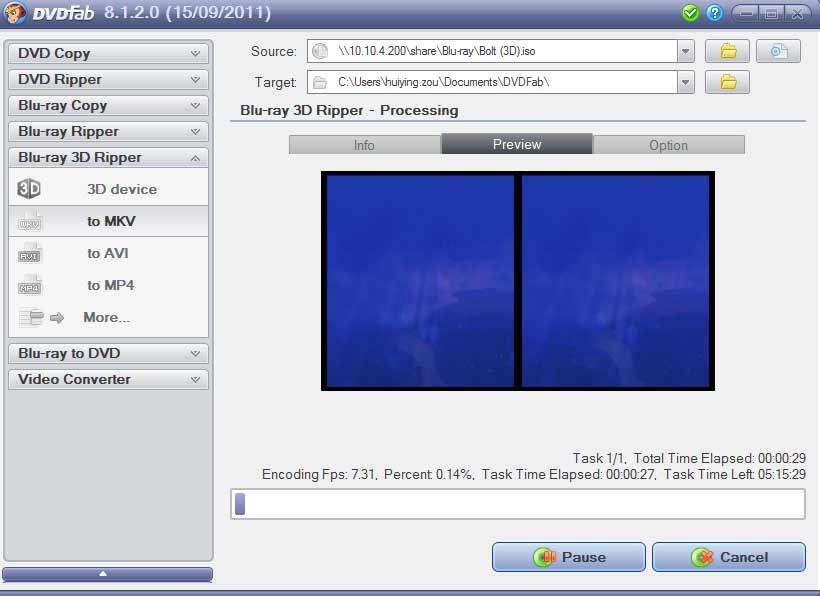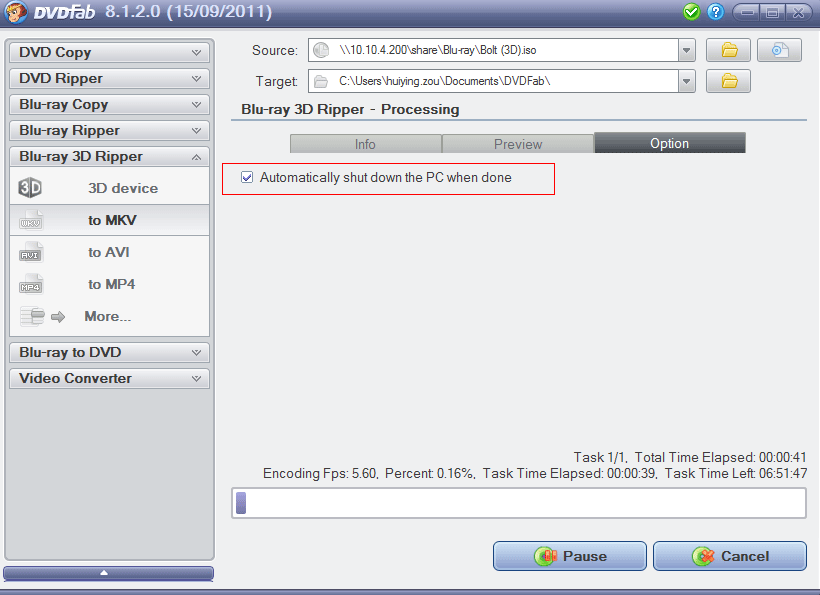 OK, that's all there is to it. For more info about Blu-ray 3D to 3D MKV video converter, just visit: http://www.dvdfab.cn/blu-ray-3d-ripper.htm