How to Convert DVD to iPhone 6
DVDFab now supports iPhone 6 and iPhone 6 Plus to meet the sort of needs like viewing a DVD movie on them on the go. Now you can follow me to have a look at how to convert DVD to iPhone 6 with DVDFab, then you can try it yourself on your new iPhone.
Convert DVD to iPhone 6 > Step 1: Load in the source DVD into DVD Ripper
Start up DVDFab at first, then choose Ripper option and load in the source DVD you want to convert. After the movie is in, the longest title will be automatically selected and the audio tracks and subtitles can be changed. If you want to choose other titles as well, just click Other Titles to unfold all the hidden titles.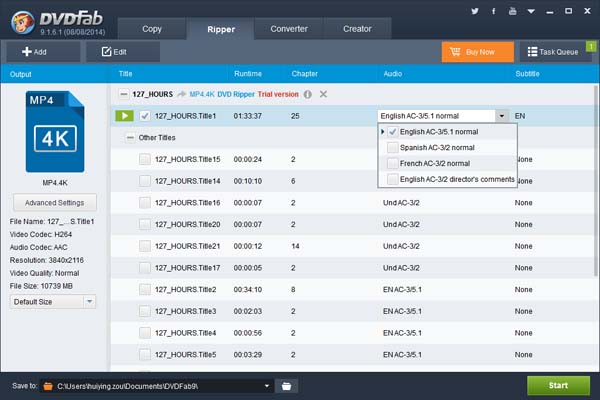 Convert DVD to iPhone 6 > Step 2: Select iPhone 6 profile
Now click on the Profile icon to bring about all supported profiles including various devices and formats. We should go to Device->Apple to select the iPhone 6/ iPhone 6 Plus profile.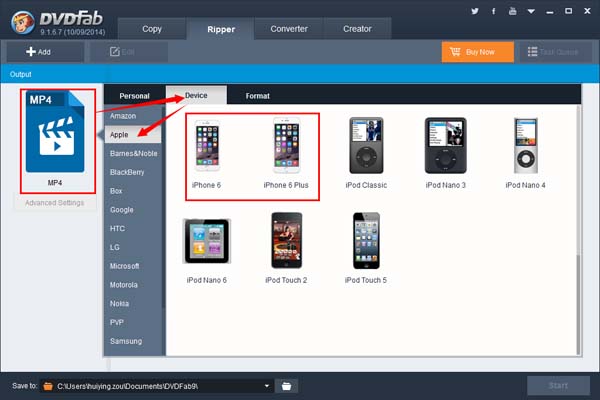 Convert DVD to iPhone 6 > Step 3: Do some settings or go ahead hit Start button
Now you can hit the Start button to start conversion. If you want to do some settings, you can click Advanced Settings button and/or Edit button to set relevant parameters before the conversion.
DVDFab processes task in a super fast speed, and soon after you can get a high quality iPhone 6 compatible file with the DVD movie content in it. More info about this DVD to iPhone 6 converter can be found at: http://www.dvdfab.cn/dvd-ripper.htm