Convert VOB to DVD
Although DVD-video is encoded by MPEG2 and packed by container VOB itself, there are single VOB video files available. If you happen to have many VOB files on your computer hard drive, and you want to burn them onto blank DVD discs simply for watching them on home DVD player. Then you need a piece of DVD maker software, which can do the job of converting VOB files into standard DVD format. That's when DVDFab DVD Creator, a DVD converting and creating application, comes in.
You can check out the tips below to see how to use this program to convert VOB video into DVD format.
Converting VOB to DVD -> Step 1: Download, install and run the latest DVDFab DVD Creator, then click the yellow folder icon at the source loading section to load a folder which contains your VOB videos, or click the film&paper icon right behind to load the VOB videos directly, insert a blank DVD disc into your DVD writer, and choose an output size at the bottom middle part of this interface, according the blank DVD you inserted in, for example DVD 5;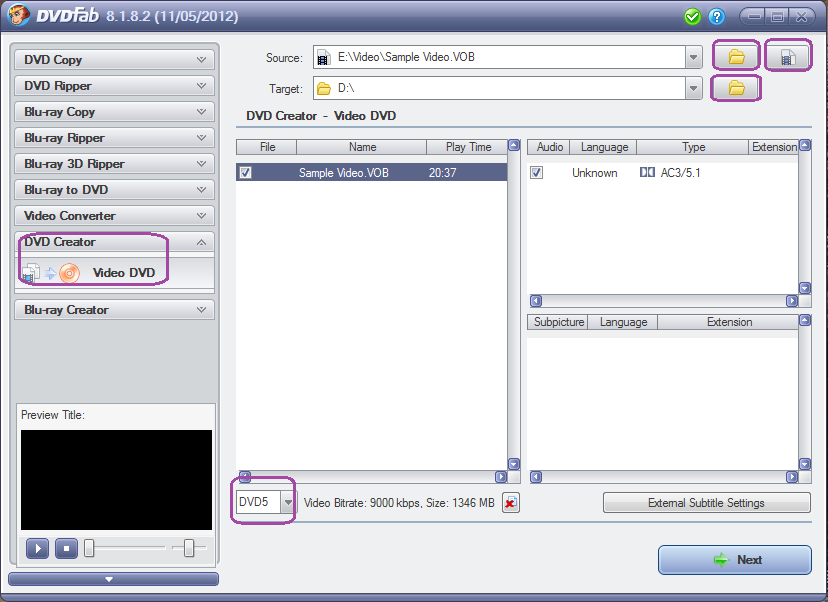 Converting VOB to DVD -> Step 2: Move on to next page, type in a name you like for the created DVD disc at the Volume Label section at the bottom middle part, then click "Start" button to let go.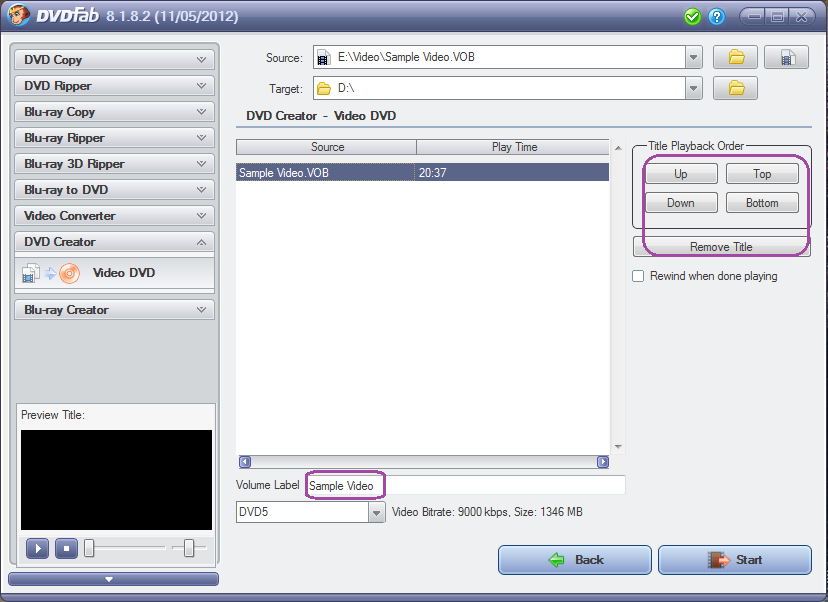 Sidenote:
1). If you are converting a couple of VOB videos at one time, you can use the "Up", "Down", "Top" and "Bottom" buttons to decide which one plays first, and which one goes secondly.
2). Use the "Remove Title" button to remove the VOB video you do not want the keep, after highlighting it.
The only thing left behind is to wait for the converting and burning task to be completed.
That's all for it. For more information, please go to DVDFab DVD Creator page.