Copy DVD to ISO
Do you want to copy DVD to ISO image file? In this way, you can perfectly backup DVD movie on your hard disk, you can directly view the image file on your computer with some software player, and you can also save it for later manipulating whenever you like. DVDFab DVD Copy can help you make it easily and professionally. Let's head over to have a look.
Copy DVD to ISO > Step 1: Run DVD Copy
Start up DVDFab, and choose DVD Copy option. There're 8 copy modes under DVD Copy. Let's choose Main Movie for example, which is used to copy only the movie part of the DVD content. Now import in the DVD as source. After the source DVD is in, we need to specify the target. Since we want to copy DVD to ISO, the target should be selected as image file then choose a path.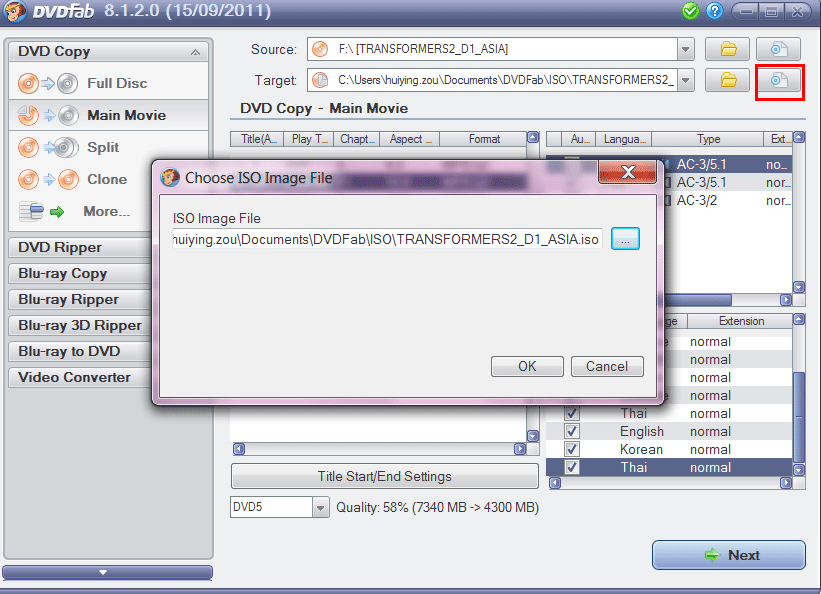 Copy DVD to ISO > Step 2: Set up and customize
You can see that the longest movie title is selected by default. On the right side of the interface, you can select whichever audio tracks and subtitles for the title. And the output can be DVD5 or DVD9 according to your needs. In the bottom left corner, there's a real-time title preview window to help you avoid setting errors.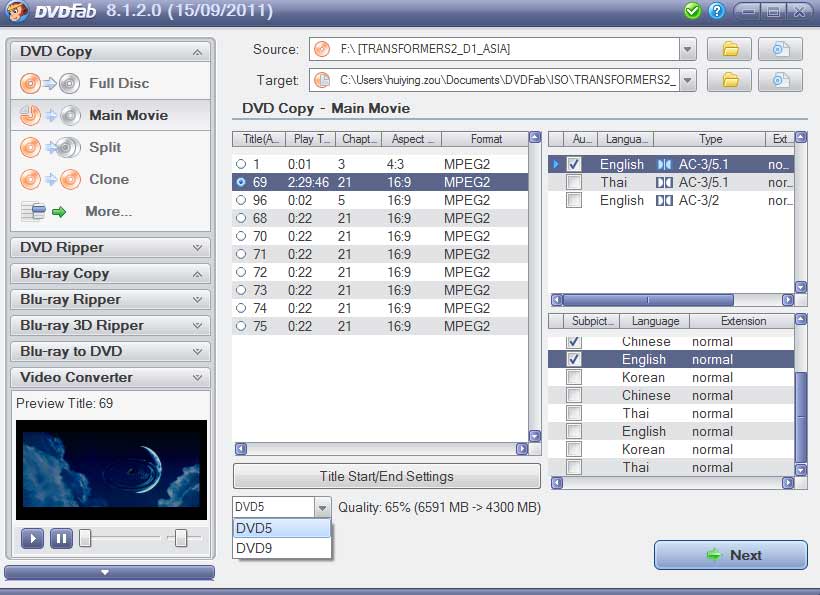 Copy DVD to ISO > Step 3: Continue to start copy process
Click Next button to the next interface.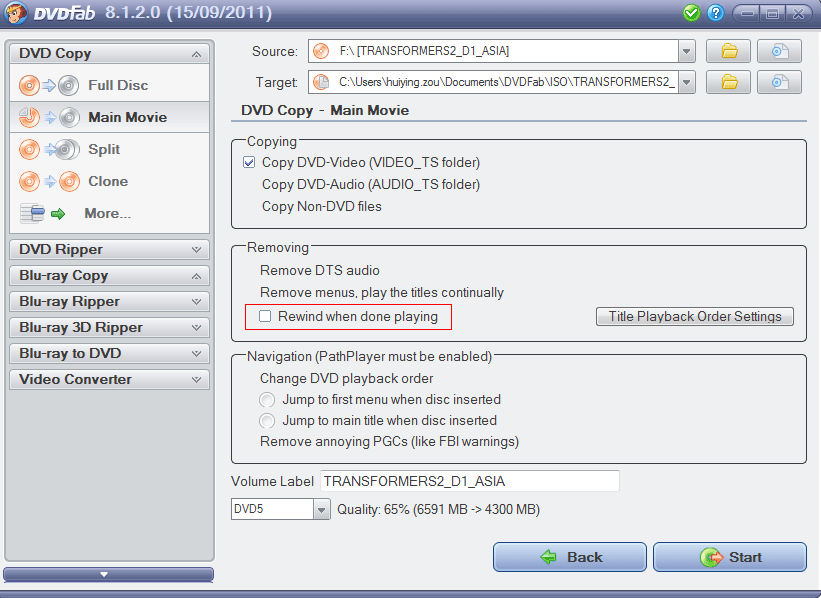 If everything is OK, go ahead to the Start button. During the copy process, you can monitor detailed progress, and set auto shutdown to your PC.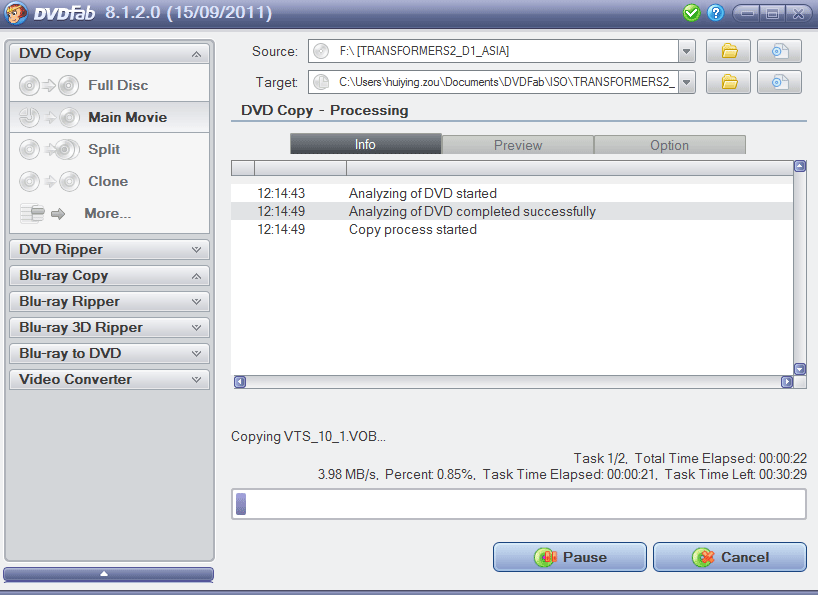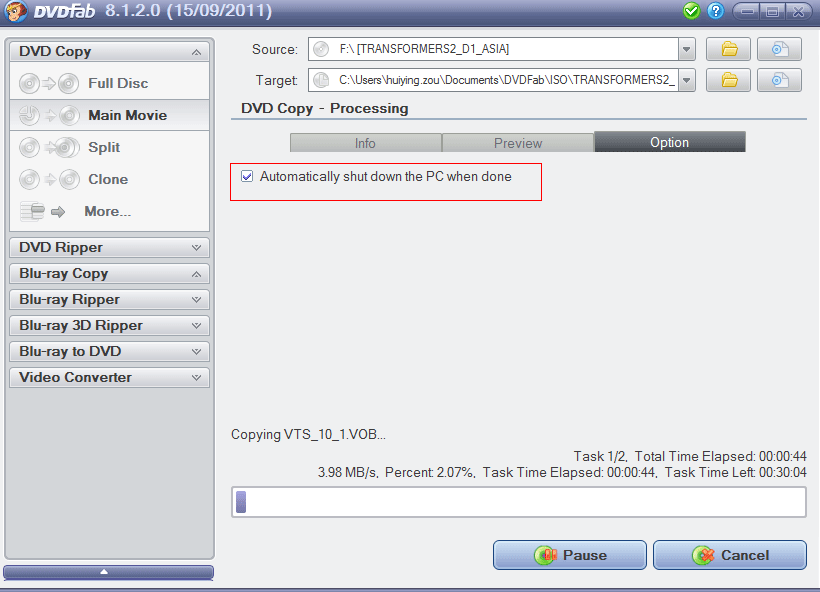 OK. Short time later you can get an ISO image file out of your DVD. Copy DVD to ISO is only one of DVD Copy's many features. For more info about DVD Copy, please visit: http://www.dvdfab.cn/dvd-copy.htm