How to Rip DVD for iPhone 4S with DVDFab DVD Ripper?
Watching DVD movies is somewhat the routine for you to do with your iPhone 4S. A good DVD ripper for iPhone will definitely make everything easy, smooth, and happy. DVDFab DVD Ripper is such a tool that can convert DVD to MP4 video, or to HD video with optional multi-channel, just your choice. It's very easy to use even for a newbie. Now let's get down to the detailed operation steps.
Rip DVD for iPhone 4S > Step 1: Enable DVD Ripper for iPhone 4S
Start up DVDFab, choose DVD Ripper option. Then navigate to iPhone. OK, now DVD Ripper is functioning as a DVD ripper for iPhone and iPhone 4S. Just insert the source DVD for the program to load it. You can choose any movie titles for conversion, and pre-select audio tracks and subtitles as you like. In the lower Profile drop-down, you can easily specify the profile you want from 1080p, to multichannel, etc.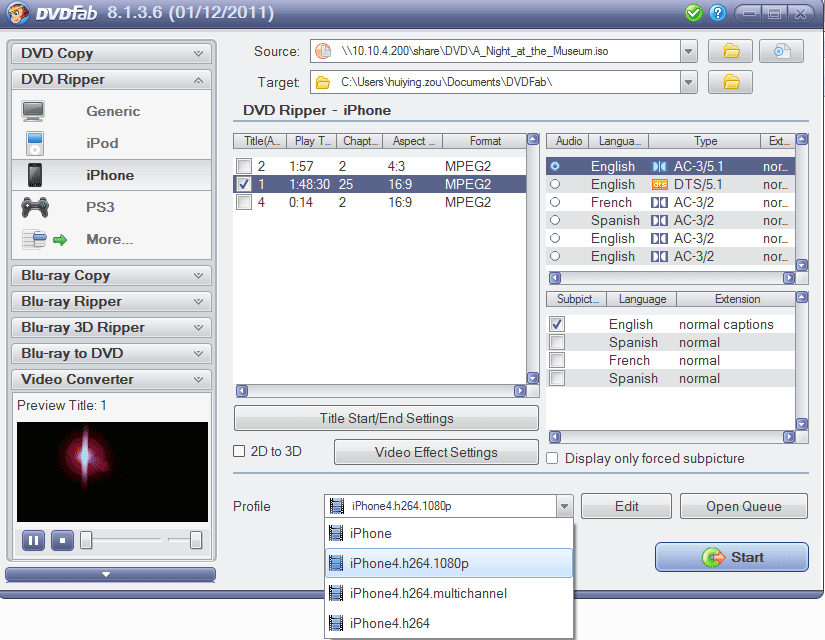 Rip DVD for iPhone 4S > Step 2: Customize if you like
DVDFab DVD Ripper gives you total freedom to customize if you want to. For the video effect, you can crop the active region for playback on your iPhone 4S through Video Effect Settings button.
If you want to decide everything of the output yourself, you can click Edit button to come to Conversion Settings window, where you can set all video/audio parameters from defaulting.
Rip DVD for iPhone 4S > Step 3: Start conversion
Now that everything is OK, return to the main interface to click Start button. Now everything is being converted. During the process, you can view detailed progress info and set auto-shutdown to your PC.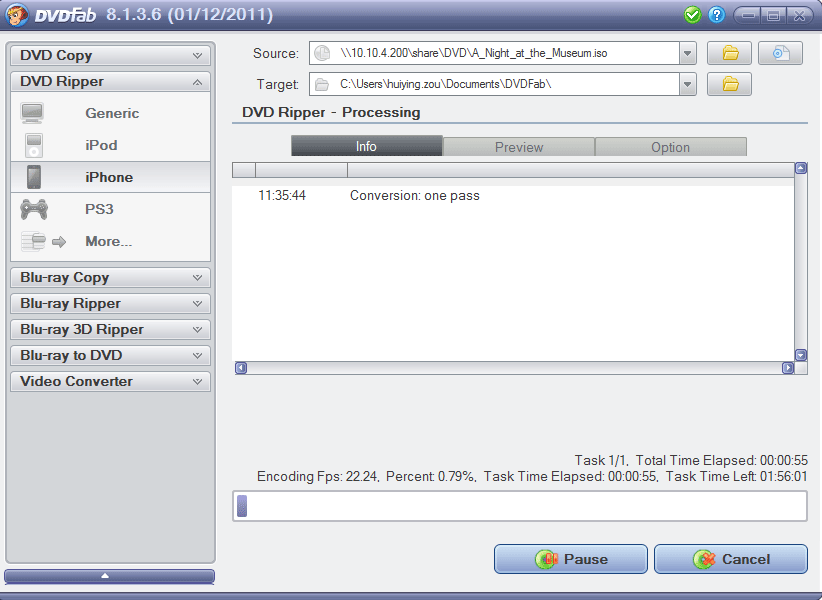 OK, ripping DVD for iPhone 4S is so easy as what showed above. For more info about this DVD ripper for iPhone 4S, please visit: http://www.dvdfab.cn/dvd-ripper.htm