How to Rip DVD for PS3 with DVDFab DVD Ripper?
PS3 is not only a gaming console, but also a powerful media player. Maybe you've already used your PS3 playing your DVD and Blu-ray, well, the question is this: Do you use PS3 to play video? And do you know that you can enjoy any DVD content with no disc in your PS3? With DVD ripper for PS3, you can convert DVD to video in the format compatible with PSP, such as MP4, VOB, etc.
DVDFab DVD Ripper can act as a very good DVD ripper for PS3. It can remove nearly all DVD protections to access DVD content to manipulate. It can convert DVD to MP4 or VOB video files, which are fully compatible with PS3. Good quality and fast speed are ensured. Particularly, it's very easy to use, with only 2 or 3 steps.
Rip DVD for PS3 > Step 1: Run DVDFab DVD Ripper, go to "PS3" mode
DVDFab is easy to download and install for 30-day free tryout. After the installation, start up DVDFab, choose DVD Ripper option. Then select "PS3" mode on the left pane. Now the DVD Ripper is set to a DVD ripper for PS3. Insert your DVD for DVDFab to load it, or if you've saved your DVD content as DVD folder or ISO file, please click, in the upper part of the interface, folder or image icon to import. After the movie is in, you can easily do some settings. For example, you can choose any movie titles you want, select any subtitles and audio tracks you preferred, and change the default profile in the Profile drop-down.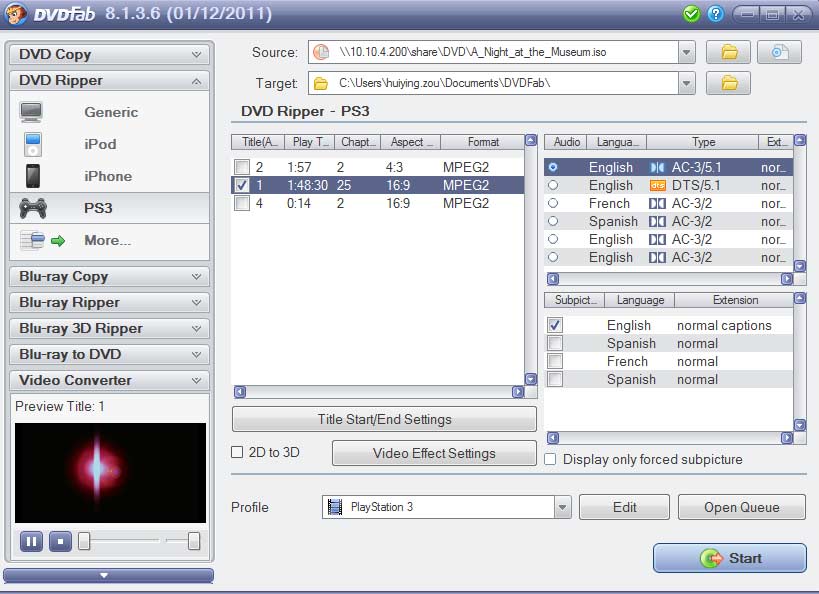 Rip DVD for PS3> Step 2: Customize before conversion (optional)
Click Edit button to open Conversion Settings window showed in the screenshot below. Here, you can set all video/audio parameters freely, such as bit rate, frame rate, frame resolution, aspect ratio, channel, etc.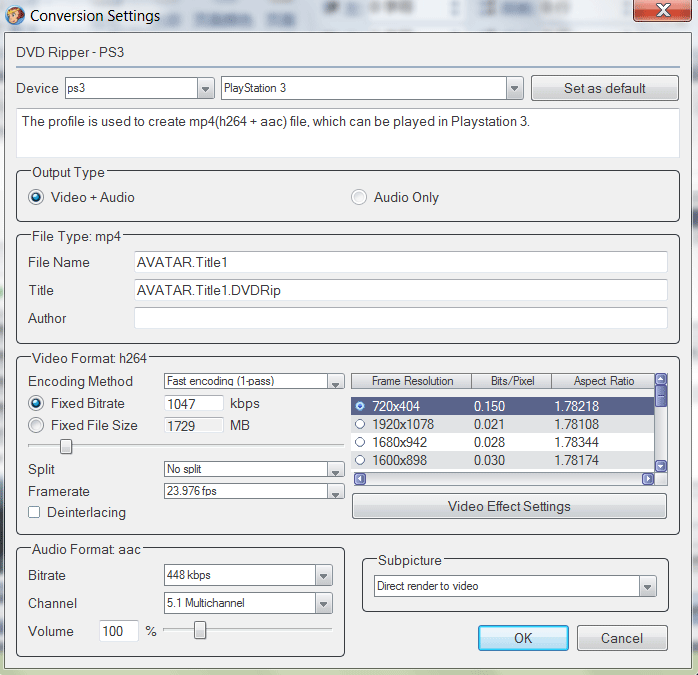 Now click Video Effect Settings button, and you'll find Crop tab in the pop up Video Effect Settings window. If you want, you can select any region from the current image for display.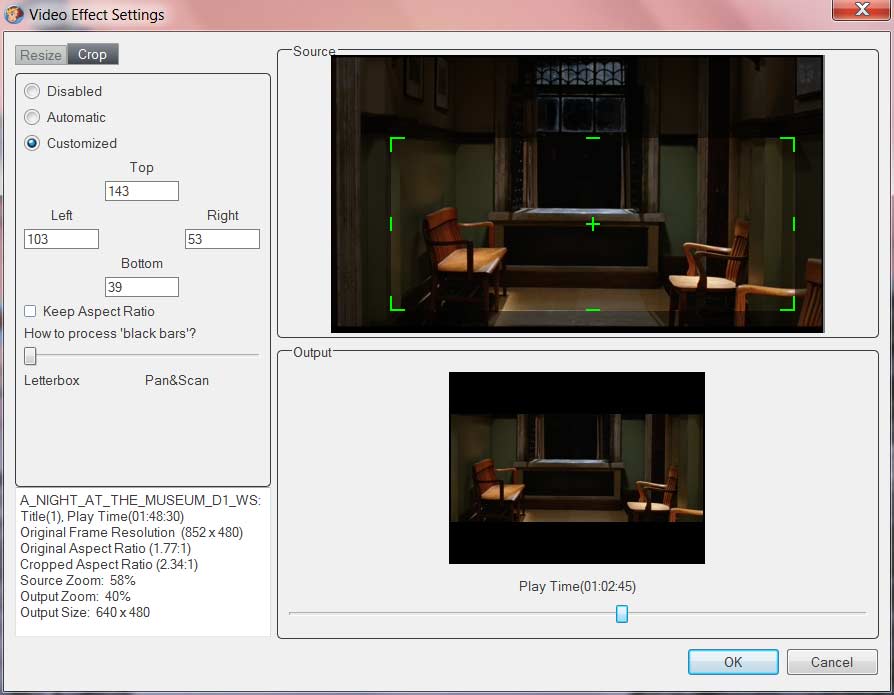 Rip DVD for PS3 > Step 3: Start conversion
If everything is OK, return to the main interface to start conversion. During the process, you can view detailed progress info, preview source movie, and even set your PC to auto shutdown.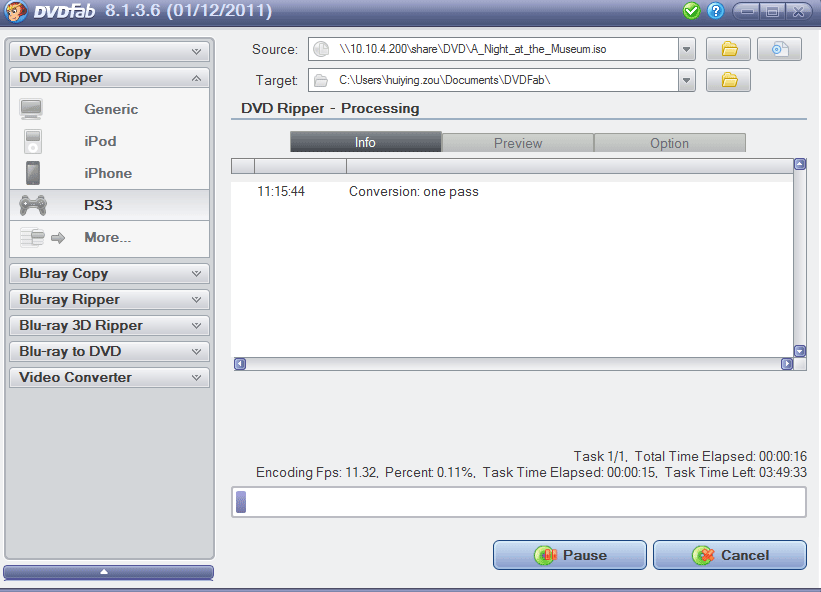 OK. Now you can see that with a couple of steps, you can convert DVD to the video supported by your PS3. For more info about DVDFab DVD Ripper, please visit: http://www.dvdfab.cn/dvd-ripper.htm