How Do I Copy Blu-ray DVD?
You have a Blu-ray, and want to make a copy, but no backup BD at hand? Just go ahead with DVDFab Blu-ray Copy, you are able to do Blu-ray DVD copy freely. Go to check it.
Blu-ray DVD copy > Step 1: Import in Blu-ray
The download and installation of DVDFab pack will cost you no effort. Start DVDFab up and go to "Blu-ray Copy" option, which enables you to copy Blu-ray to DVD disc for backup. We choose "Main Movie" mode as example. Then you need to insert your Blu-ray disc for the program to import it in as source.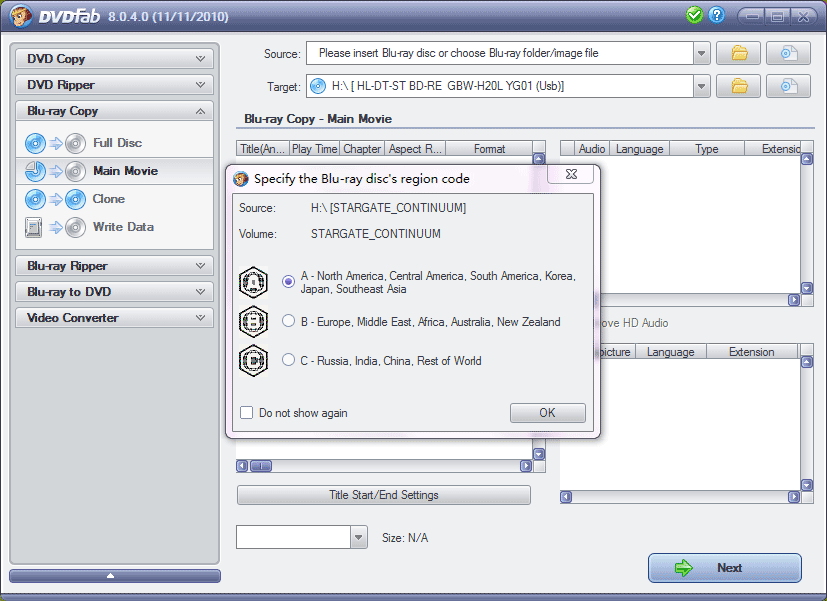 Blu-ray DVD copy > Step 2: Select target and output type
Since you want to copy Blu-ray DVD, so the target should be selected as the DVD drive. Multiple output types available in Blu-ray Copy, from BD 50/25 to BD 9/5. Here, BD 9/5 means actually DVD 9/5, so either BD 9 or BD 5 should be selected, with optional resolution from 720p to 1080p.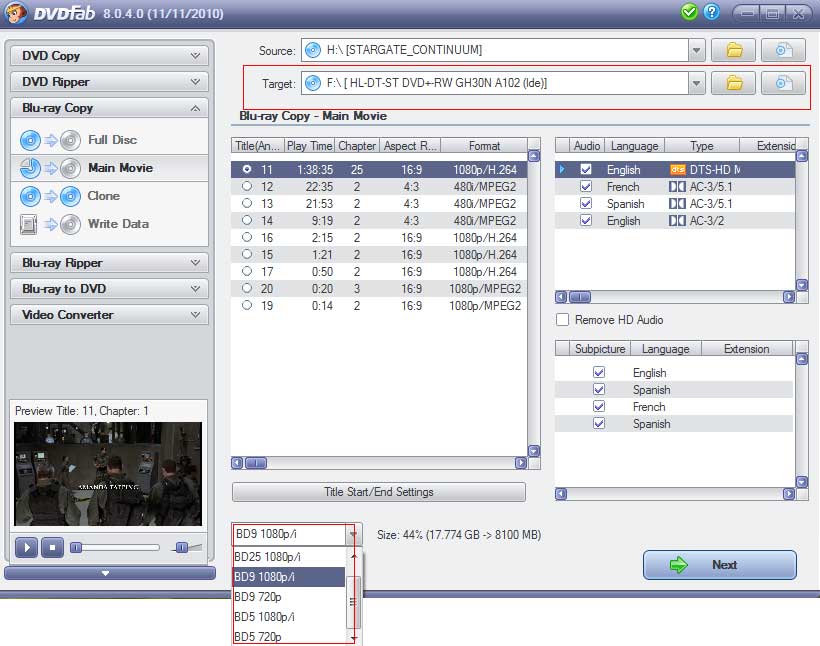 Blu-ray DVD copy > Step 3: Freely customize before starting copy
Define subtitles and audio track you preferred. And click to open "Title Start/End Settings" window to range the title's start and end chapters if you want to copy only a segment of the title.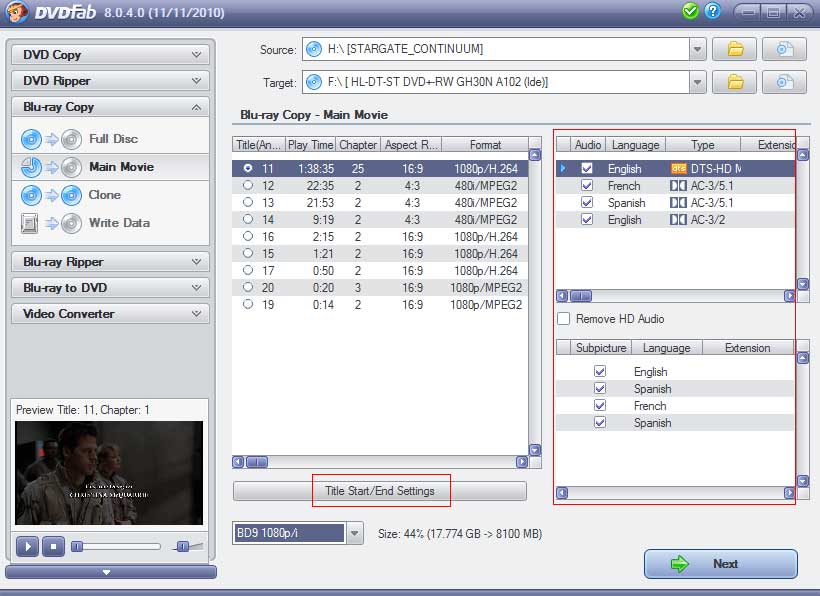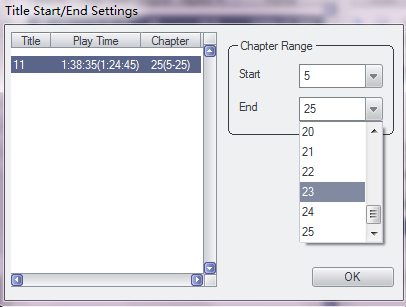 Click Next button on the main interface, you can change the volume label at here if you like. Or just hit Start button to start copy.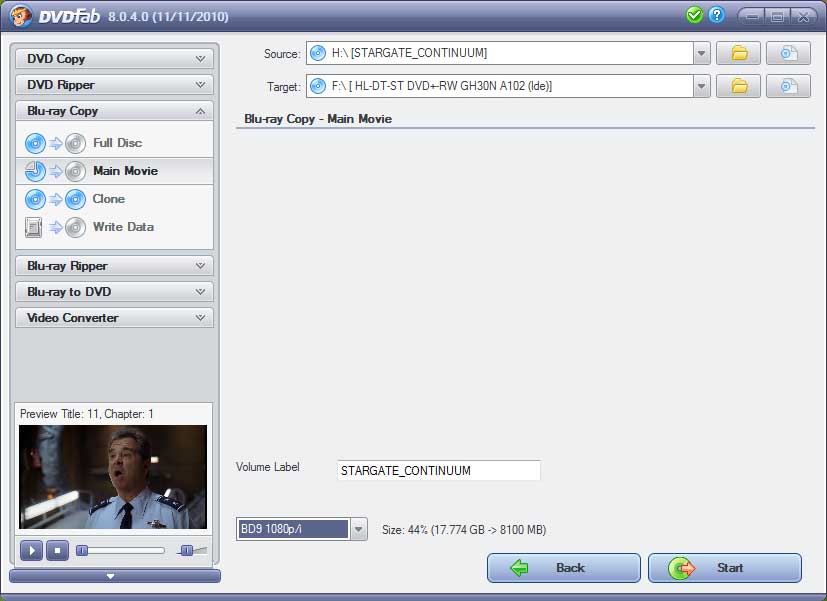 Blu-ray DVD copy > Step 4: Begin Blu-ray DVD copy
The Start button triggers the copy process, you can check detailed info about the progress, and may as well view movie pictures changing with different copy stages if compression involved. After the copy process is completed, you will be prompted to insert a blank or rewritable DVD disc to start write process as below.
Do as what you are asked, and after the write process over, you will get a wonderful Blu-ray backup in a DVD disc. You can try out DVDFab Blu-ray Copy yourself to copy Blu-ray DVD, and have fun.