How to Convert 2D Blu-ray to M2TS 3D Video?
Do you ever think of converting 2D Blu-ray movie to 3D video in M2TS format compatible with your specific display devices? DVDFab 2D to 3D Converter can help out. It can convert any 2D Blu-ray to M2TS 3D video as side-by-side 3D, anaglyph 3D, etc. Now let's go to have a look at the conversion process.
Convert 2D Blu-ray to M2TS 3D > Step 1: Import in source Blu-ray, enable 2D to 3D Converter
Start up DVDFab Blu-ray Ripper. Choose M2TS mode under "Blu-ray Ripper". Then import in the source movie. Note that you need to specify a region code for the movie to be opened. After the source movie is loaded in, you can see all movie titles with the longest one checked and highlighted by default. And you should also note that the "2D to 3D" option is ready for selecting. Just check it to toggle on 2D to 3D Converter.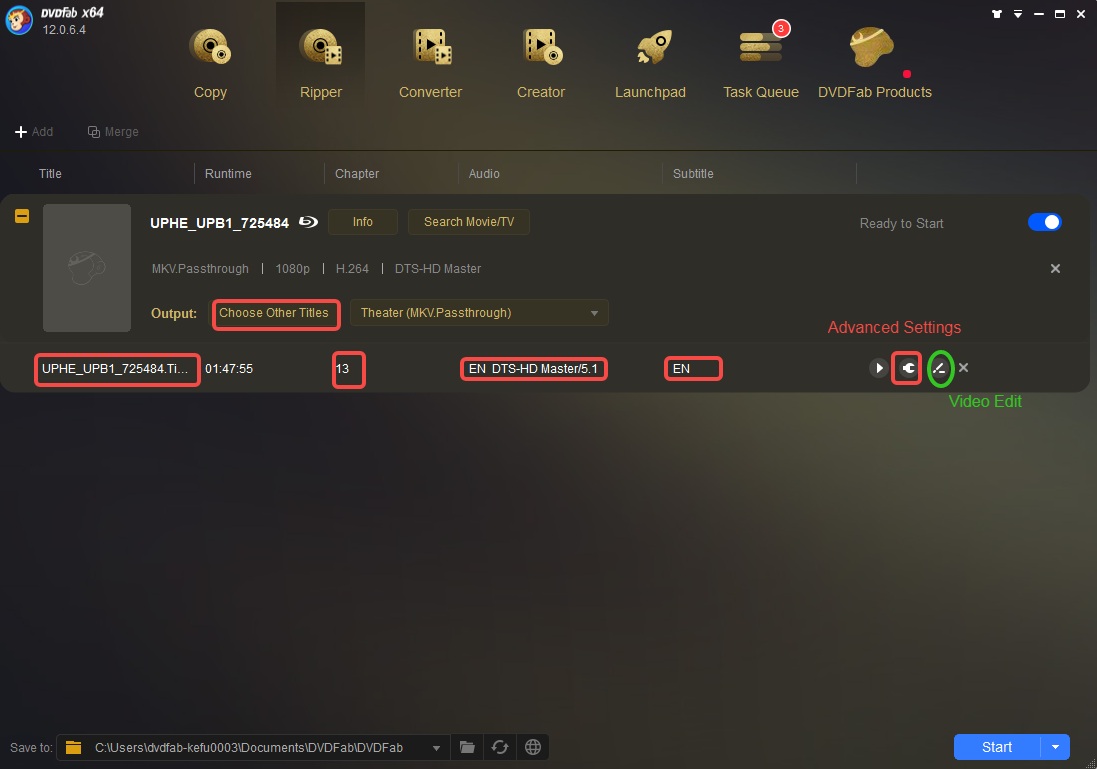 Convert 2D Blu-ray to M2TS 3D > Step 2: Set for the output
On the main interface, on the right hand side, are various audio tracks and subtitles for you to choose. The profile for the title you want to convert can be chose easily since all supported profiles are optimized and preset in the Profile drop-down. If you want to convert only part content of a title, just click "Title Start/End Settings" button, then go to arrange the title's start and(or) end chapter to specify the content you want.
Particularly note that the "Video Effect Settings" button can lead you to Video Effect Settings window, where you can choose the 3D output as anaglyph output, side-by-side format, top/bottom format, or 2 separate files. And you can also customize something else such as the 3D visual depth, algorism, video frame size, etc.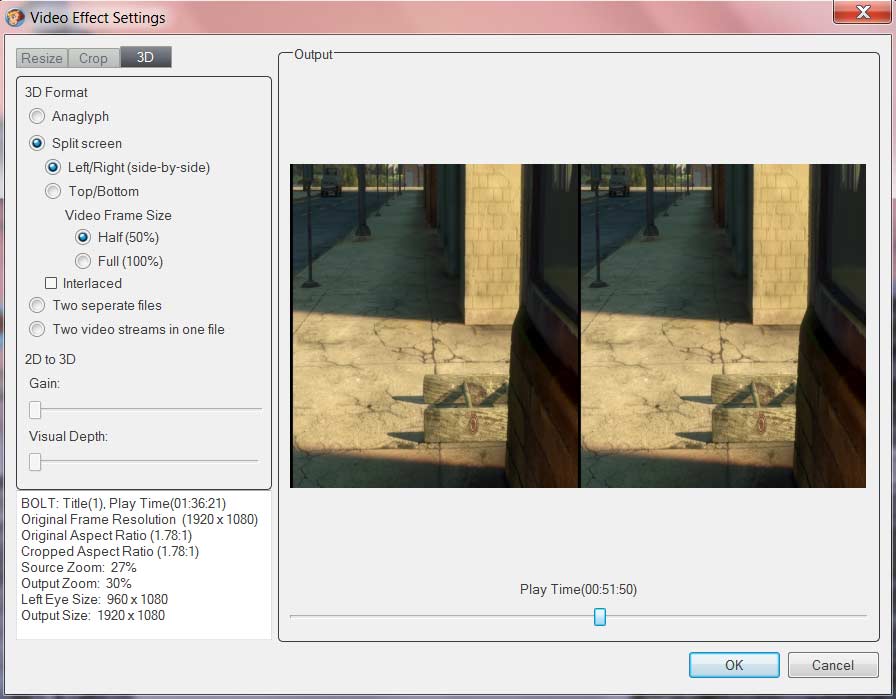 The "Crop" page in Video Effect Settings allows you to freely crop the active region for the 3D output when playback.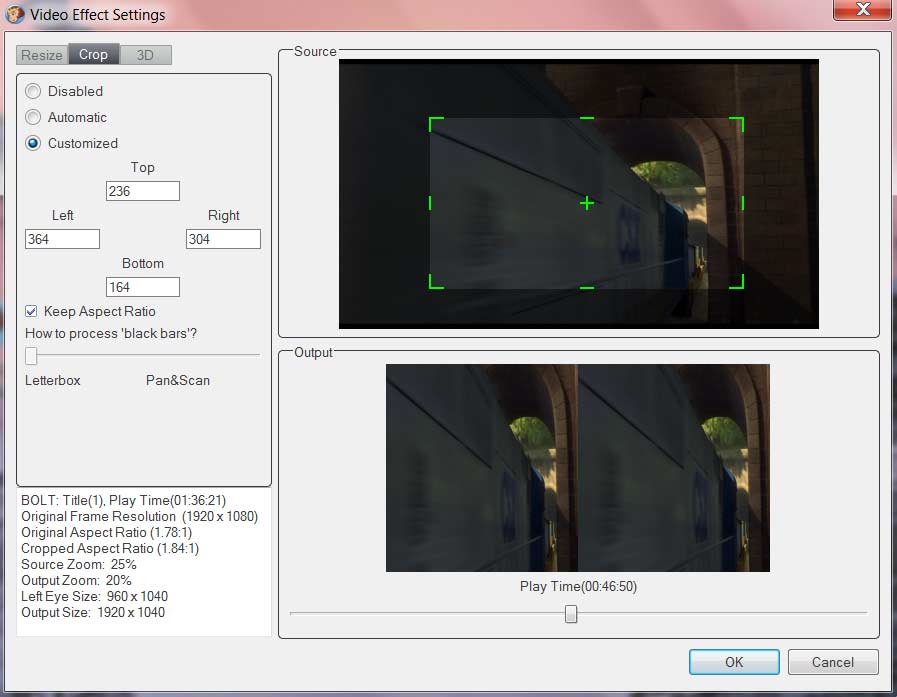 And you can also resize the source aspect ratio and frame resolution in "Resize" page.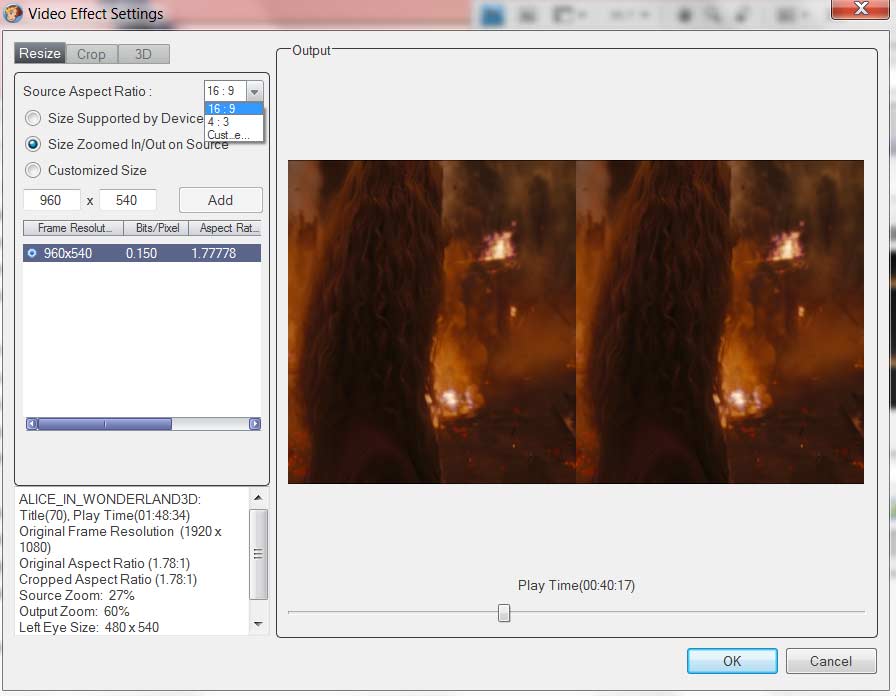 If you want to set the parameters of video/audio in detail, just click "Edit" button on the main UI to open Conversion Settings window. You can set bit rate, frame resolution, frame rate, aspect ratio, audio channel, etc. as showed in the below screen.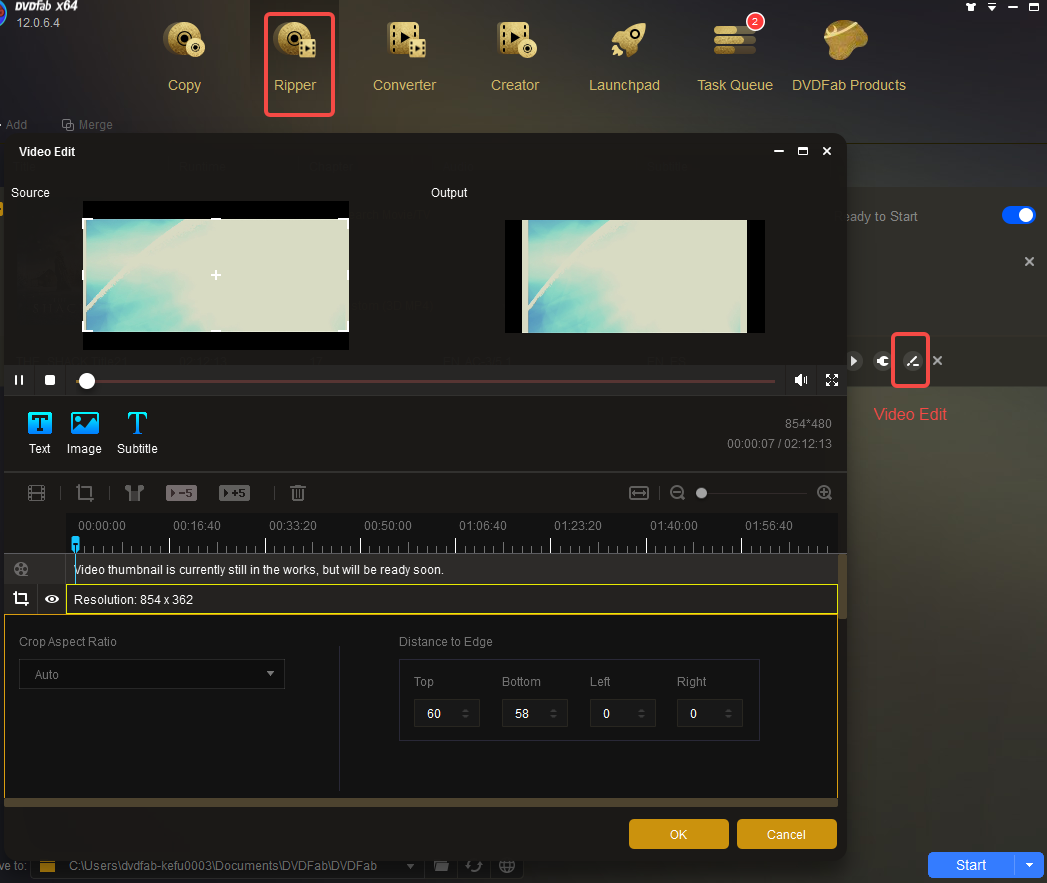 Convert 2D Blu-ray to M2TS 3D > Step 3: Trigger converting process
Click "Start" button on the main interface then the converting process is triggered. During the process, detailed progress info can be monitored, source movie can be previewed, and the PC can be set to auto shutdown.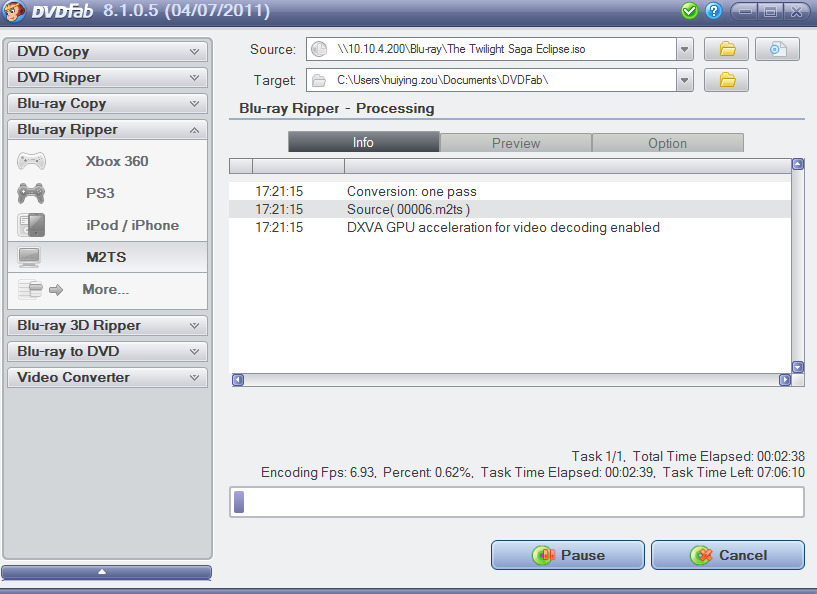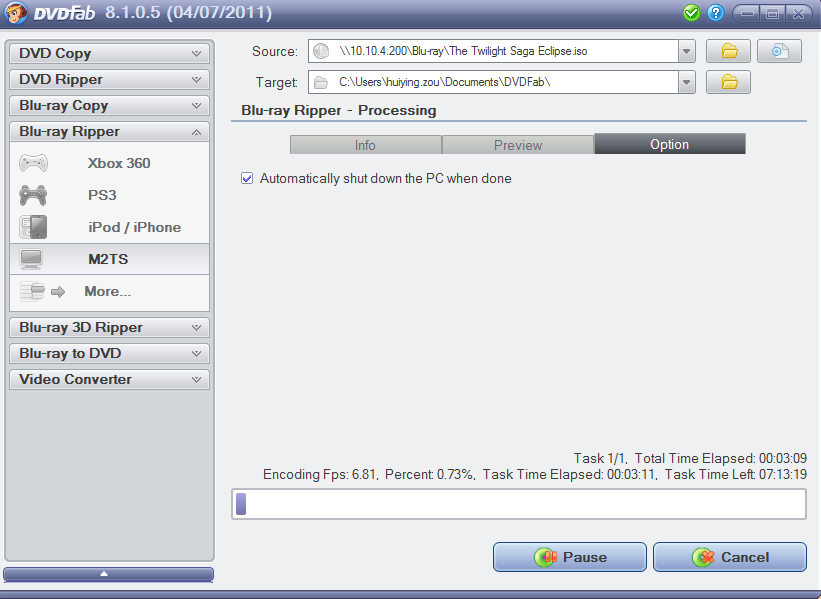 That's all about what you need to do for a successful 2D Blu-ray to M2TS 3D video conversion. For more info about DVDFab 2D to 3D Converter, please go to: http://www.dvdfab.cn/2d-to-3d-converter.htm