How to Convert 2D Blu-ray to TS 3D Video?
DVDFab 2D to 3D Converter can convert 2D Blu-ray to TS 3D video with great output effect. The output 3D can be anaglyph 3D which can be played with normal software player, can be side-by-side 3D or top/bottom 3D which is ready for viewing with professional 3D glasses, can be two separate files as one for left eye and one for right eye to meet your display device's firmware requirement. And next is a simple tutorial on 2D Blu-ray to TS 3D conversion for you to refer.
2D Blu-ray to TS 3D > Step 1: Run 2D to 3D Converter
DVDFab 2D to 3D Converter works with DVD Ripper, Blu-ray Ripper or Video Converter and is embedded in these apps as "2D to 3D" option. So in order to convert 2D Blu-ray, we should run DVDFab Blu-ray Ripper at first. Then navigate to the mode "TS". Next let's import in the source Blu-ray. Now the "2D to 3D" option can be checked, just check it to make 2D to 3D Converter ready to work.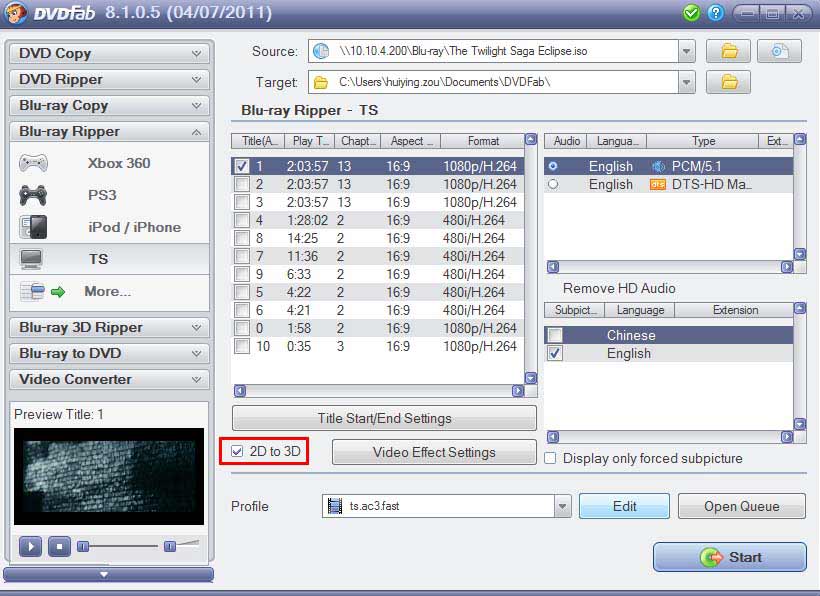 2D Blu-ray to TS 3D > Step 2: Edit and customize for conversion
Choose one or more movie titles for conversion. Note that the main movie title is selected by default when the source movie is loaded in. On the right side of the main UI, you can freely choose audio tracks and subtitles for the title you want to convert. In the lower part, is a Profile drop-down, in which are multiple optimized and preset profiles, and you can easily choose one.
Click "Video Effect Settings" button, and you can choose to output anaglyph 3D, side-by-side-3D, top/bottom 3D or two separate files.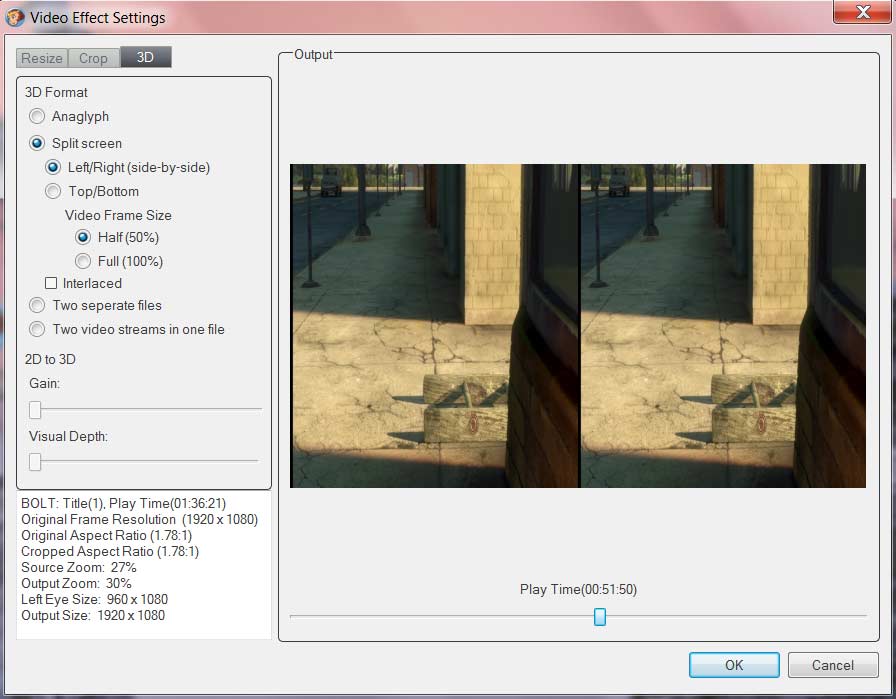 You can crop the playback region for the output video.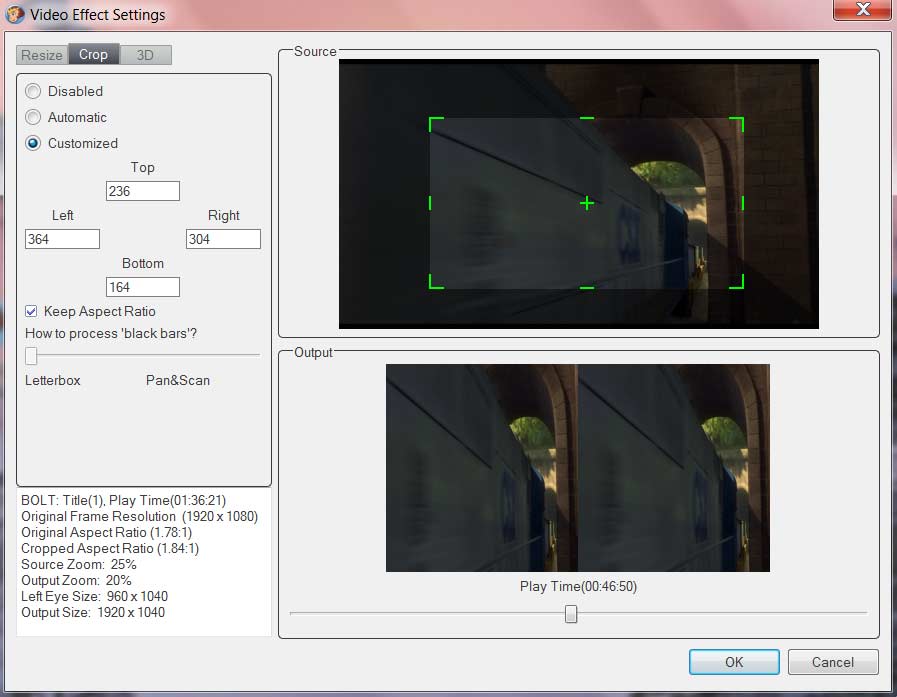 And you can resize source aspect ratio and frame resolution.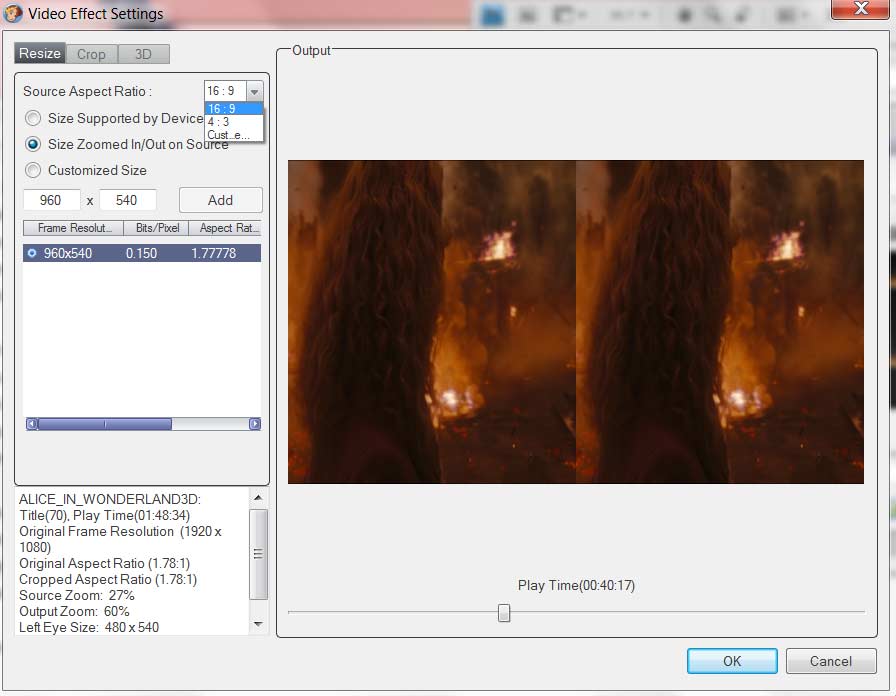 Click "Edit" button, and you can set lots of parameters for the output video and audio such as bit rate, frame rate, frame resolution, aspect ratio, audio channel, volume, etc.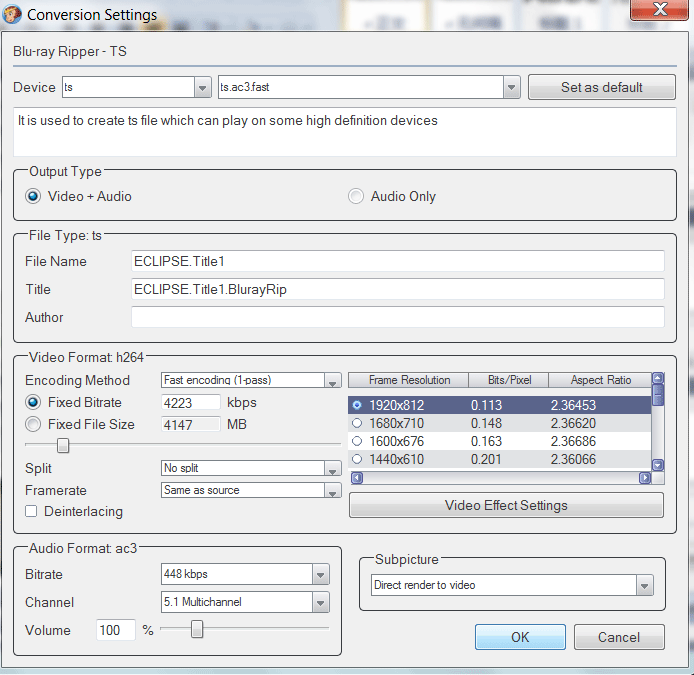 2D Blu-ray to TS 3D > Step 3: Start converting
Click "Start" button on the main UI to begin converting process. During the process, you can monitor detailed progress info, preview the source movie to be updated about the progress stages vividly, and you can also set auto shutdown for the PC.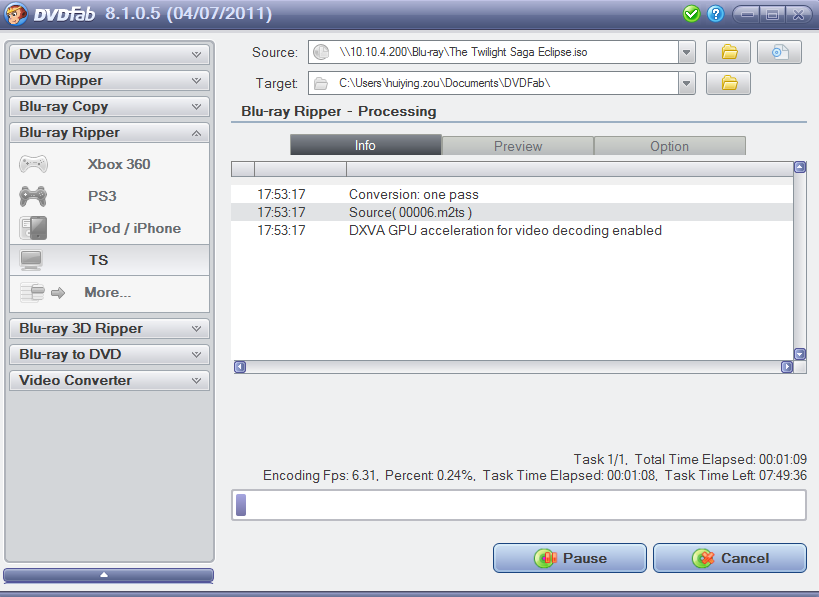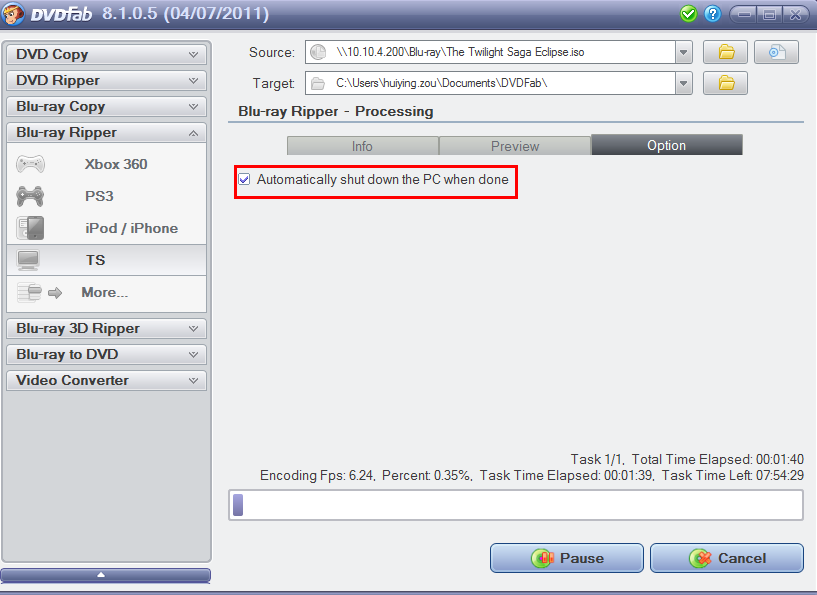 OK. That's all. For more info about DVDFab 2D to 3D Converter, please visit: http://www.dvdfab.cn/2d-to-3d-converter.htm