How to Rip and Convert Blu-ray 3D to M2TS 3D Videos?
DVDFab Blu-ray 3D Ripper added some new options and now support M2TS output. So you can use it to convert your Blu-ray 3D movies to M2TS 3D videos for playback on your PC or some compatible 3D devices. Next is a step-by-step guide to tell you how to rip Blu-ray 3D to M2TS.
Required tool: DVDFab Blu-ray 3D Ripper
Rip Blu-ray 3D to M2TS>Step 1: Run Blu-ray 3D Ripper
After you've downloaded and installed DVDFab, start it up. Click the option "Blu-ray 3D Ripper", to unfold it, then select "to M2TS". Now you are in the right place to prepare for the conversion.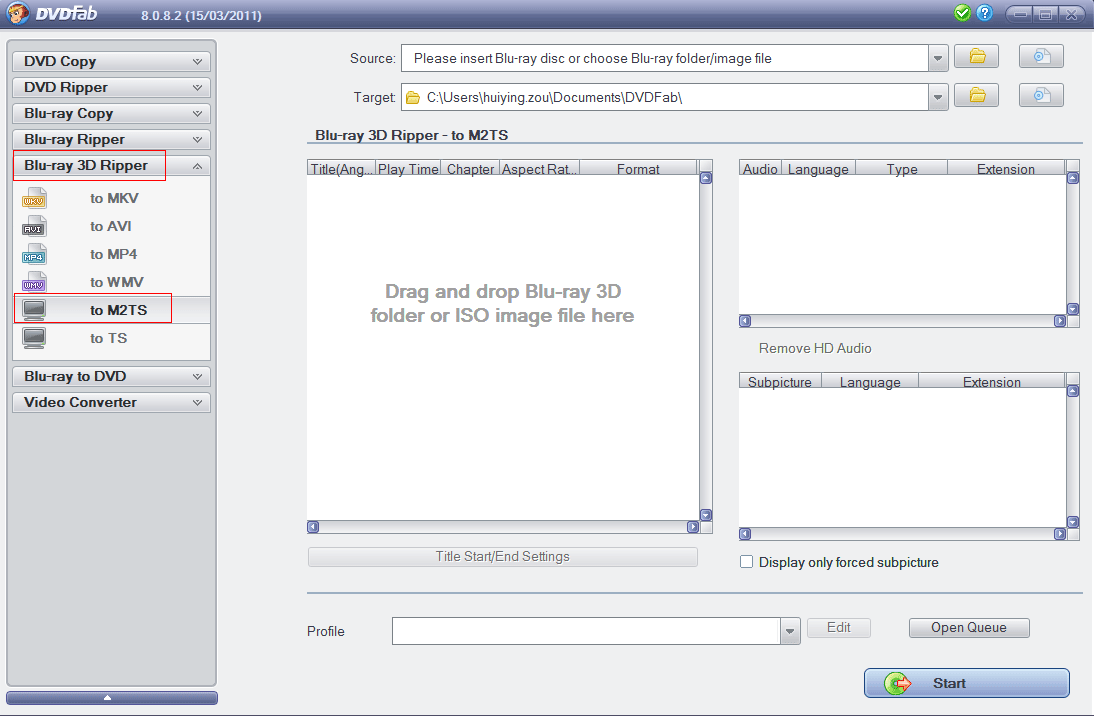 Rip Blu-ray 3D to M2TS>Step 2: Load in source movie
Let's load the source movie into DVDFab for setup and conversion. There're 3 ways to open source: insert disc, choose from DVD folder or ISO image file. Here we choose to import the movie from ISO image file. And you need to specify the movie's region code first, then the movie will be opened in seconds.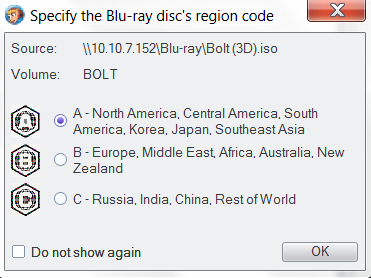 When the movie is opened, you will see this interface.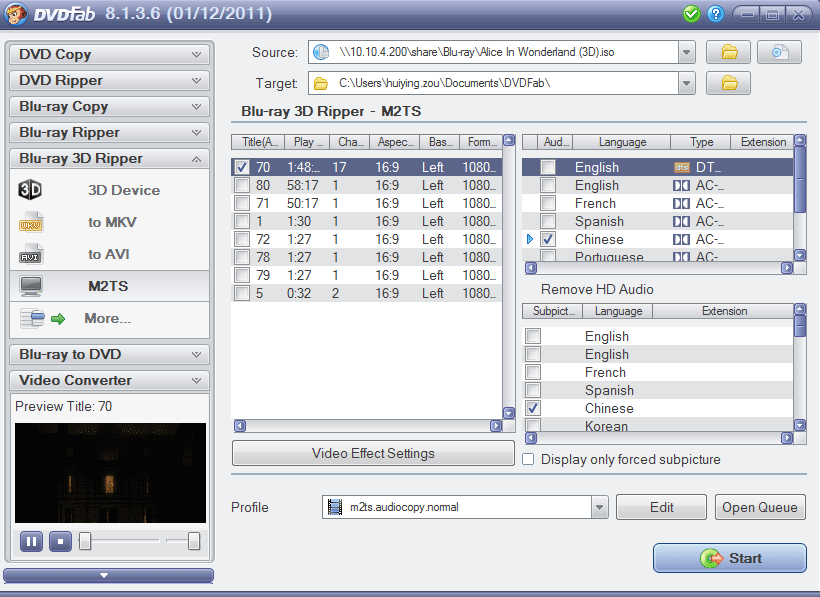 In the center part is a list of all the movie titles, and the longest title is checked by default. You can choose as many titles as you like here for conversion since batch processing is supported. On the right part of the interface you can see a bunch of audio tracks and subtitles which you can select freely for a highlighted and checked title in the title list. By the way, you can choose to let the movie display only forced subpictue, just under the Subpicture listing. In the bottom center, is a profile drop-down, various optimized profiles are preset there. While in the bottom left corner, you can preview title in real time with a built in video player.
Rip Blu-ray 3D to M2TS>Step 3: Conversion Settings and Video Effect Settings
Click "Edit" button on the main interface (on the right side of "Profile"), you'll open "Conversion Settings" window. You can change the default settings for the title, video and audio. Such as bitrate, frame resolution, aspect ratio, audio channel and volume, etc. You can also split a title by chapter to output many small files here.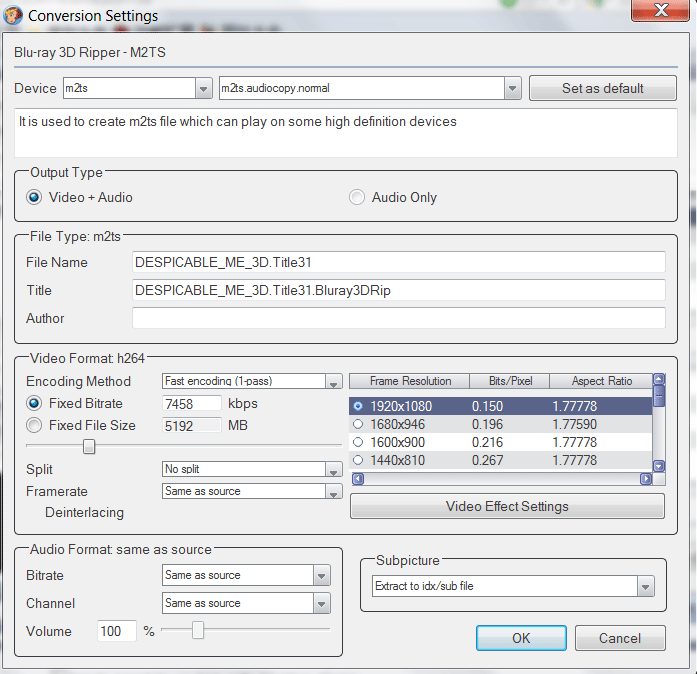 The "Video Effect Settings" button in the above interface can lead you to "Video Effect Settings" window. You can resize the source aspect ratio, frame resolution, etc.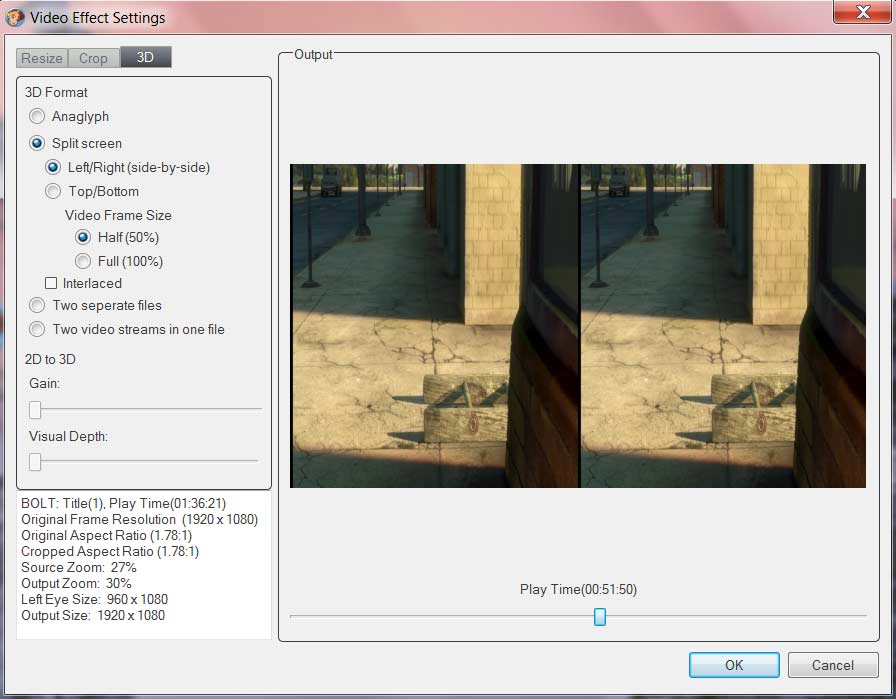 And you can freely crop the effective play region of the video.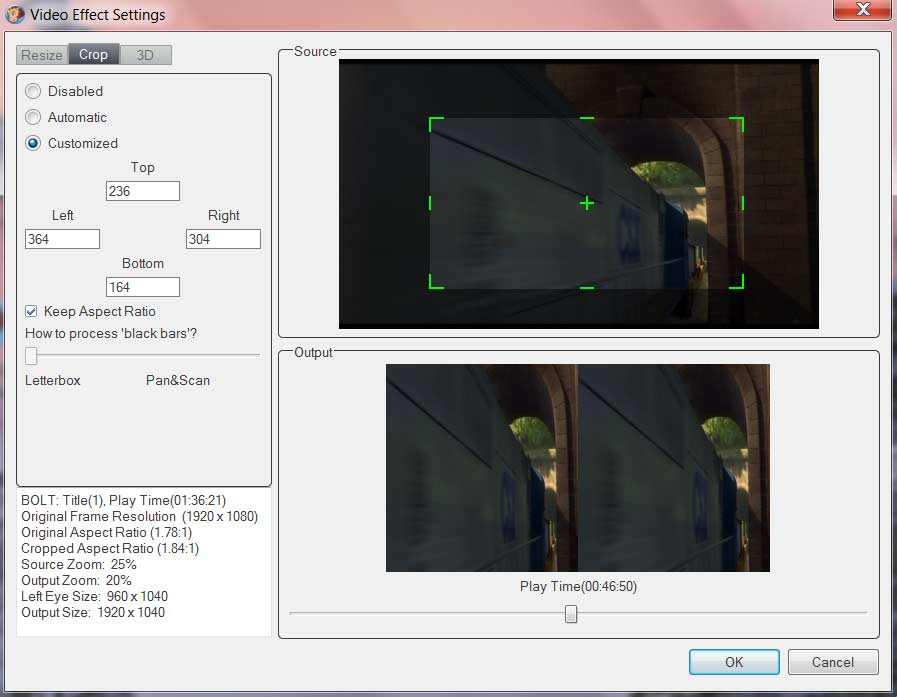 And, you can choose the 3D format to be left/right and video frame size to be 100%/50% for one output file, and can also choose to output two separate files as one for left eye and one for right eye.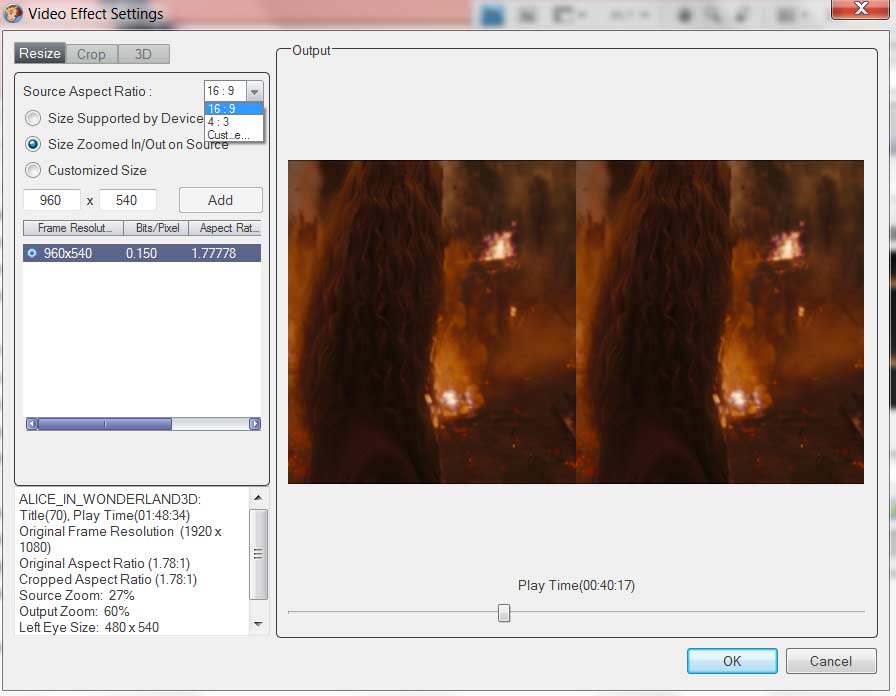 Rip Blu-ray 3D to M2TS>Step 4: Begin conversion
Let's return to the main interface, and click "Start" button to begin conversion. During the process, you can view the detailed progress info, preview the source movie, and check "Automatically shut down the PC when done" if you don't want to sit in front of your screen during all the process.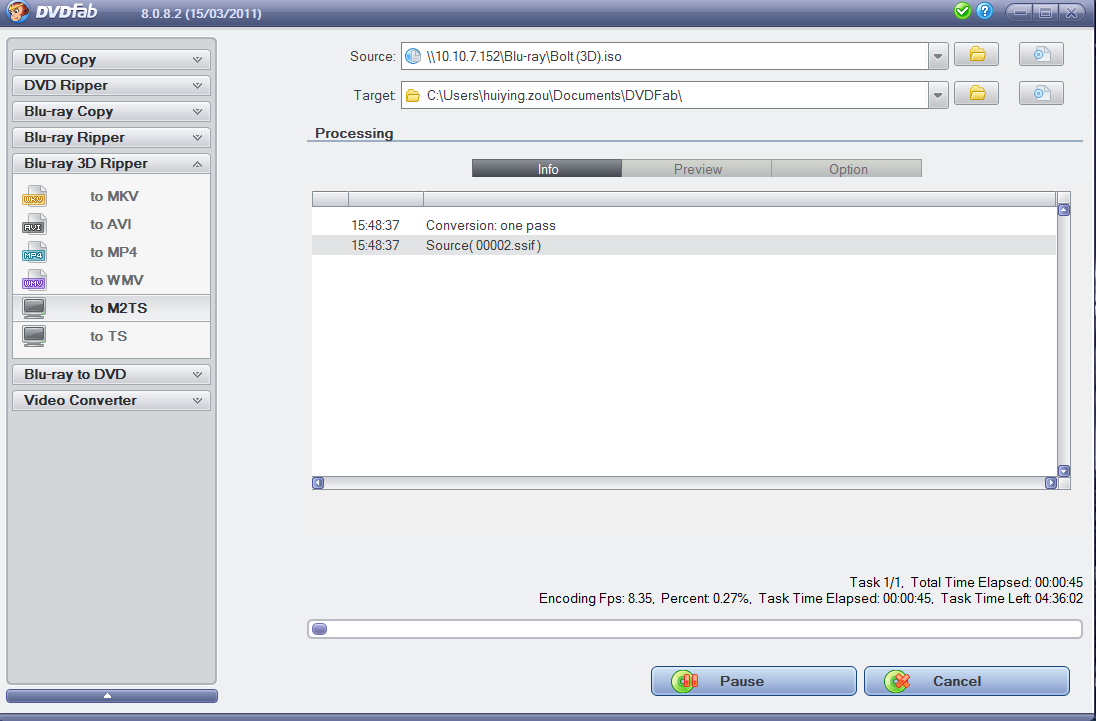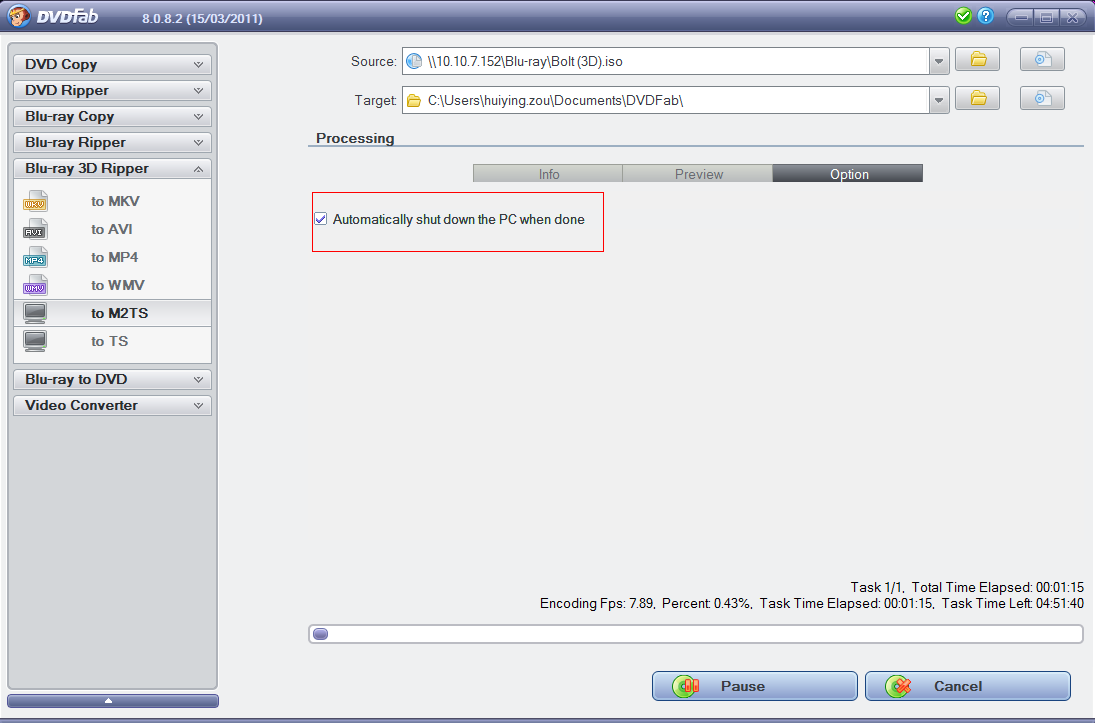 OK. That's all there is to it. For more info about DVDFab Blu-ray 3D Ripper, be certain to see http://www.dvdfab.cn/blu-ray-3d-ripper.htm.