How to Rip and Convert Blu-ray 3D to TS 3D Video?
If you have some Blu-ray 3D movies and want to rip them to 3D videos in .ts format for display on some high definition devices, then we recommend DVDFab Blu-ray 3D Ripper to you. It's easy and fast for the whole BD 3D to TS conversion, and the output is of high quality. Next is how to.
Rip Blu-ray 3D to TS>Step 1: Run DVDFab Blu-ray 3D Ripper, go to "to TS" option
Start up DVDFab, run Blu-ray 3D Ripper, and click "to TS" option. Now you are in the right mode for all the next operations.
Rip Blu-ray 3D to TS>Step 2: Open source
Import the source 3D movie into the app by inserting disc, or choosing from the backup folder or image files on your PC. You need to specify the region code for the movie for it to be opened.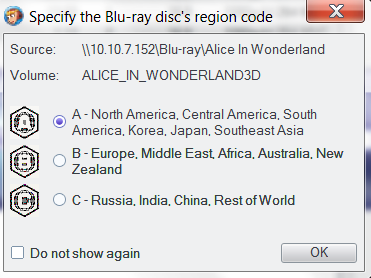 After that, the movie will be opened with all titles appearing in the next interface.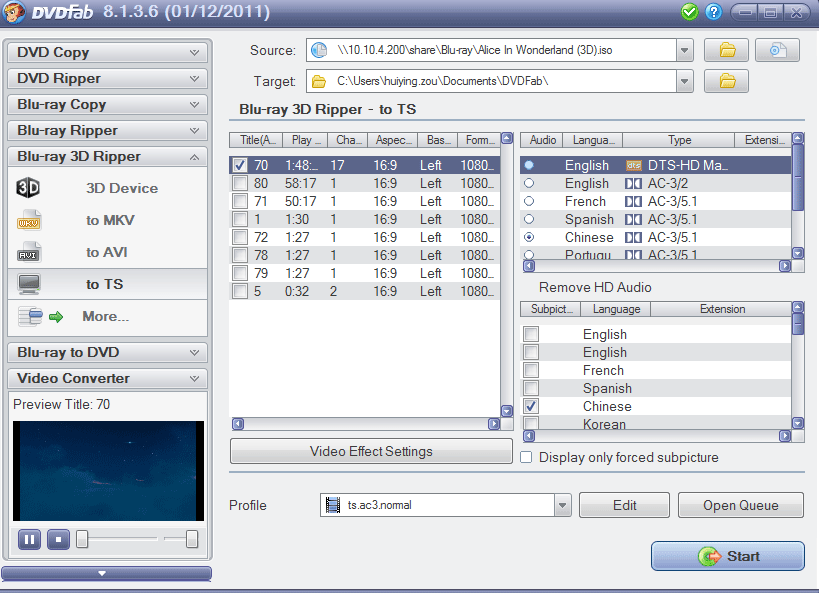 The main title is selected in default, and you can freely choose other and many titles and DVDFab supports batch processing. On the right of the title list are audio tracks and subtitles which you can define for the title at your whim. You'll see a "Profile" drop-down under the title list, there are many preset and optimized profiles in it for you to choose for the title. Just in the left bottom corner, you can see a real-time title preview window, double-click can make it to a full screen mode.
Rip Blu-ray 3D to TS >Step 3: Flexible settings for conversion
Clicking "Edit" button on the main interface (above interface) will open "Conversion Settings" window, you can set a bunch of parameters here, such as bitrate, aspect ratio, frame resolution, audio channel and volume. And you can choose the encoding method as fast encoding or high quality encoding, can split title by chapter for many small output files, and so on.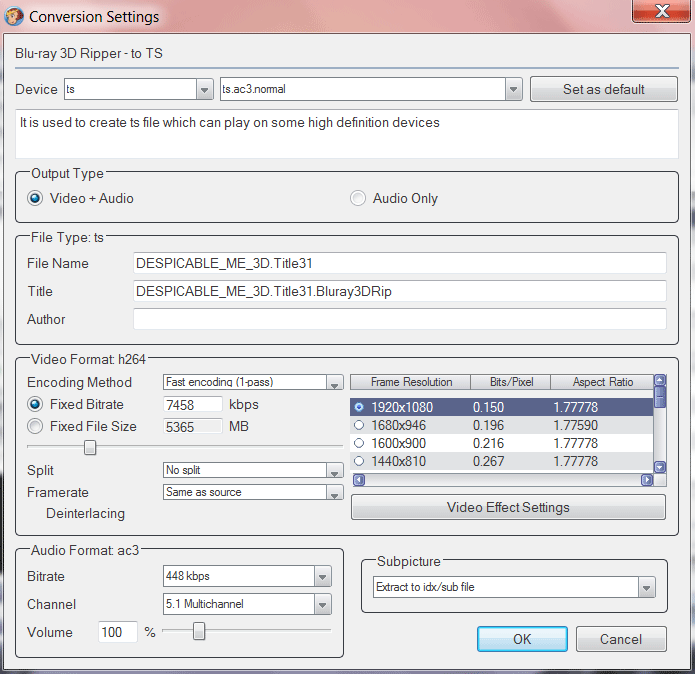 Particularly note that the "Video Effect Settings" button gives you the power to freely customize the video effect through "Resize", "Crop", and "3D" options.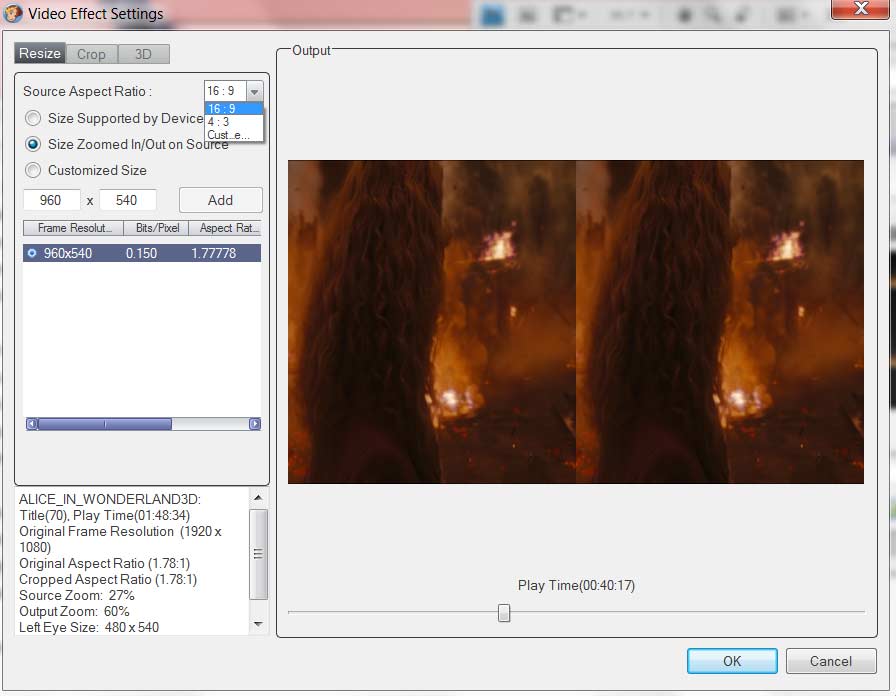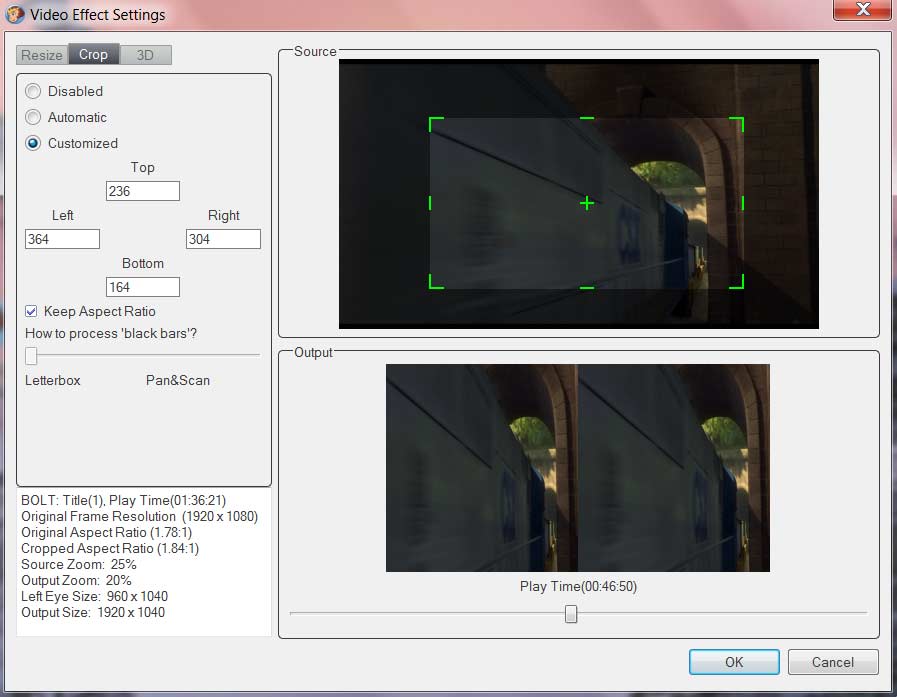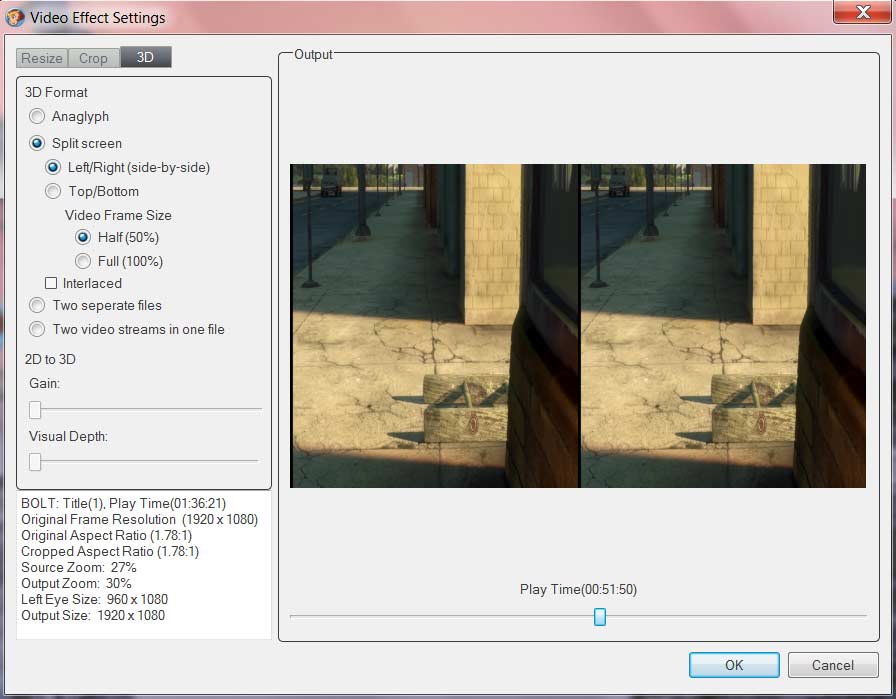 Rip Blu-ray 3D to TS>Step 4: Start converting
Once everything is ready for conversion, just hit "Start" button on the main interface to start converting. During the conversion process, you are able to view the detailed progress info, preview the movie being converted, and set auto shut for the PC.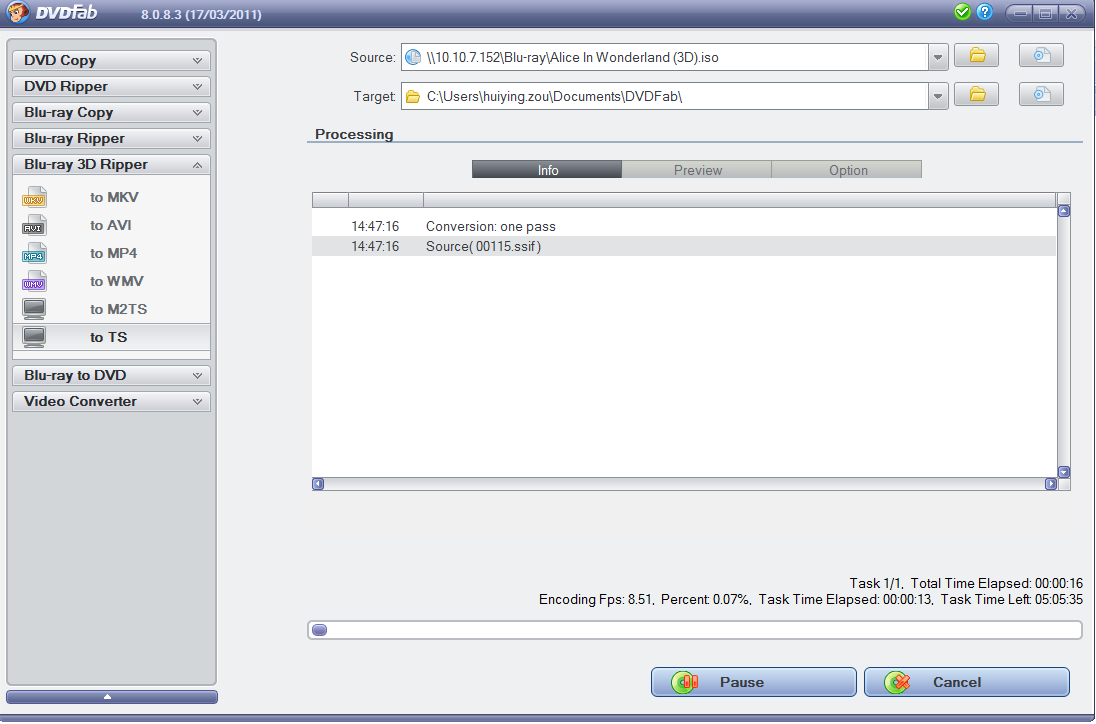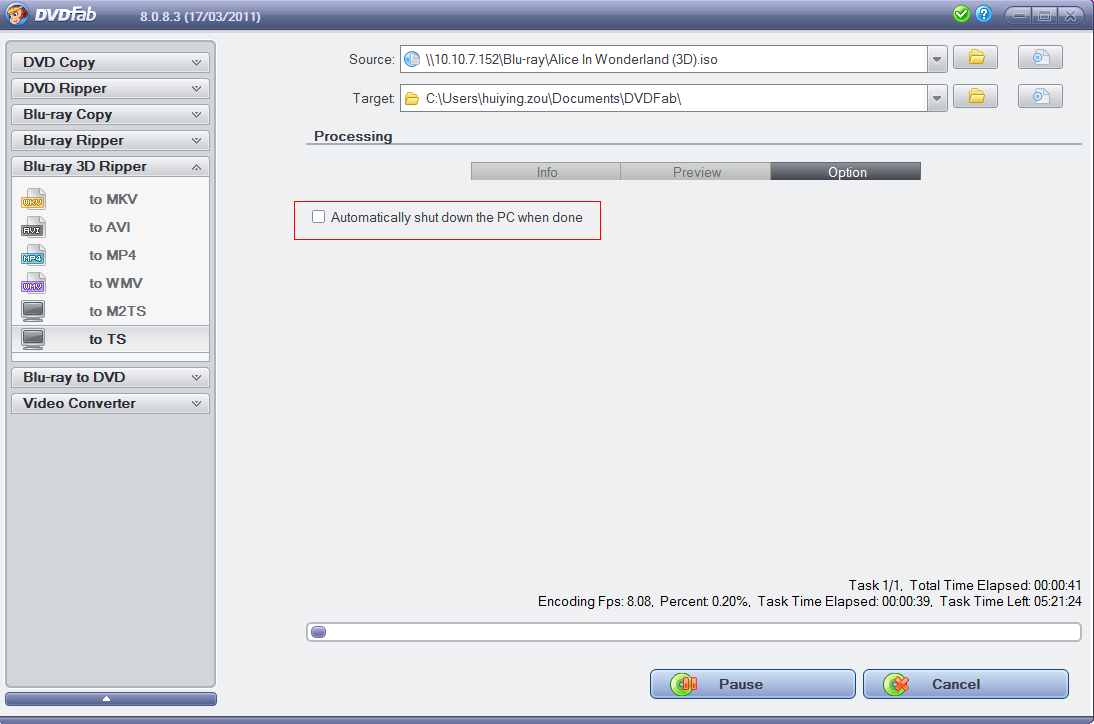 OK. That's almost all the steps for Blu-ray 3D to TS conversion. Simple, isn't it? For more info about DVDFab Blu-ray 3D Ripper, please go to http://www.dvdfab.cn/blu-ray-3d-ripper.htm.