How to Convert Blu-ray to DVD for Playback on DVD Player?
If you have a Blu-ray disc, and want to view it just on your DVD player, is it possible? Yes. With the help of DVDFab Blu-ray to DVD Converter, you can convert any Blu-ray to DVD-Video disc saved in DVD format for playback just like a real DVD. See how easy it is.
Convert Blu-ray to DVD > Step 1: Run Blu-ray to DVD Converter and open source
You can easily download Blu-ray to DVD Converter for free. After install it, start it up, make sure that you are under "Blu-ray to DVD" option, since all options of DVDFab pack are valid for free 30 day trail. Then, insert a Blu-ray disc, or click on the respective icon of file folder or ISO image file (behind Source drop-down box) saved on the PC to open source. Then, you will be prompted to specify a region code for the source movie.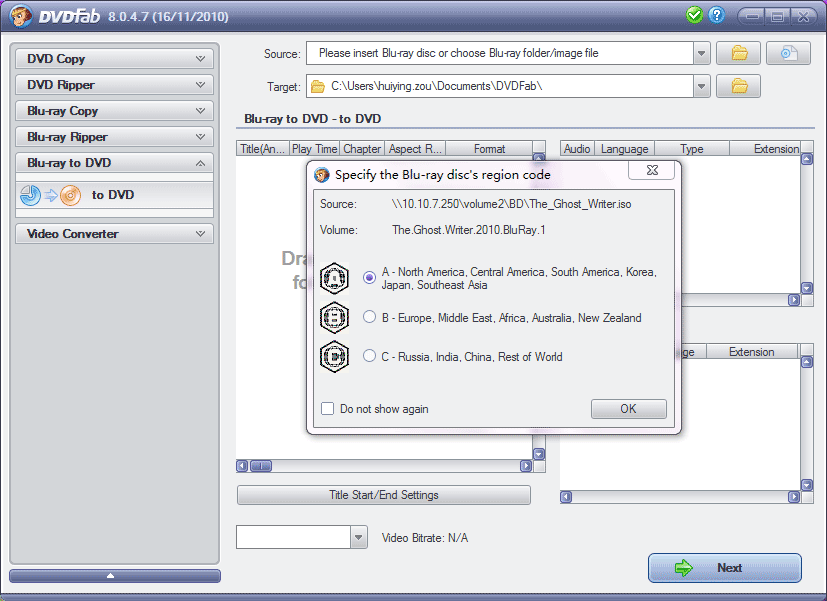 Convert Blu-ray to DVD > Step 2: Choose a target and the output type
The target for storing the output can be DVD disc or file folder on hard drive. Since we have a blank DVD disc at hand, we should choose the former.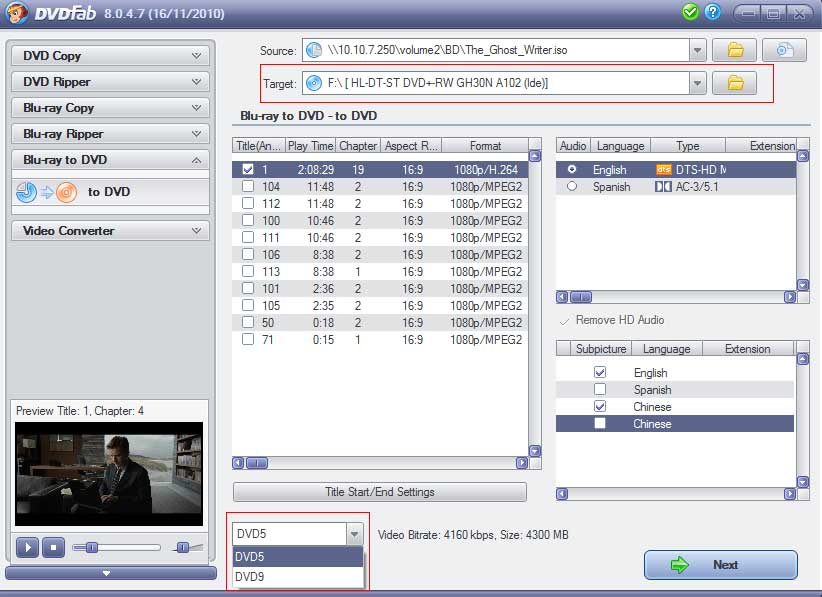 Convert Blu-ray to DVD > Step 3: Some settings before conversion
You are capable of select your favorite audio and subpicture streams, the real-time preview window on the lower left corner of the interface will help you set.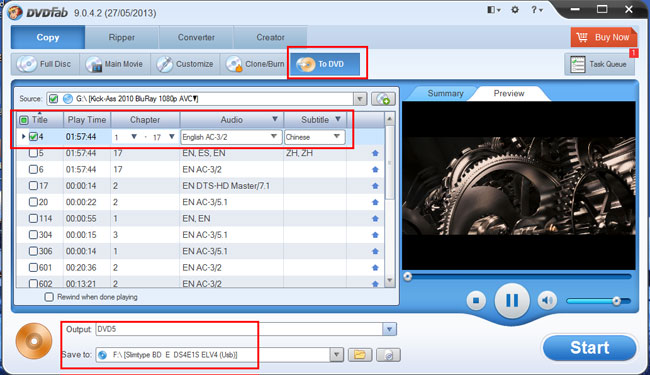 And you can also click on "Title Start/End Settings" to select the start and end chapters to get only the very part you want to convert instead of a whole title.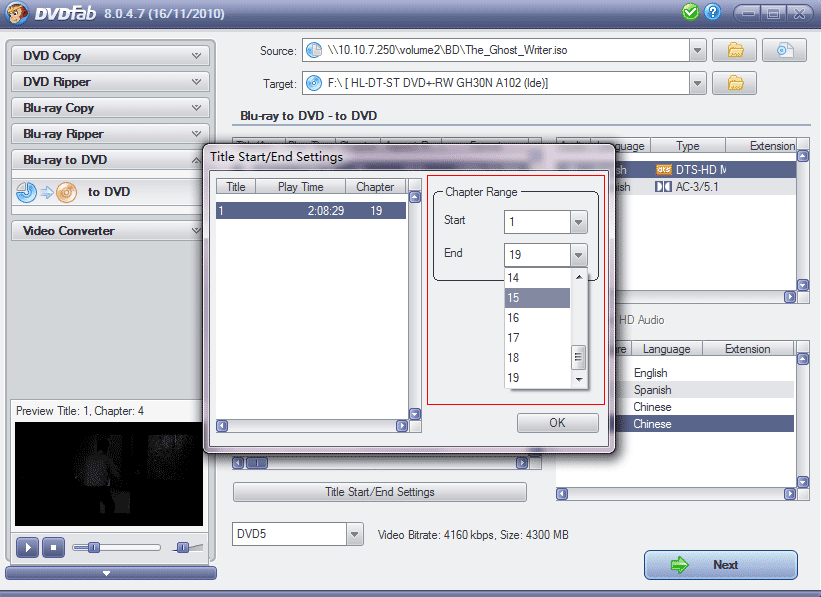 Click Next button, you will come to the following interface. At here, you can arrange the title playback order if you choose more than one title; you can also range the start/end chapter for a title here; the output video can be set to "loop" play mode by checking "Rewind when done playing"; and the volume label can be renamed if you like.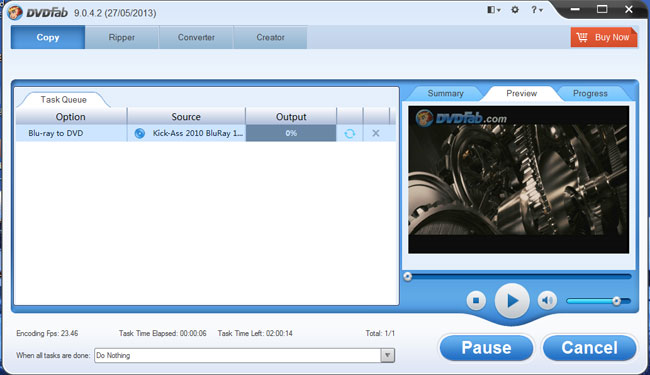 Convert Blu-ray to DVD > Step 4: Start converting
Hit Start button on the main interface to start converting. You will be asked to insert a compatible media to start write process if there is no writable media in your DVD drive. Just insert a blank or rewritable DVD disc.

Then, the converting process starts. You can check detailed information on the converting progress as below.
And, you could view movie pictures corresponding to different processing stages which change almost each second.
You can also use auto shut down function during the process, then leave away for something else, and the computer will automatically shut down when conversion completed.
Above is all what you need do with DVDFab Blu-ray to DVD Converter for converting Blu-ray to a real DVD for playback on DVD player or some player software. It is so easy, and really makes sense when you have no Blu-ray player and don't intend to pay so much for one, but still want to view Blu-ray at ease with high quality.