How to Rip and Convert DVD to iPod/iPhone 4S with DVD Ripper?
DVDFab DVD Ripper - iPod/iPhone supports a lot of profiles such as iPhone, iPhone 4.h264, iPod.h264, iPod.h264-5.5G, iPod.mpeg4, iPod.tvout, iPodTouch, iPod.audio.m4a and iPod.audio.mp3 so that it can convert DVD movie into different video and audio files which can be played on your iPod, iPhone, iPhone 4, and iPhone 4S.
Come and have a look at how to convert DVD movie to your iPod or iPhone (iPhone 4, iPhone 4S).
Rip DVD to iPod/iPhone>Step1: Run DVDFab and go to the right mode
Start up DVDFab, make sure you are in the mode of "DVD Ripper - iPod/iPhone".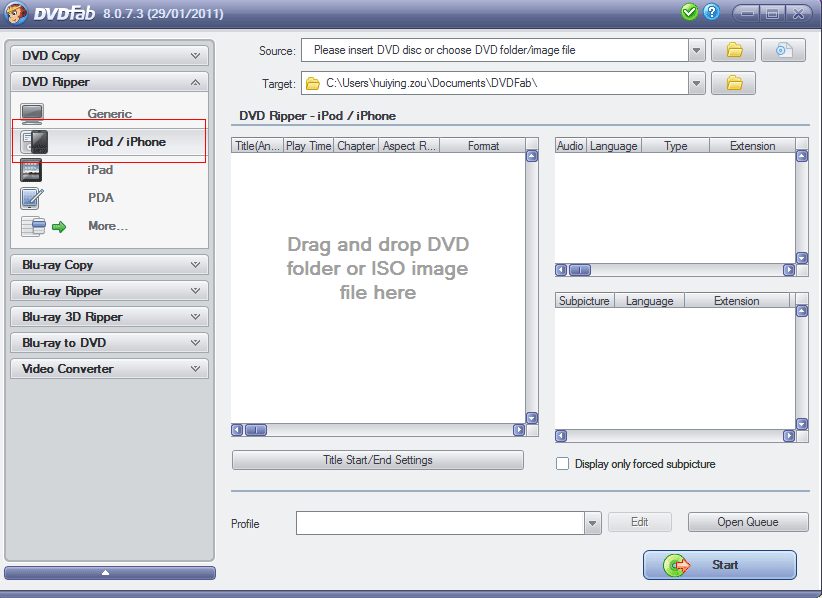 Rip DVD to iPod/iPhone>Step2: Open source DVD and select target
Sorce: Insert DVD disc or click file folder or image file for the program to import source movie. DVDFab will need one or two seconds to load it.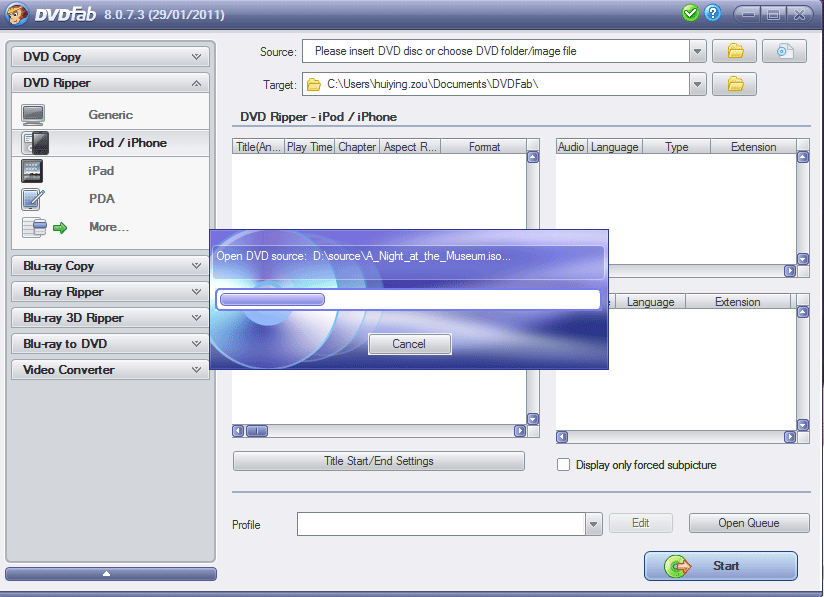 Target: Click the file folder icon besides the Target drop-down list to select a target file folder which is large enough to save the later converted files.

Rip DVD to iPod/iPhone>Step3: Select titles and profiles for conversion
On the main interface, you can see all the titles of the source DVD movie. Select the titles you want to convert by clicking the front checking boxes respectively. Yes, it supports batch conversion to save time. It also enables you to convert those batch files to different formats by highlighting them then going to the Profile drop-down list to select.
If you are confused with which title to convert, just highlight a title and preview it from the internal player on the lower left corner of the main interface by clicking play button. Still not clear enough? Then change to the full-screen mode by double clicking. Come back also by double clicking.
On the right part of this interface, you can also select your favorite audio track and subpicture.
Rip DVD to iPod/iPhone>Step4: Time for settings
1) Set the segments you want to convert.
Don't want to convert the whole titles? No problem. You can convert part of a title by ranging its start chapter and end chapter. Click "Title Start/End Settings" button of the main interface to achieve this.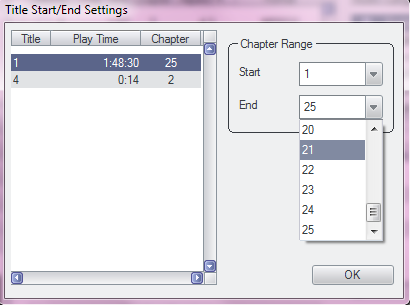 2) Set various parameters and effects for conversion.
Click "Edit" button to open the Conversion Settings window. You can set output type as "Video+Audio" or "Audio Only"; you can also change the file name and the title name if you want; you are free to set some parameters of the video format and audio format such as frame resolution and aspect ratio, bit rate, bits/pixel, file size, frame rate, channel, and volume; you are also allowed to choose an encoding method and whether or not to split a title by chapter.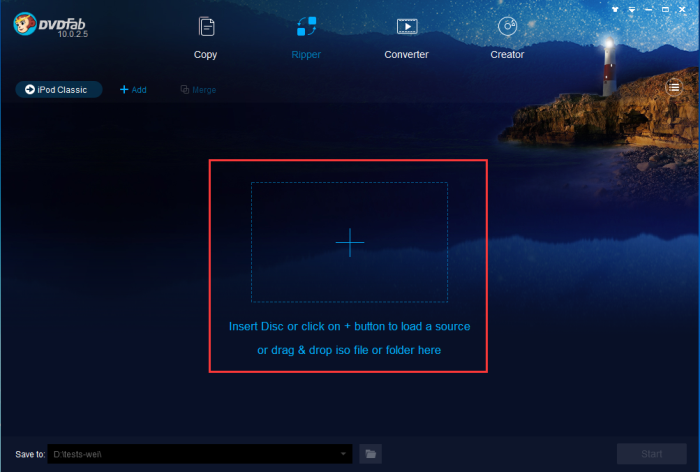 Click "Video Edit Settings" to resize or crop the video to get the ultimate effect.
Resize: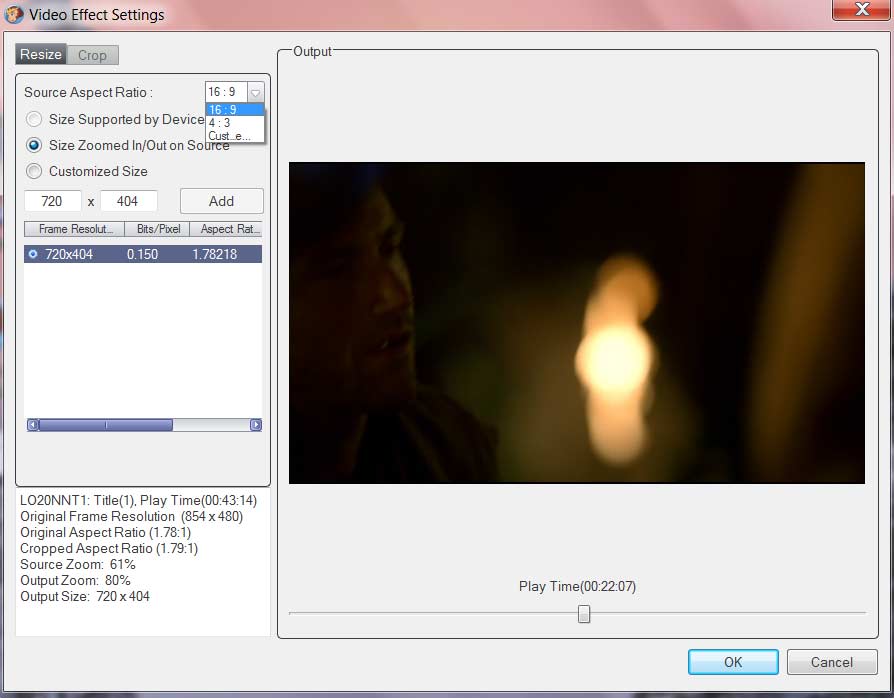 Crop:
3) Click "Open Queue" to open the Mobile Task Queue window.
This option gives you the freedom to change the output profile of a title while remaining the original one. Highlight one item and click "Copy" button to copy a new item, and you can change its profile by clicking its profile position. Highlight one and click "Remove" to move it out of the task queue if need.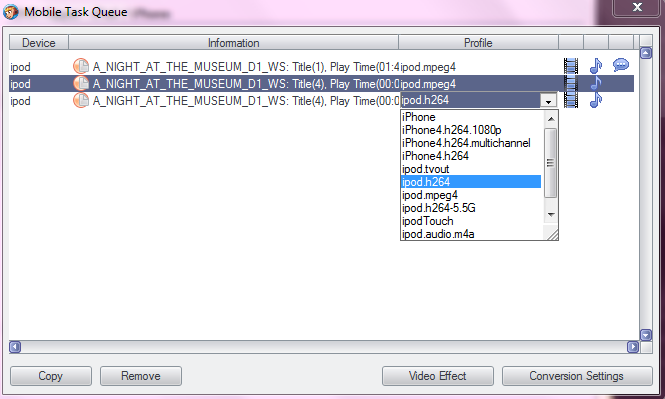 Rip DVD to iPod/iPhone>Step5: Time to convert
Click "Start" button on the main interface to begin conversion. The process information and the progress time shows as below.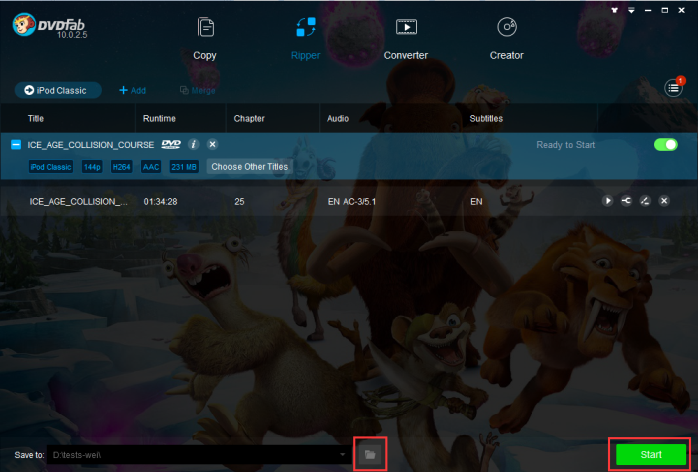 When DVD to iPod/iPhone conversion is OK, just transfer those files to your destination device. Give DVDFab File Transfer a try which is a very easy to use tool to move converted files to iPod, PSP and ZUNE.