How to Rip and Convert DVD to M4A with DVD to M4A Ripper?
MPEG-4 files may contain any number of audio, video, and even subtitle streams, making it impossible to determine the type of streams in an MPEG-4 file based on its filename extension alone. In response, Apple Inc. started using and popularizing the .m4a file extension for audio-only MP4 files. If some file doesn't contain video, it can be freely renamed from MP4 to M4A and vice versa without confusing media players. The commonuse of the extension .m4a is due to the popularity of Apple's iPod, iPhone, and iTunes Store. Nintendo's DSi and Sony's PSP can also play M4A. Next, let's have a look at how to convert DVD to M4A with a powerful and flexible tool—DVDFab DVD Ripper.
DVD to M4A>Step 1: Run DVDFab DVD Ripper – iPod/iPhone
Install and launch DVDFab, go to "DVD Ripper", then select "iPod/iPhone" option in the navigation bar. Next, insert your DVD to load it.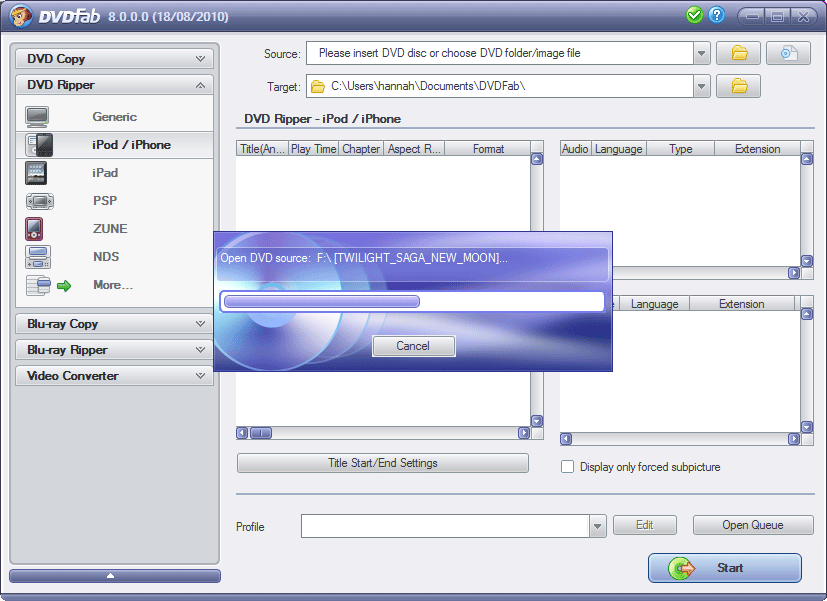 Rip DVD to M4A>Step 2: Select titles
Once DVDFab opened your DVD as the source, you can see all the movie titles. Just choose those you want to convert. DVDFab supports batch conversion to save your time. It also enables you to preview title in the left bottom corner of the main interface. In the profile drop down list, select the .m4a format. Then you can go to the right side of the interface to choose the output audio track and subpicture of your preferred.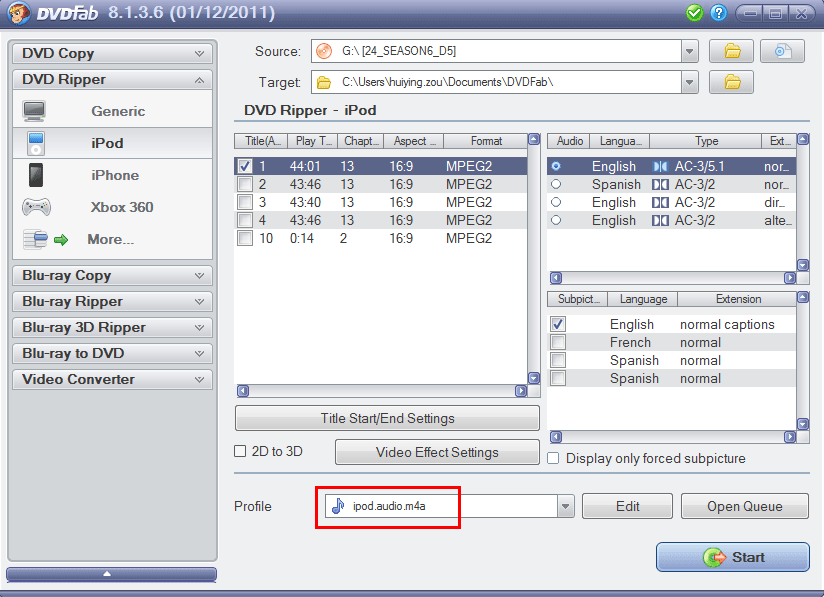 You can also convert just a segment of a title by clicking "Title Start/End Settings" to range the start and end chapters as below.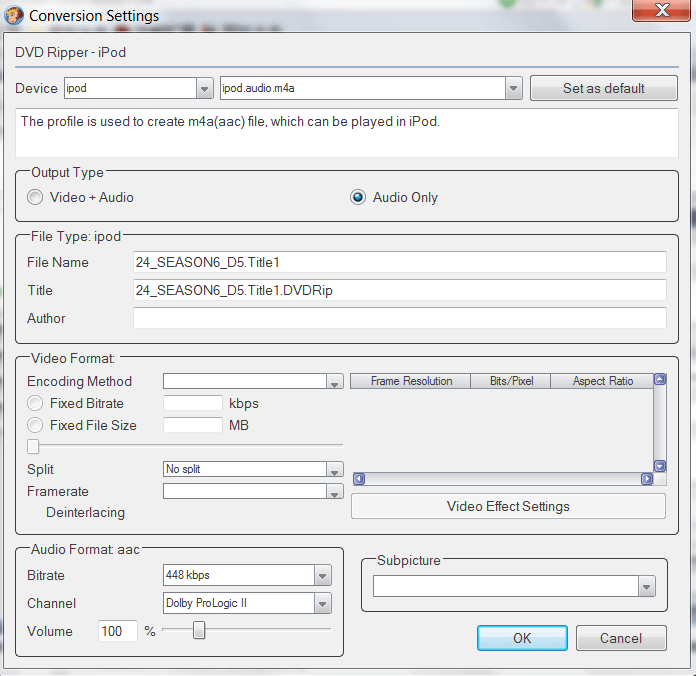 Rip DVD to M4A>Step 3: Edit
Click "Edit" button on the main interface to open Conversion Settings window. Here you can set audio format such as bit rate, channel, and volume. You can also change the file name if you want.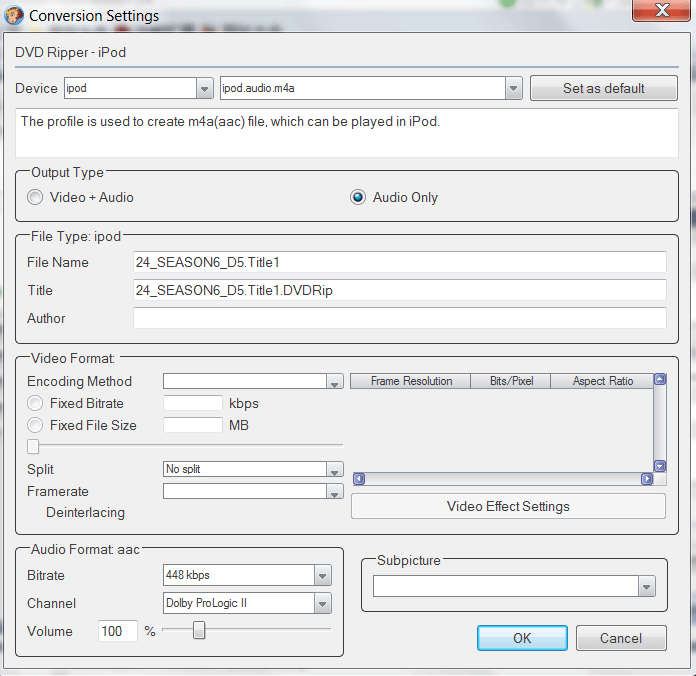 Rip DVD to M4A>Step4: Convert
After everything is set up, just hit "Start" button on the main interface to start converting. And the detail progress is visible as below.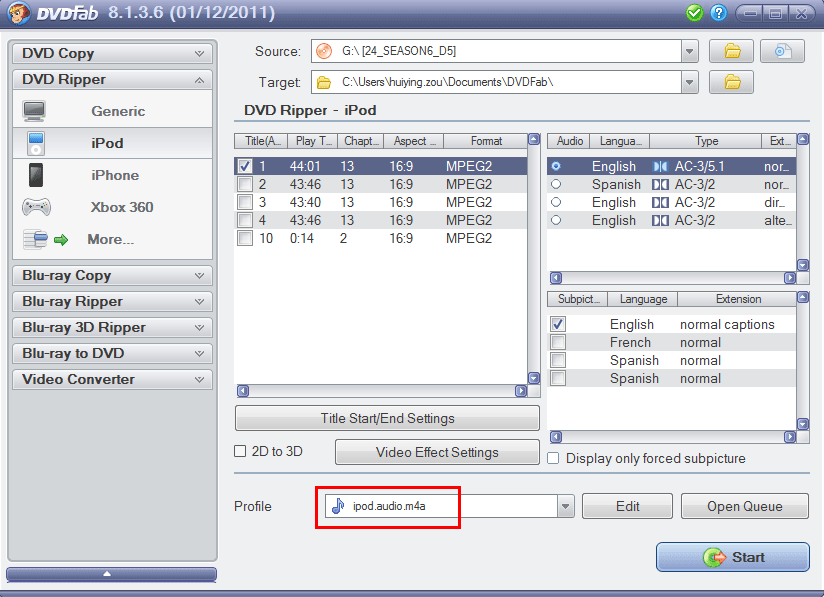 Note: If you choose "Automatically shut down the PC when done", the computer will shut down when conversion is completed.
OK. That's the whole process of DVD to M4A conversion. If you want to learn more information about what other formats can DVDFab DVD Ripper convert your DVD to, you might as well download it freely to have a look.