How to Copy DVD to Computer / PC / Hard Drive?
This tip is for beginners, about a very simple way using DVDFab DVD Copy to copy DVD to computer / PC / hard drive for backup or playback with some software player. For those who are good at this, you may as well have a look. Probably, it's the easiest way with the easiest using software you've never met before.
Copy DVD to computer / PC / hard drive > Step 1: Start up DVD Copy
After free download and install DVDFab DVD Copy, just run it, and make sure you are using "DVD Copy" option (during 30 days' free trial, all options of DVDFab are valid). Insert DVD to load it in. You will be required to define a disc region, check a proper one, then it will be opened as the source in seconds.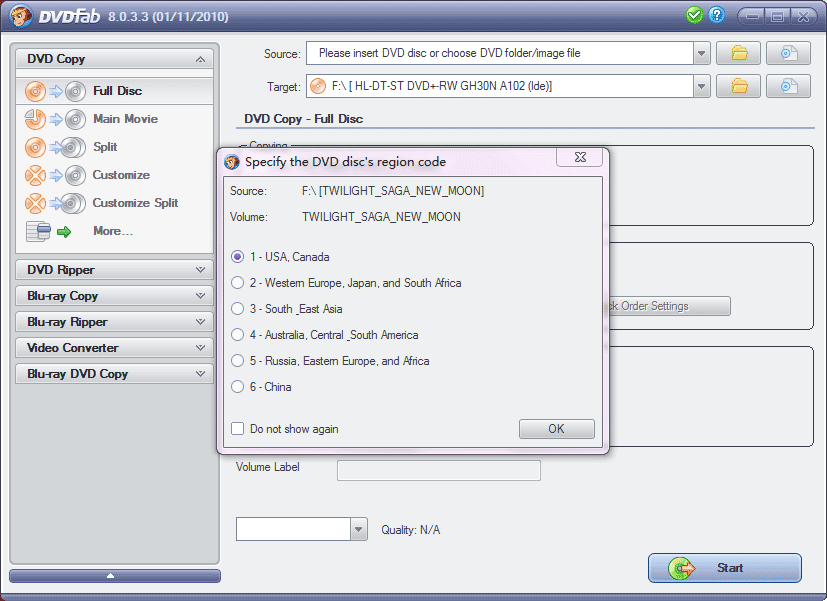 Copy DVD to computer / PC / hard drive > Step 2: Set something before copy
DVD Copy has 8 copy modes, here we simply select "Full Disc" to copy the whole content of the disc. Before copy, there are some settings we need to do. First of all, the target path: since we wanna copy DVD to hard drive on the computer, we can select file folder or ISO image file as target on the upper part of the interface. Then, the output type: choose DVD 5 or DVD 9 as the output; note that if your original disc is DVD 9, and the output is DVD 5, there will inevitably be some compression in the copy. Then, if you like, you can change play order, remove annoying PGCs, or rename the volume label of your copy DVD.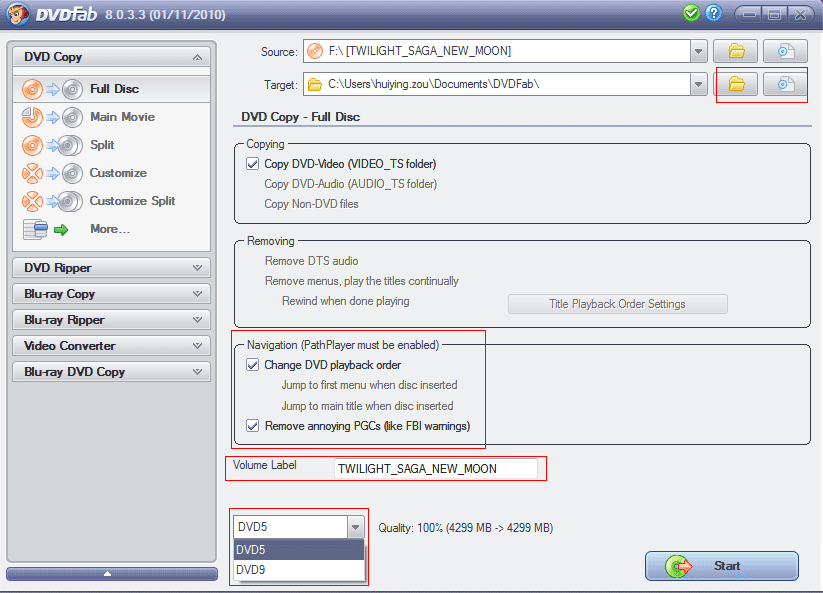 Copy DVD to computer / PC / hard drive > Step 3: Start copy
Click Start button, then you are in the copy process. The detailed information of the progress can be followed, and you can also view the progress with pictures from the movie, which will change with different copy stages.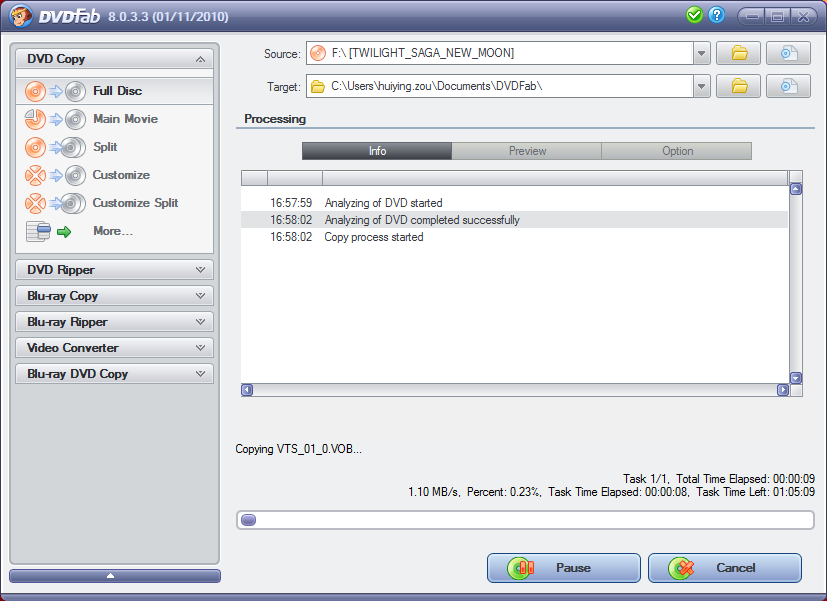 And, during the process, you can still set something -- auto shutdown. This function allows you to go away while the copy is going on, and the computer will shut down automatically after process completed, with the output copy saved on hard drive.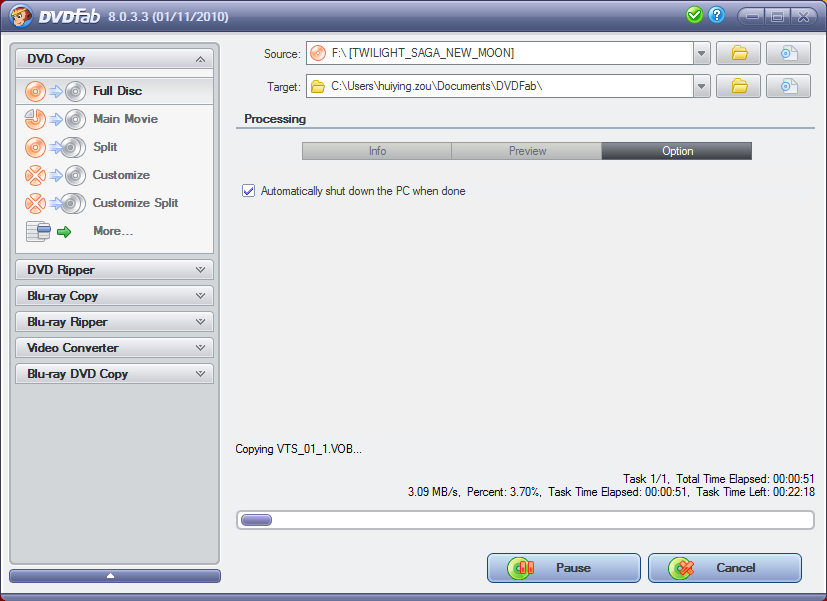 That's it. Really the easiest method, and the easiest and professional copy software for copy DVD to computer / PC / hard drive. Isn't it?