How to Easily Clone DVD

Clone DVD is a very common task we'll deal with from time to time when we need a perfect DVD backup or collection. DVDFab DVD Copy is a professional DVD cloner to clone DVD bit to bit with superior quality. And DVD Copy is very easy to use. Just a couple of clicks will make everything done. Now let's go to have a look at how to clone DVD with it.
Clone DVD > Step 1: Run DVD Copy -> Clone
Start up DVDFab and choose DVD Copy option. Navigate to "Clone" of its 8 copy modes.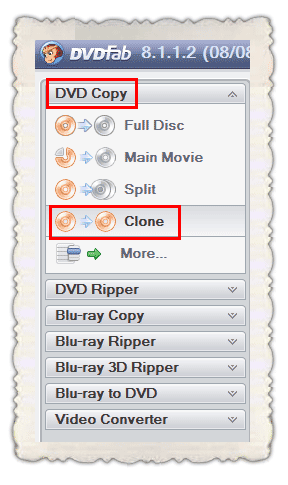 Clone DVD > Step 2: Load in Source DVD
Insert the source DVD disc into DVD-drive to load in it to DVD Copy. Then choose to only copy DVD-Video data, or copy original IFO files, or both of them.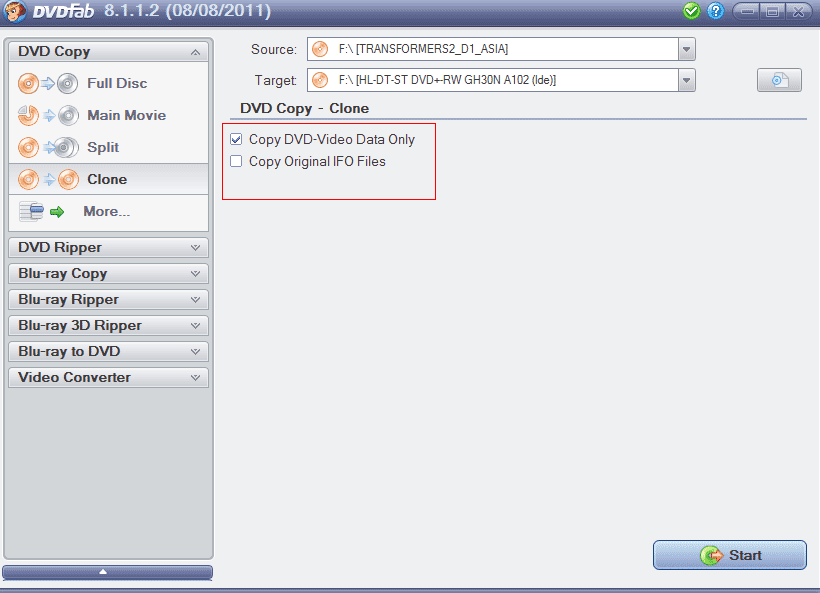 Clone DVD > Step 3: Start Cloning
Click Start button then DVDFab will rip the DVD content at first. During the process, you can view detailed progress info.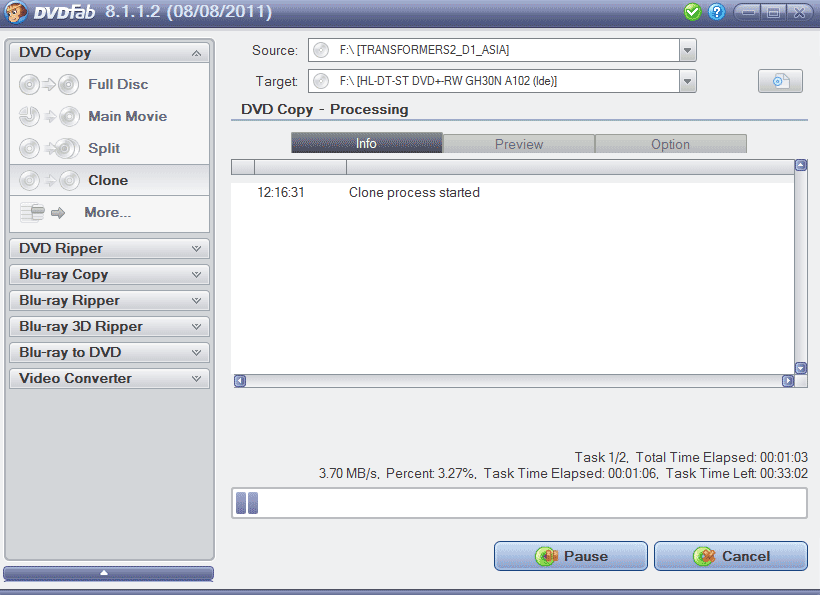 When the ripping process is over, you'll be prompted to insert a compatible media to start write process and the source DVD will be automatically ejected. Just insert a blank disc you prepared, then the write process is on. Soon, everything will be done. By the way, if you want to go away during the write process, just set auto shutdown to your PC.
OK, that's all you need to do to clone DVD with DVDFab DVD Copy. Just so easy! For more info about DVD Copy, please go to: http://www.dvdfab.cn/dvd-copy.htm