How to Rip Blu-ray 3D to SBS 3D?
Rip Blu-ray 3D to SBS 3D video is very useful if you want to directly view 3D movie on your 3D TV without 3D player since SBS 3D content is highly compatible with 3D TV and can be easily transferred. And if you want to share the 3D content with your friends, SBS 3D is also a very clear solution. The best tool for ripping Blu-ray 3D to SBS 3D is DVDFab Blu-ray 3D Ripper.
Blu-ray 3D to SBS 3D > Step 1: Run Blu-ray 3D Ripper
Start up DVDFab and run Blu-ray 3D Ripper, which has 6 modes supporting 6 output formats like AVI, MP4, MKV, WMV, M2TS, and TS. Choose one mode out of your need.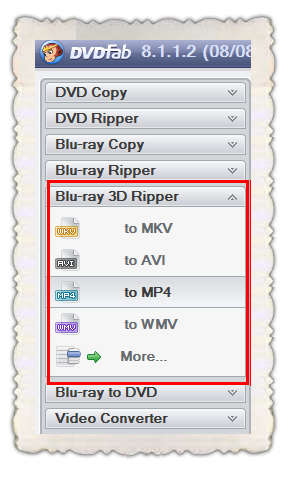 Blu-ray 3D to SBS 3D > Step 2: Load in the source and edit for conversion
Import the source 3D Blu-ray into Blu-ray 3D Ripper. Then choose the movie titles you want to convert, select your favorite audio tracks and subtitles, specify a profile, and go to preview the title in real time if you like.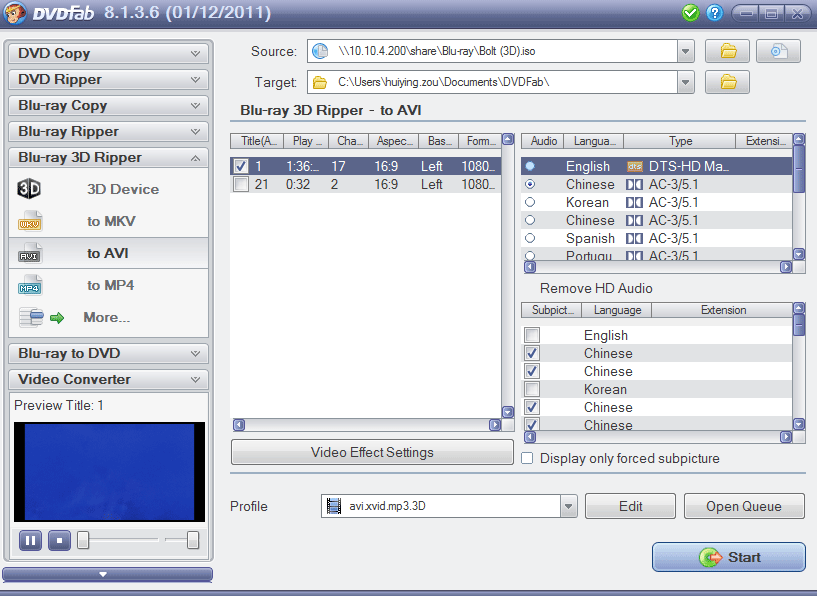 Click Video Effect Settings button, and you'll see a "3D" page of "Video Effect Settings" window, make sure that the 3D format is Left/Right (side-by-side). And you can decide the video frame size as half or full by passing.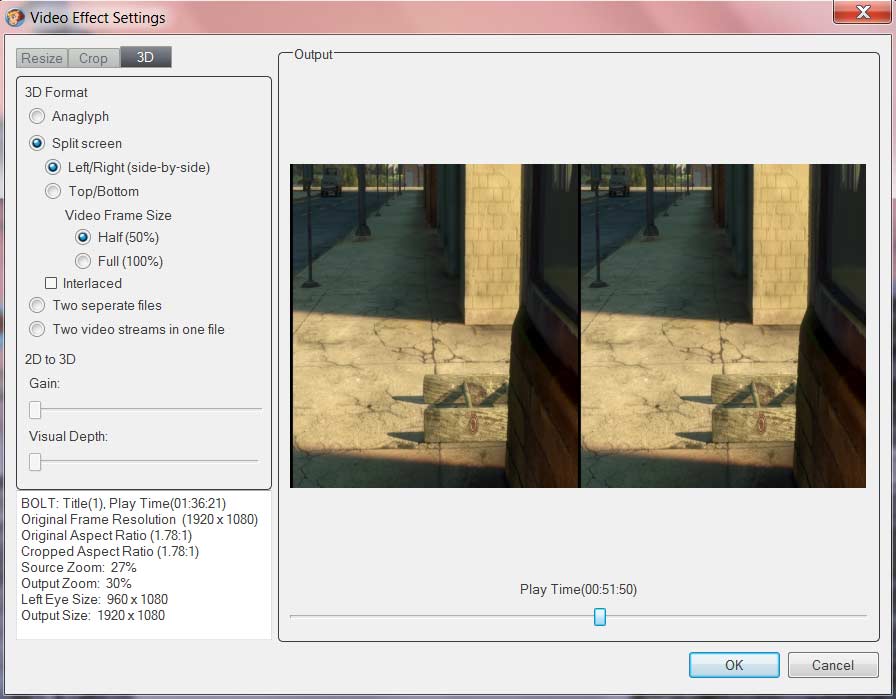 To the "Crop" page, and you can freely crop the display region of the image.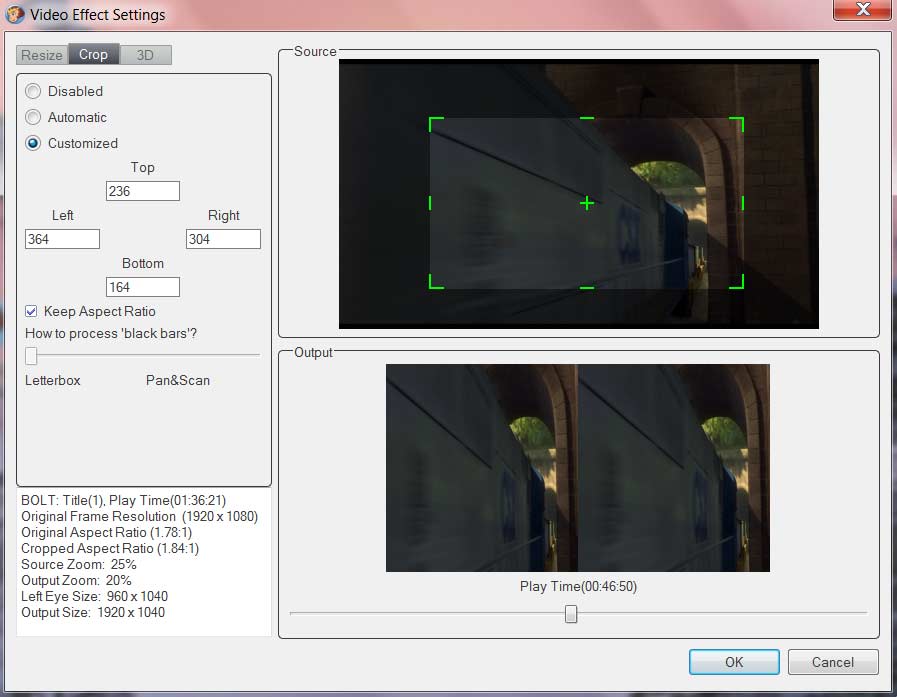 You can also go to "Resize" page to resize aspect ratio and frame resolution if you want.
You can even edit all video/audio parameters via Edit button on the main UI. Such as bit rate, frame rate, frame resolution, aspect ratio, etc. shown as below.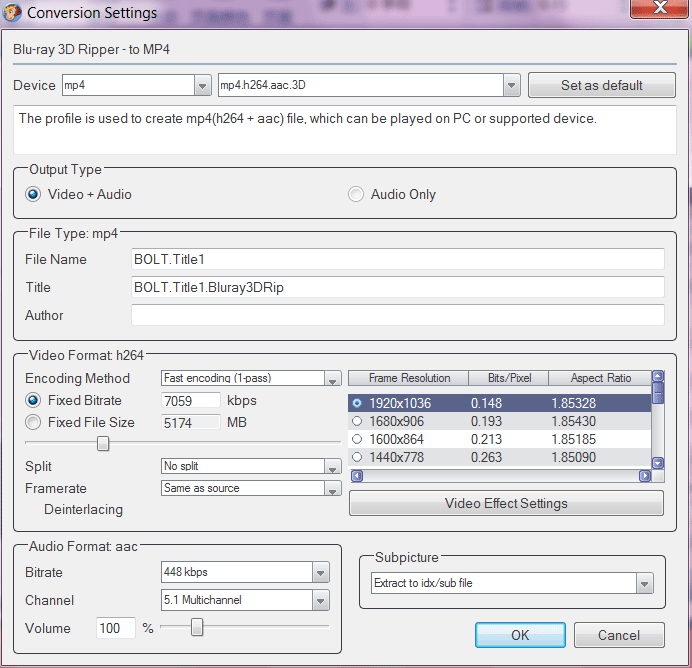 OK. This is all the steps you need to do for Blu-ray 3D to SBS 3D conversion.
For more info about SBS 3D, please visit: http://www.dvdfab.cn/blu-ray-copy/sbs-3d.htm
Learn more about Blu-ray 3D Ripper, just go to: http://www.dvdfab.cn/blu-ray-3d-ripper.htm