MPEG-4 Video Converter
DVDFab Video Converter is able to convert video to MPEG-4 Part 14 or MP4 as a MPEG-4 Video Converter. MP4 is a multimedia container format standard specified as a part of MPEG-4, and the only official filename extension for MPEG-4 Part 14 files is .mp4. How to use DVDFab Video Converter to convert video to MP4? Next is a simple tutorial.
Run MPEG-4 Video Converter:
Start up DVDFab, select to run Video Converter. In the left pane, navigate to "to MP4" conversion mode. Load in the source video and specify a profile for the video.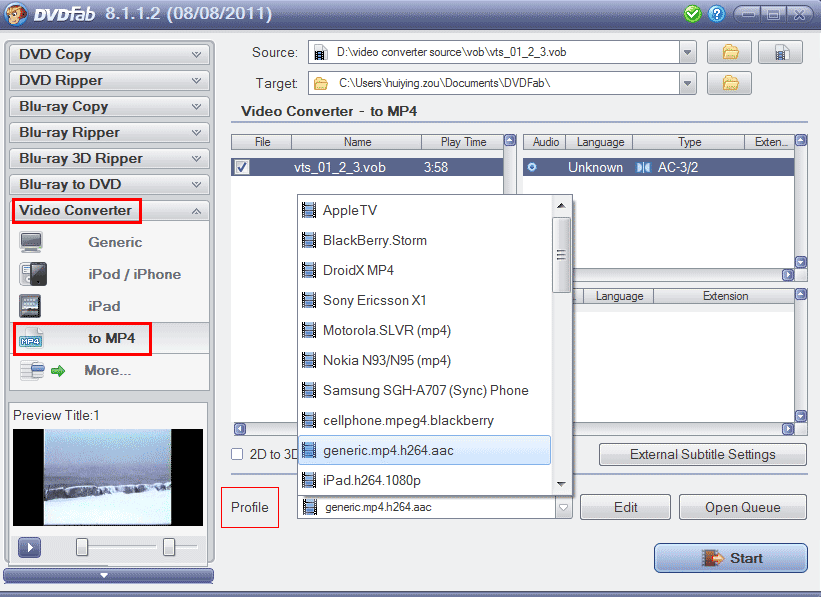 Do Settings in MPEG-4 Video Converter:
DVDFab Video Converter allows you to flexibly do settings as you like. Click Edit button and in the Conversion Settings window, you can change all video/audio parameters from default, such as bit rate, frame rate, frame resolution, aspect ratio, channel, volume, etc.
Click Video Effect Settings button, and in the Crop tab of Video Effect Settings window, you can crop the display image at your whim.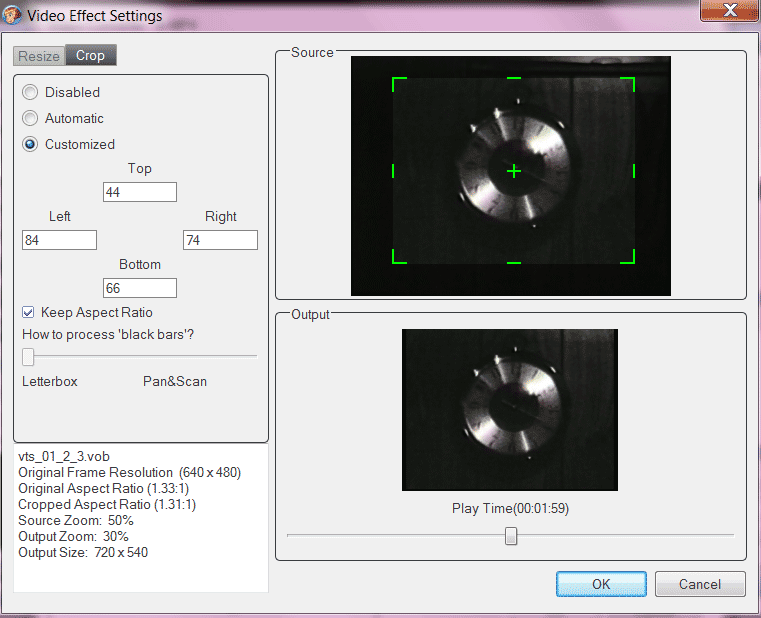 Video to MPEG-4 Conversion:
Click Start button on the main interface of this MPEG-4 video converter, and the conversion process will start. During the process, you can view detailed progress info, preview source video, and set auto shutdown to your PC if you want.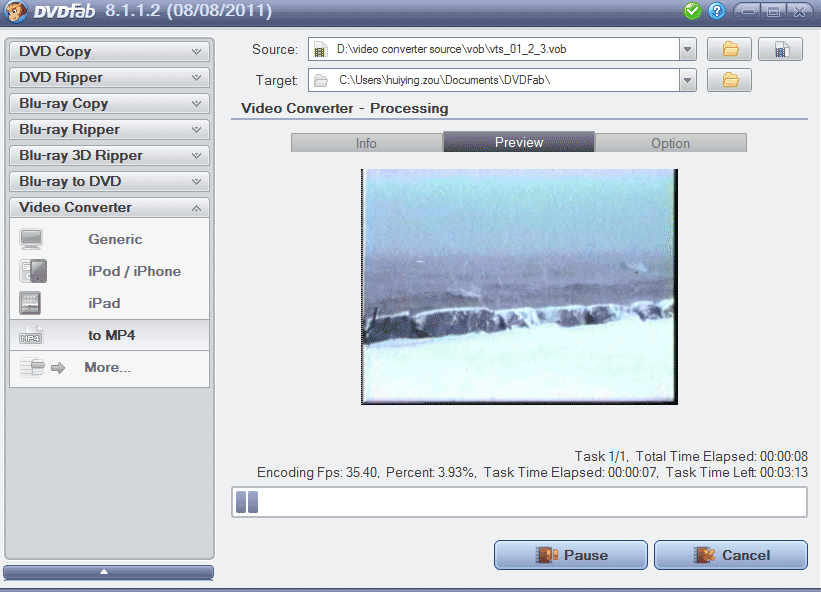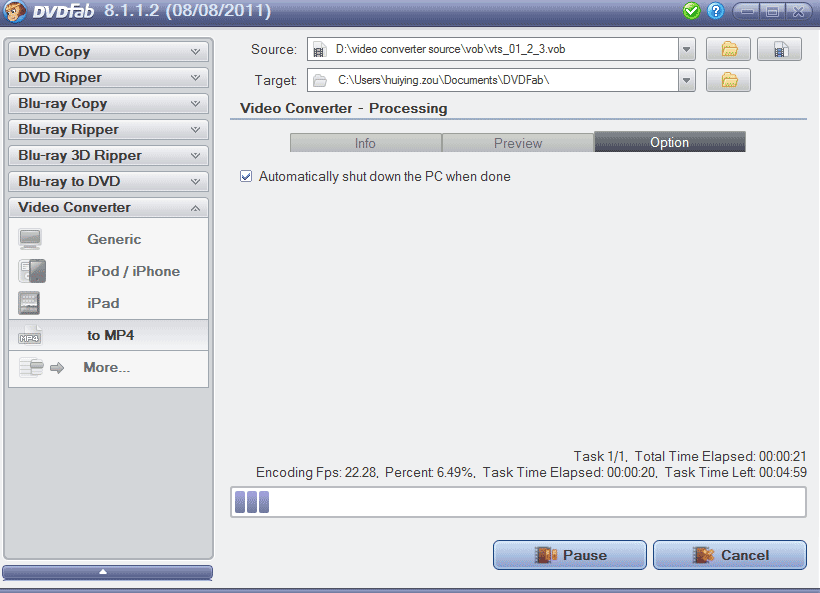 OK, just leave the rest to DVDFab, and soon the conversion process will be completed successfully. For more info about DVDFab video converter, please visit: http://www.dvdfab.cn/video-converter.htm