NDS Video Converter
Do you want to use your NDS to view videos besides game playing? It's easy to accomplish with a neat NDS video converter. DVDFab Video Converter is a universal video converter which can convert any video to any other video/audio format supported by various display devices and game consoles. And it performs excellently as a NDS video converter to convert video to DPG file compatible with NDS. Next is a simple how to.
NDS Video Converter > Step 1: Enable NDS video converter and import in the source video
Start up DVDFab, run Video Converter, then choose "NDS" as the conversion mode as to enable NDS video converter. Now import the source video into this program.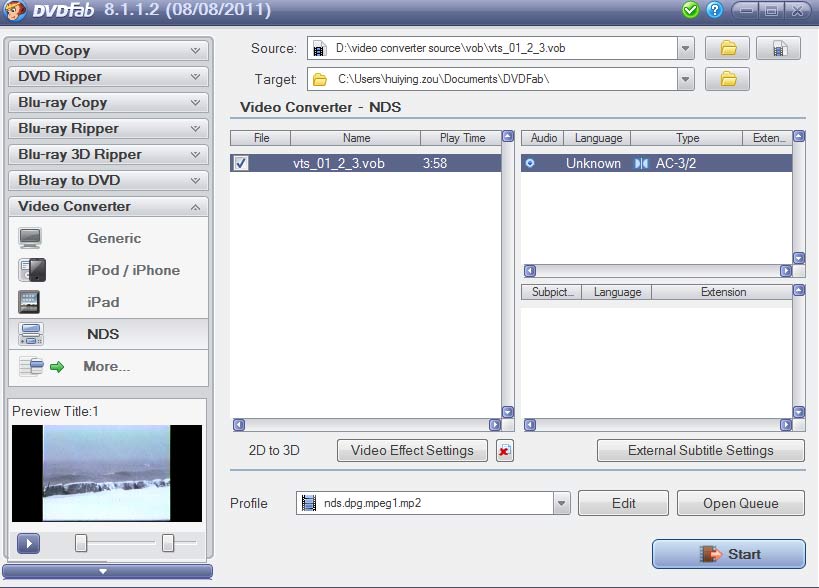 NDS Video Converter > Step 2: Set up for video/audio
Click Edit button and in the pop up Conversion Settings window, you can freely edit all video/audio parameters like bit rate, frame rate, aspect ratio, frame resolution, channel, volume, to name a few.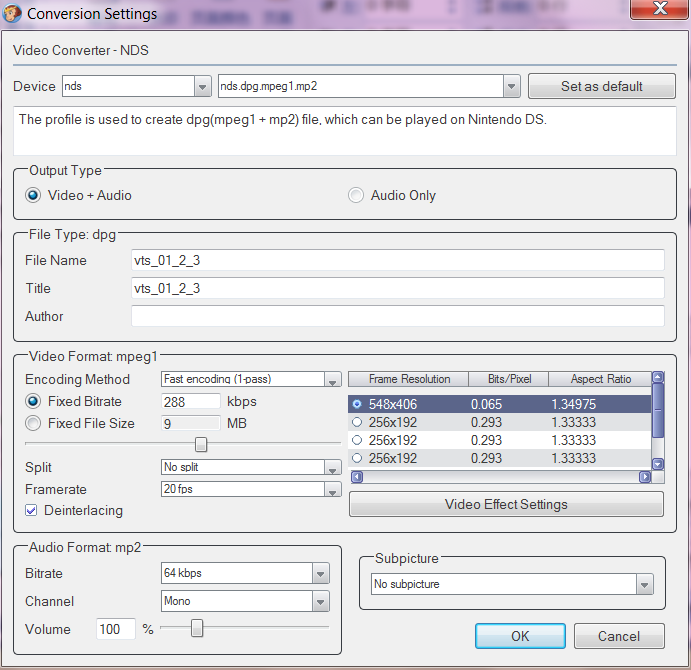 Click Video Effect Settings which will lead you to Video Effect Settings window. In Crop page, you can crop display image manually or automatically at your whim.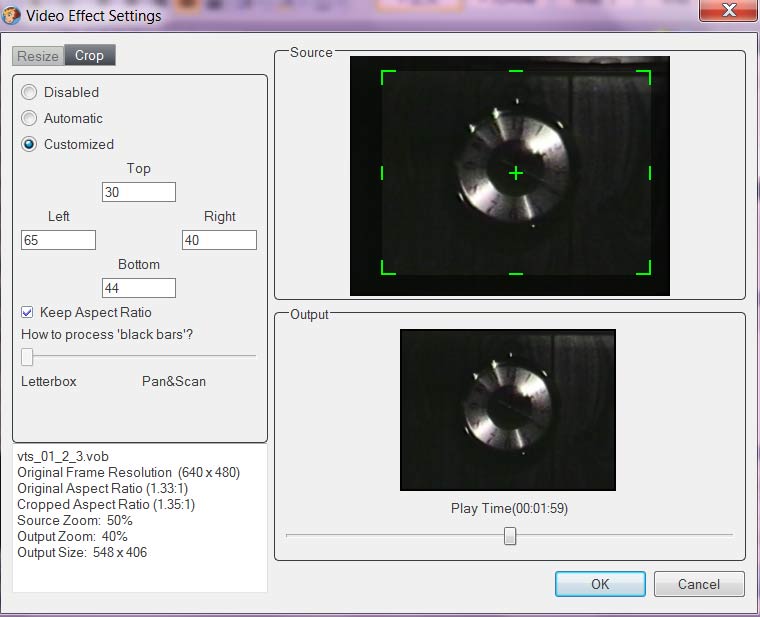 NDS Video Converter > Step 3: Hit Start button
Just hit Start button once everything is set up, and during the conversion process, everything can be monitored. You can also set your PC to auto shutdown.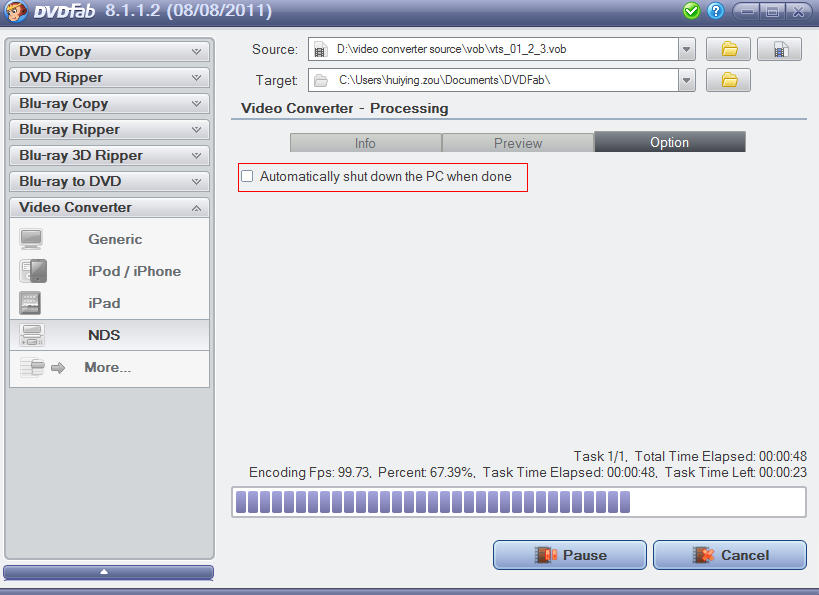 OK. That's all you need to do to operate DVDFab Video Converter as NDS video converter for a success task. For more info about DVDFab Video Converter, please visit: http://www.dvdfab.cn/video-converter.htm