Best SBS 3D BD Creator
Why, sometimes, people still need SBS 3D BD Creator software, despite they got standalone Blu-ray 3D Player at home to play commercially released 3D Blu-ray movies? Well, this involves in the making backup process of their 3D Blu-rays which are always very expensive. With SBS 3D BD Creator software, they can burn the 3D Blu-rays onto even less expensive BD9 and BD5 discs, maybe this can count as a good reason.
There is a step-by-step guide on doing that:
How to Use SBS 3D Creator: Step 1 -> Download and install the latest DVDFab 9 onto your computer;
How to Use SBS 3D Creator: Step 2 -> Launch DVDFab 9, choose Full Disc mode at the Copy option window, then load the target 3D Blu-ray from your Blu-ray drive;
How to Use SBS 3D Creator: Step 3 -> Select "Convert to Blu-ray SBS 3D" at the "How to copy Blu-ray 3D" section, set the "Output" as BD25 1080p/i and the "Save to" as your Blu-ray writer as well, and then hit "Start" button to let go converting.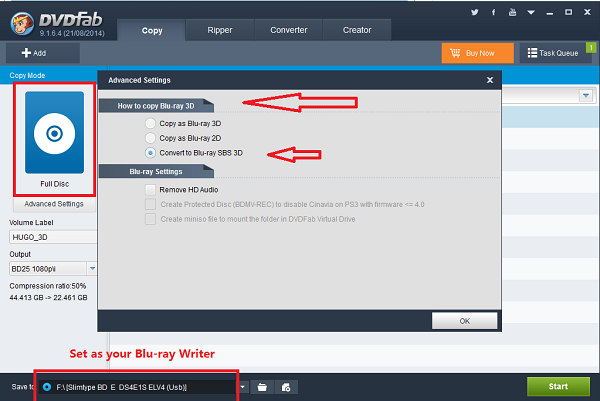 How to Use SBS 3D Creator: Step 4 -> Replace the original disc with a blank BD25 disc when it prompts out asking for a blank disc, and then continue burning.
Note: If you want to burn the converted SBS 3D onto BD9 or BD5 disc, you should choose Main Movie, or Customize mode.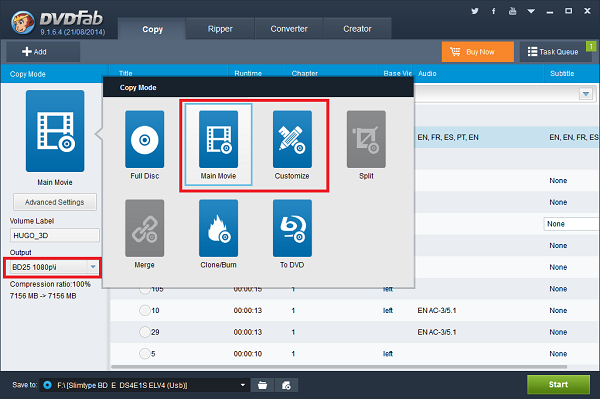 Software you need: The latest build of DVDFab 9
Product you need order: Blu-ray Copy
For more information, please refer to DVDFab Blu-ray Copy page.