SBS 3D Video Converter: Convert 2D Video to SBS 3D Video
Do you know that you can easily create numerous SBS 3D videos just out of normal 2D videos all by yourself? SBS 3D video can be watched on 3D TV with great 3D effect, and you can build up your own 3D reservoir and limitlessly extend your 3D experience. What you need is a right SBS 3D video converter.
The right SBS 3D video converter from DVDFab
DVDFab has the very SBS 3D video converter you need – DVDFab Video Converter and DVDFab 2D to 3D Converter.
2D to 3D Converter can convert normal 2D video to SBS 3D video in different formats like AVI, MP4, MKV, FLV, M2TS, and TS. But it doesn't work alone, Video Converter is a necessary partner, which converts video between various video/audio formats.
This SBS 3D video converter has many neat features. It allows you to choose video frame size between 50% and 100%; it lets you freely change visual depth and gain value for a wanted 3D effect; it makes you able to decide the 3D quality by selecting normal algorithm or advanced algorithm (high quality); it ensures you the freedom to crop and specify the active image when playback; it allows you to choose your favorite audio tracks, subtitles, profile, etc; and it even lets you freely edit all video and audio parameters.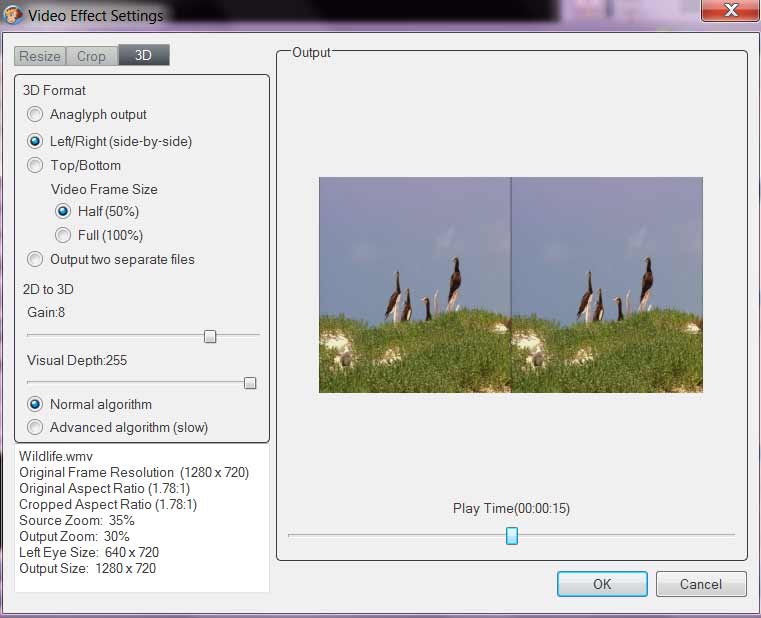 How to use the SBS 3D video converter?
In order to create SBS 3D video, we need to start up DVDFab Video Converter at first. Then choose one mode from "to AVI", "to MP4", "to MKV", "to FLV", "to M2TS", and "to TS". Next import in the source 2D video, then choose "2D to 3D" option to enable DVDFab 2D to 3D Converter. Rest steps are professional and flexibly customizing that you can do as you like. At last, just hit Start button on the main UI to start converting process, which will be finished quickly with super fast speed.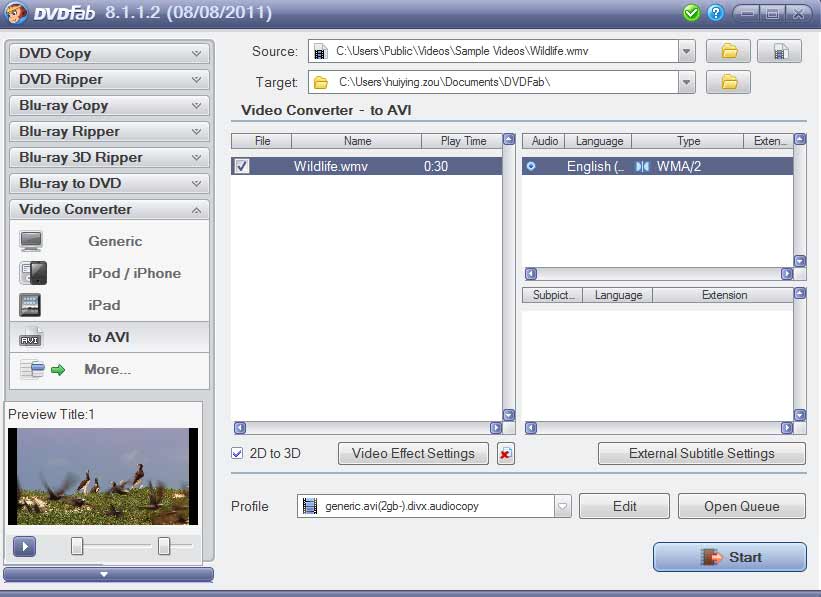 For more info about SBS 3D, please go to: http://www.dvdfab.cn/blu-ray-copy/sbs-3d.htm
For more info about SBS 3D video converter, please visit: http://www.dvdfab.cn/blu-ray-copy/sbs-3d.htm