Video Converter for PS3
DVDFab Video Converter is also a video converter for PS3 which can convert video to PS3 compatible MP4 for viewing. It can deal with almost any video from Internet, digital camcorders, capture cards, etc. It is flexible for users to freely customize and set up for the output video. And it is super fast in processing speed. Now let's head over to the operation detail.
Run Video Converter for PS3
Start up DVDFab, run Video Converter. Then choose "PS3" mode, and the video converter for PS3 is enabled. Now load in the source video, and specify a profile.
Customize Output Video for PS3
DVDFab Video Converter for PS3 lets you freely customize almost everything for the output. Click Edit button, and you can change all video/audio parameters like source aspect ratio, frame resolution, frame rate, bit rate, channel, volume, etc.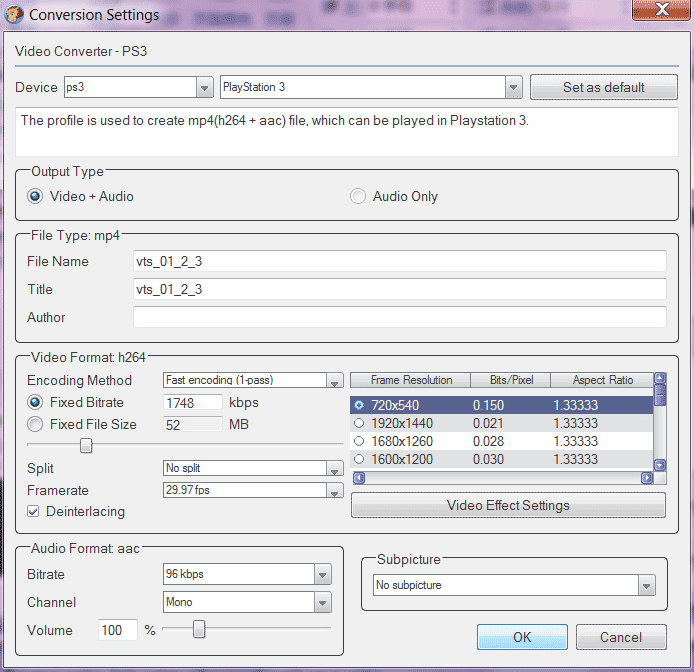 Click Video Effect Settings button, and you can choose the very region of the image for viewing when display in Crop page.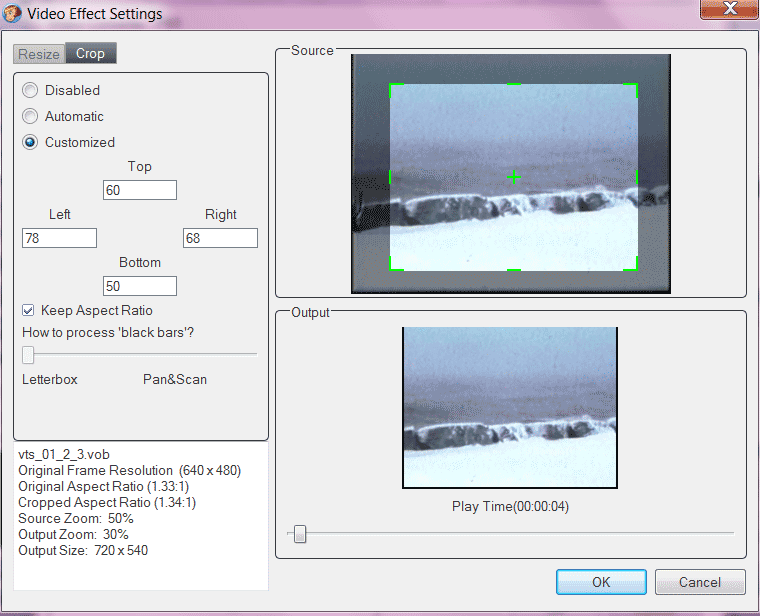 Start Video Conversion for PS3
When you're ready, click Start button to start video converter for PS3. You're able to view detailed progress info and preview the source video during the process. And you can also set auto shutdown to your PC when needed.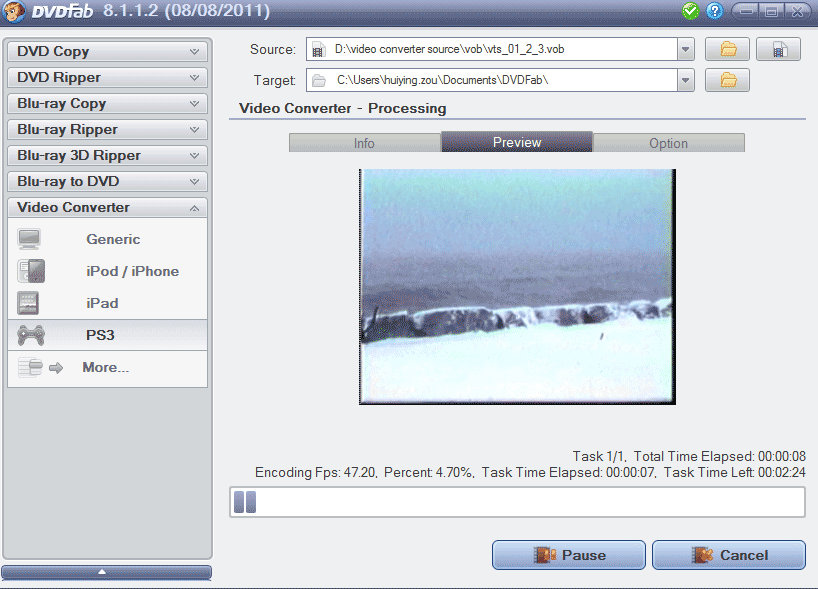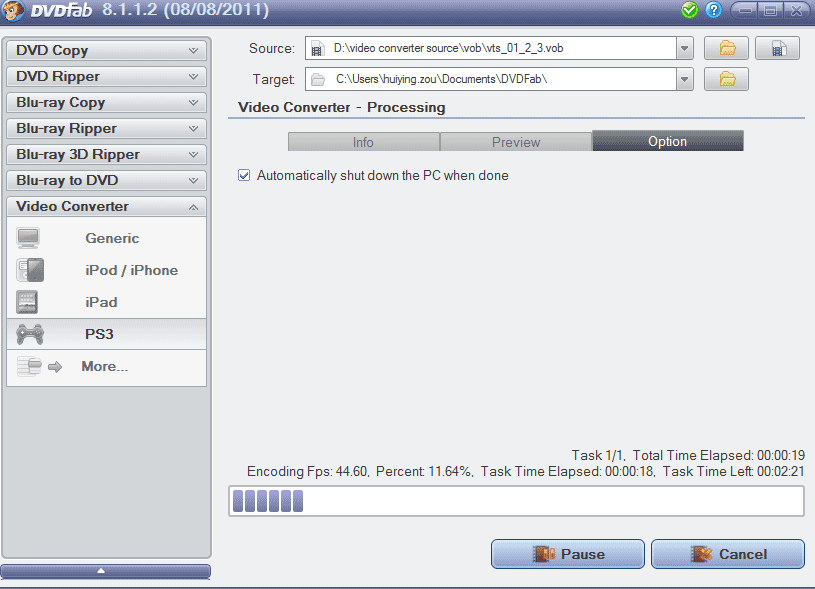 OK. That's all the operation you need to do about video converter for PS3. Soon you'll get what you want. For more info about DVDFab Video Converter, please go to: http://www.dvdfab.cn/video-converter.htm