WMV Video Converter
Windows Media Video (WMV) is a video compression format for several proprietary codecs developed by Microsoft. If you want to use a WMV video converter to convert video to WMV format compatible with ZUNE, Xbox 360, etc, DVDFab Video Converter is a very good choice, which performs excellently as WMV video converter. Next let's have a look.
WMV Video Converter>Run Video Converter ->"to WMV" mode
Start up DVDFab, run Video Converter. In the left pane, choose "to WMV" mode. Now the Video Converter is in fact a WMV video converter. Load in the source video you want to convert, and select a profile for the video.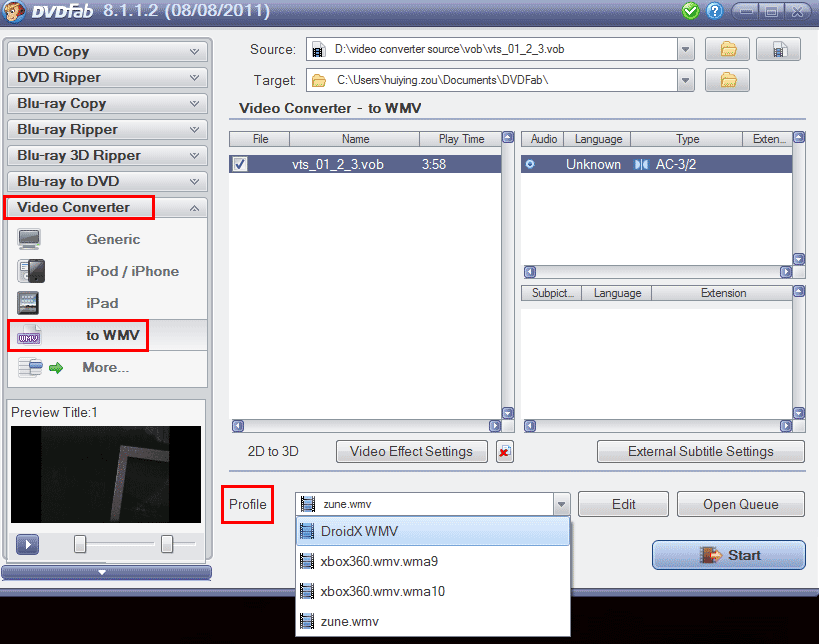 WMV Video Converter>Customize the output at your whim
You can customize nearly everything to get a perfect output in your mind. Click Edit button, and in the Conversion Settings window, you can change bit rate, frame rate, aspect ratio, frame resolution, etc. for the video and channel, volume, bit rate for audio.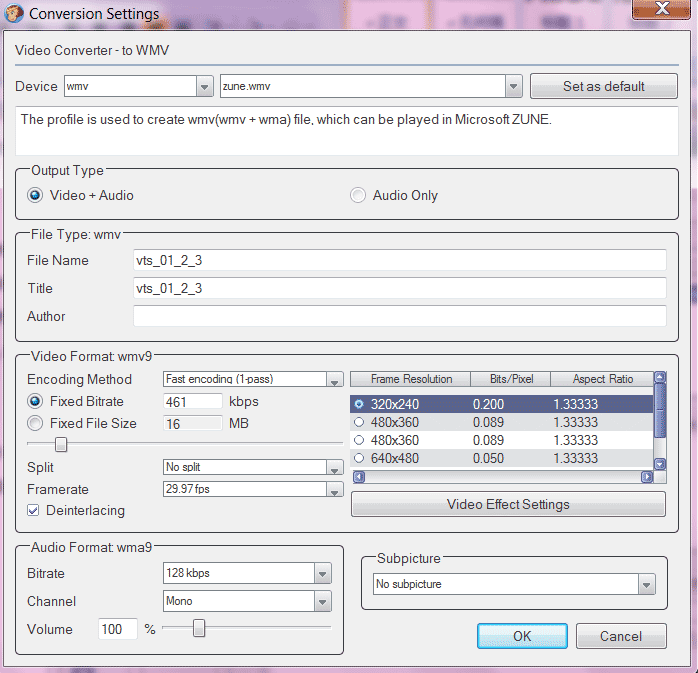 Click Video Effect Settings button to open Video Effect Settings window. In the Crop tab, you can freely customize the image region for display.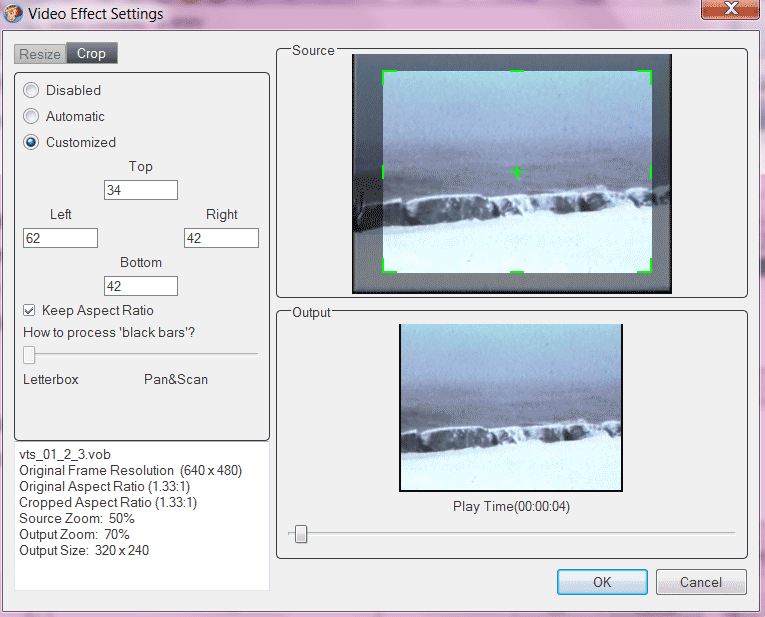 WMV Video Converter>Start conversion
Hit on Start button once everything is OK. You can monitor all detailed progress info, preview source video, and set auto shutdown to your PC. DVDFab has super fast processing speed. Soon, the conversion will be completed.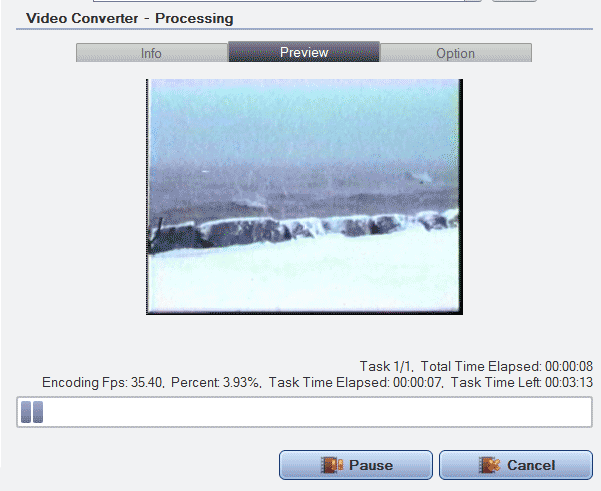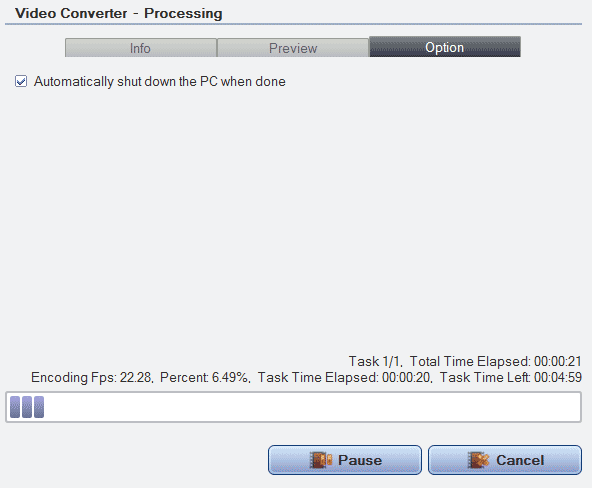 OK, that's a simple tutorial about how to use DVDFab WMV video converter. For more info about DVDFab Video Converter, please visit: http://www.dvdfab.cn/video-converter.htm