How to Cancel Disney Plus Subscription?
Summary: If you have problems with how to cancel Disney Plus Subscription, then you definitely need to read this article. It will show you exactly how to cancel Disney Plus in great detail.
StreamFab All-In-One
• Download streaming video in 1080p from Netflix, Disney+, HBO, Hulu & Amazon Prime
• Download 4K/8K videos from 1000+ sites including YouTube, Facebook, and more
• Batch download YouTube videos or playlists to MP3 in 320kbps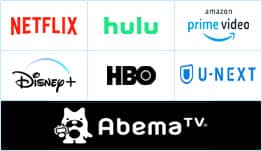 Disney Plus is one of the excellent options that has ever happened to movie streaming fans. But, canceling a streaming service can appear to be an easy task, but it is not actually an easy task that you can opt for. What we mean is that canceling Disney Plus subscription is not as easy as it may appear to be. If you are facing issues trying to find how to cancel Disney Plus subscription and get access to an enhanced experience, then you should definitely look into this article for an answer.
If you are a movie buff or love TV shows, you would have heard about Disney Plus. Disney Plus has been one of the excellent options for the world's leading streaming services. It has more than 50 million active subscribers. Ever since it was launched in 2019, it has become a great streaming service in its own right.
Despite being a new service that has joined the likes of Netflix, Hulu, Amazon Prime, and many other similar services, Disney Plus has been able to garner a huge name for itself. The service features both TV shows and movie content and provides you access to an enhanced and rewarding experience ever. The on-demand, ad-free streaming service created by The Walt Disney Company has been rated to be a great service for almost all your expectations. Compatibility with several services and platforms such as smart TVs, phones, laptops, tablets, and gaming consoles makes it one of the most rewarding options ever. You can get access to unlimited streaming and downloading content anywhere and anytime.
Disney Plus is indeed an exceptional service. That is exactly what makes it one of the perfect services for most of your requirements and expectations when it comes to the best possible entertainment content. Why would you want to cancel your subscription then?
There can be several reasons that can necessitate the need for opting for cancellation of your Disney Plus subscription. Maybe you are not happy with the content available on Disney Plus. Maybe you are no longer interested in the content available on Disney Plus for one or the other reason.
While Disney Plus is one of the excellent options for an excellent entertainment service ever. With more than 50 million subscribers, the service was launched in 2019. While you may be enjoying the content of your heart's content, there may be any reason you may be looking ahead to cancel your Disney Plus subscription.
We will check out the best options for finding how to cancel Disney subscriptions on several devices and other devices or platforms.
Method 1 - How to cancel Disney Plus on a Computer Browser?
Follow the steps here below to get access to the proper options to cancel Disney Plus subscription –
Launch any of your favorite browsers
Log in to the service using your username and password.
Pick your profile icon
Next, tap on Account
Check your subscription status
You should find that it indicates a value such as Disney Plus (monthly).
Click on the option Cancel Subscription.
You can now pick the option for reasons for canceling your subscription.
Confirm your cancellation by selecting the option Continue to Cancel.
Method 2 – Cancel Disney Plus subscription through iOS Settings
The steps involved in how to cancel your Disney Plus subscription can include
Open your iOS Settings app.
Tap on your profile name on the top.
Select the option for Subscriptions
Tap on the option Disney Plus
Select the option for Cancel Subscriptions
That does it. Your subscription will be instantly canceled.
Method 3 – Cancel Disney Plus subscription on Android device
The steps involved in how to cancel Disney Plus subscription can include
Go to your Google Play Store on your Android device
Tap the menu and then click on Subscriptions.
Pick the option for Disney Plus.
Tap on the option for Cancel Subscription
Now that we have learned enough about how to cancel Disney Plus subscription, here is an overview of how the Disney Plus unsubscribe works.
| | |
| --- | --- |
| Can you cancel Disney + subscription with | Yes or No |
| Official website | Yes |
| Phone | Yes |
| Email | No |
| In Person | No |
| Android App | Yes |
| iPhone or iOS devices | Yes |
| Letter | No |
Please note that if you obtained the Disney Plus subscription from other means such as bundled software options. Services and devices such as Roku, Apple, or Amazon devices provide you access to Disney Plus bundled services. You cannot cancel a subscription of such bundled services through Disney Plus.
You can, however, check which service you are on through the Disney Plus portal. Once you find the bundle that you are on, you may then understand how to cancel Disney Plus subscription on those devices or services. The Disney Plus unsubscribe option offered by the particular service can be used for your specific needs.
Downloading the content on Disney Plus can quite simple and easy to follow. However, the downloads do come with a few limitations which can be an annoyance. You can simply move to the show of video that you want to download and access the show's info. If the show you want to download is available for download, you will be able to find the download icon just beside the information of the show. Clicking on the download icon will let you download the show and access it offline.
However, the download options available on Disney Plus are not without limitations. You will need to connect to the internet at least once every 30 days to ensure that the downloads stay on your device. Moreover, once the show is not more available on Disney Plus, it will be removed from your download list.
That should be why you would need a third-party tool for downloading the Disney Plus content. DVDFab Disney Plus Downloader can prove to be a quite easy and better option for achieving better efficiency in downloading your content.
i Download for Win i Download for Mac
Some of the excellent options offered by DVDFab Disney Plus Downloader can include
Download the services in high quality – The DVDFab Disney Plus Downloader lets you download Disney movies and shows in 720p video quality and EAC3 5.1 audio track. The videos are downloaded in MP4 format which would be compatible with practically every device.
You can download all regional services of Disney Plus – The Disney Plus Downloader does provide you access to almost all regional websites of Disney Plus. You will get access to content across several regions that include U.S., DE, FR, JP, and others.
Pre-select your audio and subtitles – DVDFab Disney Plus Downloader lets you get access to an option to pick your favorite audio track and subtitle language as per your preferences. You can pre-select the audio language as per your system language.
Customizable Subtitles are yet another added advantage – The software lets you either download the subtitles as a separate SRT file or decide to embed the subtitles directly into the video.
A faster speed and batch mode for downloads – The downloader lets you download the videos in batch mode. This can be a great option to download multiple videos in one go. You can even opt for downloading all the episodes of one show. The faster download options can further be one of the prime factors that make it a reliable option ever.
Download the media server-friendly metadata – The Disney Plus downloader also lets you download several contents such as movie title, cast, season, episode title, and cover. This will be helpful in getting access to a better organization of your content. ​​​​​​​
Disney Plus subscription is indeed one of the excellent options for ensuring a greater deal of efficiency in terms of an enhanced experience. The fact that the service has been able to achieve a far higher degree of service quality within the span of two years clearly shows that it is what makes it one of the excellent services. However, if you are looking to cancel it for any reason, the procedure for cancellation can prove to be a tough task if you do not follow the proper process. The tips in terms of Disney Plus cancellation here should help you get access to more positive results.
In case you are interested in downloading the content from Disney Plus, DVDFab Disney Plus Downloader can prove to be a wiser option ever. The services offered by this downloader is what would be what would make it a great option. The high-quality download, an easy-to-use interface, and a few premium features are a few of the prime options for your needs.
Download for Win Download for Mac
1. How to cancel the Disney Plus bundle?
You will be able to get access to the options to cancel Disney Plus bundle by following the instructions on the Disney+ website. You can find the option under the Billing Details.
2. How can I Cancel my Disney Plus subscription?
You can move into the options for how to unsubscribe from Disney Plus by visiting the official website. You can simply move into the subscription detail of your account and then complete your cancellation request.