How to Download and Access Disney Plus on an Amazon Fire Stick
Summary: Are you a big fan of Disney Plus? Do you want to stream Disney Plus movies and shows on your Amazon Fire Stick? How can you do that? Read this article below, and you will find the answer.
StreamFab All-In-One
• Download streaming video in 1080p from Netflix, Disney+, HBO, Hulu & Amazon Prime
• Download 4K/8K videos from 1000+ sites including YouTube, Facebook, and more
• Batch download YouTube videos or playlists to MP3 in 320kbps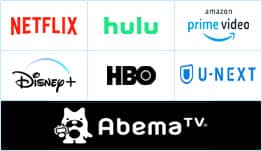 Disney Plus – ever since it has been launched, has become one of the excellent options for providing you access to a far more powerful efficiency in terms of an exciting experience. If you are wondering how to get access to Disney Plus on Amazon Fire Stick, there are several great options you would find impressive in how to get Disney Plus on Amazon Fire Stick.
Amazon Disney Plus app is what helps you access to a specific app designed for Amazon Fire TV and Amazon Firestick. The app is available directly from Amazon and that makes it an exceptional option by almost every count.
In fact, Disney Plus does offer a specially designed app for a lot of devices and platforms including Amazon Firestick. The service does offer you access to its services on several platforms that include Amazon Firestick, Roku, iOS, Android, Smart TV, Apple TV, PS4, and Xbox One. However, it should also be important to understand that Disney Plus is available only in certain regions alone and is not available in some of the countries across the world. You can get access to the streaming service, from Canada, Australia, New Zealand, Netherlands, Austria, UK, Ireland, France, Spain, Italy, Switzerland, India, and Puerto Rico as of now.
As with most other services, you will find that Disney Plus Amazon Fire stick app that works fine on your device as well.
In case you are trying to find and install Disney Plus on Amazon Firestick, it would be practical and ideal to opt for the right options to download Disney Plus on Firestick through this easy to follow option.
There are several methods you can use for installing Disney Plus Amazon Firestick app -
Disney Plus is available on Amazon App Store, and can easily be downloaded through the official app store. You can follow the simple steps here -
Step 1 – Launch your Amazon Firestick.
Turn on your Amazon Firestick, and go to Amazon Firestick Home. It is from here that you will need to install Disney Plus on your Firestick.
Step 2 – Search for Disney Plus
Locate the Search bar and enter Disney Plus in the search bar. Pick the option for Disney Plus from among the search results for the Disney Plus Amazon Fire stick app.
Step 3 – Download and install Disney Plus
Select Disney Plus from among the search results above. When you find it, click on it and then click on Get. Your download will start and should take a few minutes to complete the installation.
Step 4 – Launch Disney Plus and enjoy
Once you find Disney Plus installed on your system, click on Open to launch it. If you already have a Disney Plus account, sign in with your account. Or else, you will need to create an account. That does it. You can simply begin playing your favorite shows and enjoy them to your heart's content.
That should be one of the excellent options to get Disney Plus app on Amazon fire stick device.
This step would include making use of the APK for installing Disney Plus on your Amazon Firestick device. The steps and options would be extremely easy and safe to go with.
Follow the steps here below for achieving the best results –
Open Firestick settings on your Firestick home screen
Go to the My Fire TV or My Device option
Click on Developer Options and pick the option for Apps from Unknown Sources
Turn this option ON
Search for Downloader and download the app on your Firestick
Once the Downloader app is downloaded and installed, use the browser within the service to download the APK for Disney Plus. You can source your APK file from any reliable APK hosting service.
Once the APK is downloaded, click on it to install it. That does it and you get Amazon Fire stick Disney Plus app on your device.
Please note that the APK method may not be reliable and it may be advisable not to opt for it unless you do not have any other option available for you to install Disney+ Amazon Fire app.

Now that you have installed Disney Plus on Amazon Firestick, you can enjoy a world of exciting content. You can go with a host of content on the service, you will find access to a huge number of content across several genres.
Some of the practical content available on the service would include
Mandalorian
WandaVision
The Clone Wars
One Day at Disney
Timmy Failure: Mistakes were Made
High School Musical
Monsters at Work
Some of the best movies you would find interesting if you are a movie buff can include
Mary Poppins
Star Wars: The Last Jedi
Thor Ragnarok
Lady and the Tramp
Iron Man: All Parts
Avengers
Guardians of the Galaxy: All Parts
Togo
Bambi
Lilo & Stitch
Disney+ Amazon Fire stick app can offer you much more than just that. It should be an entertainment powerhouse.

Disney Plus does let you download a wide range of content and offers you access to an option to download the content although with a few limitations.
You can simply move to the show or content that you want to download and check for the download icon beside the show and its info. Clicking on the icon will let you download the content without any hassles. You can get access to the content you downloaded from the Downloads section.
But, the limitations on the downloads on Disney Plus are what would make it practical to opt for a third-party download option for Disney Plus. DVDFab Disney Plus Downloader can be one of the excellent options you would find rather effective and efficient in improving your experience.
The service does provide you access to an enhanced experience with the download compatibility with 720p quality and EAC3 5.1 audio. Some of the advantages and benefits provided by the software can include –
Support for all Disney Plus regions – The downloader supports all Disney Plus regions and thus offers you a complete access to any content. You can download the content from U.S., DE, FR, JP, and others.
Support for a high-end video quality – The service does let you download Disney movies and shows in 720p and EAC3 5.1 audio track for achieving a far higher degree of performance. You can be assured of the same video quality on your downloads as in the case of the streaming content.
Pre-select audio and subtitles – Before you can download the content, you can choose the appropriate audio tracks and subtitle languages.
Handle the subtitles as per your preferences – You can download the subtitles along with the videos in an SRT format. You can even opt for embedding the subtitles into the video.
Video downloads in batch mode – You can download multiple TV shows or even the episodes in one go. The batch download functionality can help you download all the episodes of a season.
Options for media friendly metadata information – You can get access to the media friendly metadata information that further enhances and improves the download options for your requirements. You can download the additional content in the form of the movie title, cast, season, episode title, and cover.
Disney Plus has been known to offer you access to a far more advanced functionality and a huge content. The options available on the service can further make it all the more powerful. The ease of use and the best content library can be what should further make it one of the excellent options. The best part is that Disney Plus is also available on several platforms and Amazon Firestick is one of them. Finding the Disney Plus on Amazon Fire stick is quite simple and easy to go with.
In case you are checking out the download options for Disney Plus and looking to get access to a far more advanced options for your requirements, DVDFab Disney Plus Downloader should be what would make it a great option in almost every extent. The simple interface, and easy to use functionality, and a high-end download feature are a few features that should ideally make it one of the high-end Disney Plus downloaders ever.
Why can't I get Disney Plus on my Firestick?
If you are not getting Disney Plus on Firestick, it would be quite practical to clear cache and app data on your Firestick device. Restart your Firestick device and check if Disney Plus works for you.
How Much Does Disney Plus Cost On Fire Stick?
Disney Plus is free to download on your Amazon device. However, the subscription charges would be around $ 6.99 per month and $ 69.99 per year.
What to Do If Disney Plus Is Not Working On Your Firestick?
The slow internet connection can be one of the major concerns with respect to downloading Disney Plus. You can check out if you can disconnect the other connections or devices and find if Disney Plus works fine for you.
What devices can I watch Disney+ on?
You can get Disney Plus on several devices such as Amazon Fire TV and Fire tablets, Amazon smart TVs, Android smartphones and tablets, Android TV, Apple TV, Apple AirPlay, Desktop web browsers (Edge, Chrome, Firefox, Safari, Internet Explorer) and Google Chromebooks.