Disney Plus Xbox One App | How to Watch Disney Plus on Xbox One
Summary: Are you looking for the Disney Plus Xbox One App to live stream Disney Plus on Xbox one? Check this article out to see how to do that in great details.
StreamFab All-In-One
• Download streaming video in 1080p from Netflix, Disney+, HBO, Hulu & Amazon Prime
• Download 4K/8K videos from 1000+ sites including YouTube, Facebook, and more
• Batch download YouTube videos or playlists to MP3 in 320kbps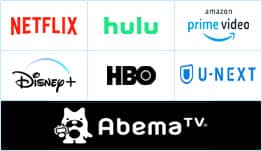 Disney Plus is one of the popular streaming services at present and is available for download on Xbox One. Apart from offering animated classics, movies, and TV shows, the service features original TV shows, such as The Mandalorian. In case you use Xbox One to stream, chances are you must have already downloaded apps like Netflix. You will have to download Disney Plus Xbox One app in the same manner.
Want to know the details? This article is going to tell you everything you need to know about Disney Plus Xbox One app.
You can easily get Disney+ on Xbox. Just follow the simple steps given below.
From the home screen of Xbox One, just right back trigger on the controller for scrolling over to 'Store'.
You also have the option to launch the store. For this, you just have to press the 'Home' button present on the controller. Choose 'Store' from the pop-up menu, which opens up. It will appear like the Microsoft logo on a shopping bag.
Now, you have to scroll down till you come across the 'Search' tab. Choose it, just by pressing the 'A' button on the Xbox controller.
Type 'Disney Plus' for Disney Plus on Xbox. The search feature is going to generate a result showing the Disney Plus app. When it appears, just scroll down and choose the Disney Plus app with the help of the 'A' button present on the controller.
It will open the details app of the page. In case the app Disney Plus Xbox app is already installed on your console, the page is going to show you the option for launching the app. Or else, just scroll and choose the green color, 'Get' button for installing the app. As the app is free to download, you are not going to be prompted to make a payment.
Once you have installed Disney Plus Xbox One app, you can access it from the tab on the home screen 'My Games & Apps'. Choose the tab and then select 'See all'. This will show the complete list of the apps you have installed, including Disney Plus.
Open Disney Plus Xbox and log into your account to start watching.
In order to stream Disney Plus on Xbox, you have to get a valid subscription. Be that as it may, you can subscribe to the Disney Plus Xbox One app plan for $79.99 per year or $7.99 per month.
Nevertheless, you have another option. In case you would like to combine Disney Plus, ESPN, and Hulu, you can just subscribe to a bundle.
After you subscribe to Disney Plus, just use the same credentials for logging into the Disney Plus app on Xbox and start to stream.
There were more than 7500 TV episodes and 500 films at the time of its debut. New titles have been added after that. So, there are ample things to watch on Disney Plus on Xbox.
Here are some of the best TV shows and movies you can watch on Disney Plus Xbox One app.
The Falcon and the Winter Soldier
The Marvel Cinematic Universe has brought TV shows to its latest phase. The Falcon and the Winter Soldier happens 6 months after the events of the epic, Avengers: Endgame. It focuses on two characters that are being haunted by the loss of Captain America. However, they are given very little time to reflect prior to a new terrorist group emerging. Bucky Barnes and Falcon are a glum duo but the action in the series has a punishing and mortal grit. This is surely going to impress Captain America.
Soul
This animated movie might have been released as a freebie for Christmas on Disney+ service, but Soul is not just Pixar doing something straight-to-DVD quality. Pete Docter's Soul is a follow-up in various ways to the last film, Inside Out.
Here, the primary focus is not the emotions of a human being but the whole nature of human existence. Joe Gardner, a wannabe jazz musician and music teacher, gets a big break in his life. But then he tumbles to death. As runs from the afterlife, he just ends up in 'Great Before'. This is where the souls of humans secure their personality traits prior to being born. This is an incredibly created film.
The Simpsons
The first 10 seasons of The Simpsons are just the best. However, with 30 seasons of the animated sitcom, you can choose any episode and start watching. There are 661 of them, including the one where Bart gets an elephant. You can just lock yourself up for the week and watch the best episodes of Simpsons.
Flora & Ulysses
Based on Kate DiCamillo's novel, the movie is about an instance where special powers are given to a squirrel, which gets sucked inside a vacuum cleaner. However, the animals create more trouble than saving lives. The relationship between a comic geek and a chatty new friend is fun and sweet, especially as her parents are in a period of separation. The film has been praised as one with a great comical lineup.
Avatar
You might already be excited with the incoming slew of sequels of the Avatar movie by James Cameron. But if you watch the original, you are just going to be reminded why the movie became such a big deal.
Pandora is such a dazzling world, it is dayglo fauna and flora that was cooked up by the imagination of Cameron for several years before being transformed into a movie, is ethereal. The visuals are incredible and the director combines an A-movie sense of scope. All these have been delivered with amazing emotional security and action sequences.
Big Shot
John Stamos has introduced this great sports drama as a disgraced coach of N.C.A.A who takes gigs while facilitating a high school team of girls after a chair-throwing incident? The series adheres to the Mighty Ducks and Bad News Bears formula as it features an irascible hero who pokes his nose with stuffy grown-ups. Also, it shows that the ragtag team is not accustomed to discipline. The chemistry between the characters is amazing.
Marry Poppins Returns
Sure, this did not actually set the box office alight. However, revisiting the show has been done with great affection. Emily Brunt plays the role of the striking and stern Mary Poppins. The show is perked up by Lin-Manuel Miranda. Nevertheless, the real joy lies in the songs. They are new and original.
Onward
This is a movie that came out when the entire world went into lockdown due to the pandemic. So, many people did not get to see it in the cinema. However, the movie is a total blast. It is joyous and funny but also quite emotional. So, make sure that you have tissues around. This is the thing that just Pixar is capable of mustering this. It is partly a fantasy quest and partly bromance. The adventurous movie is sure to bring tears and laughter for all ages.
The World According to Jeff Goldblum
This is the first original production by Disney+ with National Geographic. The 12 episode is an odyssey where Goldblum travels to the United States learning about various things. In this, the focus is when the goes into various episodes with little knowledge about the week's subject.
Jeff has said that it is not like he has to do some research and homework. It is nothing like that. Jeff learns about ice-cream, coffee, bikes, and video games have been included in the first season.
Mulan
Mulan launched for the first time with 'Premier Access' on Disney Plus at an extra cost. But it has now joined the main catalog. It is a live-action remake, which has taken a different approach to the animated movie. Niki Caro, the director ditches the songs for an action-packed war epic that features Liu Yifei as a warrior who takes on the disguise of a man to save her from being drafted into a battle.
No, you cannot stream Disney Plus on Xbox 360. The service is only available for streaming on Xbox One.
This is understandable, taking into account it had been replaced by the Xbox console in 2013. There might be a further announcement when the streaming service is established across the world. However, it is highly unlikely.
Do you want to download Disney+ videos to watch offline on any device? You have two options to download Disney+ videos to watch without an internet connection. One is to use the Disney+ app and the other is to use a dedicated Disney Plus downloader software.
To download videos from Disney+ using the official Disney+ app on your mobile device, here are the steps you need to follow.
Create your Disney Plus account or sign in to the existing one.
Choose the title that you would want to download and watch offline.
In case it is a single movie, just tap on the download icon. For TV shows, you will have to tap on the icon just beside Season for downloading the entire season. In case you just want to download one episode, tap on the icon that is on the right of the episode name.
When you are done downloading, just enjoy the joy offline anytime anywhere.
Do keep in mind, although you can watch the downloaded videos anytime anywhere, you can only watch them inside the Disney+ app on the device you downloaded onto, you cannot transfer the downloaded videos to other devices, nor to computers. If you do want to do that, then you will need to choose the other option — a dedicated Disney Plus downloader software. In that case, move to the next chapter.
StreamFab Disney Plus Downloader is a streaming video downloader software designed for the paid Disney+ subscribers to download Disney+ videos you've paid for to watch freely offline without any limitations and strings.
With this Disney+ downloader at hand, you are able to:
Download Disney+ videos as 720p MP4 videos
Keep the downloaded videos as long as you like
Watch without having to finish watching within 48 hours
Play the downloaded MP4 videos to any device
Download high-quality audios of your preferred language
Download subtitles of your preferred language
Download video metadata information and posters
Batch-download multiple Disney+ videos at once
With so many perks, it is highly recommended you go with this 3rd-party Disney Plus downloader software, instead of using the Disney+ app to download, which comes with too many annoying restrictions and limitations.
Here below are the detailed steps of using this downloader to download Disney+ videos hassle free:
Step 1: Download and install StreamFab Disney Plus Downloader
i Download for Win i Download for Mac
Step 2: Launch the downloader, choose the Streaming Services from the left panel
Step 3: Click the Disney+ card to enter the website, and login to your account.
Step 4: Click the Download Now button on the popup window that will come up shortly after you play the video you want to download.
That is it! Pretty straightforward and rookie-friendly. No learning curve is demanded.
Fans of Xbox and Disney Plus had been waiting for the service to be available on Xbox. So, they can now easily download Disney Plus Xbox One app and start playing their favorite shows whenever they want. But make sure you subscribe to the platform first.
As regards to how to download Disney+ videos to watch offline, depending on your personal preference, you can use the Disney+ app to download and watch within the app itself, or if you want to watch your favorite Disney+ classics on any device at home, then you shall definitely stick to the 3rd-party Disney+ downloader software mentioned above.
i Download for Win i Download for Mac
Other Articles You May Like:
How to Watch Amazon Prime on Apple TV
How to Download Streaming Videos & Why
[Solved] How to Watch YouTube TV Everywhere
How to Use Netflix | Everything You May Want to Know
The Best Streaming Downloader to Download HBO Shows
Download Hulu Shows for Offline Viewing? — Here's Why & How!
[Solved] How to Watch ESPN without Cable 2021 [Multiple Solutions]
Paramount Plus Download, Price, Availability: Everything You Care About
Disney Plus Free Trial: There's One But It May Take You Some Effort to Get It
Watch Apple TV | On Apple Devices, Non-Apple Devices, Browsers and Offline