Verizon Disney Plus Offer: How to Get Disney Plus Free with Verizon
Summary: If you are a Verizon user wondering how to get Disney+, you need to check this article out as we've explained everything about the Verizon Disney Plus offers you can choose from.
StreamFab All-In-One
• Download streaming video in 1080p from Netflix, Disney+, HBO, Hulu & Amazon Prime
• Download 4K/8K videos from 1000+ sites including YouTube, Facebook, and more
• Batch download YouTube videos or playlists to MP3 in 320kbps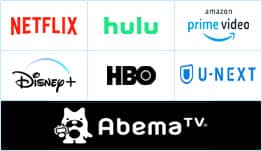 Disney Plus streaming network, launched in November 2019, is fast becoming the most favorited streaming service of Americans. The platform can be accessed on various devices and systems, and can also be accessed free of charge (for up to 12 months or free forever) with Verizon Unlimited plans.
When Disney Plus launched in 2019, Verizon was offering free 12-month access to stream the network for free on almost all Verizon plans. However, in November 2020, exactly one year after Disney Plus launched, Verizon stopped the offer - but it provided other ways to enjoy free Disney Plus streaming; this time, you need to be on selected plans.
Even if you were lucky to get the 1-year free access to stream Disney Plus with your Verizon plan, you're also eligible to get the Verizon Disney Plus offer that allows you to stream Disney Plus free forever (as long as you're on one of the select plans). According to a news report from Verizon, "Existing customers currently receiving 12 months access to Disney Plus on us can move to our new Play More and Get More Unlimited plans with The Disney Bundle included, or for $6 per month they can stay in their current plan and add both ESPN Plus and Hulu to complete The Disney Bundle."
Actually, to get Disney Plus streaming free for what may look like forever, you need to be on Verizon's most expensive plans. The other plan that also grants you free access to Disney Plus streaming is limited; you'll be getting the free streaming access for just six months, after which you'd have to pay an additional fee if you want to keep enjoying the bundle. The bundle includes free access to ESPN and Hulu streaming networks.
The service is for eligible customers - customers who are on select plans. So, who is eligible:
Customers on Verizon's Unlimited plans (specifically, Play More and Get More plans).
Customers on Verizon Fios Internet plans (new customers only); these set pf people can enjoy up to one-year free access to stream Disney Plus without limitation.
When you get the Disney Bundle, it provides you with unlimited access to stream the latest movies, titles, originals, sports, and intriguing shows from Disney+, Hulu (ad-supported), and ESPN+.
If you're eligible, you will need to activate your account following the instructions from Verizon.
More so, existing subscribers, who already have an active Disney Bundle or a subscription to Hulu, Disney+, or ESPN+, can learn how to activate their subscription through Verizon.
Things to note:
Verizon Business and prepaid accounts aren't eligible for the Disney+ bundle promotion.
Verizon has stopped The Disney+ offer with Verizon 5G Home Internet.
If you had redeemed a Verizon Disney+ 12 months on us or Disney+ 6 months on us promotion, you are not eligible for Verizon Disney+ promotion on that account.
If you subscribed to Verizon Get More Unlimited and/or Play More Unlimited on or after 8/20/20, you're eligible for The Disney Bundle at no additional cost. However, if you got the plan(s) before 8/20/20, you will have to switch to a plan version in My Verizon.
Once you activate the Verizon Disney bundle, you can enjoy streaming Disney Plus on any device. You only need to make sure that the email you used in creating your Disney Plus account is the same as the one you used for creating your Verizon account.
If you use different emails, you won't get the plan to work on your device. Well, if you created your Disney Plus account with a different email, you will need to create a new one using the same email on your Verizon account. Once the emails correspond, you can stream Disney Plus on any device with your Unlimited Verizon plan.
Okay, so, you already have a running Disney Plus subscription when you got the Verizon Disney+ bundle? That's not a problem; if your email on both networks, Verizon and Disney Plus, is the same, upon activation of the Disney Plus Bundle, your initial subscription to Disney Plus will be suspended and the Verizon plan would take over. Until Verizon is done with the promotion, and if you don't leave the Unlimited plan, your previous Disney Plus subscription will remain paused - only to be resumed at the expiration of the Verizon promo or when you leave the Unlimited plan that granted you the access.
On the other hand, if you were on Disney Plus free trial when you got the Verizon bundle, you won't be billed at the end of the free trial, instead, the Verizon Disney+ on U.S. promotion will cover you up.
At the end of the promotion, Disney+ will be available as a paid plan to be added to your Verizon plan. It would be available at $7.99/month. You can cancel your subscriptions at any time you wish. The option is available in your account panel on Verizon and Disney Plus.
Okay, now that your account is activated and you're set to stream Disney Plus for free, what devices can you use?
Disney Plus is available on smartphones (iPhones and Android devices), tablets, iPads, laptops, MacBooks, TVs, and even PlayStation consoles (PS4 and PS5). So, if you have any of these devices, you can stream Disney Plus with your active subscription.
For TVs, you need a hardware streaming device like Roku, Fire Stick, or Chromecast. However, if your TV is a smart TV from select manufacturers, you can get the Disney Plus app from the app store or channel store offered by your TV maker. For example, Vizio smart TV users can get Disney Plus from SmartCast.
On PlayStation consoles and other devices, you don't need external hardware; simply enter your device's app store and search for Disney Plus, install the app and sign in with your credentials to start streaming immediately.
There are lots of things to watch on Disney Plus, and you can also enjoy originals from Walt Disney, Marvel, and other top filmmakers. Depending on the device you use, you should be able to stream Disney Plus in 720p, 1080p, or even 4K.
Apparently, one day, while streaming on the platform, you'd come across a particular movie that you love so much and would want to have it saved on your PC or mobile device so that you can watch it anywhere and at any time without limitations. When such needs occur, of course, what it means is to download Disney+ videos and movies to your local storage. Now, the question is, how do you download Disney Plus movies?
Virtually all streaming networks have a feature that allows you to "Download" some movies you would find on their platforms. However, this download only implies making a movie or show available offline. Thus, you can watch the movie (on the platform) even when you're not connected to the internet. But, the limitation here is that you cannot share these videos that you save offline, and they do "expire" after a certain number of days or months.
In contrast, making a streaming video to be entirely available offline requires streaming video downloader software. The DVDFab Downloader is top-of-the-class software that lets you download movies from any streaming platform.
i Download for Win i Download for Mac
There may be many software apps for downloading Disney Plus movies, but the DVDFab Disney Plus Downloader is the best. It is built with a hardware engine that guarantees faster speed and a smooth downloading experience. This software features an intuitive interface and it can download multiple Disney Plus movies at a go.
Download Disney's regional-based contents: U.S., DE, FR, JP, and others.
Saves Disney Plus movies as MP4 videos for playback on various devices
Pre-select audio and subtitles per the UI language
Save subtitles as SRT files or remux into video
Download videos in Batch Mode and a fast speed
Download media server-friendly Metadata Info
Available for macOS and Windows OS
i Download for Win i Download for Mac
To get started, you need to download and install DVDFab Downloader on your computer system (Windows or macOS). Then follow the steps below.
Step 1: Launch the program and click on "Streaming Services" on the left tag.
Step 2: Select Disney+ from the cards of supported premium streaming services. Sign in to your account and search for the movie you want to download.
Step 3: Once the video starts playing, there will be a popup coming up, with tow buttons on it, click the Download Now button to start downloading it immediately.
How to get free Disney plus with Verizon? Long words short, you just need to choose the right data plan from the Verizon Disney Plus offers, then you can get Verizon Disney plus free for a year.
As for downloading Disney+ videos offline, using DVDFab Disney Plus Downloader is one of the surest ways to make your Disney Plus movies available completely offline. The app is easy to use runs on both macOS and Windows OS computers.
Other Articles You May Like:
How to Watch Amazon Prime on Apple TV
How to Download Streaming Videos & Why
[Solved] How to Watch YouTube TV Everywhere
How to Use Netflix | Everything You May Want to Know
The Best Streaming Downloader to Download HBO Shows
Download Hulu Shows for Offline Viewing? — Here's Why & How!
[Solved] How to Watch ESPN without Cable 2021 [Multiple Solutions]
Paramount Plus Download, Price, Availability: Everything You Care About
Disney Plus Free Trial: There's One But It May Take You Some Effort to Get It
Watch Apple TV | On Apple Devices, Non-Apple Devices, Browsers and Offline