Different Ways to Cancel ESPN Plus Subscription
Summary: How to cancel ESPN Plus subscription? Well, it depends on what device you use, the methods to cancel ESPN Plus might be a little bit different. So check out this article to see how to cancel ESPN+ membership fast and easily.
StreamFab All-In-One
• Download streaming video in 1080p from Netflix, Disney+, HBO, Hulu & Amazon Prime
• Download 4K/8K videos from 1000+ sites including YouTube, Facebook, and more
• Batch download YouTube videos or playlists to MP3 in 320kbps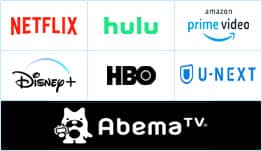 EPSN+ is an incredible way for sports lovers to enjoy the games they like without using satellite services or cable. However, if you have to cancel your services, and don't know how this guide of different ways to cancel ESPN Plus will help you out. Removing it is not difficult. It only takes a few steps. So, if you want to know how to cancel ESPN plus subscription, keep reading.
ESPN+ is a streaming service by ESPN, the sports network. Initially, when it was launched in 2018, it was home to ancillary content that did not fit on the primary network. However, it has managed to carve out its own niche in the field of sports and comes with some unique offerings.
ESPN+ is a tad different from other streaming services, such as Amazon Prime Video or Netflix. This is because it offers live, as well as recorded content. Users can stream it from different devices using the ESPN website or app.
But you should not treat ESPN+ to be a replacement of other EPSN subscriptions or channels. Instead, the service intends to complement them with access to stats, VOD, analysis, highlights, and more.
Even though not all sports are featured completely on the service, it is an incredible place for UFC and soccer fans.
Just like the other streaming services, you just have to boot up the ESPN app on any of your preferred devices and then select the content you would like to watch. In case you are tuning in to live broadcast, you will get the option to start streaming from the beginning of the broadcast, too.
ESPN app and website interfaces make it easier to look for something to watch. The first row contains the live matches and the subsequent rows contain the top picks and other content. Use the menu to break things down or access analytics or stats.
By itself, ESPN Plus will cost about $5.99 per month and $59.99 annually. You will also find Disney Plus bundle that will include ESPN+ and Hulu at a price of $13.99. There is also the option to get a digital gift card for the service.
If you aren't satisfied with it, you can follow the EPSN Plus cancelation procedure.
ESPN Plus has got some advantages during the sports season. It has amazing extras, too. So, you have availed of the subscription to enjoy the written articles, extra content, and watch Michael Jordan Play. However, not all relationships last forever.
At times, users want to cancel the subscription because it is out of budget. ESPN Plus is easy to subscribe to and also easy to cancel. This is how things should be. It is an excellent platform if you have to watch one game after the other when you don't have satellite or cable TV. But what if you have only subscribed for the college basketball season and want to cancel the subscription until next fall? Or what is the subscription if it costs too much?
You can get a Disney-based bundle at a more cost-effective price.
So, in this article, you will get to take a look at how to cancel ESPN+ in different ways.
If you wish to opt for ESPN Plus cancel subscription by phone, in an old-fashioned way, you can call ESPN customer support at 1(800) 727-1800. However, before you go for the cancellation, you should know that ESPN refunds the subscription money, neither fully nor partially.
If you are wondering how to cancel ESPN+ from the official website, you will have to follow a few simple steps. You can do it anytime using your computer.
Go to https://secure.web.plus.ESPN.com/billing/subscription from your preferred web browser.
Tap or click on 'Log In'.
Next, you have to tap or click on 'Manage'.
Tap or click on 'Cancel Subscription.
When prompted, confirm the cancellation.
The process to cancel ESPN Plus is easy and only takes a few minutes.
Often users don't want to go through the hassle of canceling their subscription manually. Also, they don't prefer talking to a representative over the phone. If you are one such person, you can contact them through email.
Write an email showing that you want to cancel ESPN+.
Make sure that you add all the necessary details, such as the name, number, and address.
Ask the authorities of EPSN Plus to respond to you with an email that confirms the cancellation.
Send the Cancel ESPN+ mail to support@ESPNplus.com.
Usually, they respond to you within 24 hours. So, you can expect your service to be canceled within 2-3 business days.
In case you have signed up to ESPN Plus from another provider, such as Roku, you might be fretting over how to cancel ESPN Plus. The steps that you have to follow are a little different than the regular cancellation process.
Thankfully, ESPN has provided a guide to cancel ESPN Plus with Roku. Here are the instructions you have to follow.
On your desktop or smartphone's browser type the address roku.com.
Log into your account.
Now, tap or click on 'Manage your subscriptions'.
When you see the 'My Subscription' page, you will find all subscriptions billed by Roku, along with the renewal date and the terms.
Select the ESPN plus subscription and then choose 'Unsubscribe' for canceling the subscription.
When prompted, just confirm the cancelation process.
Some people opt for ESPN through Amazon accounts on FireOS devices, such as Firestick. In that case, you will have to follow this method to cancel the subscription.
Open the browser of your choice and visit amazon.com/appstoresubscriptions.
Now, enter the login credentials of your Amazon account to sign in.
Next, click on the Action button placed next to ESPN + subscriptions.
Click on 'Cancel Your Subscription' and then confirm it.
What is the point of sports content if you are unable to watch it on the go? What's great is there are much ESPN+ offline content to check without the internet connection. In case you are wondering how to download ESPN+ videos, games and shows for offline viewing, just continue reading.
But before that, you need to know what offline content is. It is a title that you can download from a streaming service to a device, like the mobile. Once the show, the game, or the movie has been downloaded, watch it whenever you like without connecting to the internet. Offline viewing is best to entertain yourself on long flights and journeys without stable Wi-Fi.
To start with the ESPN + offline viewing, you have to download the ESPN app on your Android or iOS device. Even though the app doesn't work with another device, just phones can watch offline content.
The app will let you stream the ESPN network with a TV provider login. However, for accessing the additional offerings from ESPN+, you need to sign up for the subscription plan. After you have signed up and logged in, you just have to fulfill one final step.
Now, follow these steps to download content before ESPN plus cancellation.
Download the ESPN app from either Google Play Store or App Store for Android and iOS devices, respectively.
Open the app and then go over to the 'Settings' icon present in the top-right. Now, tap on Log into ESPN Account for signing into ESPN+.
Go over to the home screen and click on the ESPN Plus logo present at the bottom. This will direct you to the streaming device.
You will find live matches and games that are available for watching. Beneath this, you will notice a combination of popular on-demand picks recently broadcast episodes and upcoming events. You can also use the search bar to find out what you are looking for.
In case the title is available for download, you will find an icon on the right-hand side. Tap on it to start the download process. You can also use the download button at the app's top-left corner. Press it to check the content you can download to view offline.
When you are done downloading the content, you will find it in the ESPN+ library.
ESPN + doesn't put any restrictions on how many videos you can download when it comes to viewing content offline. So, you can download as many titles as you like before you cancel ESPN subscription, at least for now.
However, there are other limitations regarding how long you can keep the downloaded games, and you cannot transfer the downloaded ESPN+ videos to other devices other than the very device you downloaded onto.
If you do want to watch the downloaded the videos on other devices, or you are planning to keep your favorite sports videos forever, you need to download videos from ESPN with a 3rd-party ESPN Plus downloader software.
DVDFab ESPN Plus Downloader is a streaming video downloader dedicated to the ESPN+ streaming service that allows users to download videos from ESPN+ and save them on the local HDDs as high-quality MP4 videos in 720p. With its help, you are able to keep the downloaded ESPN+ games and shows for your lifetime as they will never expire, and you can transfer your downloaded contents to any device you have to watch thanks to the universally compatible MP4 format.
Key features of DVDFab ESPN Plus Downloader
Download sports games and shows from both ESPN+ and ESPN Player
Download ESPN+ videos as 720p MP4 videos accompanied with AAC 2.0 audios
Save the downloaded sports games as 60 fps videos
Download video metadata information, subtitles and even closed captions
Download videos in batch-mode to save your valuable time
Now refer to the steps below to download ESPN videos with this wonderful downloader:
Step 1: Launch DVDFab Downloader after installation, then opt for the Streaming Services tab from the left panel.
Step 2: Click the ESPN+ or ESPN Player tile depending on which ESPN portal you want to download videos from.
Step 3: Sign into your account, find and play the videos you want to download.
Step 4: As the video starts to play, a prompt window shall show up, click the Download Now button on that window to download the video being played.
Extra tips: This ESPN+ downloader software also lets you put multiple ESPN+ games to the download task for hold, instead of downloading them immediately. You can manually initiate the download from the task queue at any later time.
That does it. Above is all you are to know about how to download your favorite ESPN+ games and shows from the streaming service with the full-featured streaming video downloader before you decide to cancel ESPN+ subscription.
If you love MLS, MLB, NHL, NBA, and other events like this, ESPN+ is the best standalone streaming service. Nevertheless, when the session gets over, you have to cancel the service. If you don't opt for ESPN+ cancel, a subscription fee is going to be charged to your account automatically. With the help of the above given of cancel ESPN Plus subscription methods, you can easily cancel your ESPN plus subscription. Since you know how to cancel ESPN Plus, just follow the right steps.
Remind you however, it is strongly advised to download your favorite sports games and shows from the streaming service before convert your determination into practice. For that purpose, you can use the ESPN+ app to download the games you love to watch on your device. But if you intend to keep the downloaded videos for your lifetime or transfer the downloaded videos to any media player device for playback, then the ESPN Plus Downloader software introduced in this article is the second-to-none option.
Other Articles You May Like:
How to Watch Amazon Prime on Apple TV
How to Download Streaming Videos & Why
[Solved] How to Watch YouTube TV Everywhere
How to Use Netflix | Everything You May Want to Know
The Best Streaming Downloader to Download HBO Shows
Download Hulu Shows for Offline Viewing? — Here's Why & How!
[Solved] How to Watch ESPN without Cable 2021 [Multiple Solutions]
Paramount Plus Download, Price, Availability: Everything You Care About
Disney Plus Free Trial: There's One But It May Take You Some Effort to Get It
Watch Apple TV | On Apple Devices, Non-Apple Devices, Browsers and Offline