HBO on Dish Network | When Will HBO Be Back on Dish?
Summary: Interested in HBO but is wondering the availability of HBO on Dish Network? Is there a Dish HBO channel there? Check this article out to find all the answers you are looking for.
StreamFab All-In-One
• Download streaming video in 1080p from Netflix, Disney+, HBO, Hulu & Amazon Prime
• Download 4K/8K videos from 1000+ sites including YouTube, Facebook, and more
• Batch download YouTube videos or playlists to MP3 in 320kbps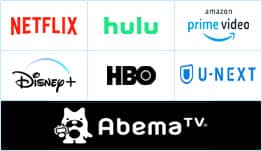 HBO is widely known and famous for its high-quality television content and programming. It has been offering users with numerous original series, seasons, movies, documentaries, and much more. As you know, HBO has always been a premium channel and isn't particularly available on any network TV or even on basic cable. Hence, a paid subscription is mandatory to enjoy the endless HBO content to the max.
Until a couple of years ago, viewers could subscribe to HBO on DISH Network. Does Dish have HBO now? If you're an HBO subscriber, you would probably be familiar with the dispute between Dish HBO and the owner of AT&T, which led to HBO not being available on Dish. Ever since the old carriage pact expired on November 1, 2018, AT&T sadly pulled HBO from Dish. Thus, recent contract disputes between the two parties led the Dish Network to drop HBO as a premium channel.
In case you are looking for HBO on Dish, and wondering what channel is HBO on Dish, we have bad news for you. Unfortunately, HBO on Dish is currently not available due to a quarrel between HBO and the owner of AT&T. HBO on Dish was once available to all of the Dish subscribers as a premium channel. Customers of Dish were able to add HBO to their lineup of other DISH TV packages for only $15 for a month.
But ever since the dispute happened between the two platforms, Dish network and AT&T, HBO was removed from the DISH Network's lineup. Due to this, Dish subscribers could not access HBO on Dish anymore.
This dispute, moreover, had negative impacts. It affected almost 2.5 million viewers. Now, customers will have to pay separately for HBO content. However, DISH Network will not make money through this. Customers who have no existing TV or digital subscriptions can still subscribe to HBO Now for only $14.99 per month. People can also add HBO Now to their digital or cable lineup by simply contacting their providers for more information.
In short, the disagreement and dispute between AT&T and the DISH Network has had a long-term impact on HBO and Dish network lovers, which is still ongoing.
This happened due to licensing issues that led to HBO being forced off the air. Soon after AT&T bought WarnerMedia, along with its prized jewel HBO network during the middle of 2018, a decision was made which involved using HBO and the impending last season of the world famous series Game of Thrones as a bargaining chip.
However, Dish claimed that it was the first time HBO has ever blacked out a distributor. Dish also claimed that HBO made indefensible demands that were designed in a way to harm customers, especially those customers who were residing in rural areas. Their demands were also damaging competing pay-TV providers.
Thus, both parties blamed basically each other for the deadlock, while Dish chairman Charlie Ergen accused AT&T of using HBO more as a weapon for the benefit of DirecTV, both of which are owned by AT&T. This is what led to the DISH vs HBO dispute.
Wondering when HBO will be back on Dish? We have sad news for you: Dish has been without HBO for more than two years now, due to a fee fight with its owner, AT&T. In simple words, Dish is refusing to pay AT&T what it wants to carry the premium channel.
When the blackout began, people were hopeful this issue will resolve. Unfortunately, after so many months, it is unlikely to happen. People gave up hope of Dish and HBO coming to terms, as they couldn't work anything out themselves during the final season of the world class series Game of Thrones.
Moreover, Dish doesn't really have to worry about its users dropping its service now as HBO isn't there. There's little chance for Dish and HBO actually returning to the negotiating table. Unless negotiations actually take place and disputes between the two platforms are resolved, can HBO have its comeback on Dish.
We wouldn't really be surprised if Dish never makes a deal with AT&T and if HBO is coming back to dish. That is, however, unless Dish buys DIRECTV.
Unfortunately, HBO doesn't really provide users an option for offline viewing through their website or any of their official apps. This means that the only way to watch your favorite HBO content is to stream shows and movies while staying connected to your Wi-Fi network or mobile cellular data connection.
Isn't it annoying how you can't watch your favorite HBO content in case you don't have access to a Wi-Fi network or a mobile cellular data connection? We've got good news for you though- you'd be glad to know that you can now directly download all your favorite series or movies from the HBO streaming website! And we're going to tell you how:
But first, you will need to subscribe to HBO and make an account. In case you haven't already signed up for HBO Max, an account costs $14.99 per month only. You're covered for a whole month at this price, and you can watch endless HBO content- including Friends, Game of Thrones, Warner Bros, and numerous other blockbuster movies such as Wonder Woman 1984, Dune and The Matrix 4. You can easily sign up on the HBO Max official website.
Now, let's get back on how to download streaming videos from HBO. The simplest and easiest way to watch all your favorite content from HBO offline is to do it via the HBO Max app itself. You can easily download the app on any of your mobile devices, such as smartphones and tablets. Just go to the Apple store or play store, and search for the HBO app. Then, you only need to follow these simple steps to download streaming content from HBO:
Step 1: Open the HBO Max app on device (smartphone or tablet) and sign in with your credentials. You have to make sure you're connected to Wi-Fi for this.
Step 2: Select any episode of your favorite series or movie you want to watch and download. However, most content is available on HBO Max, but those that aren't will not show you the 'Download' button option. So choose those that have the download option next to it.
Step 3: Click on 'Download', and then the download percentage will show on the screen which will let you know the progress of the download. You can pause this at any time! To cancel, you can click on 'X' anytime during the download.
That's it! You can easily find all your downloads in the 'My Downloads' section of the HBO app, which is under your profile. You'd love to know that your app can have 30 downloads across all profiles and devices! But, if you run out of space, you will have to delete some of your downloads off of one of your devices. In order to see how many and what devices are signed, go to 'Manage Devices' on your profile.
Let us also tell you that in case you don't watch a downloaded episode or movie within 30 days of downloading, or even within 2 days of when you first start watching, it will automatically get deleted from your device. You can always re-download it if you want to continue watching it. In case you have kids, you can make them a kid's account that will be locked from viewing any content that is restricted by your control.
The app downloads the highest quality possible, depending upon your Wi-Fi connection. In case your internet is not running at a good speed, you'll have to sacrifice quality for speed. You can do this by going to your profile, and clicking on 'Video Settings' and then selecting 'Fastest download' to use this option.
Also, if you don't have a Wi-Fi connection or you're not at home, you'll have to use a cellular network in order to download your HBO content from the HBO app. In case you want to, you can always set up an automatic warning for yourself in case the downloading uses up a lot of your data.
In case you aren't a fan of downloading your favorite HBO content through their app, we have brought you another way of doing so! Because the official HBO app has DRM protection, it allows its users to download the content and watch their favorite shows only through the original app itself. This simply means that you cannot watch all your favorite downloaded content from any third-party media player. This is where we introduce DVDFab HBO Downloader to you.
DVDFab HBO Downloader is an amazing software that will allow you to remove DRM protection from all HBO content, for you to download and enjoy endless HBO content. In case you're wondering about the price, the software allows you to obtain its 'freemium'. This will allow you to check out the software thoroughly, before purchasing it at full price, which is only at $14.99. There are numerous features you will avail with this price:
i Download for Win i Download for Mac
With the DVDFab HBO Downloader, you will be able to download any content from HBO Max or HBO Now to save for offline viewing later
HBO Max and HBO Now videos can easily be downloaded and saved to H.264 formatting for offline viewing
DVDFab HBO Downloader gives you various options while downloading your favorite HBO content. You can choose qualities ranging from 1080p or 720p and an AC3 5.1 or AAC 2.0 audio track.
You can easily select your audio and subtitle tracks based on the UI language that you have set in the system. Moreover, you can even choose other languages and subtitles to download as well.
You can choose how to process the subtitles of the content that are downloaded with the DVDFab HBO downloader.
With the Batch Mode feature, you can download all of your content at once. This will save you a lot of time and effort.
The Fast Speed feature will allow you to download a movie in only 10-20 minutes maximum.
You can download all the metadata for your favorite HBO series and movies. This will also include movie title, cast, season, episode title, and cover as well. This will allow you to manage all your content easily and make it much more convenient for you.
Wondering how to use the DVDFab HBO Downloader to download any video from HBO Max and HBO Now? We've got you covered. It requires no tech savvy business, and you only need to follow these 4 simple steps:
Step 1: Go to DVDFab website, and select the DVDFab HBO Downloader.
Step 2: Double click on the DVDFab Downloader and then select the Streaming Services option that will be seen in the left column.
Step 3: Choose any HBO content you want to watch.
Step 4: As soon as the video starts to play, there will be a prompt coming up with two buttons on it, click the Download Now button to download the video being played.
And that's all! You can now enjoy all your HBO content while viewing it. You can either watch the series or movie while it is being downloaded, or you can just watch it later when it has completed downloading. So what are you waiting for? Subscribe to DVDFab HBO Downloader now and enjoy your favorite shows and movies even offline!
To sum it all up, we have guided you on everything you need to know about Dish HBO, the availability of HBO on Dish, and all about the rival between the two platforms.
Moreover, we also gave you a step by step guide on how you can watch all your favorite HBO content while downloading it and watching it offline. We talked about doing it directly through their official HBO app, or through another amazing software DVDFab HBO downloader.
i Download for Win i Download for Mac
Other Articles You May Like:
How to Watch Amazon Prime on Apple TV
How to Download Streaming Videos & Why
[Solved] How to Watch YouTube TV Everywhere
How to Use Netflix | Everything You May Want to Know
The Best Streaming Downloader to Download HBO Shows
Download Hulu Shows for Offline Viewing? — Here's Why & How!
[Solved] How to Watch ESPN without Cable 2021 [Multiple Solutions]
Paramount Plus Download, Price, Availability: Everything You Care About
Disney Plus Free Trial: There's One But It May Take You Some Effort to Get It
Watch Apple TV | On Apple Devices, Non-Apple Devices, Browsers and Offline