How to Cancel HBO on Amazon Prime?
Summary: We totally understand if you have a need to cancel your HBO subscription on Amazon Prime. That's why we prepare this article for you which shows you the method to cancel HBO on Amazon Prime.
StreamFab All-In-One
• Download streaming video in 1080p from Netflix, Disney+, HBO, Hulu & Amazon Prime
• Download 4K/8K videos from 1000+ sites including YouTube, Facebook, and more
• Batch download YouTube videos or playlists to MP3 in 320kbps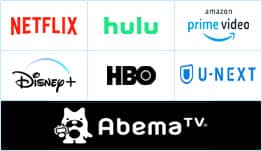 There comes a time you may just get tired of something you once loved dearly. It happens and it's quite certain for everyone. Digital streaming has transformed how people watch movies and their favorite TV shows. Apparently, at this age, no one wants to pay cable TV subscription fees monthly when they can get their exact, preferred channels at a cheaper price, and still gain access to stream on any device they own. The top streaming services in the US are YouTube TV, Amazon Prime Video, HBO, and Hulu. Among these top four services, HBO is one of the most subscribed-to. However, HBO offers various services; this includes HBO, HBO GO, HBO Now, and the newest HBO Max.
A lot of people get confused about all these services offered by HBO, but with the launch of HBO Max, all other HBO networks are on the verge of discontinuity. The new HBO Max comprises everything you'd get on all other HBO networks at a fixed price of $14.99 monthly.
Interestingly, HBO has made HBO Max available to 3rd-party services; thus, you can add HBO Max to your monthly subscription on supported services. These supported 3rd-party services include YouTube TV and Amazon Prime Video. Here, we will discuss how to cancel HBO subscriptions on the Amazon Prime Video network.
If you're an Amazon Prime Video subscriber, you can get HBO Max by adding the channel to your Prime Video Channels. This would cost you an additional $14.99 to your Prime membership subscription. When you add HBO Max to Prime Video channels, you can then log in to HBO Max on any device and start streaming all that is offered on the network; this includes WarnerMedia Classics and Max Originals. However, one thing to note is that you will always sign in to HBO Max using your Amazon Prime Video credentials.
Well, if for one reason or the other you wish to cancel HBO on Prime Video, the steps to do that are explained below.
The best time to cancel your HBO subscription is 1-2 days before your Prime Video billing date. If you fail to cancel on time, your Amazon Prime HBO subscription will renew automatically at the end of each month. Regardless, even if you cancel your subscription in the middle of a month, you will have access to stream HBO until the end of that billing cycle. For the steps to cancel your HBO subscription, check below.
First Step:
If you're not sure that your HBO subscription is provided by Amazon Prime Video, log in to your HBO profile, go to your Account page and check for your Billing Provider. After that, if it is Prime Video, follow the steps below.
Second Step:
Open your Amazon account and visit your "Account Page" section. On the account page, find "Your Subscriptions" and look out for "HBO" in the Prime Video Channels sections.
When you finish the HBO channel, select "Cancel Channel" and confirm your selection by choosing "Ok" in the prompt.
Third Step:
That's it, your account will be canceled right away. However, as said earlier, if you canceled in mid-month, you will still have access to stream HBO until the end of the billing cycle.
These steps apply to canceling any HBO service you're subscribed to via Prime Video. Whether it is the standalone HBO channel or the new HBO Max channels. If you're still confused about HBO, HBO GO, HBO Now, and HBO Max, below is a perfect explanation of the networks.
A lot of persons haven't yet understood the key differences between the four different networks provided by HBO. This applies to HBO, HBO GO, HBO Now, and HBO Max. Well, here's a detailed overview of these different digital networks offered by HBO.
HBO
HBO is the original cable TV channel that has existing for many years now. This channel allows you to watch live HBO shows and other cable TV entertainment content. However, this service does not offer on-demand video and classics.
HBO GO
This was the first digital cable network offered by the American premium cable network, HBO. Launched in 2010, HBO GO was meant to offer American cord-cutters an alternative to watch HBO offerings as on-demand video. The network was great and gained a lot of subscribers while it lasted.
HBO Now
HBO Now is the later network from HBO. It was offered as a subscription video-on-demand streaming service. This version of HBO digital streaming launched in 2014 and lasted for six (6) years. As of 2018, HBO Now reportedly has about 5 million paying subscribers. The HBO Now was available across devices and televisions, including Apple TV and Roku streaming devices.
HBO Max
This is the latest network from the company, and it's probably the last we may see from HBO. The new HBO Max is said to offer everything you'd get from HBO, HBO GO, and HBO Now, plus classic TV favorites and Max originals. HBO Max launched in 2019 and was made available across various devices in 2020. There are a lot of new features provided by HBO in the HBO Max network.
The HBO Max app is available for free on supported devices. However, you need to subscribe to the service at $14.99, approx. $15, per month before you can be able to stream the available movies and series.
In today's world, almost everything is possible. While almost all streaming networks now allow users to save videos for offline streaming. Those offline videos are still saved on those platforms - you can't save them outside the platform. But then, with the help of a video downloader software, you can download as many HBO Max movies ad you wish.
DVDFab Downloader is the best video downloader software to use here. It is practically the world's most reliable online video downloader, supporting over one thousand streaming websites, including popular names like YouTube, Facebook, Twitter, etc.
This software comes along with a bunch of handy features that simplify video downloading tasks. Particularly, for downloading HBO Max movies, you need the DVDFab HBO Max Downloader.
HBO Max subscribers can actually download their favorite movies and have them saved on their PC so they can watch them any time on any device without needing an active internet connection. DVDFab HBO Max Downloader can also make this possible.
The DVDFab HBO Max Downloader software lets you download HBO Max movies in 1080p quality and 5.1 audio. It goes on to support batch downloading, which means that you can download multiples videos at the same time. Also, the software comes with an intuitive interface, which makes it easy to use; it downloads both the HBO movie subtitle and meta info.
DVDFab HBO Max Downloader is the perfect solution to downloading your favorite movies from the network. It is fast, easy, and available for both Windows and macOS computer users.
Features of DVDFab HBO Max Downloader
Downloads any video from HBO Max and HBO Now
Save your HBO videos in H.264 format
High quality downloads: 1080p, 720p, AC3 5.1, and AAC 2.0 audio all supported.
Pre-select audio and subtitles per the UI language
Save subtitles as SRT files or remux into video
Batch downloading with faster speed
Downloads media server-friendly metadata info
First things first, before you go on with the steps below, you need to download and install the DVDFab Video Downloader software on your Windows or MacBook computer. When you have installed this software, you can now follow the steps below to download HBO videos on your own device.
i Download for Win i Download for Mac
First Step:
Launch DVDFab Video Downloader and click on the "Streaming Services" option at the left tab where you will be presented with the supported premium services and find Amazon Prime and HBO options.
Additional tips: You can first change the default settings through that Hamburger button before making some moves, such as change the UI language, the output directory, etc.
Second Step:
Click on the "HBO Max" or "HBO Now" card to launch DVDFab HBO Downloader. As a result, you will be prompted to sign in to your HBO account, sign in with your Amazon Prime Video credential (if your HBO Max subscription is billed by Amazon as part of your Prime Video membership subscription).
Third Step:
Once you're signed in, you can search for the movies you want to download. When you have found the movie, click the "Play" icon/button to start playing the movie. DVDFab HBO Downloader would start downloading the movie automatically as it starts playing. You can go back and search for another movie and download it.
Remember, you can download multiple videos at a go using DVDFab HBO Downloader; all ongoing downloads can be found in the "Task Queue" tab.
If you have canceled your subscription, you won't be able to access HBO Max via DVDFab HBO Downloader; thus, you can't download any video from the platform. Hence, it is advisable to first download all your favorite movies and shows before canceling your subscription.