Top 10 Best Black Movies on Netflix 2018
2019-11-26 23:29:04
Posted by Amanda
18866
Summary: Here are top 10 best black movies on Netflix till 2018. Check them to find the one you want to watch. We also offer a Blu-ray copy tool for you to copy your Netflix Blu-ray rentals.
The Most Complete Multimedia Backup Solutions
As the world's most complete multimedia backup solution package, DVDFab 11 offers four major modules, Copy, Ripper, Video Converter and Creator, and a bunch of other useful utility tools with amazing features.
The movie industry might not be doing a perfect job at including people of all ethnicities in every film but we've definitely came a long way in the last few decades. As a result, nowadays there are plenty of great movies with casts primarily comprised of black actors. But as with all movies, some of these films are clearly better than others. In the interest of helping you separate the good ones from the duds, today we're going to talk a bit about the best black movies on Netflix as of 2018. Naturally, you don't have to be an African-American to enjoy these flicks so make sure to give them a chance regardless of your ethnicity.
Mudbound
A lot of good black movies on Netflix are not afraid to look at the past and Mudbound is no exception. The movie is set right after WW2 and follows two families. one white and one black, as they struggle to adjust to life after the great war.
The Incredible Jessica James
While it may sound like a superhero movie, The Incredible Jessica James is actually a comedy. Pretty much anyone can relate to this movie about overcoming a bad break-up. It might not be the one of the best black love movies out there but it does a good job as a lighthearted popcorn flick.
13th
You can't have a list of Netflix black films without including 13th in spite of the fact that it's actually a documentary. 13th provides a thorough examination of American history over the past few decades. As you can imagine, themes like racism, inequality, and the Civil Rights movement are all heavily featured here.
Pariah
This has been widely regarded as one of the best black movies on Netflix for a few years now. Pariah is a powerful story about freely expressing one's sexual orientation and the negative consequences that can occur when you're living in a society that can't always accept you for who you are.
Jackie Brown
Viewers generally expect a Quentin Tarantino movie to be bloody and over-the-top but that's not really the case with Jackie Brown. This particular movie is pretty tame compared to some of the director's previous work, though I'm sure many will appreciate the lighter tone.
Fruitvale Station
Fruitvale Station hits hard with a premise that is as tragic as it is realistic. Not only one of the best black movies on Netflix but also one of the most relevant ones as it follows the unjust shooting of a young black man by the police. Needless to say, the story hits home if you live in the United States.
First Match
Released back in March 2018, First Match is among the most recent entries here but it definitely deserves a place on any list of good black movies. The movie starts as an emotional roller-coaster when main character Mo is reunited with her estranged father after spending many years in foster homes. However, the story quickly takes a dramatic turn when her father tries to use her for his own purposes.
Roxanne Roxanne
The 2017 biopic tells the story of Roxanne Shante, the most (and one of the first) well-known female rappers of the late 80's/early 90's. The rap scene was a little different back then and female rappers were very rare so Roxanne has her work cut out for her as she struggles to prove her talents.
Dayveon
This is a somewhat short movie that doesn't benefit from the presence of any major actor, unlike most of the other entries on this list. However, Dayveon's amateur cast delivers some very impressive performances and the story makes for a very compelling film about friendship as well as violence. Definitely one of the most surprising black movies on Netflix.
Fifty
Some of the best black movies on Netflix were created outside the US, as is the case with Fifty. This is a Nigerian movie that tells the story of four successful women living in Lagos. Fifty provides viewers with a very interesting look at the country from a perspective you don't usually get to see if you're living in the west.
Best Tool to Make Blu-Ray Copies of Black Movies on Netflix
A lot of the movies we discussed today are available not only on Netflix but also on Blu-Ray. If you're the kind of person who likes to have physical copies of their favorite movies then you're probably going to look into renting them from Netflix at one point. Doing so has plenty of advantages but it also has some downsides as discs get deteriorated over time.
Don't worry, though, because you can make backup copies of them using DVDFab Blu-Ray Copy. Alternatively, you can also make copies that can be stored locally. The software features several copy modes that will allow you to burn or clone an entire Blu-Ray disc or just certain parts. DVDFab Blu-Ray Copy also comes with a few other useful features that allows you to copy specific titles, add subtitles, customize the output to your liking, and much more.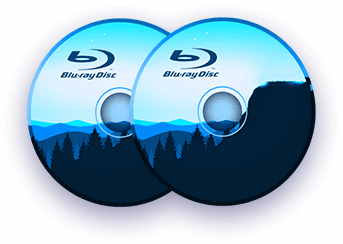 Backup Blu-rays at home with up to 5 different copy modes
Featuring the most advanced Blu-ray copy technologies, DVDFab Blu-ray Copy allows you to make premium backup copies to your legally purchased Blu-ray movie/TV Show discs at home, for non-commercial use. With 5 versatile backup modes catering various demands, you can copy your Blu-rays in the way that fits your situation best.