Top 5 Best Western Movies on Netflix 2021
Summary: Western movie may be one of the movie genres you like. Here we list top 5 best western movies for your reference, the streaming video downloader you need if you want to download those movies for offline playback, and also the Blu-ray ripper software that can help you rip rented Netflix Blu-rays of western movies.
DVDFab Downloader All-In-One
• Download streaming video in 1080p from Netflix, Disney+, HBO, Hulu & Amazon Prime
• Download 4K/8K videos from 1000+ sites including YouTube, Facebook, and more
• Batch download YouTube videos or playlists to MP3 in 320kbps
Cowboys, revolvers, horses, sherrifs, gunfighting. Do these words remind you of something? Yeah, these 5 words are just words but they are actually depicting a movie genre. These words are referring to the Western Movies genre where you can see two cowboys walk away to a distance and then open gunfire on each other. Western Movies genre is liked by millions of people and Netflix didn't resist including the Western Movies in its movie collection. In this article we are listing some of the top 5 best Western Movies on Netflix, Yee-haw.
TheHateful Eight is a 2015 western genre movie starring Samuel L Jackson, Kurt Russell, and Jennifor Jason Leigh in main roles. The story is set in the Wyoming state of US in 1870s. A stagecoach moves to the Red Rock town with two passengers. Out of these two passengers one is John "Hangman" Ruth who is known to be a bounty hunter. The other passenger is known as Dasiy Domergue who is a wanted murderer and is the prisoner of John Ruth. On the way to their journey they meet two more bounty hunters known as Major Marquis Warren and Chris Mannix. Because of a heavy blizzard these people take refuge in a store which is already occupied by other stagecoach's occupants. Soon suspicions begin to spark among them and the killing spree begins.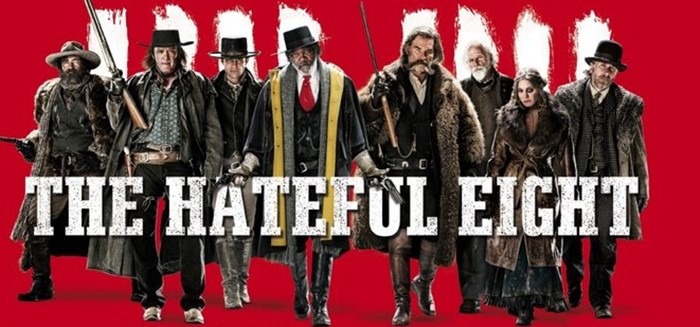 A man who was presumed dead in a civil war comes back to the New Mexico city and opposes his sister's plan to sell his family's house to a mining company. The film stars Barlow Jacobs and Clare Bowen and is directed by Jared Moshe. It is one of the best western movies on Netflix.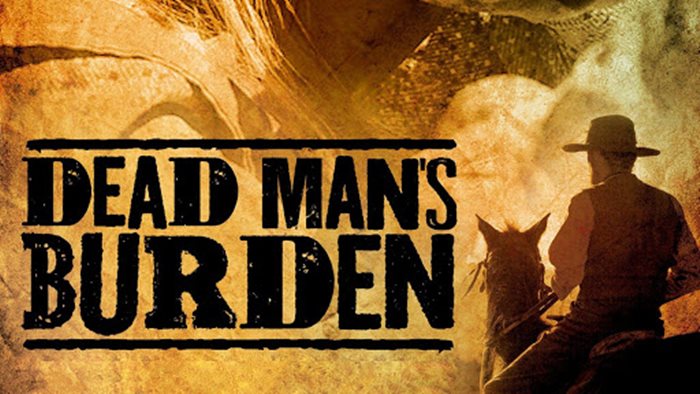 Starring Greg Evigan, Barry Van Dyke, and Sage Mears shows the story of a girl who with the help of a bounty hunter seeks revenge for her dead family. The girl learns gunfighting from the bounty hunter to avenge her family's deaths. This is a nice movie with a simple story and lots of gun action. It is also one of the best western movies on Netflix streaming that you can stream anytime.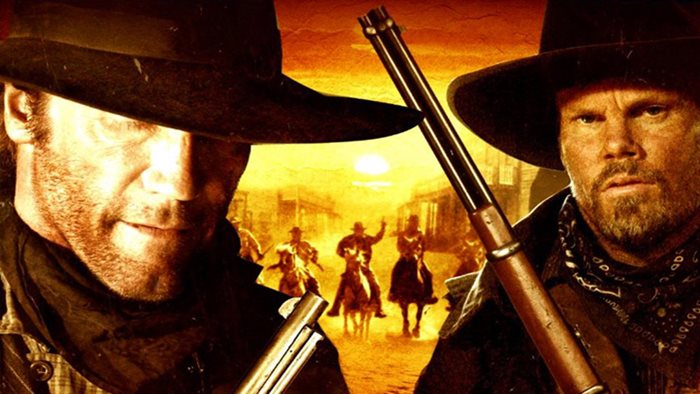 The filmcirculates around two brothers and a drug lord. Armando's brother Raul comes back to his family with his fiancée. Raul takes the task of fixing Armando's financial problems. But soon things start to go wrong as Raul brother Armando falls in love with his fiancée Sonia. Armando and Sonia find out Raul's illegal business. Raul's troubles increase as the drug lord opens a war against him and his family. The film is full of war type action scenes and sequences. Though this movie is funny but it can be considered as one of the best western movies on Netflix.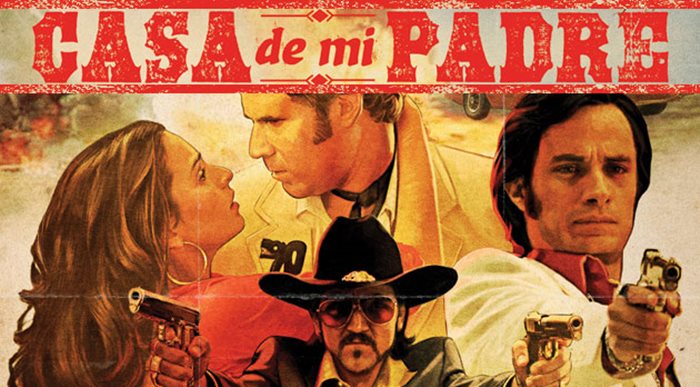 The story is set in the 1880s, and tells the story of a sharpshooter who has now turned to a rancher. Clay Travis is a married man with a son and a daughter. But his son dies and his daughter goes missing. Clay Travis leaves his ranch to bring back his daughter home safely. He goes to Dodge city and tracks down an evil brothel, LaVoie. His companion Billy helps him in destroying the henchman of LaVoie and to save his daughter.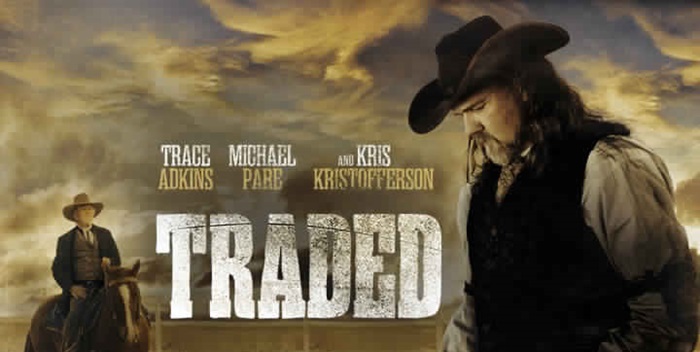 Movies on Netflix come and go, you can always choose to stream those western movies if you have plenty of free time to spare. But what if you do don't? Then how can I still watch my liked western movies on Netflix even I don't have the time sitting there streaming? The answer cannot be easier! What you actually need is a streaming video downloader that makes it possible for you to download streaming videos from Netflix or maybe other streaming services as well? So is there such kind of streaming downloader out there? There is of course. DVDFab Netflix Downloader is just that kind of software to answer your qestion of how to download streaming videos from any website.
Key Features of This Streaming Video Downloader:
Download streaming videos from Netflix
Download videos of up to 1080 quality and audio tracks of up to 5.1 channels
The downloaded contents are DRM-free and can be played on any device
Support to download subtitles as well as metadata information
Support to batch-download episodes and auto-download new releases
Allow you to watch and download contents simultaneously
Organize the output file name and directory for the downloaded movies and TV shows
Follow the detailed steps below to see how to download streaming videos — those western movies included — from Netflix with this streaming video downloader:
Step 1: Download and Install DVDFab Netflix Downloader
Download and install this streaming video downloader on your computer. To do that, click the Download button below.
Step 2: Launch the Program and Choose Your Preferred Video Quality
Once the installation is complete, launch the program, and click the Hamburger button near the top right corner and then open the Settings panel, move to Streaming Services where you can choose your favorite video quality at the Resolution box, 1080p Full HD and 720p HD are available.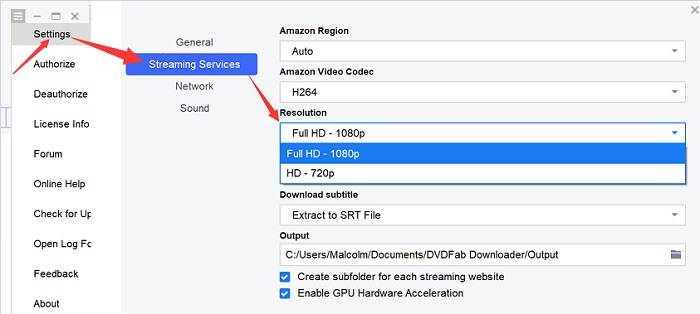 Step 3: Start to Download Your Favorite Western Movies
Once done at the Settings panel, click the Streaming Services option from the left pane, then click the Netflix logo from the supported website list that shall take you to the Netflix webpage with a separate window.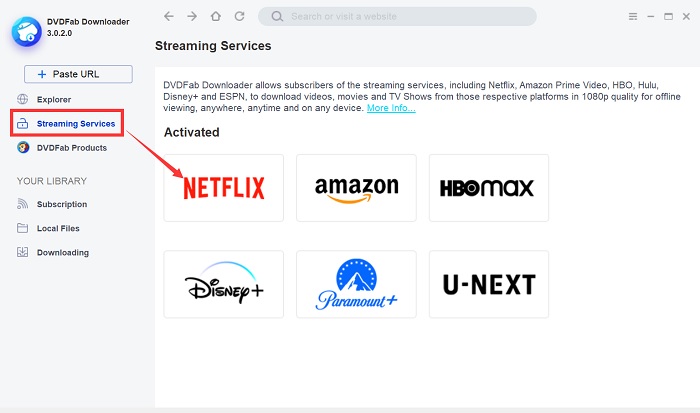 Login with your Netflix account and then search your wanted title of your favorite western movies as you normally do. Next you need to play back the video as usual. When the playback begins, click the Download Button that appears on the next popup window so that you can start to download the Netflix movie. Don't close the playback page until the download is complete.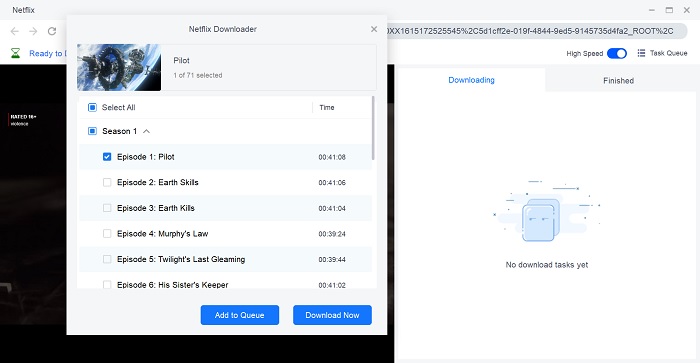 Bingo! Now have've mastered the way how to download streaming videos from any website to enjoy your long-awaited western movies on Netflix for offline playback. This means you are no longer restricted by Netflix to a certain time period to finish watching your movies. You can watch them whenever you have time and whenever you would like to. Hurray!
On the other hand, if you are also renting Netflix Blu-ray discs then you may want to rip them and make a personal collection of western movies. Blu-ray ripping simply means converting the Blu-ray media to some other video or audio format and save it to a computer's HDD. After ripping the Netflix Blu-ray western movies to a format like MP4 you can watch them on HDTV, PC, smartphones, and tablets. To rip a Netflix Blu-ray western movie disc you'll need a powerful Blu-ray ripper software program.
One such software is the DVDFab Blu-ray ripper. This Blu-ray ripper can be used to rip Netflix BDs to other audio and video formats and it fully supports 2D and 3D BD disc formats. You'll be impressed by its number of output video formats to which you can rip your Netflix BDs to. It supports all major video formats like MP4, AVI, MKV, VOB, MP3, MP4 (4K) etc. DVDFab Blu-ray ripper can also permanently remove the Cinavia protection with the Blu-ray Cinavia removal solution(sold separately).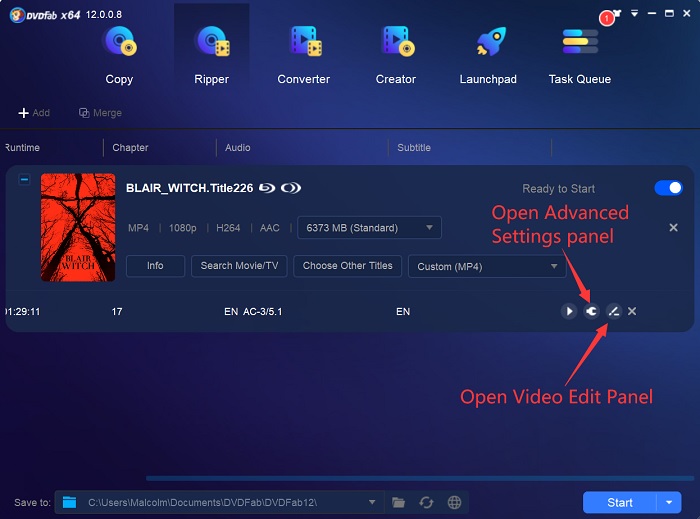 Supporting multiple video formats doesn't make a Blu-ray ripper worth using. DVDFab fully supports multi core CPU and GPU processing. It also supports NVIDIA CUDA and Intel Quick Sync which speeds up the conversion process. As Blu-ray media is of very large sizes these three quick processing technologies will greatly reduce the ripping time.
If you want a reliable Blu-ray ripper tool then check DVDFab Blu-ray ripper and give it a try for 30-days without paying any penny. During the 30-days trial period you can rip any number of Netflix Blu-ray western movies discs. This will surely let you know about all its features and performance metrics.
After reading this article, you have familarized yourself with the top-ranking western movies on Netflix that you can stream. Besides, you also learned the way to download those western movies with the best streaming downloader DVDFab Netflix Downloader if you simply don't have spare time on streaming but don't want to miss out your loved western movies either.
What's more, you even get to know the Blu-ray ripper software that can help you convert your rented Netflix Blu-ray movies to other videos if you happen to rent once for a while. Hope you enjoy your movie watching pleasure. Additionally, in case you want to upscale those downloaded or converted 1080p western movies to 4K so that you can watch them on your 4K TV, don't forget to check out this dedicated article centered on upscaling videos from 1080p to 4K.