Top 10 Best British Movies on Netflix 2018
2019-11-25 03:42:30
Posted by Amanda
17783
Summary: Here is the list of top 10 best British movies on Netflix as of 2018. Go to check them and find the DVD Copy tool to copy the Netflix DVDs of British movies.
The Most Complete Multimedia Backup Solutions
As the world's most complete multimedia backup solution package, DVDFab 11 offers four major modules, Copy, Ripper, Video Converter and Creator, and a bunch of other useful utility tools with amazing features.
The UK movie industry may not be as strong as Hollywood but the Brits are no slackers when it comes to making great movies. In fact, some of the most popular movie franchises in the world either originated from the UK or were based on works written by British authors. Harry Potter, Lord of the Rings, James Bond, and The Chronicles of Narnia are just a few noteworthy examples. With that mind, let's take a look at some of the best British movies on Netflix that you can watch right now.
Part 1: Top 10 Best British Movies on Netflix 2018
Love Actually
We're starting off with a classic British movie that most people know by now. The title of this movie is very suitable as Love Actually is all about couples in love. It's a lighthearted story particularly enjoyable to watch around Christmas. The movie stars a number of well-known British actors like Hugh Grant, Emma Thompson, Martin Freeman, Keira Knightley, Liam Neeson, and many more.
Johnny English Reborn
The legendary Rowan Atkinson reprises his role as the titular Johnny English, a blatant parody of the famous James Bond. This time around, English is tasked with hunting down a group of assassins that are targeting the Chinese premier. The Johnny English series is responsible for offering us some of the best British comedy movies on Netflix but this installment in particular is the funniest of the bunch.
Monty Python and the Holy Grail
This timeless classic is by far one of the best British movies on Netflix right now. The legendary series includes a number of movies and TV shows but Monty Python and the Holy Grail is definitely the most famous of them all. The unique brand of British humor we all know and love truly shines here and this 1975 masterpiece will no doubt be remembered for many more decades to come.
The Inbetweeners 2
Arguably one of the best British movies on Netflix from 2014, The Inbetweeners 2 is the sequel to the movie based on the E4 TV shows of the same name. Just like the popular sitcom, the movie follows a group of four friends and their hilarious antics. This time around the boys take a trip to Australia where, of course, they get into all sorts of crazy adventures.
Sing Street
Despite coming out in 2016, Sing Street provides viewers with a faithful recreation of 1985 Dublin. The coming of age movie centers around a teenage boy who starts his own band just so he can impress a girl. A simple and relatable premise that works great thanks to the smart casting choices and results in one of the best British movies on Netflix in recent years.
Green Street Hooligans
Even though it may not fit the genre perfectly, it's easy to see why many would consider Green Street Hooligans to be one of the best British gangster movies on Netflix. There are indeed gangs in the film but in this case they're represented by hooligans that have a tendency to get a bit too aggressive during football matches. British hooligans are infamous around the world for their acts of violence and this movie gives us a bit of insight into their world.
Tinker, Tailor, Soldier, Spy
Gary Oldman, Tom Hardy and Colin Firth star in this spy-themed drama/thriller set during the Cold War. The movie provides a much more realistic look at espionage compared to something like James Bond but is no less enjoyable. In fact, Tinker, Tailor, Soldier, Spy was nominated for three Oscars so you know you'll be in for a good time with this one.
The Young Victoria
You can't have a list of best British movies on Netflix without including at least one period drama. Just as its name suggests, The Young Victoria is a biopic that follows the life and long reign of Queen Victoria of England. The beloved queen ruled for no less than 64 and helped her country cement its place as one of the strongest empires in the world.
Atonement
Keira Knightley and James McAvoy are the main stars of this 2007 adaptation of Ian McEwan's novel of the same name. The film is set during WWII and has everything – romance, drama, mystery, you name it. A must see for any Netflix user that enjoys British movies.
Hot Fuzz
Hot Fuzz is hands down one of the best British movies on Netflix and also one of the best comedies in recent memory. The legendary duo comprised on Simon Pegg and Nick Frost are up to their usual shenanigans again only this time they play over-the-top police officers tasked with unravelling a dark secret surrounding a small unassuming town.
Part 2: DVDFab DVD Copy – Copy Netflix DVD British Movies
If you're renting any of these British movies on DVD from Netflix it's worth knowing that you can easily make copies of them with the right tool. That tool is DVDFab DVD Copy, a software program that allows you to make copies of all your favorite movies for later use. The DVD copy software offers six different copy modes and additional features that allow you to customize the output file to suit your specific needs. DVDFab DVD Copy is also fast and very easy to use so grab it and start making copies today of all your favorite British movies on Netflix.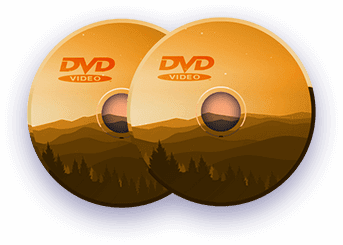 Backup DVDs at home with up to 6 different copy modes
Featuring the most advanced DVD copy technologies, DVDFab DVD Copy allows you to make premium backup copies to your legally purchased DVD movie/TV Show discs at home, for non-commercial use. With 6 versatile backup modes catering various demands, you can copy your DVDs in the way that fits your situation best.