Top 15 FLV to MP3 Converters
Summary: If you are looking for a converter to convert FLV videos or other videos to MP3 format for playback on your audio player, you can have a look at this article. Here we list top 15 best FLV to MP3 converters for your reference.
DVDFab Video Converter
• Convert videos from one format to another like MKV to MP4
• Support video to video and audio conversion
• Enable you play converted files on mobile devices or home theater
• Competent to enhance video quality with Enlarger AI
Flash Videos are commonly known as FLV files, which is popularly used format for embedded videos over the internet. Mostly, when you download online tutorials, lectures or anything from some sites in FLV format can be a problem when they are played on a go over the different device. So to stop interrupting when the videos are played you need to convert them to MP3 format, and when you convert them to MP3, you can play them on your phone, audio player or any other device. Moreover, the conversion also created additional storage space for your device.
Let's look at some of the top desktop or online FLV to MP3 converters:
1. DVDFab Video Converter
The DVDFab Video Converter is a full-featured and powerful video converter that can read almost all the popular video formats from the internet and can convert them to your computer to all mainstream video and audio formats, including MP3 format. Moreover, it gives you the ability to control over the output videos or audios; it also offers advanced users or videos with higher and more specific needs.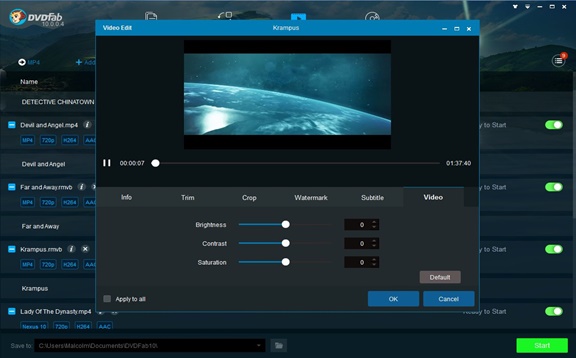 2. Online-converter.com
It is a website from which you will be able to upload your FLV files and convert them into MP3 or any other format. It also allows you to select certain properties like bitrates on the final MP3 file which can go up to 320 kbps for high-quality audio. The only downfall of this site is that you can only upload limited file size, but as long as you are trying to extract songs it will work properly for you.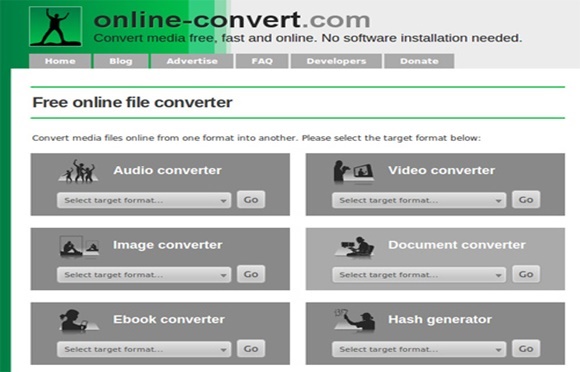 3. ConvertFile
While the other online conversions allow you to upload a file size up to 100 MB, it offers you to upload up to 250 MB and also lets you enter any URL of any video on the internet if it is in your Dropbox or a YouTube video. You can just copy paste the link of the video, and it will detect the format and select MP3 as your destination, and you are good to go, but the only downfall of this sire is that it does not guarantee the audio quality since the conversion will be automatic.

4. Vid2MP3:
This tool allows you to convert videos from the internet and from the sites that use FLV to MP3 rather than uploading from your computer, this tool delivers exactly what you want you can copy past any video URL, and you can download it in a minute, and you will have your audio copy on MP3.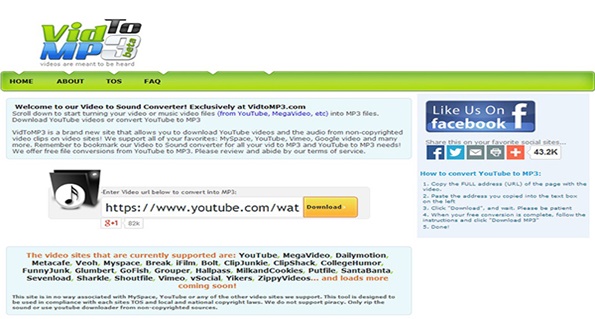 5. FLV2mp3:
It allows you to enter a web address from any popular video site and obtain a copy of the audio in MP3 format and other formats too.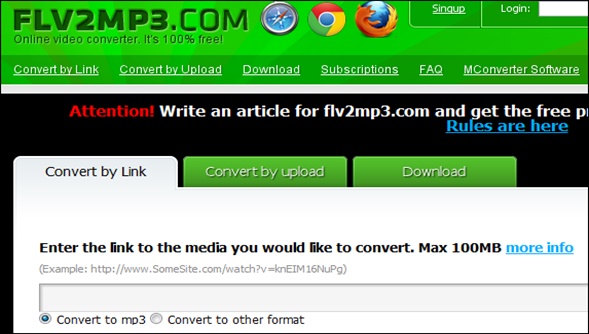 6. FLVto:
It is also kind of similar to those mentioned above, you enter the URL, and it will do the conversion for you, but it is a step ahead because it lets you choose MP3 or another format you like to convert into.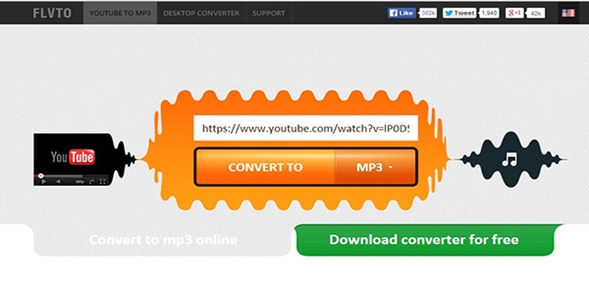 7. Freemake:
It isthe most powerful FLV to MP3 converter for Windows 7, 8, 8.1, 10 and vista. Drag and drop the FLV videos into it, and it allows you to add as many videos you want to encode to MP3, and it can be long or short videos, clips of different frame size, movies and so on.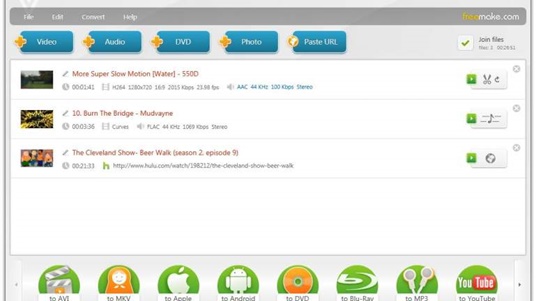 8. Audioham:
It allows you to convert FLV files to MP3 online on Mac; it allows you to convert web series like YouTube FLV to MP3. You just need to copy paste the video URL and click on the search button, and it gives you your MP3 track.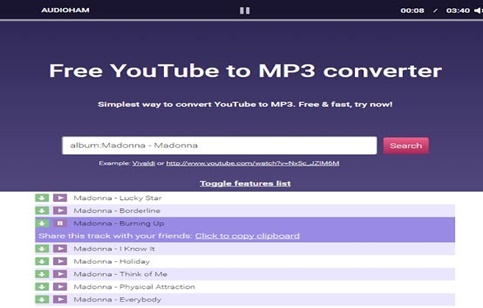 9. FLV to MP3 APK:
It allows you to convert FLV files to MP3 in your android device and you can get your MP3 on your gadget directly. You just need to follow some simple steps:
Smartphone settings> Application settings> Unknown sources, allow installing apps from unknown sources and by default this feature is turned off due to security measures. Get a free file explorer or file manager app and download this FLV to MP3 APK converter on your device and then install the FLV to MP3 APK quickly.
10. Media.io:
Media.io is another online FLV to MP3 converter that helps to convert almost any media including FLV format. The conversion is free, and you just need to upload the file that you want o convert. You can even download the converted file from your email.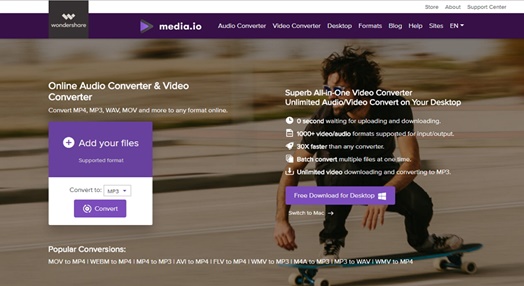 11. ClipConverter:
It is a popular online converter and is also one of the best free converters that will convert your FLV file with ease. It also acts as a video downloader to download videos through their URL, and it also converts the downloaded file, but it can be used free if the file does not exceed 100MB file limit on the conversion limit is 25 minutes per day.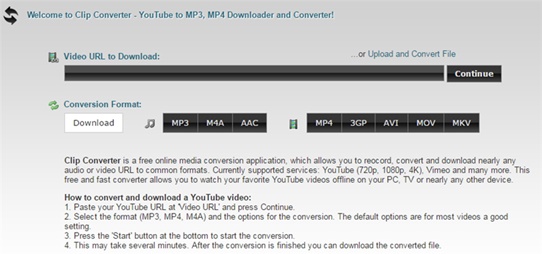 12. Free encoding:
It is free to use FLV to MP3 converter which is safe and secure, and it does not compromise your file while converting it. It helps you convert files online, and then you can save the converted files to Dropbox, but it takes a longer time to convert the file and also it requires registration to use the converter.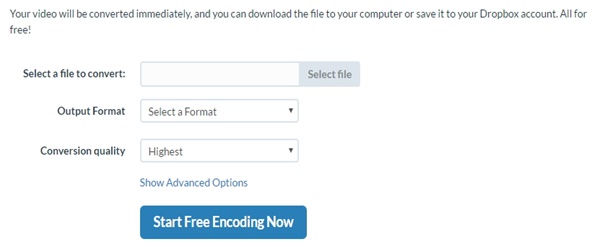 13. Zamzar:
It is also a free online converter, and it supports up to 1200 conversions which can be converted to any format. It supports conversion of video and audio files. The convert lets you choose the format which is supported by your media player and game consoles such as Xbox. There are only simple four steps for the tool:
Go to Upload file>Then choose output format> enter email> convert.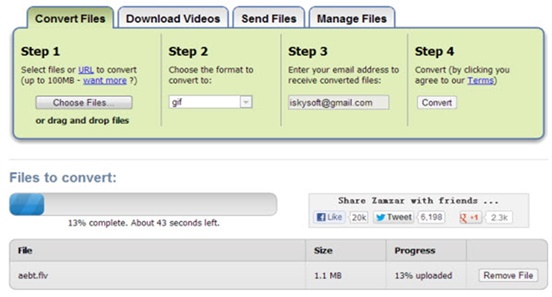 14. YouConvertit:
It is also an online FLV to MP3 converter that converts a variety of audio and video format, and the conversion takes place only in four steps. Where you can upload the file to convert, then choose the output format, enter the recipient's email address and finally convert the selected file. It features many input and output formats the supported file includes FLV, MP4, SWF, WMV, 3GP, MOV, AVI, MPG and many more but it limits its conversion size of 60MB per file.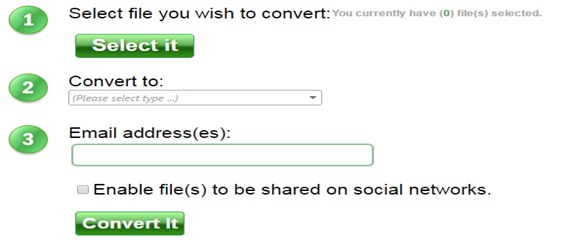 15. Convert2MP3:
Convert2MP3 is another lightweight and fastFLV to MP3 converter that can be used from any device. It downloads videos from YouTube and other popular sites and converts them to MP3 and other formats. With this converter, you can also convert FLV files to MP3 without any struggle. It is a free FLV to MP3 converter and does not require any registration, but you cannot upload or convert your own videos it only supports videos from the streaming sites.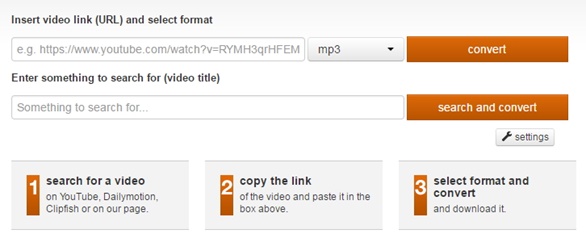 Conclusion:
There are times when applications can be very expensive and take time to get installed. But, with the DVDFab Video Converter, you can expect a lot more video conversion without any buffer or Lag. It is the best FLV to MP3 Converter available in the market as it offers amazing speed and functionality. The software is easy to use and also comes with encoding options which are amazing. With that being said, mentioned above are some of the top FLV to Mp3 converters which are highly useful and multifunctional.