Top 10 Best Free Video Players for Mac
Summary: Are you looking for a free video player for Mac? Here are top 10 Mac Free Video Players that supports a lot of formats and can output top video/audio quality.
DVDFab Player 6 Free
• Offer two display modes: PC Mode and TV Mode
• Provide menu support for DVD and Blu-ray discs, folders and ISO files
• Play 4K UHD, HEVC videos and 3D media contents with HDR 10 and HD audio output support
The best free video player for Mac should be such that will be able to play any video format including QuickTime videos. It should have a great image resolution, top quality, and above all, it should come with a simple, light, and extremely easy to understand interface.
Today's post is about introducing Mac OS X video players that are free and meets the criteria above. They can be used by users of all classes including those with little to no technical knowledge about selecting video players for Mac.
Part 1: The best free video players for Mac
1. DVDFab Player 5 for Mac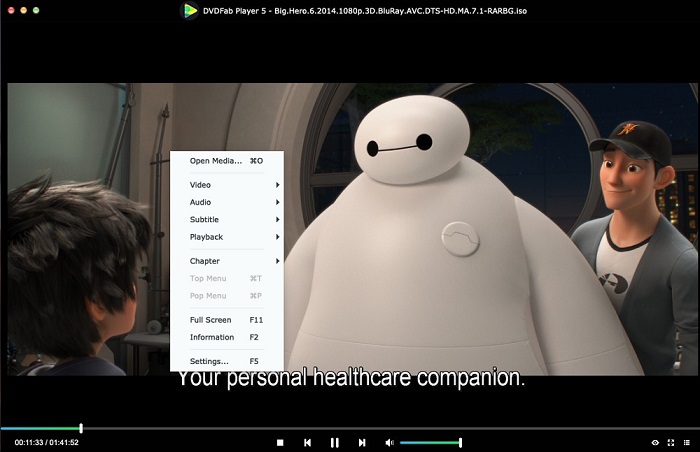 DVDFab Player 5 for Mac is arguably the best video player app for Mac and PCs; a reinvented Mac video player with two distinctive playback modes (PC mode and TV mode). It is a full-featured video player yet with a simple, easy-to-understand interface. Awesomely, this player packs an all-new playback engine for improved stability, compatibility and seamless playback.
Also, this media player provides the best-in-class navigation menus for DVDs, Blu-rays, and 4K UHD Blu-rays, with undisputable HDR10 and Hi-Res audio output which includes Dolby Atmos, TrueHD, DTS-HD Master, etc.
Features of DVDFab Player 5 for Mac
Ø Top-of-the-class media playback support on all the media formats regardless of the codes (H.265, H.264, HEVC, WMV, etc) or resolution (up to 4k)
Ø Up to Dolby Atmos & DTS:X Hi-Res audio quality
Ø HDR10 playback mode for HDR10 capable display monitors or 4K TVs
Ø Navigation menu support on DVDs, Blu-rays, and 4K Ultra Blu-rays
Ø Redesigned interfaces for both TV and PC playback modes
Ø Opens 4K Ultra HD Blu-ray discs 5x faster, thanks to the all-new improved playback engine
2. 5K video player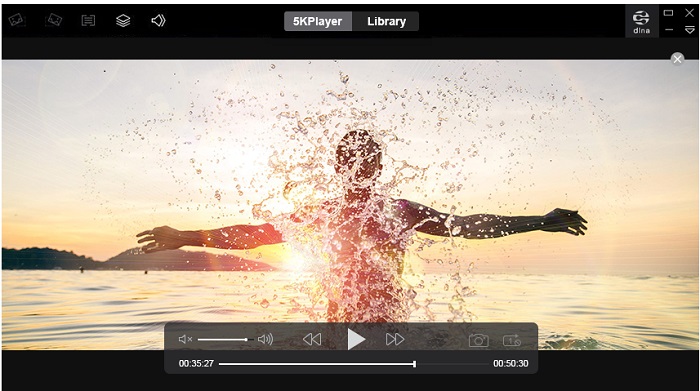 This video player for Mac is super intuitive, packed with great features, and available for free. The 5K player is airplay enabled; you could stream and download online videos with this app. Also, this app can receive satellite radio, so you could listen to radio channels through it.
Features of the 5k video player for Mac
Ø DLNA and Airplay enabled
Ø Plays 4K, 5K, 1080p HD videos, DVDs and radio with a revolutionary design
Ø Online video downloader
Ø Inbuilt radio player function
Ø Intuitive, user-friendly, and advanced interfaces
3. VLC Media Player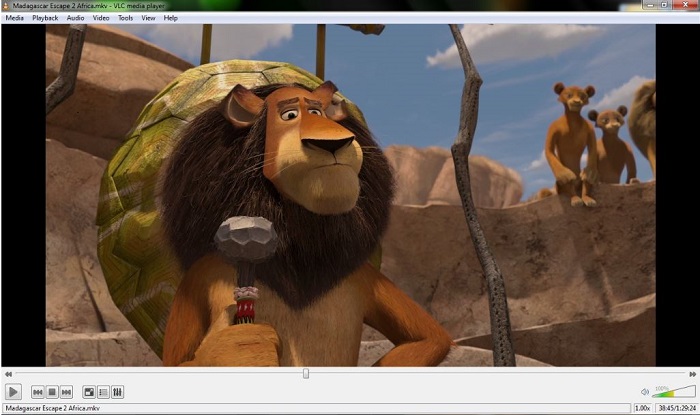 Almost everyone knows about VLC media player; it is obviously among the best cross-platform video players. It is available for free and comes with good features for Mac users. VLC doesn't require Codec packs and it can play videos of various formats flawlessly.
This is just a simple, fast, and powerful multimedia player for Mac and other OS.
Features of VLC media player for Mac
Ø Compatible with all operating systems
Ø Plays codecs with no codec packs
Ø Accepts extensions
Ø Simple interface with lots of features
Ø Supports Blu-rays and DVDs
4. Elmedia Player for Mac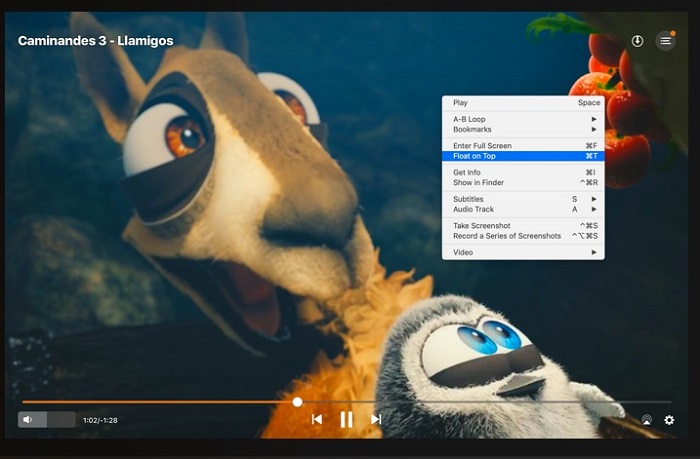 This is one of the best free video players for mac. It is a full-featured video app with higher streaming capabilities. The Elmedia player can play any video format, plus, it has the ability to stream your videos to AirPlay, Chromecast, and DLNA-enabled devices. Also, this app does not require external codecs.
Features of Elmedia video player for Mac
Ø Streams your local files Airplay, Chromecast, and DLNA devices
Ø Supports online video streams from YouTube, Vimeo, etc
Ø Supports all media formats which include FLV, SWF, WMV, AVI, MOV, MP4, etc
Ø Hardware accelerated playback
5. Cisdem Video Player for macOS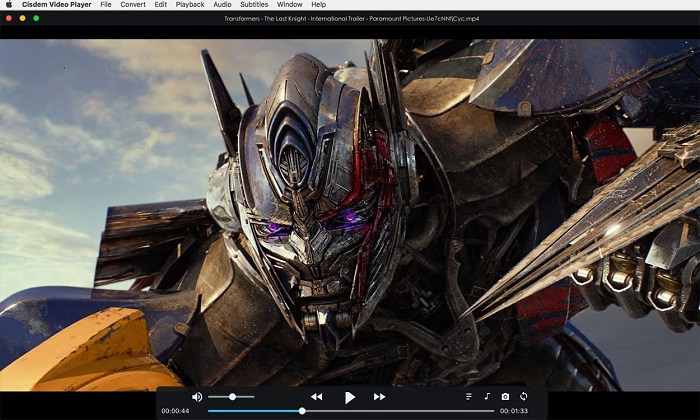 When looking for a free video player for mac, Cisdem is a good option to consider. This app plays up to 5K and Full HD 1080P videos flawlessly. Cisdem Video Player has a smooth interface, featuring a set of handy buttons for managing videos. Also, you can take snapshots when playing videos on Cisdem free mac video player.
Features of Cisdem Video Player for Mac
Ø Flawlessly plays 4K, 5K, 1080p HD videos
Ø A universal video player that virtually plays any video format
Ø Take snapshots from playing videos
6. MPV player for Mac
While MPV has no official GUI, it has a small controller that is triggered by mouse movement. This media player is an open-source, cross-platform app with support for various formats. It is one of the best options you'll get when looking for a distinctive mac video player free.
Features of MPV
Ø GPU video decoding
Ø High-qualityvideo output
Ø On-ScreenController
Ø Open source media player with support for many formats
7. MPlayerX media player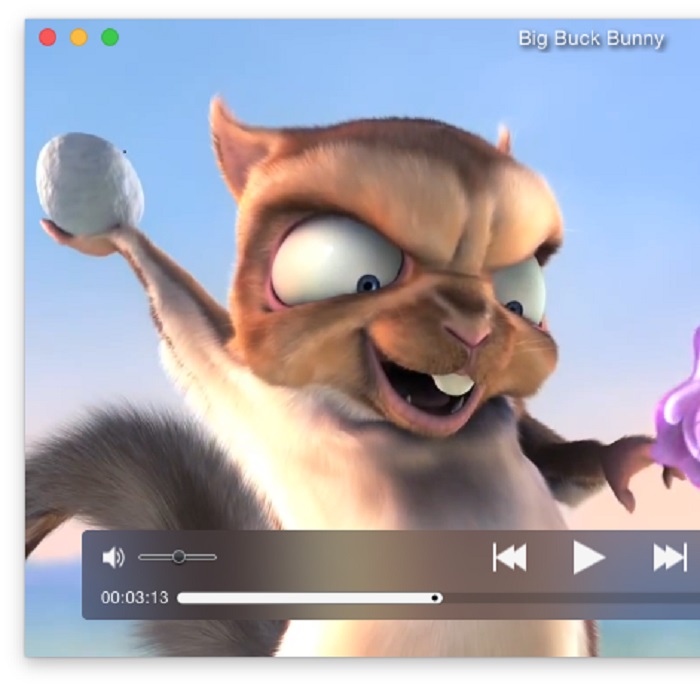 While there are tons of mac video players out there, MPlayerX is among the few best ones you could get for yourself as a mackintosh user. The app is lightweight and has support for almost all video formats. MPlayerX seems to be specifically designed for MacOS computers with a distinctive interface. Also, this free mac video player supports Apple Remotes, has a full-screen mode, and your video starts from it stopped previously.
Features of MPlayerX
Ø Supports a wide range of video formats
Ø It has support for subtitles
Ø Handles all media format without extra plug-ins or codec packages
8. DIVX for macOS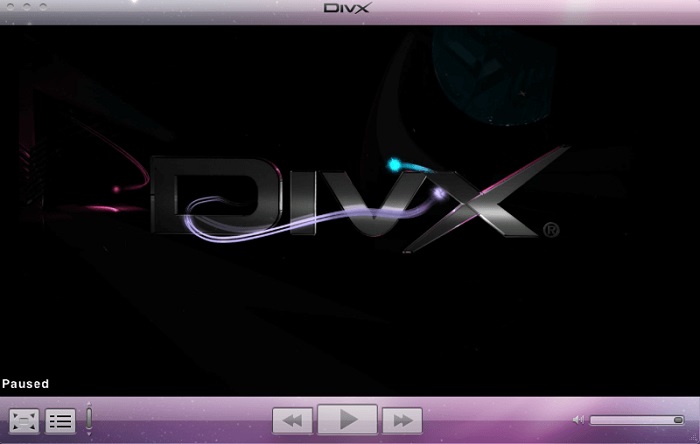 This is a cross-platform video player with lots of support. It is a free app for macOS users who are seeking a good mac video player free. DIVX allows you to create, cast, and play any video including AVI, MKV, and HEVC up to 4K.
Features of DivX video player
Ø Play most popular video formats, including DivX, MKV, and HEVC up to 4K
Ø Stream videos to DLNA-compatible devices such as smart TVs, consoles, Chromecast, etc
Ø Create & play videos with multiple subtitle tracks in several formats
9. QuickTime Player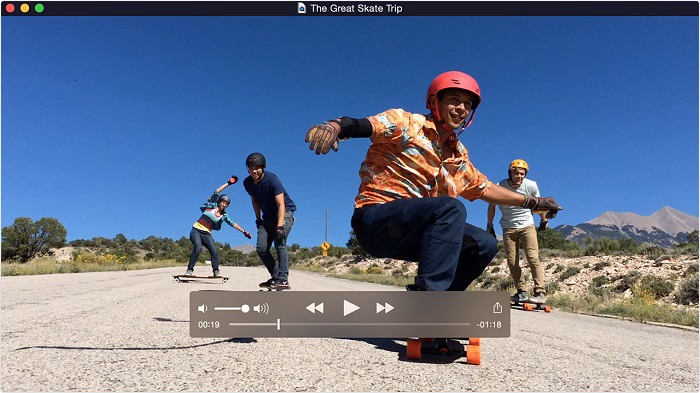 Apparently, this list cannot be complete without containing the QuickTime Player. This media player is a framework by Apple Inc. made available for MacOS users to record, play, edit, and share videos on mac. You can watch HD movie trailers, personal media files, and even internet videos with this video player.
However, there is a limit to the video formats supported by this media; not all media/video formats can play on this app.
Features of QuickTime Player
Ø Advanced H.264 video compression
Ø Lightweight, intuitive interface
Ø Best app for playing Apple MOV video files
Ø High-qualityvideo output
10. RealPlayer for Mac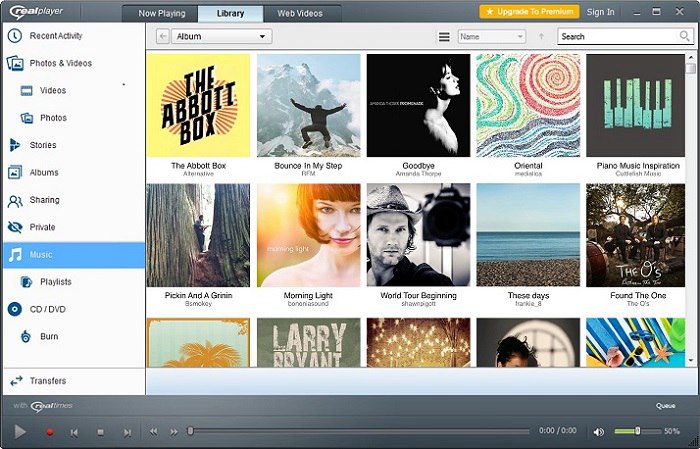 RealPlayer is one of those awesome free video players for mac with notable features. It is an app that allows you to stream videos to different supports devices. Also, you can restrict access to your videos on RealPlayer by adding a security PIN.
Also, you can download web videos with this app and watch them anywhere without further streaming.
Features of RealPlayer for Mac
Ø Keep your video private by adding a security pin
Ø Play, watch and convert any video format
Ø Stream videos to the supported smart devices in your home
Final words
These are the best free video players for Mac. However, the DVDFab Player 5 tends to be the best overall owing to the fact that it comes with much more advanced features and flexible video settings. Also, it could play any video format in high-resolution and output quality up to 4k.
Also, it is packed with an advanced engine for optimal performance, plus a completely redesigned UI for TV and PC playback modes. DVDFab Player 5 is simply the best free video player for mac.
If you also want to find a player to play videos on your iPad/iPhone, please check top iPad/iPhone players.