Summary: Are you looking for audio/video players? Here we tested 5 best Mac MP3 Players, some of them not only support MP3, they are complete media players, even support 4K UHD videos as well.
DVDFab Player 6 Free
• Offer two display modes: PC Mode and TV Mode
• Provide menu support for DVD and Blu-ray discs, folders and ISO files
• Play 4K UHD, HEVC videos and 3D media contents with HDR 10 and HD audio output support
MP3 is one of the most used and popular audio file formats that huge number of people use. To play any media file whether audio or video you need audio/video players. Most of the apps support a wide range of media file formats. In this article, we are going to talk about the best Mac MP3 Players that means MP3 players for Mac OS.
Before we get started with the list, we would like to tell you that most of the audio players don't support playing videos, but most of the video players support playing audios.
5 Best Mac MP3 Players
DVDFab Player 5 is the best MP3 player for Mac. Not only MP3, it is a complete media player that can play almost all popular media file formats. It is available for both Windows and Mac. It can play even 4K UHD videos as well.
The user interface of DVDFab Player 5 is quite simple, and it will take just once to learn how to use it properly. Simple yet powerful media player it is.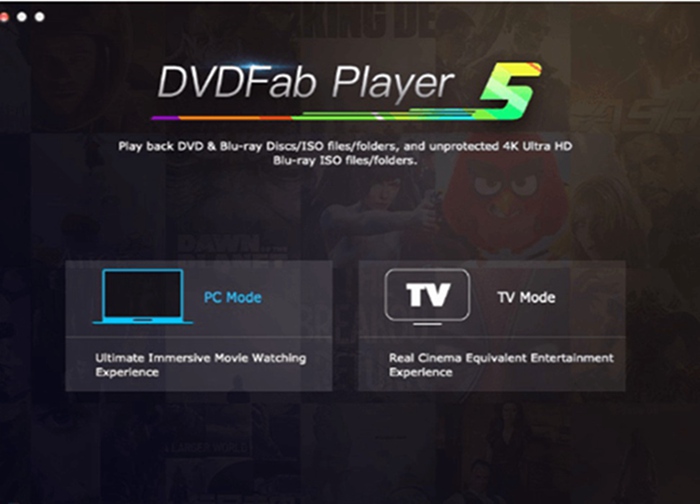 Features of DVDFab Player 5
· It has TV and PC playback modes with distinctive User Interface design. For offering optimum experience the playback modes are optimized accordingly.
· When you play DVDs, Blu-rays, 4K UHD Blu-rays, it shows navigation menu that allows you to jump to a particular section othe DVD/Blu-rays.
· The playback engine of DVDFab Player 5 is so powerful that it opens 4k UHD Blu-ray disc 5 times faster than its contemporary competitors
· It offers HDR10 playback mode that not only displays better pixels but higher resolution with better color and contrast as well. This offers crystal clear
image quality.
· It offers hi-resolution audio output. That means when you play MP3 or any other media filesit offers high quality audio output as it comes with the ability
to output lossless high-resolution audios, such as Dolby Atmos, DTS-HD Master, Dolby TrueHD, and DTS:X, etc., with up to 7.1 channel output support.
· It supports 4K UHD, HEVC, and various other media file formats.
· You can customize the playlist which you can sort to organize better. This improves your viewing experience to a good extent.
2. 5K Music Player for Mac
5K Music Player is one of the best Mac MP3 Players that is free to use, and it works pretty well on MacOS Sierra or any older version. Apart from MP3, it can play a wide range of file formats; in fact, almost all popular media file formats it can play. It also allows you to save videos from Vimeo, YouTube, Dailymotion, and various other video streaming websites. It has a great feature known as iPhone manager which you can use manage your iPhone data such as Audios, Videos, SMS, files, photos, etc.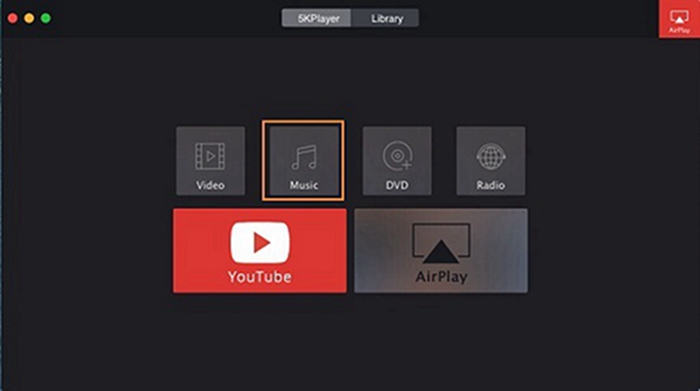 3. VLC Media Player
VLC doesn't need any introduction because it is one of the most popular multimedia player software for Windows and Mac. It can be regarded as one of the best MP3 players for Mac because it has great features, and a wide range of support for other file formats as well.
Downloading YouTube Videos, converting files from one format to another, music streaming are never been so easier. VLC offers it all, and even more.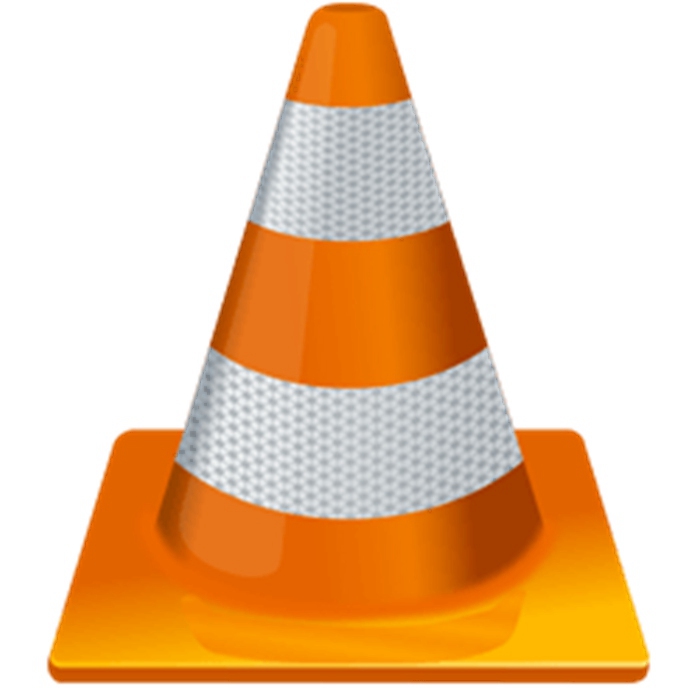 4. Elmedia Player
Elmedia Player is one of the MP3 Players that work with Mac. Along with MP3 audios, it can play videos as well. Almost all popular formats are supported. It works quite will well with iTunes, and creates no problem with contents. However, DRM protected content may create issues at times.
It can stream music from one Mac computer to another Mac computer if Elmedia player is installed on both. The sound quality of the playback is quite great. Without any doubt, you can choose Elmedia Player as a great MP3 player for Mac.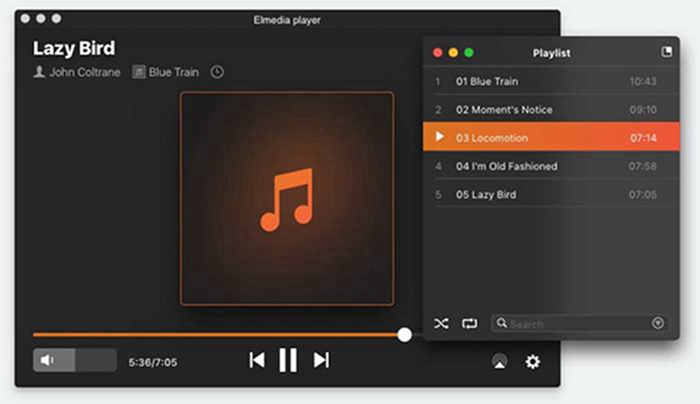 5. Vox Music Player
Mac computer is more powerful than iPhone. Thus, to harness the Mac's real potential, you need powerful tools. Vox Music Player is created keeping this mind. With this, you can experience MP3 at its best. Apart from MP3, it can play FLAC, CUE, APE, DSD, PCM, M4A, and ALAC. It can also play HD audios at 4 times higher sound resolution.
Vox Music Player works with various audio sources including custom playlists, iTunes library, online radio, and so on. While enjoying the song, you can control the playback using headphone buttons, Apple Remote, or Keyboard media keys as well.
For advanced features, you have to upgrade for its premium version. Overall, this is an awesome MP3 Mac Player.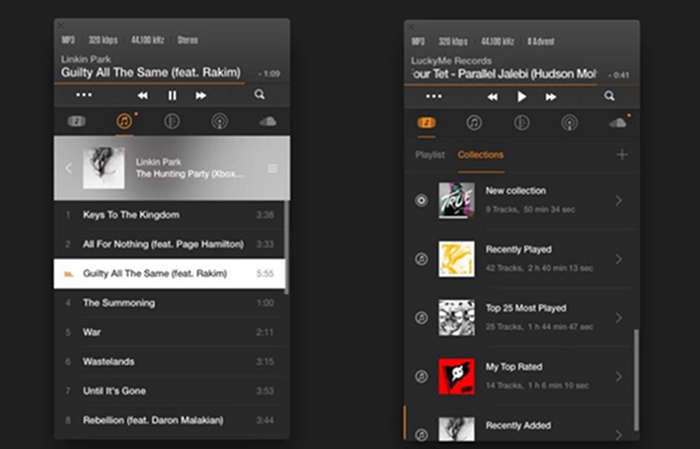 Conclusion
Having a feature-full MP3 player for Mac is bliss as you can enjoy music at its best. These MP3 players for Mac are the best ones out there to enhance your listening experience.
DVDFab Player 5 is one of the most stable MP3 player for Mac, and you should give it a try. Moreover, you can go ahead, and test out all 5 in the list, and use the one that suits your requirement.
If you are looking for useful music player apps for iOS and Android, we tested 10 of them, and particularly mentioned one powerful software at the ends of the article.