How to Covnert MOV to MP3?
Summary: How to convert MOV to MP3? Here we introduce you a powerful MOV to MP3 converter that can convert MOV to various formats including MP3 format easily and quickly.
DVDFab Video Converter
• Convert videos from one format to another like MKV to MP4
• Support video to video and audio conversion
• Enable you play converted files on mobile devices or home theater
• Competent to enhance video quality with Enlarger AI
While there are many video converters in the market, which is due to the incompatibility of platforms and devices, the actual conversion to other formats doesn't come easy. For instance, MOV format which is developed by Apple for playing video on Macs is not supported on all platforms and devices.
The MOV format uses a proprietary compression algorithm developed by Apple, which is mainly used in Apple's Quicktime for saving movies and other video files. And one reason many people prefer video in .mov format is that it offers better image color and less blocky compression artifacts present in many other formats.
QuickTime is pretty famous for its easy-to-use interface and simple design. But sometimes you may only need the audio part of a QuickTime MOV video file, in order to enjoy it on iPod shuffle, iPhone, BlackBerry and other mobile devices. For this reason you will need to extract the audio from MOV file, the best choice is MP3, which is very popular and compatible with any media player and portable device.
Orwhat if your current device doesn't support .mov files, and you have .mov movies on your hard drive, and you want to save the song/soundtrack in MP3 to take with you along on your iPod or perhaps just to listen to the audio without the video, or even to set as ringtone on your phone. In either of these scenarios, you'll need an MOV to MP3 converter to transfer the MOV video to MP3 format.
DVDFab Video Converter makes it possible for you to easily extract audio from video and do almost instant conversion between many different media formats, including MP3. It is the best but software, which can convert MOV to MP3 very easily. And not only can it convert MOV to MP3, but with unmatchable speed and excellent quality, it also offers many functions for you to make your output audio a step closer to perfection.
The MP3 format which is the most popular audio format uses lossy data compression to encode data using inexact approximations and the partial discarding of data. MP3 is common for consumer audio storage and streaming. If you want to extract the audio track of an MOV video and listen to the audio on your MP3 device or cell phone, DVDFab Video Converter is the right tool to help you convert MOV to MP3.
MOV files are commonly used for uploading videos to iTunes and for storing and viewing on Apple media devices. And MP4 files are commonly used for Internet download and also supported on almost all media devices. Given that MP4 and MP3 use the same Moving Picture Experts Group format of compression to minimize the file sizes, both files have similar properties, regardless of the fact that MP4 is video and MP3 is an audio format.
DVDFab Video Converter is perhaps the most powerful MOV to MP3 video converter out there, offering video conversion from MOV to MP3 without breaking a sweat. In just a few mouse clicks you are already done with your conversion, with a simple and intuitive UI design that's easy to use even for a newbie.
The function of extracting audio tracks from MOV to MP3 on Mac is native to DVDFab Video Converter, as it can convert a number of video formats to MP3 audio for easy listening, including batch conversion, which may come in handy if you want to convert a number of MOV music videos into MP3 files.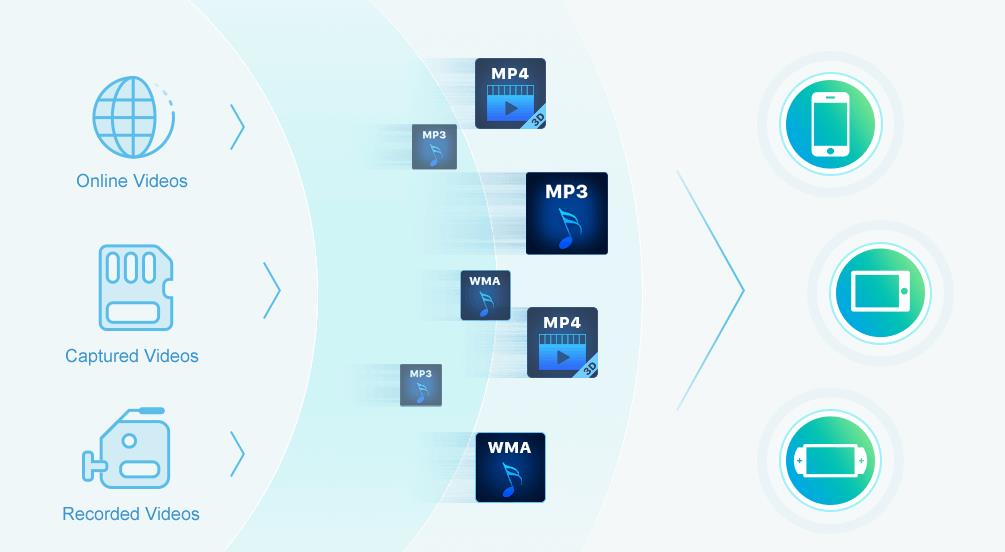 If you're a Mac user and have many movies in MOV format, you must have a big need to convert MOV to MP3. DVDFab can also read all the popular video formats: either from the Internet, digital camcorders, or capture cards, and convert them to any video/audio formats that's compatible with all devices that support video playback.
Other possible Scenario: You've just obtained a video file that's either in a format unsupported by your device; let's say an iOS device, traditional iPod, or your Mac, for instance. Or it is in a form that you'd prefer to not use (large AIFF or WAV audio files, for example). Albeit, there are good number of utilities you can use to convert media files, but what would you resort to when you want something converted quickly, without a lot of fuss and bother, and that costs nothing at most?
Perhaps, you exported your Screenflow recordings as an MOV file on MacBook Pro, and then the export option "iPod" gave is a MOV file, but the MOV file is shown as a video file when you try to play this it in iTunes. So, here is a guide on how you can get MP3 from the recordings.
In this article, we will show you a simple way to convert MOV to MP3 using DVDFab Video Converter. Whenever you just have the need, you'll definitely find the best steps here.
Steps to convert MOV to MP3
Firstly, download the software and double-click the distribution file and follow the instructions on your computer screen. And once downloaded and installed on your PC, you can now launch it and select "Converter" from the option menu. Next click "Add Media" button and then find the MOV files you want to convert and add them to the application. Also, you can simply drag them into the app window.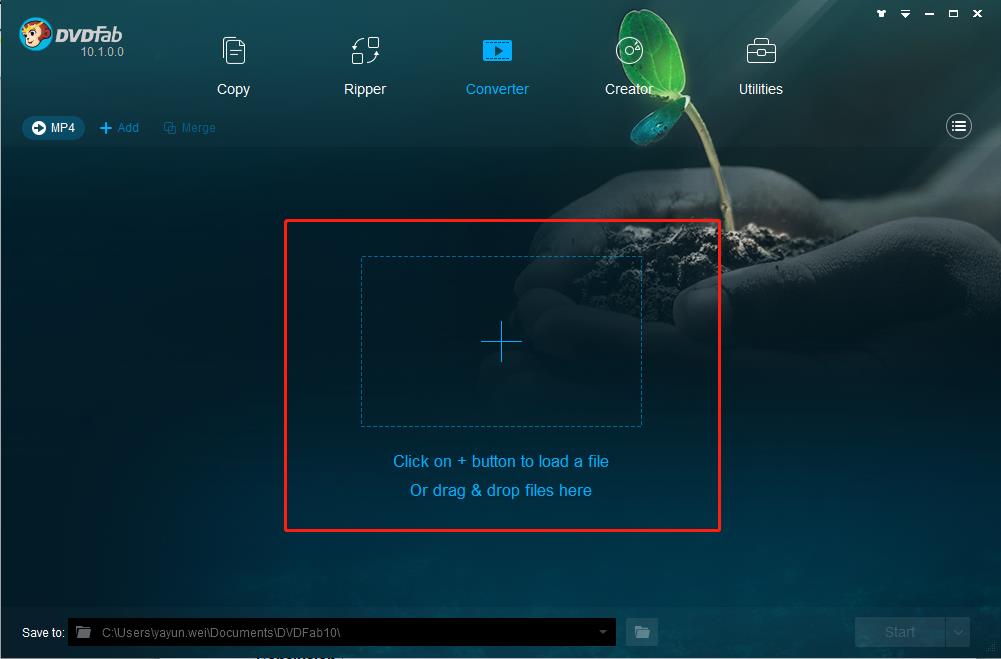 To convert the MOV to MP3, navigate to the left pane and click the profile switcher to choose MP3 format and define the output content: titlenamesand audio tracks.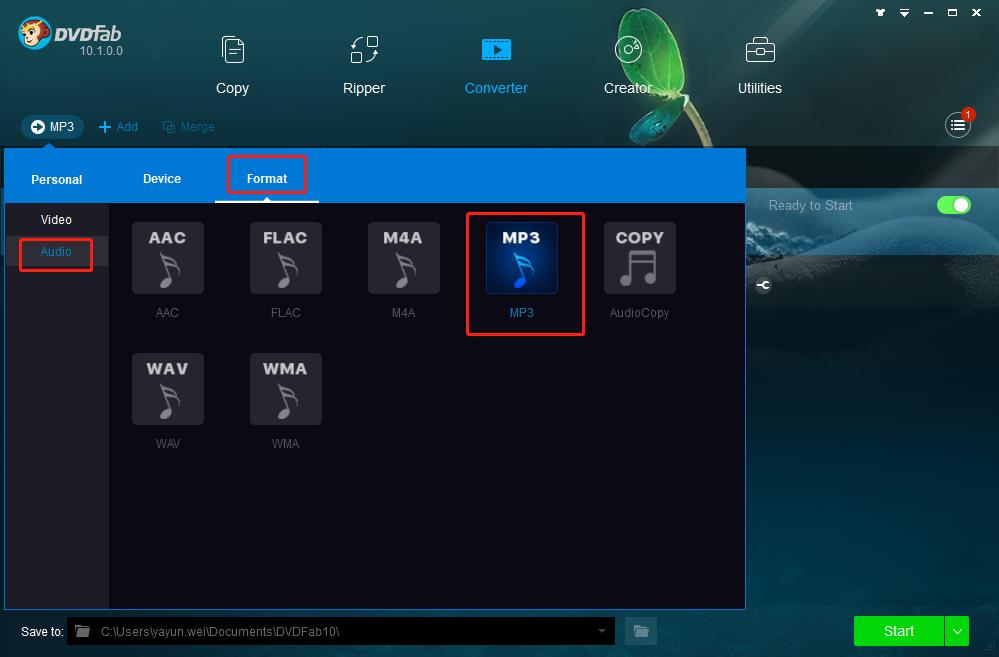 Click on the folder icon to select the output directory to save.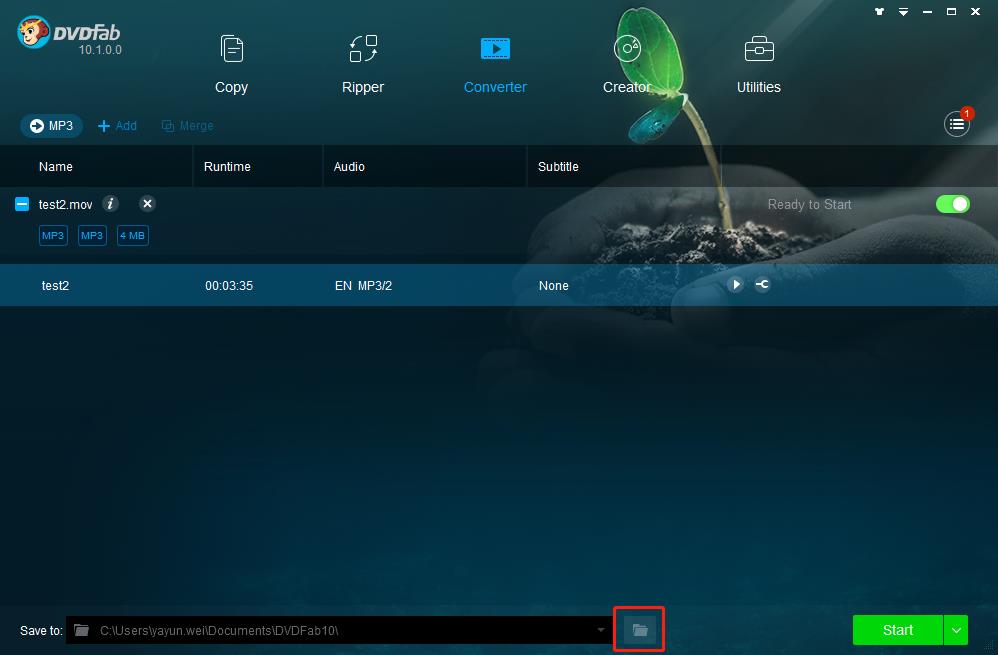 Now, simply click the corresponding "Start" button and the conversion from MOV to MP3 will start automatically. And it will provide you the detailed progress report during the process.
Note: You can also adjust the quality properties using the "Settings" option next to the "Profile". After opening the window, move to Audio Settings and tweak any set of the MP3 attributes such as: audio bitrate sample rate, and channel. But keep in mind that higher bitrate results in better sound quality and larger size.
Conclusion
In any case a utility tool has garish interface—and pretty difficult to use, you're most probably looking at one of the dozens of spam-promoted products that are choking on the Internet, which are usually slapped with poor interface. If you want to convert music from MOV to MP3, there are several tools that promises a lot, but almost all deliver little to nothing, but not DVDFab Video Converter offer an easy-to -use interface, with optimum quality output, andwe make sure your work and lives are easy and fun!