Top 10 Best WMV Players for Mac
Summary: It may be difficult to decide which player is the best WMV player for Mac, so here we list top 10 best Mac WMV video players to help you make an informed decision.
DVDFab Player 6
• Play DVDs/(4K UHD) Blu-rays with menu support
• Support playback for 4K, HEVC, and regular media files
• PC & TV modes available for small & large screen
• Organize & manage local media library via poster walls
The WMV extension stands for Windows Media Video so it seems reasonable to assume that these types of files were designed with Microsoft's operating system in mind, which is indeed the case. However, that doesn't mean WMV files only work on Windows. There are actually plenty of good WMV players for Mac out there that can easily handle this format, along with many others that are not natively supported on MacOS. With so many good players to choose from, it can sometimes be difficult to decide which of them might be the best one for you, but hopefully, our list will help you make an informed decision.
Part 1: Top 10 Best WMV Players for Mac
DVDFab Player 5
If you're looking for a great professional player you'll be hard pressed to find a better option than DVDFab Player 5 for Mac. Though you can use it as your go-to WMV player for Mac, that's just the tip of the iceberg when it comes to this player's full capabilities. The software can run literally run any video format up to and including 4K UHD, as well as support Hi-Res audio and HDR10 for an immersive cinema-like experience at home.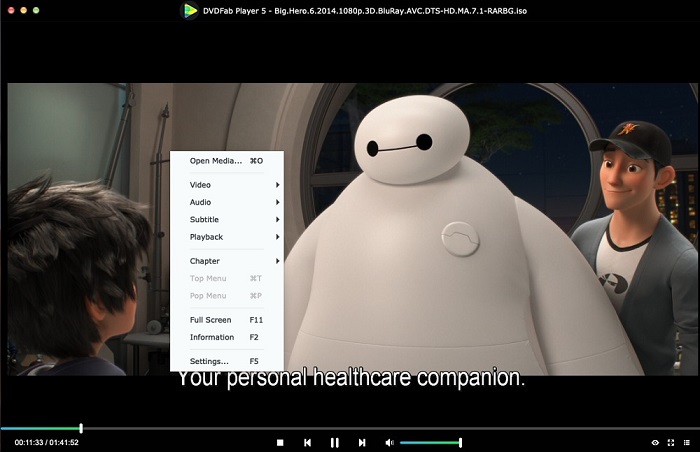 Speaking of which, this WMV player for Mac even has a special playback mode designed specifically for large-screen TV alongside an additional mode oriented towards PC users. In addition to all of that, DVDFab Player 5 also features navigation menu support for DVDs, Blu-ray, and even 4K UHD Blu-ray discs. The software also doubles as a very solid playlist manager, includes a very useful Preview feature, and offers a number of powerful customization tools that will help you achieve the perfect viewing experience.
Flip4Mac
Under normal circumstances, QuickTime can't be used as a WMV video player on Mac because it doesn't natively support the format. However, you can still make it work by enhancing QuickTime with the Flip4Mac plugin-in, which allows it to play WMV files just as good as any other player.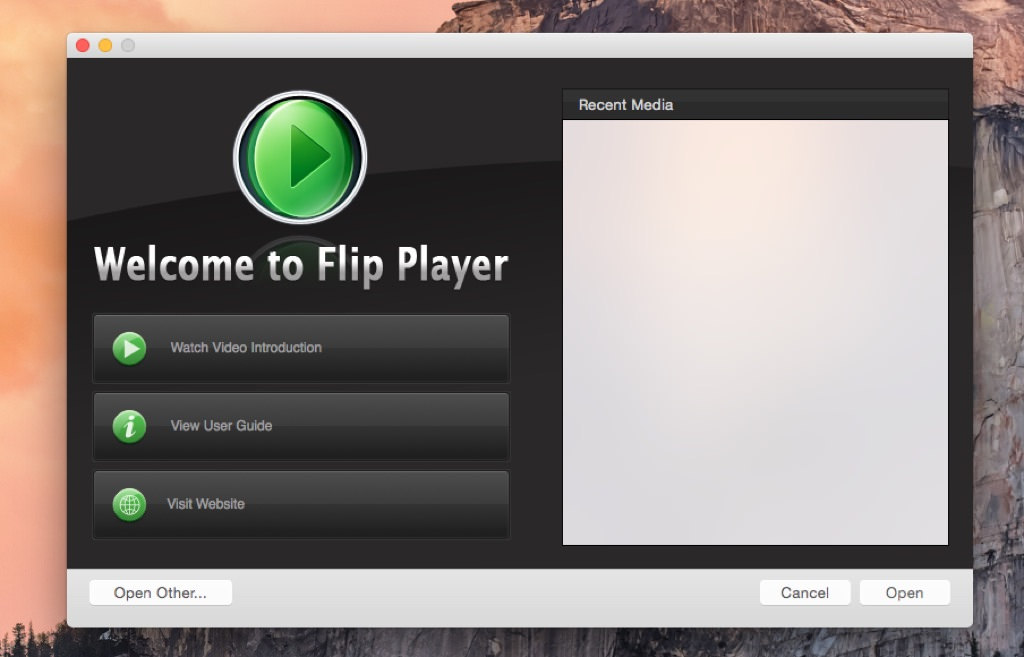 MPlayerX
MPlayerX is a very powerful WMV player for Mac that works particularly well on portable devices like MacBooks. Although you can definitely make good use of it on a computer, the software is at its best when you interact with it via touchpad. With support for pretty much any format and a nicely designed user interface, MPlayerX is always a great choice for playing WMV files.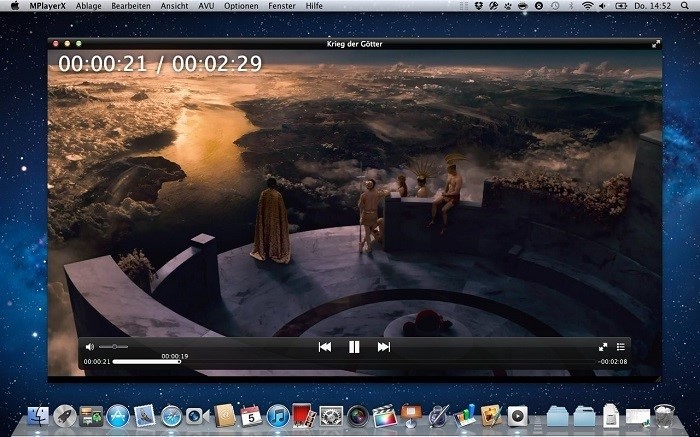 VLC Media Player
VLC is quite possibly the most popular WMV player for Mac, Android, Windows, and pretty much any other platform you can think of. The software is free and open source so you can expect new features and support for additional formats to be added at regular intervals. VLC includes many useful tools that are ideal for advanced users but you can just as easily use it as a basic video player without having to worry about any of the extra stuff.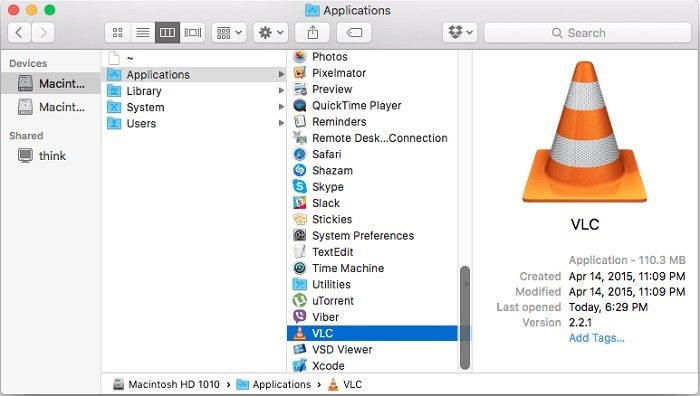 DivX Player
DivX is very similar to VLC in terms of its capabilities but comes with a more streamlined interface that could be more appealing to some users. Aside from that, though, you can expect most of the same features here so choosing between the two is mostly a matter of personal taste. Unlike VLC, however, DivX does incorporate some ads so make sure to keep that in mind.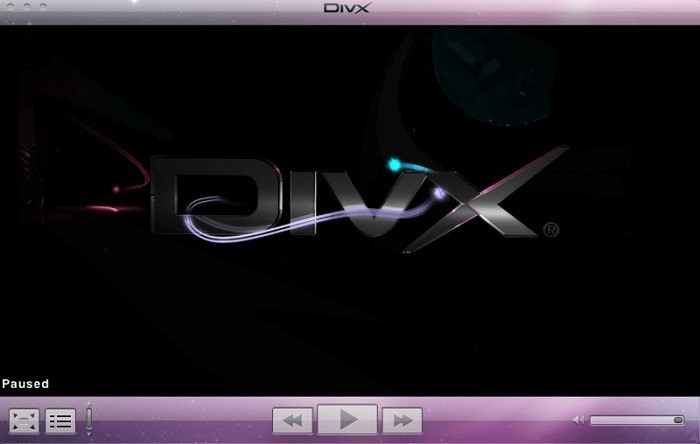 Wondershare Player
Wondershare is a fairly popular WMV player for Mac that stands out thanks to its nicely designed and user-friendly interface. The format support and video playback capabilities are not too bad either but the software does suffer from some technical problems and requires users to create an account in order to make the most out of it. The player tends to come bundled with other pieces of software but a standalone version is also available.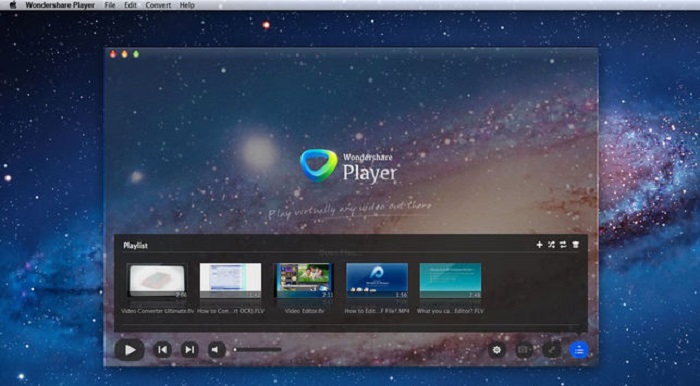 5K Player
Software like 5K Player that was designed from the ground up to handle high-resolution videos is more than capable of acting as an ideal WMV player for Mac. A couple of the standout features here include the ability to stream content via AirPlay and download videos from various different websites. The UI isn't too bad either if you happen to like minimalistic design.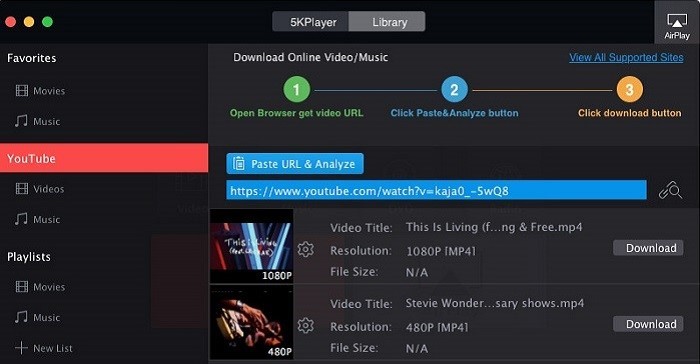 Windows Media Player (Mac)
Windows Media Player is, unsurprisingly, associated with Microsoft's OS, however, there's also a version of the software that was designed specifically for Mac users. Unfortunately, the player hasn't received new updates in a while but still works great with older versions of MacOS.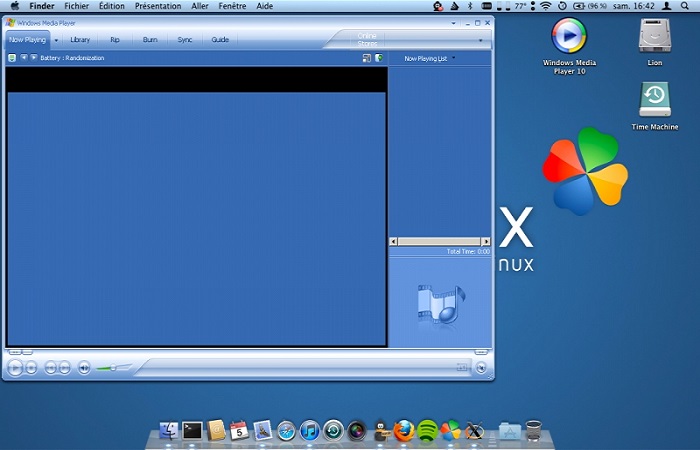 Plex
Plex is not only a powerful WMV player for Mac but also an all-around great media hub and organizer for all your digital content. The software also has streaming capabilities and lets you link up all your different Apple devices so you can always have access to your content wherever you are.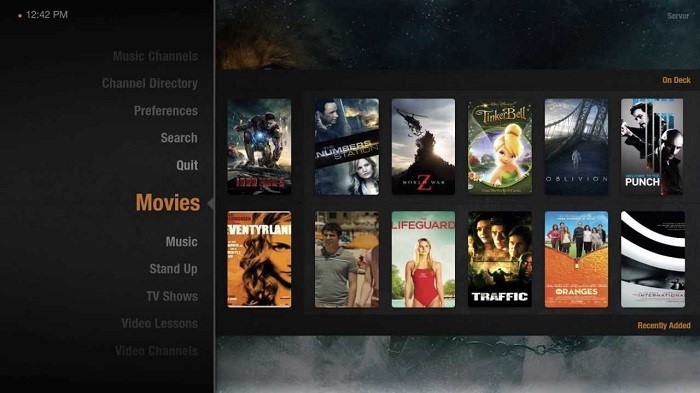 Elmedia Player
Elmedia Player is a more recent entry on the market that's trying to make a name for itself by offering wide format support, high visual fidelity, and an overall quality viewing experience. There are no major standout features here but this is a good choice if you're looking for a fairly simple WMV player for Mac.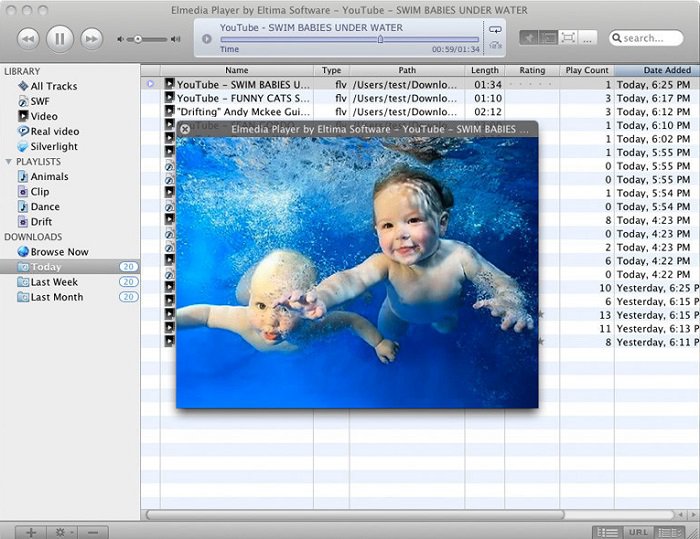 Part 2: Convert WMV to Mac Compatible Format on Mac
If you're not particularly excited about any of the players we mentioned earlier or simply want to stick with a default option like QuickTime don't worry because there's always an alternative. Specifically, you can use DVDFab Video Converter for Mac to take any video and convert it to a format that you already know your existing player can handle. Moreover, DVDFab Video Converter also includes a number of powerful editing and customization tools so you can make to your videos before you convert them. Here's how it works:
1. Open DVDFab 11 and go to the Converter module to get started. Use the "+" button or drag & drop the video you want to convert.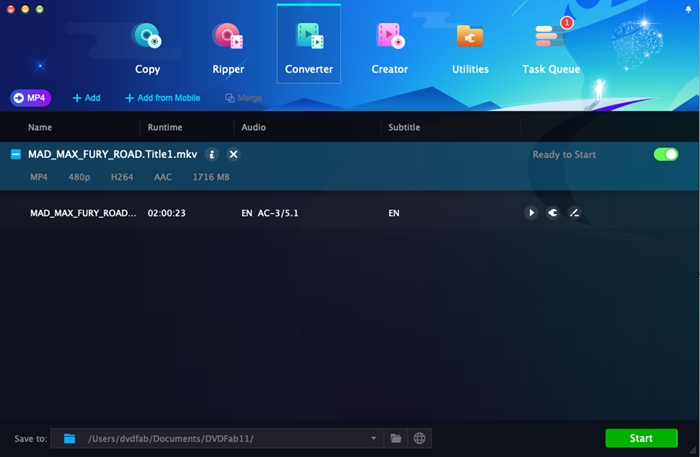 2. Go to the Profile Switcher in the upper left corner to change the format. For example, if you want to convert a WMV file to a format that's natively supported by Mac, such as MP4, you'll need to pick Format -> Video -> MP4.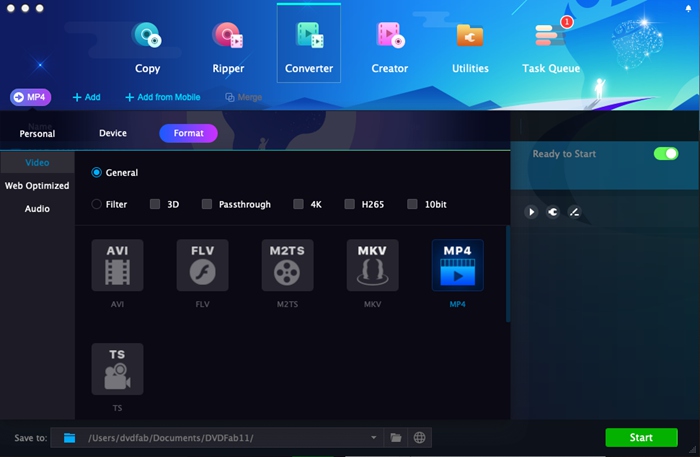 3. As an optional step, you can use the Video Edit and Advanced Settings menus to edit and customize your videos before you begin the conversion process.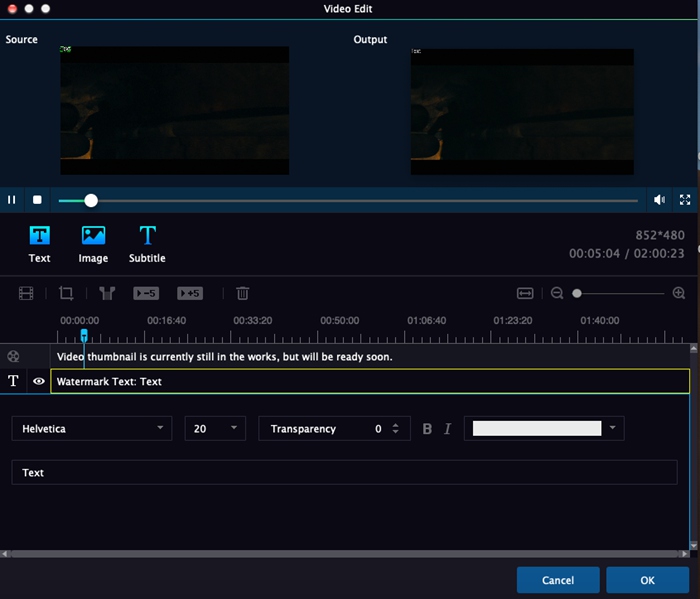 4. Use the bottom menu to pick a different destination if needed and then click the green Start button when you're ready to initiate the conversion process.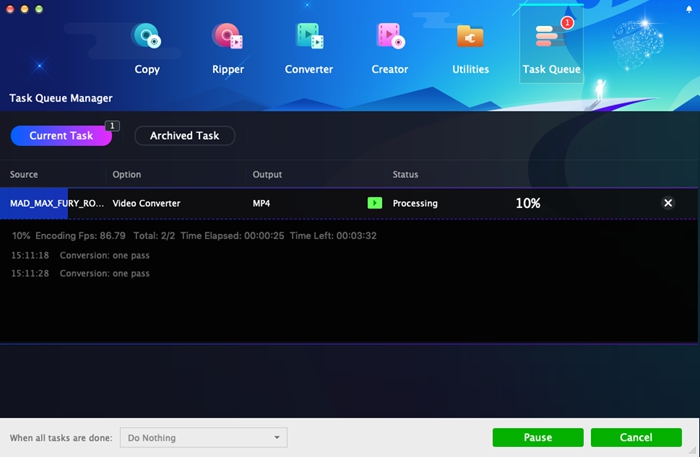 Conclusion
Do you already have the perfect WMV player for Mac in mind or are you still considering your options? There are definitely plenty of good players to choose from but some are definitely better than others. If you use DVDFab Video Converter you don't necessarily need a new player because you can simply convert videos to a format that your default player is already able to handle. However, you don't always want to spend time converting videos, which can take a while when working with high-quality 4K content, so we recommend giving DVDFab Player 5 a try as well. The player offers a free version to play WMV and other videos so you don't have to pay anything for it right off the bat and then you can decide later if you want to upgrade in order to benefit from all its unique features.
If you also like playing and watching movies on iPhone/iPad, you may also want to find an iPad/iPhone player. Please check the top iPad/iPhone players.