3D Video Converter for PC
DVDFab Video Converter is also a great 3D Video Converter for PC when works with DVDFab 2D to 3D Converter, which can convert 2D video to 3D video playable with some player software on PC. Now please follow me to have a look at how to do the conversion with DVDFab.
Step 1: Start up DVDFab 9, choose Converter, and load in the video source
Start up DVDFab 9, and choose Converter option to open Video Converter. Now load in the video source by dragging and dropping it into the program.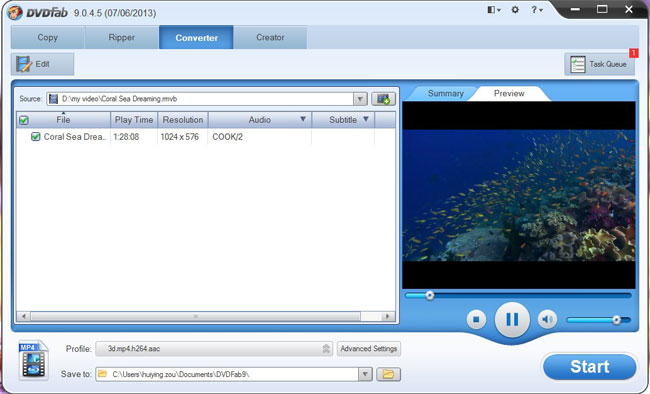 Step 2: Choose a profile
Open Profile box to navigate to 3D Format (now we're starting to use DVDFab 2D to 3D Converter) to choose a format for the output 3D video. Then go to select a profile of the format for output.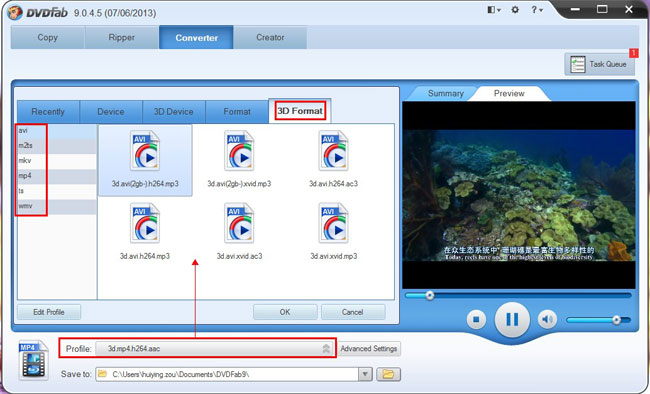 Step 3: Set 3D parameters and video effect
Click Advanced Settings button to bring about all video parameters, audio parameters and 3D parameters that you can freely change and set. For 3D particularly, you can choose anaglyph 3D, side-by-side 3D, or top/bottom 3D.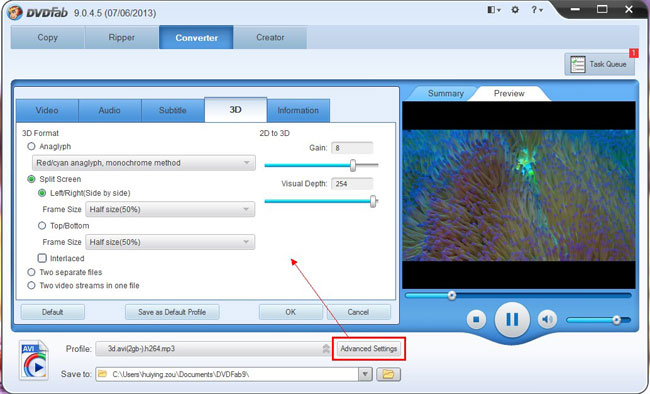 Click Edit button on the main interface to resize source aspect ratio and frame resolution, or to crop the image for display.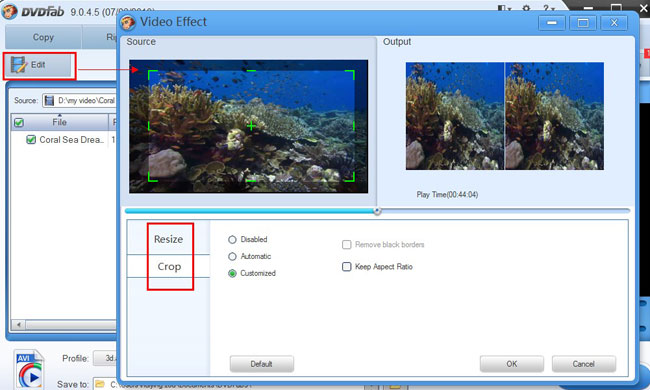 Step 4: Start conversion
Now that all settings are OK, just hit Start button to start conversion. During the process, you can view all detailed progress info.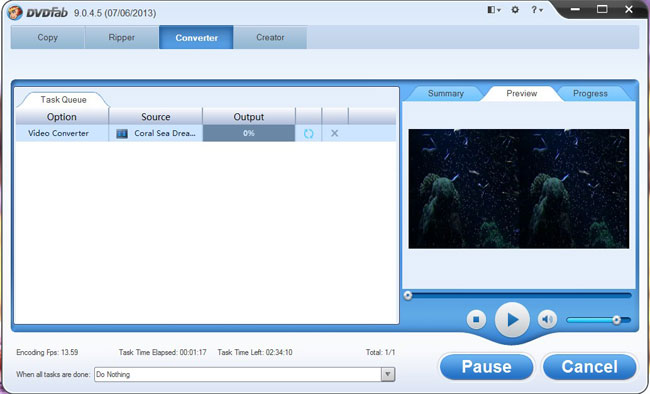 OK. Done. More info about DVDFab Video Converter, please go to: https://www.dvdfab.cn/video-converter.htm
Related Tips: