Back up DVDs to a Blu-ray
12/26/2020
If you have too many DVD files and you want to make them neat, or you want to put many DVD contents into one disc/file with original quality, you can use DVDFab DVD to Blu-ray Converter to back up many DVDs into one Blu-ray file or disc. Next let's have a look at how to do this.
Step 1: Run DVDFab, Go to Copy Option, and Select "To Blu-ray"
After run DVDFab – Copy option, click the mode icon on the left panel to choose "To Blu-ray". Now DVDFab DVD to Blu-ray has been enabled.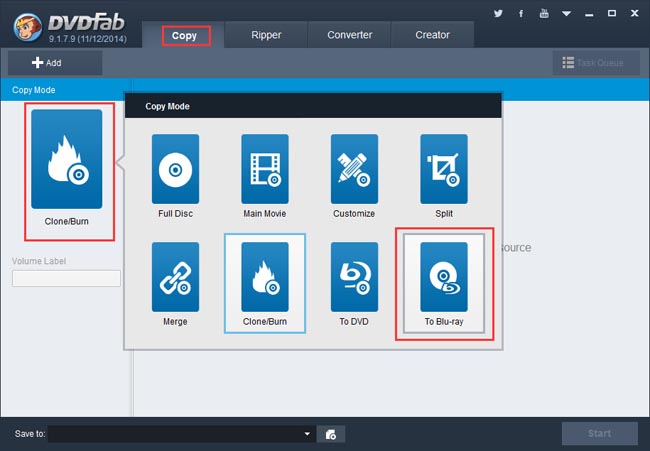 Step 2: Import the Source DVDs
If you happen to have many DVD drives, you can insert all the DVD discs you want to convert into the drives for DVDFab to load them. If not, you need to rip all the DVD contents first to your PC, then drag the backup files into the program. Seconds later, all the source contents will be in and the longest movie titles will be selected by default. You can choose other titles, set audio and subtitles and rearrange the first/end chapter of a title.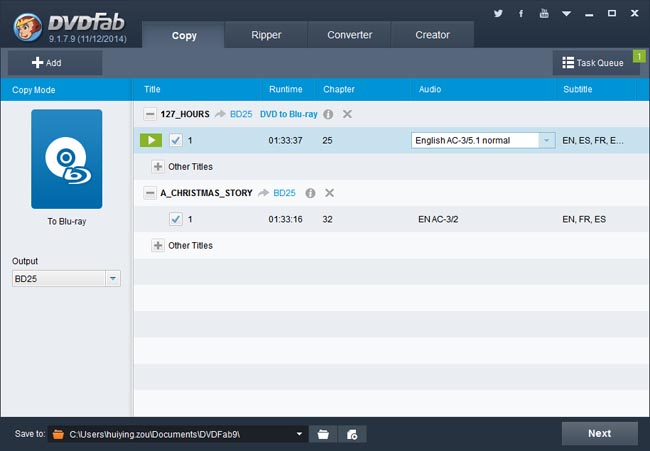 Go to the left panel to select BD25 or BD50 in the Output drop-down according to the output size you want. Move to the bottom "Save to" to specify a storage path for the output which could be a folder or an image file. If you want to burn the content into a physical Blu-ray disc, you just connect a Blu-ray drive to your PC and select the drive here.
Click Next button to confirm your selection.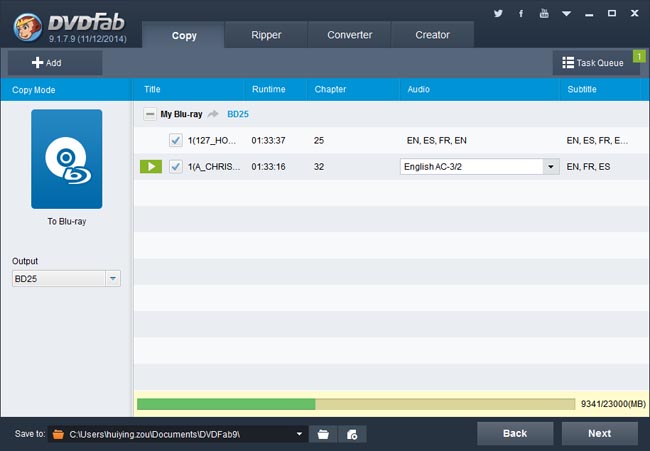 Step 3: Create a Blu-ray Menu or Don't
The above Next button will lead you to create and customize your favorite Blu-ray menu for the output Blu-ray. Many built-in templates are free for you to choose. You can also choose "No Menu" on the right panel and "Next" to skip this menu creation step.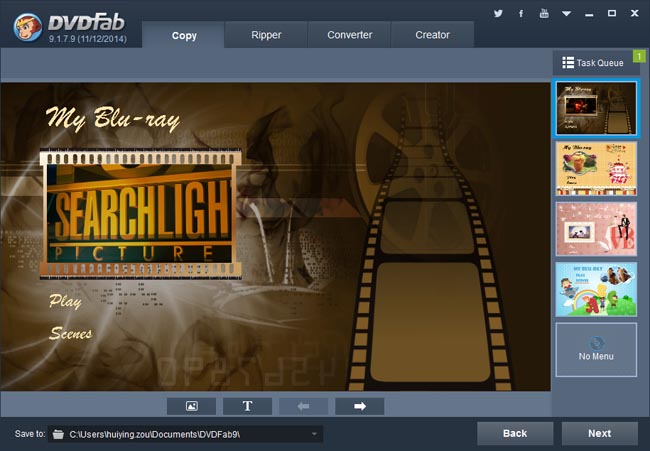 Now name the volume label and set the playback mode in the following window.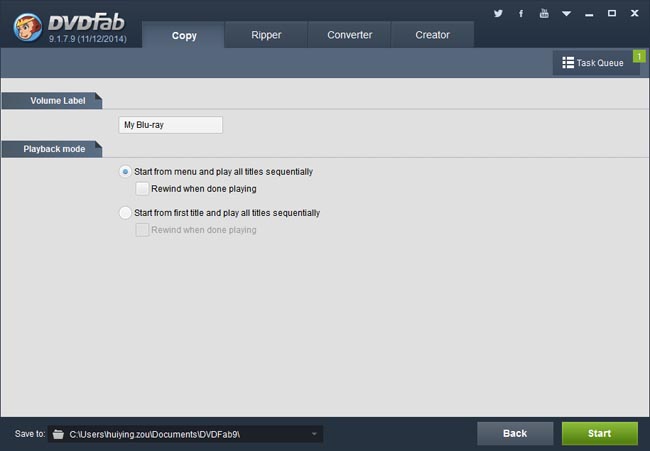 Step 4: Conversion
After all settings have been done, hit Start button on the main interface to start conversion. During the process, all detailed progress info can be viewed. And the PC can be set to shut down or hibernate when all tasks are done, and the program can be set to exit when that moment comes.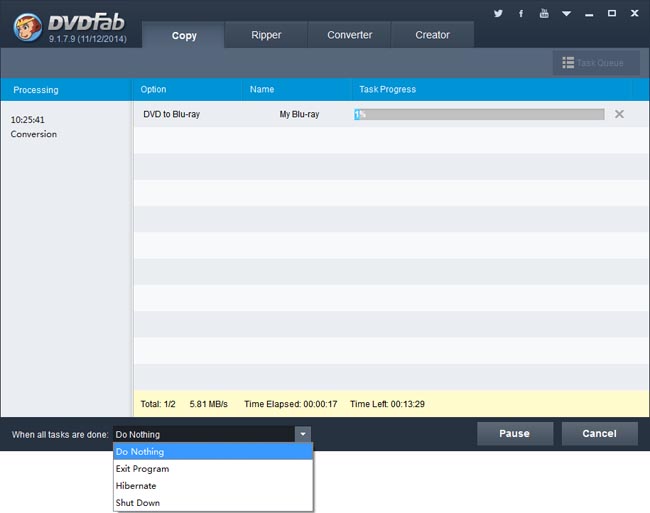 OK. Leave the rest to DVDFab now.
For more info about DVDFab DVD to Blu-ray Converter, please go to: www.dvdfab.cn/dvd-to-blu-ray-converter.htm
① Convert & upscale DVDs to standard Blu-rays with premium quality
② Burn the output Blu-rays to blank discs or save as ISO files/folders
③ Support all types of blank discs: BD-R, BD-RE, DVD±R and DVD±RW
④ Offer multiple sets of beautifully crafted menu templates
⑤ Support GPU hardware acceleration to convert much faster