Χ
How to Produce Your Own Blu-ray Video Disc
You watch movies and all the other videos a lot at home and you also have your own video collections somewhere on your computer HDDs, right? Have you ever been thinking of put those videos onto Blu-ray discs to watch on your home Blu-ray players?
Now, with DVDFab Blu-ray Creator, the best Blu-ray authoring tool available on the internet, this is not a tough task to do anymore. You can use it to create self-made Blu-ray discs with astounding video qualities.
Want some tips on that? Check this out:
Create Self-made Blu-ray Video Disc at Home -> Step 1: Download, install and run the latest DVDFab Blu-ray Creator, then add your personal videos per the instructions, insert a blank Blu-ray disc into your Blu-ray writer, and choose an output size at the bottom middle part of this interface, according the blank Blu-ray disc you inserted in, for example BD 25;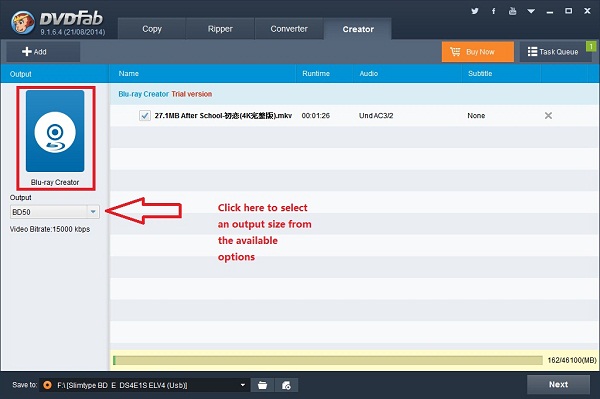 Create Self-made Blu-ray Video Disc at Home -> Step 2: Choose one menu for your Blu-ray you like from the templates, name your Blu-ray and click on "Next";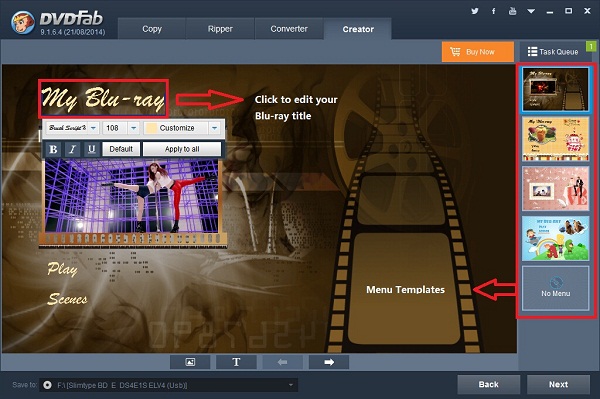 Create Self-made Blu-ray Video Disc at Home -> Step 3: Choose the way you would like to play your Blu-ray, and then hit the start button.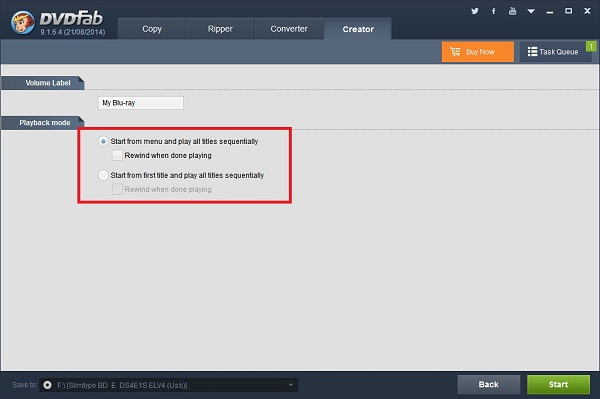 Sidenote:
1). At the menu section, you can click on the text to directly edit the font, size and color, and you can also click on a certain decoration to relocate it;
2). You can click the Image Edit button to change background image for the selected menu.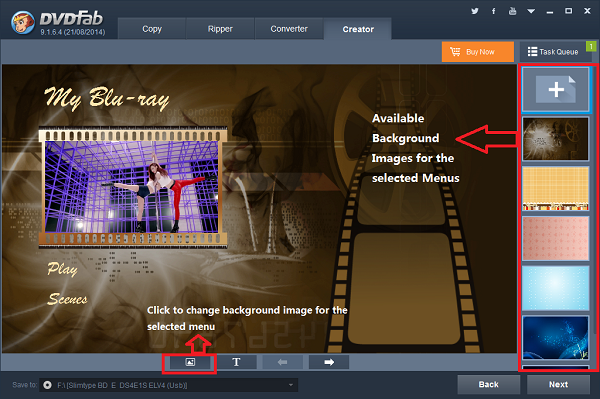 So easy it is! You can do it any time you want at home! Have fun!
Software you need: The latest build of DVDFab 9
Product you need order: Blu-ray Creator
For more information, please go to DVDFab Blu-ray Creator page.
Related Tips: