How to manually correct the inaccurate metadata information of a specified movie on the Movie Server?
Each ISO file made by DVDFab 10 copy modules, when transferred to the Movie Server, is accompanied by its distinctive .meta file, which is why the Movie Server, with the Poster Wall feature, can show all the detailed information on the poster. However, if you transfer your old media files onto the Movie Server, there might be no poster information, or the metadata information on the poster might be inaccurate. When this happens, DVDFab offers another way for you to manually correct the metadata on your PC.
Step 1 > Open the browse on your PC, type "10.10.5.251:32080" in the address bar, and press Enter button on your keyboard;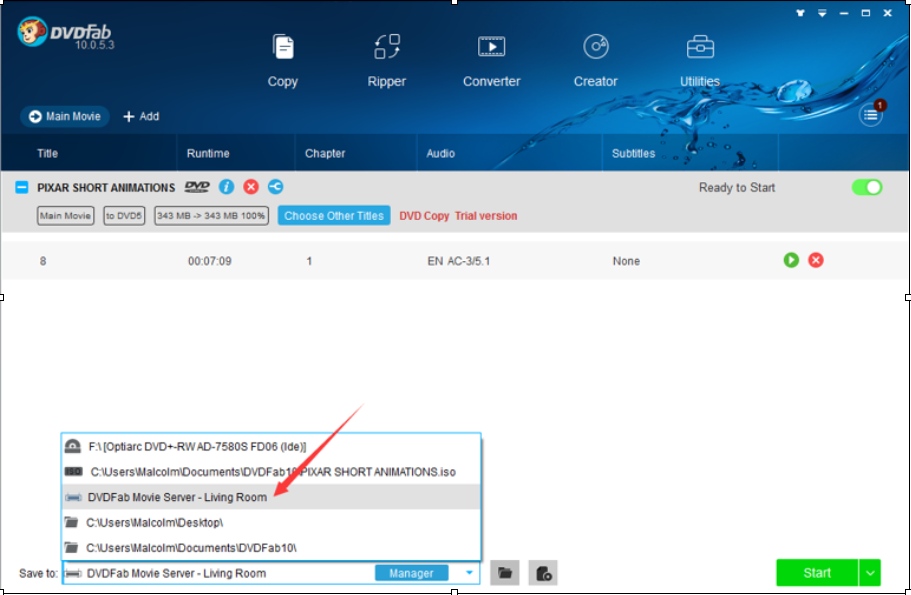 Note: Replace 10.10.5.251 with the IP address of your Movie Server. If not sure, find it on your Movie Server at Settings > General > Wi-Fi/Ethernet.
Or, you can launch DVDFab 10 > Choose Full Disc/Clone mode > Load a source > Choose the Movie Server from the drop-down menu of the Save to section > click MS Manager;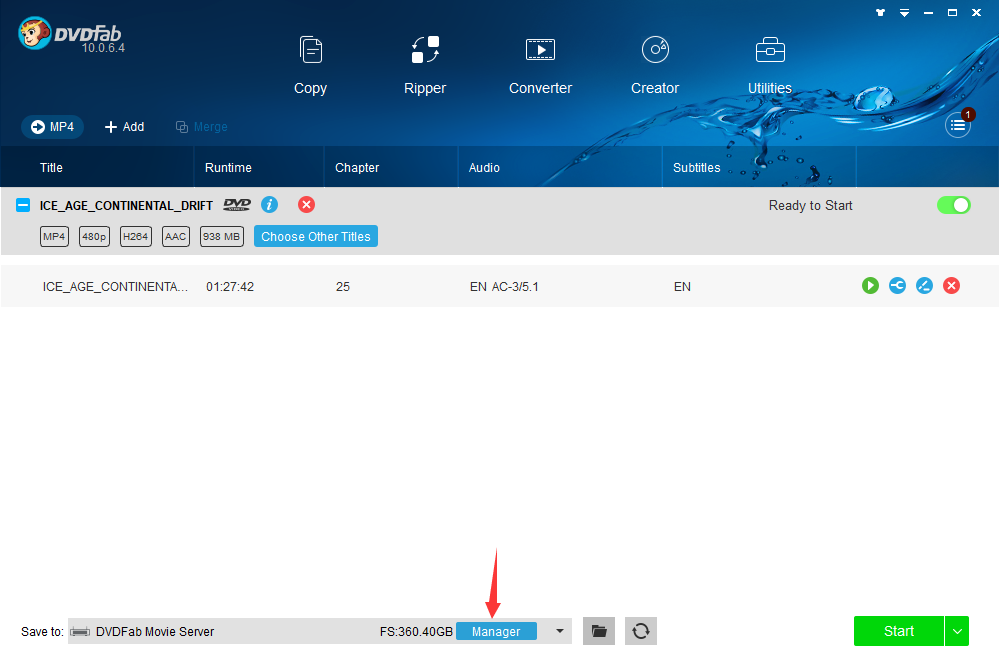 Step 2 > Hover the mouse pointer over the movie whose metadata needs to be corrected, you will see a three-dot icon show up at the bottom right corner of the poster, click on that icon;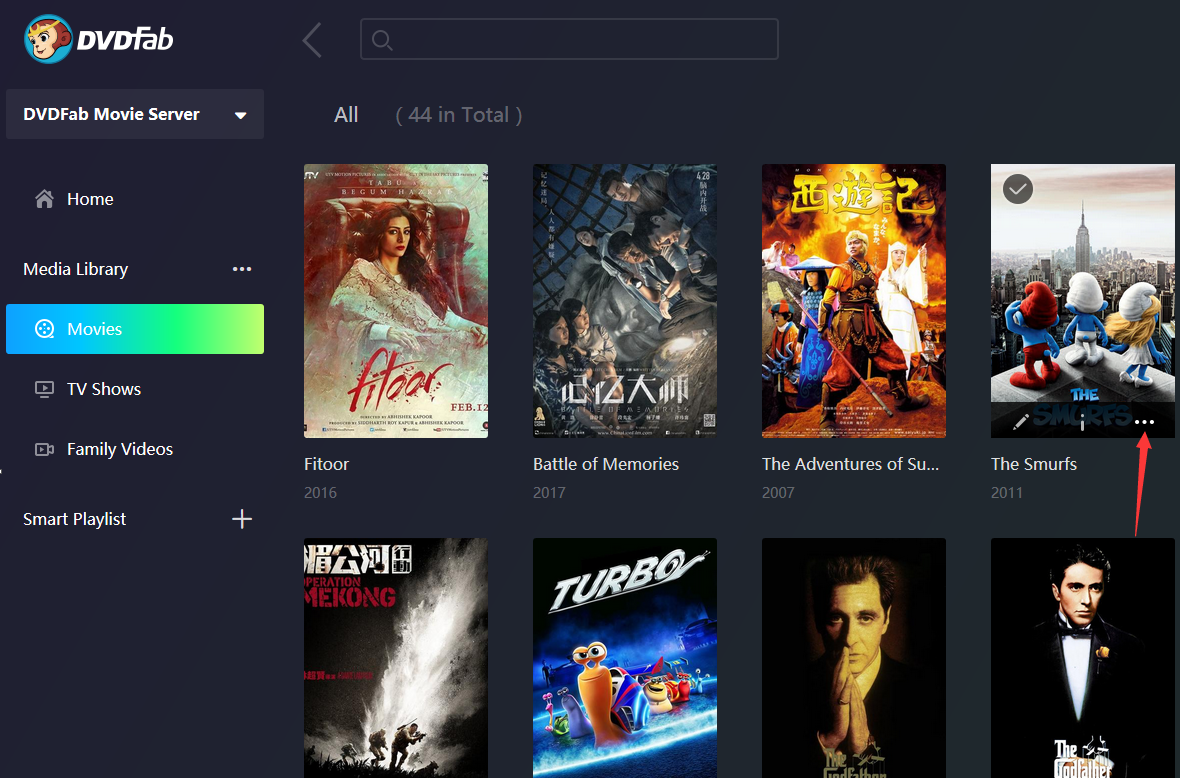 Step 3 > At the popup menu, click on the Matching button;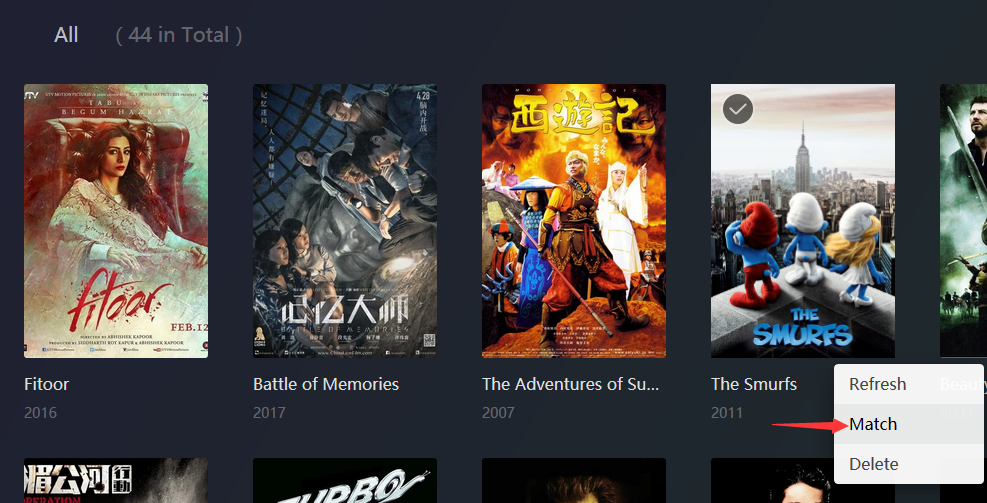 Step 4 > Enter the correct media title, select a category, and then click on the Search button;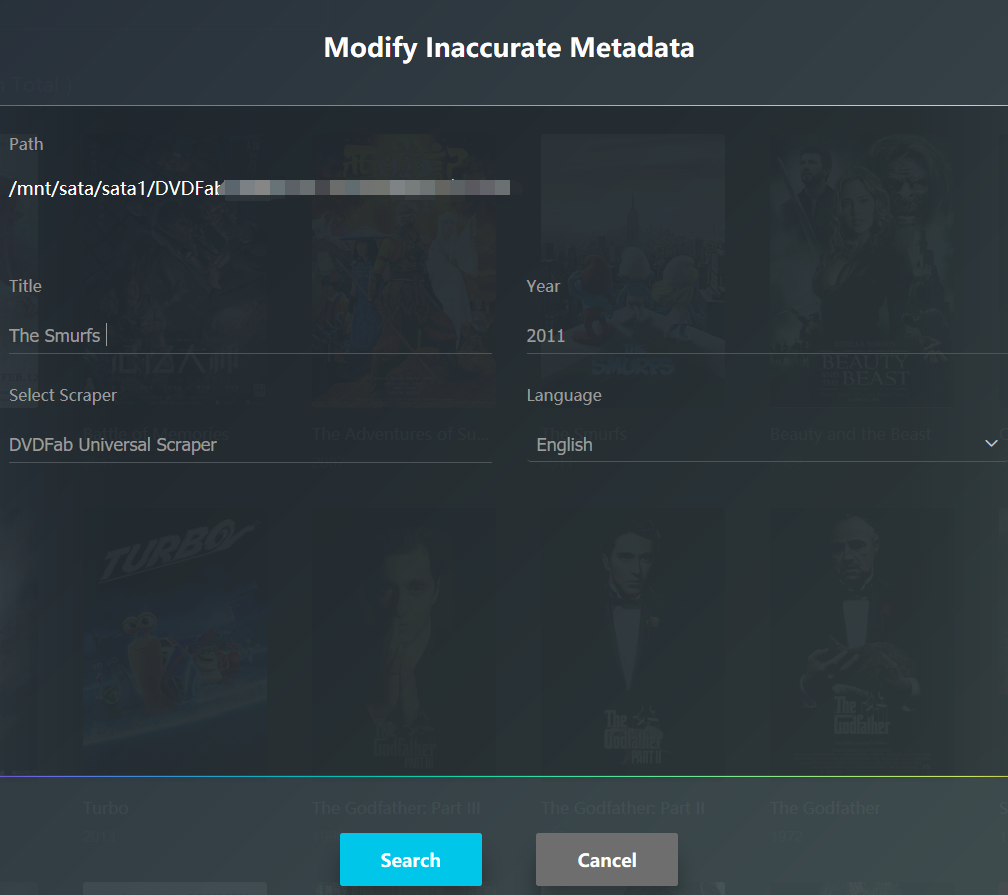 Step 5 > Usually, there will be a couple of posters show up at the next window, you can then select the correct one and click the OK button to apply the poster.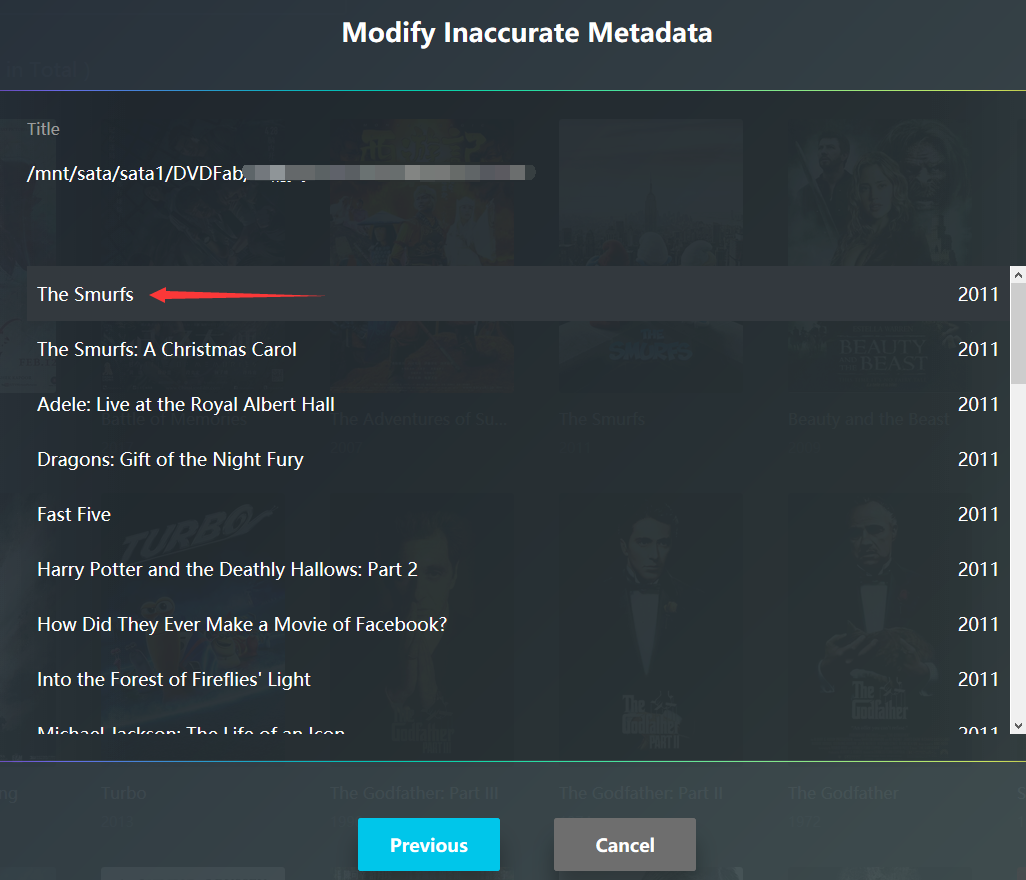 Step 6 > It shall take a few seconds to download and apply the poster, and when it finishes, you can then go back to your Movie Server, and then metadata information should also be updated there.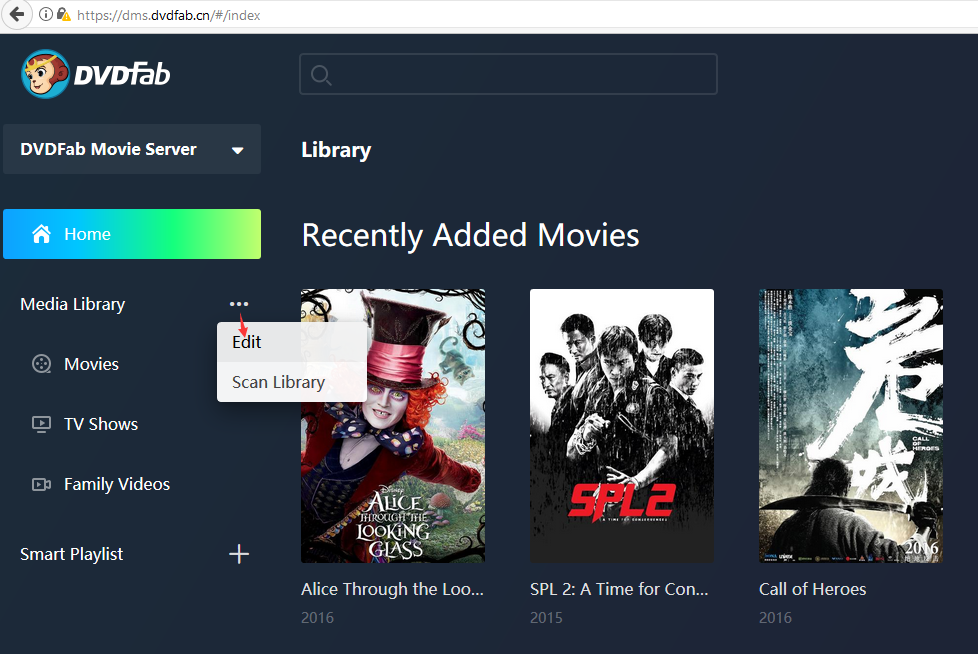 Step 7 > Move to the Movies section and checked the updated metadata information of the movie you've just modified.