Universal Video Converter
DVDFab Video Converter is an Universal Video Converter which can convert nearly any video from one format to another format to meet your needs. It is easy to use with flexible customization capacity and high quality. Next let's have a large picture of this ultimate video converter via a simple tutorial.
1. Start up DVDFab 9, choose Converter option and load in the source
Start up DVDFab 9 and choose Converter option to open Video Converter. Then drag and drop the video source into the program.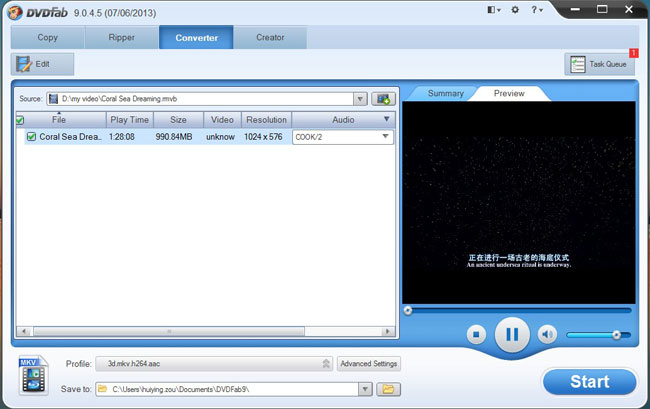 2. Choose the format and profile you want to convert to
Now open Profile box to choose a profile for the output. You can go to Device to choose a device then select a profile.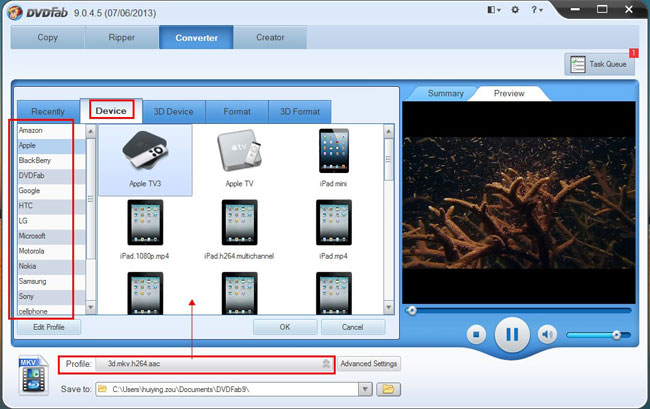 Or you can go to Format to choose a format then select the profile you prefer.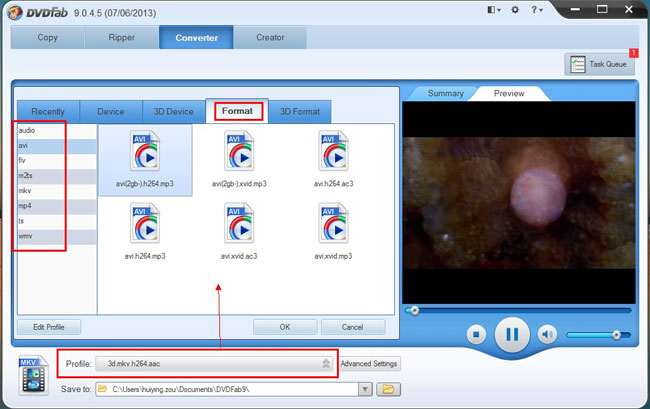 3. Set video parameters and audio parameters
Click Advanced Settings on the main interface to bring about all video parameters and audio parameters and more for you to change/set.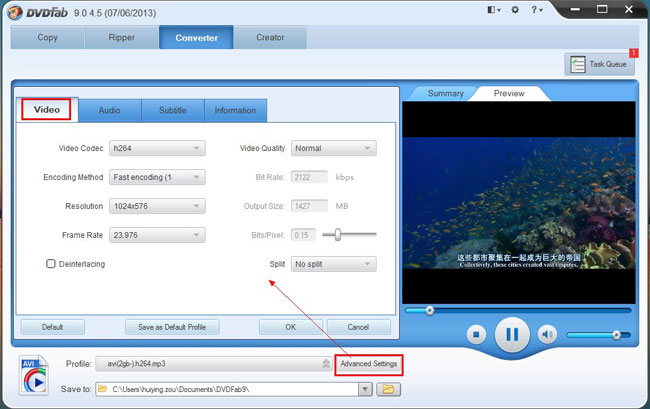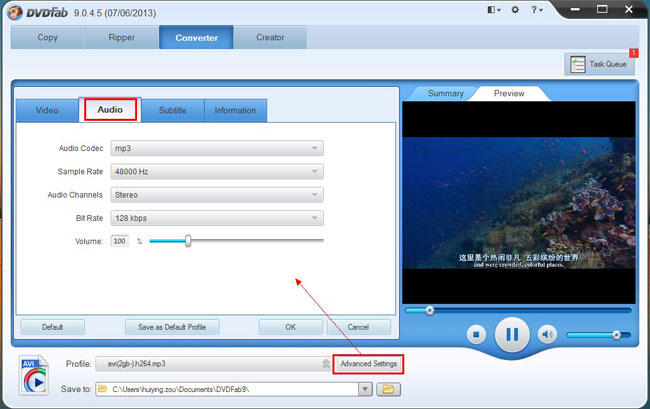 4. Resize and crop the video
Click Edit button to open Video Effect window. Then you can resize the source aspect ratio and frame resolution of the video.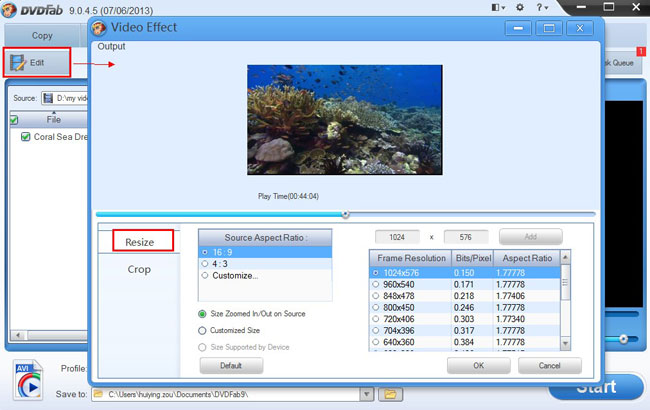 And you can also crop the image for display.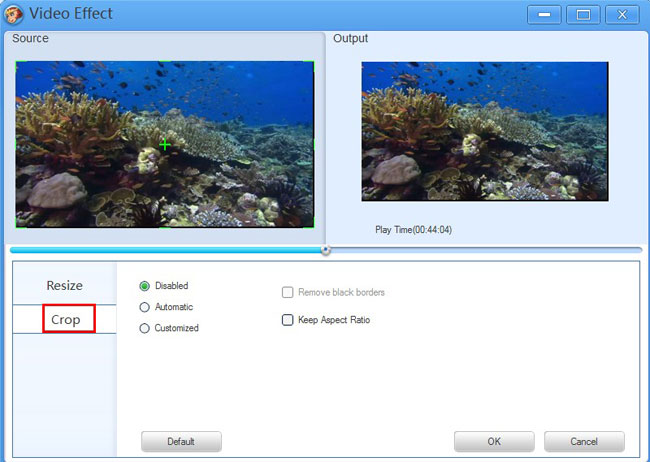 5. Conversion process
Click Start button to start conversion. During the process, you can view detailed progress info and preview the progress with real time images. You can also choose "Exit Program" or "Shut Down" to tell your PC what to do when all tasks are done.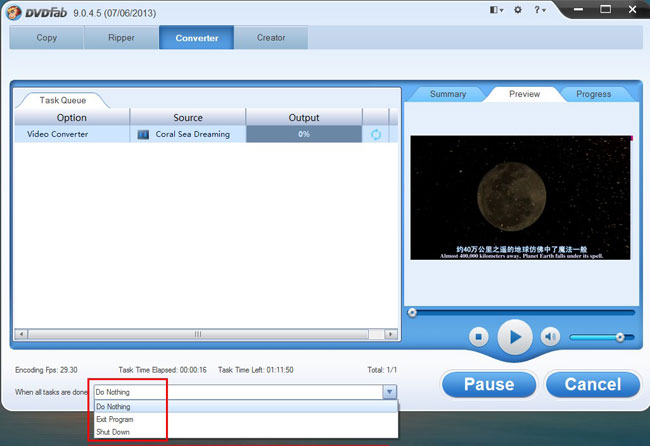 OK. Now leave the rest to DVDFab. Very soon, everything will be completed, and the output effect is fantastic. Try it out yourself. More info about DVDFab Video Converter can be found at: https://www.dvdfab.cn/video-converter.htm
Related Tips: