Tutorial of Passkey for DVD
Passkey for DVD is a Windows-based driver that works on-the-fly to unprotect encrypted movie DVDs. It playes a powerful vanguard role to clear the way. With the help of Passkey for DVD you can get DVDs unprotected and region code free, which can be accessed by all backup softwares and DVD software players such as DVDFab DVD Copy, DVDFab DVD Ripper, PowerDVD, TotalMedia theatra 3. It also allows connection with third-party tools like Imgburn and Nero Recode to burn/recode the non-copy protected DVDs.

Guide

Step 1) Setup

Please download installer file of Passkey for DVD at https://www.dvdfab.cn/passkey-for-dvd.htm and our wizard will guide you through the installing process.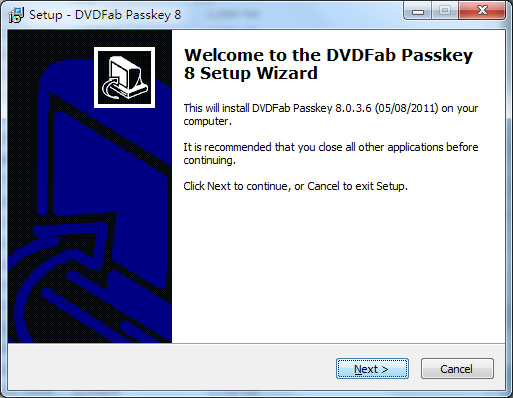 Step 2) Launch Passkey for DVD
Please click on the DVDFab Passkey8 icon on the desktop, the welcome screen will pop up. Click on "Start
DVDFab Passkey" button, the welcome screen disappears, meanwhile it minimizes into the system tray
and stand by, detects when you've inserted a DVD disc.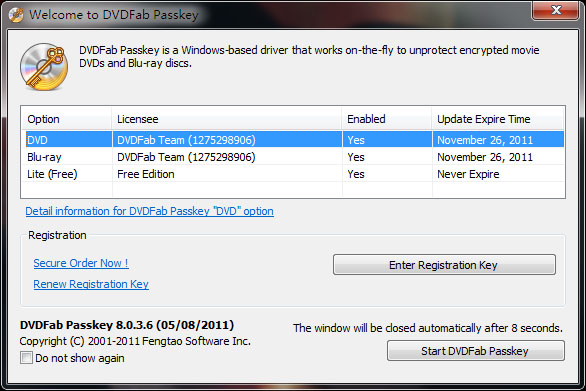 Before you insert a disc into the optical drive, please go to Settings/Exclusion, make sure all the listed
drives unchecked, you won't want any of these drives excluded to prevent from reading the inserted
DVD disc.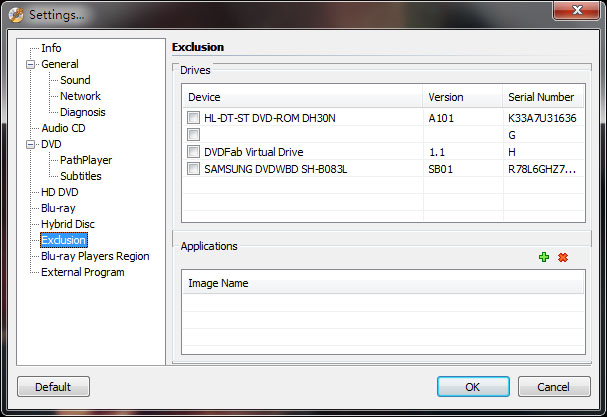 Insert your DVD into the DVD-ROM tray, here Passkey is automatically opening and removing protections from this disc. You can trail from the processing bar as below. Normally it will take one or two minutes to be done.
Note: sometimes you will be asked to specify the DVD disc's region code to remove RCE limitation, please do it and click OK to initiate the decrypting task.

You can also check how many protections and which ones Passkey found and removed in Settings/Info window.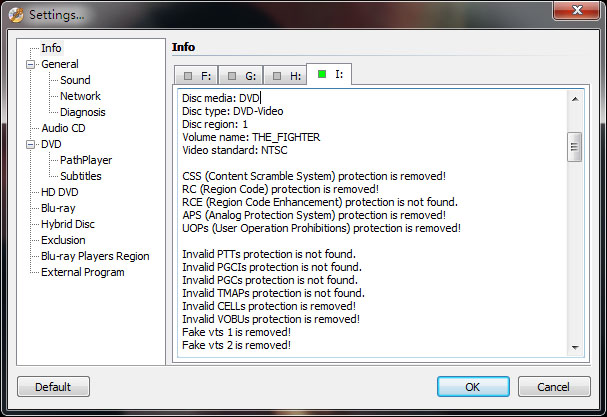 Step 3) Play the unprotected DVD

After a short while, you will get the unprotected disc in your drive, which can play with players like PowerDVD, WinDVD, TotalMedia Theatre, etc.
Step 4) Rip DVD to Computer Hard Drive

Please right click the DVDFab Passkey icon in the system tray, go to "Rip to Hard Disk", you are allowed to make 1:1 copy for this unprotected disc. There are two ways to save on the hard drive, one is to output as folder, another is ISO image file. The output path can be customized by clicking the grey dashline button on the right. Here we've changed from default C:\ hard drive to D:\ hard drive.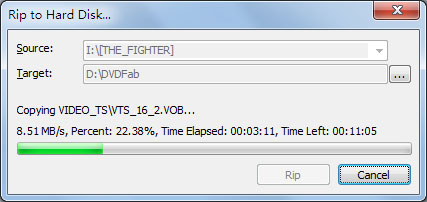 Passkey for DVD is a flexible application used to decrypts DVDs, if you've checked the box "remain protections" while ripping ISO image file, you would get a copy protected ISO finally.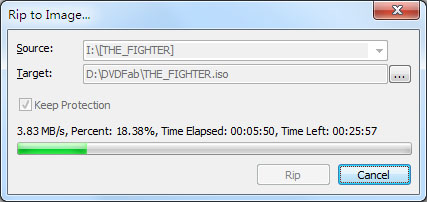 Note: Before ripping the dvd to ISO file, make sure the check box is needed to tick or not.
> Here is the comparsion of PowerDVD working with Passkey and without it.
PowerDVD player has a feature that allows for 5 modifications of the region code,and after the fifth
alteration the code is fixed according to the last alteration and you can not be able watch movies with
other region code. This alteration will directly affect the region code of your DVD drive (Control panel -> System -> Devices, etc.)
Note: You can only do it 4 times until it locks permanently, so be careful.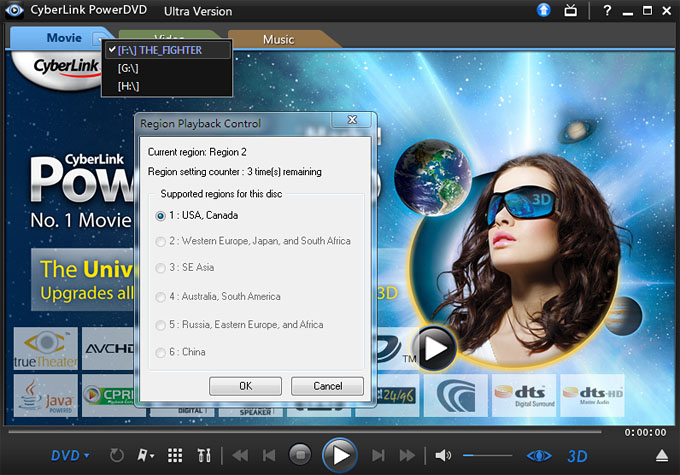 If you run Passkey firstly to remove all the restrictions including RC/RCE, then you have no need to change the region code for PowerDVD and play this disc without any pop up message, that also save your modification chances masterly.