1. The First Things Relating to The Google Video Downloader
We believe users should be informed of the matters they should pay attention to before we give them any advice in terms of the choice of Google video download. So the following part will explain the most important factors that determine the quality of a video downloader for readers' consideration. * Easy-to-use Interface: a clean and clear interface is an important standard which never fails in terms of delighting users, as very few people will readily puzzle out the function of every button or a combination of them if they are designed to be very complicated. Choosing a simple program can save you a lot of time while keeping you happy. So a wise choice will be a program with a clear, logical and self-explanatory interface. * Practical functions: An ideal choice for video downloader not only provides a friendly interface, but also necessary functions that constitute a crucial part of it. First of all, smooth and fast video download is of utmost importance. If users find trouble in this process, they may replace this program with other options immediately. And it is also a waste of time, a result we don't want to see.
2. Creative Tool for Your Reference - DVDFab Video Downloader
DVDFab Video Downloader is a video download solution developed by DVDFab Software. It perfectly solves the problem as to how to download video from Google by allowing people to download freely, making video download very simple and smooth. It now supports to download videos from over 200+ websites with original formats and multiple resolutions to choose. There are a lot more powerful functions it can provide. For a more detailed introduction, please continue to read.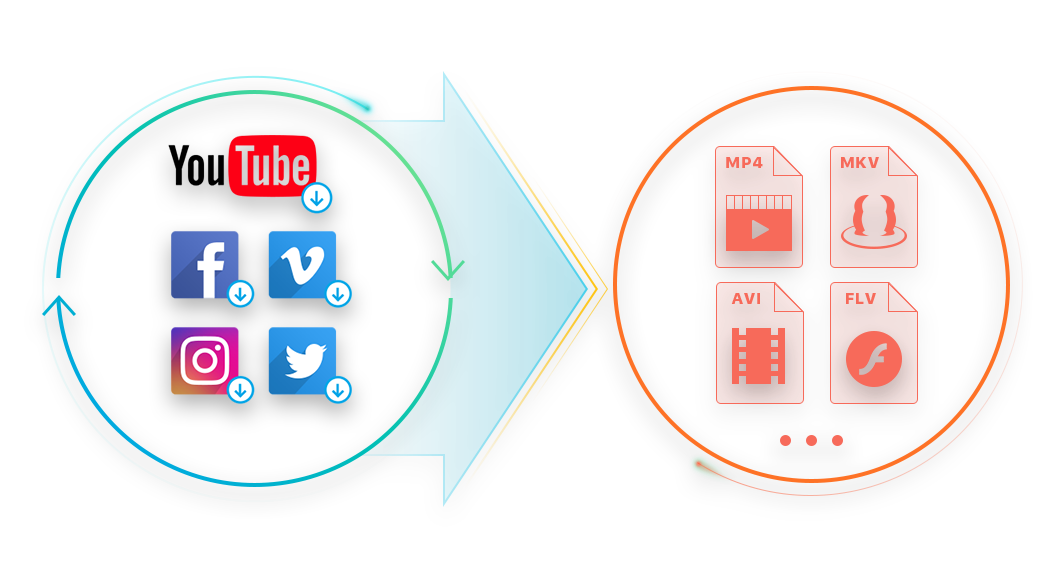 Download HD Videos

Resolution represents the clarity a video or image can achieve when it is on display. Lower resolution videos may appear blur on big screens, while it's not the problem of videos with higher resolution. DVDFab Video Downloader can fully meet your needs when solving how to download video from Google, as it provides a variety of download solutions with a wide range of resolutions, from 144P to 8K. You can choose your favorite one based on your purpose or need.When we talk about a video downloader, we always hope this YouTube Converter app can satisfy our needs at one time. DVDFab Video Downloader is exactly the right one for you.

Multi-task Download

The question of how to download video from Google can be easily answered. But how about multi-task download? This program is fully competent for this job. It supports multitasking download, with 5 download processes as its maximum capacity. This can save you a lot of energy and time, giving you excellent experience you ever have. All you need to do is pasting URLs of the target videos on the interface of this program, and all the other jobs will be done automatically and smoothly.

Download a playlist

A playlist is a pool of works with similar characteristics. Sometimes, the amount of its members are very big, which means an entire download can be troublesome if users do it one by one. DVDFab Video Downloader answers how to download videos from Google and allows users to do download all the works in a playlist at a time. All you need to do is pasting the URL of the playlist on the specified spot, and all the works will be downloaded automatically.

Save a Playlist

If you feel it troublesome to store the unique URLs of your favorite playlists to some place, I highly recommend you to use the newest video downloader. It is designed to answer how to download videos from Google and keep in mind various kinds of playlists, making users to have a good watching experience.

Turbo-speed Download

If you want to download video from Google video online in a short time, try DVDFab Video Downloader. This is a powerful software targeted to increase download speed. Click the "Turbo-Speed" on the right top corner, and then the download speed will increase to 10 times.

Download Metadata

Metadata is like an information library, including the name, author, duration and others of a video. If you want to learn about anything about a video, metadata will show you. So, downloading metadata is important in video download. DVDFab is more important since it is able to download video from Google video online with metadata.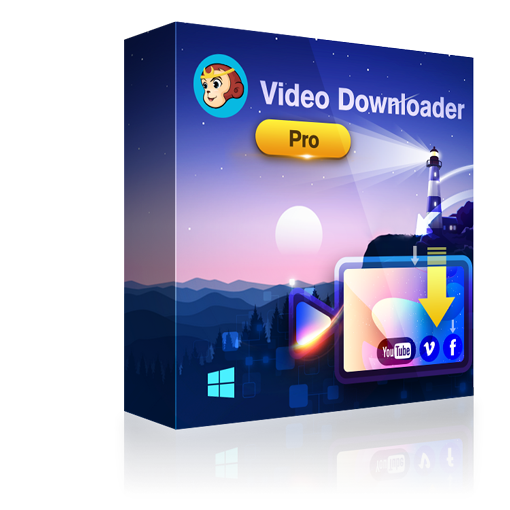 DVDFab Video Downloader
DVDFab Video Downloader Ultimate Google video Downloader, with a plus of wonderful playlist download to free up your time
Free Download
Free Download
3. The Full Process to Use The Google Video Downloader
Now follow us to learn how to download videos you need with this Google video Downloader. Here is the detailed step-by-step guide.
Step 1: Install DVDFab Video Downloader
The INSTALLER file can be obtained by clicking Free Download on the left side of the web page of DVDFab Video Downloader. Double click the downloaded INSTALLER file to install this Google funny video download. Double click the icon of DVDFab Downloader to launch this program.
DVDFab Video Downloader is a product module of DVDFab Downloader. That's why the software you installed is DVDFab Downloader.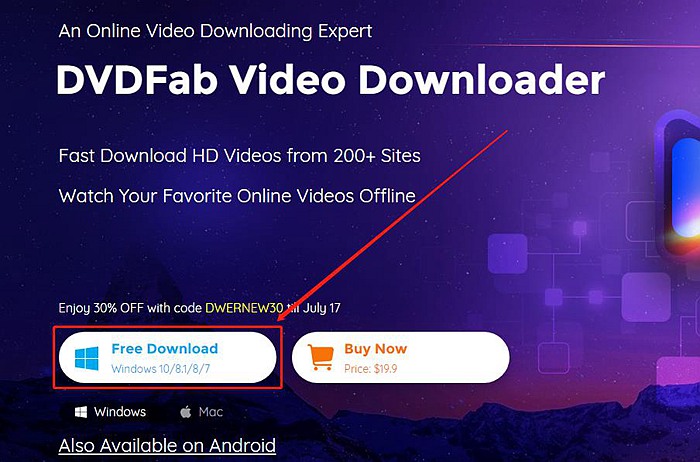 Note: Some settings need your attention BEFORE you start downloading videos with this Google funny video download.
Open this program, click the inverted triangle icon on the top-right corner of the main interface followed by clicking Settings, the first option. There are two items to be stressed in the new popping-up interface.
* Video Directory: click the Folder icon to select a new directory to replace the default one to save your downloaded videos if needed.
* Download Video: Click the inverted triangle icon to unfold all options. You will see a resolution list this program supports, ranging from 144p to 8K UHD - 4320p. Here you are recommended to choose "Ask me each time" since, for this setting, you will be asked to choose the resolution freely each time of downloading your favorite video.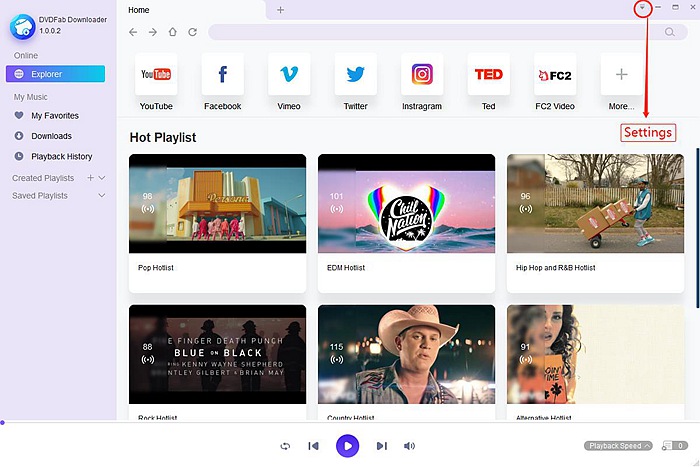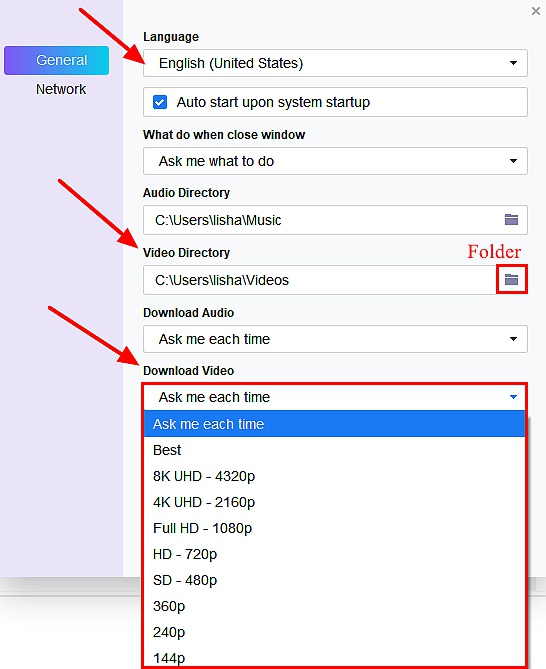 DVDFab Video Downloader permits you to download online videos. This Internet video downloader is superior to other downloaders because of its powerful features.
Step 2: Define the video you are to download
There are two ways to tell DVDFab Video Downloader which video you are to download. Firstly, outside the program, copy the URL of your favorite video; back to the program, paste the URL into the address bar on the top of the main interface, and search it. Secondly, inside the program, click the Explorer and you will find the websites this program supports to answer how to download the video from Google, including YouTube, Facebook, Twitter and more. Click any website and you are allowed to browse videos as usual to find the one you favor. For the above two ways, this program will automatically analyze the video as it is playing.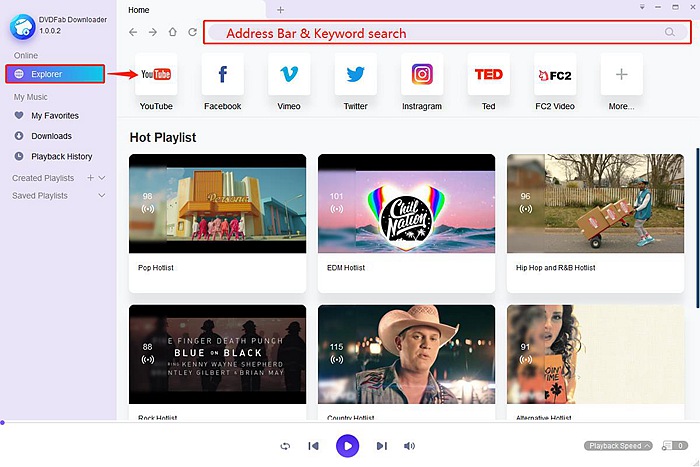 Add videos to My Favorites or Created Playlists
This Google video Downloader can be a good assistant for playlist management. When you play YouTube videos in the main interface of this program, a suspending bar including three options will appear on the screen. Move your mouse over the first option "Add to", a unit including three elements will come up below it. Click the first option "Add to Favorite", and this video will be included in the section "My Favorites" in the left menu. Click this section, and you will find more options in it. On the top of its interface are "Play all", "Download All" and "Delete all", you can use them to process the videos in this section in a centralized way. Below these options are collected videos with a couple of titles including "Name", "Artist", "Runtime" and "Operate". In particular, you will discover more functions in the "Operate" part.
You can also add videos to the playlists you created. Hover your mouse over the "Add to" option of the suspending bar, a small unit including "Add to Playlist" option will show up. Click this option, and this video becomes yours. To create a playlist, click the plus-shape button in the "Created Playlists" section and make a name for it.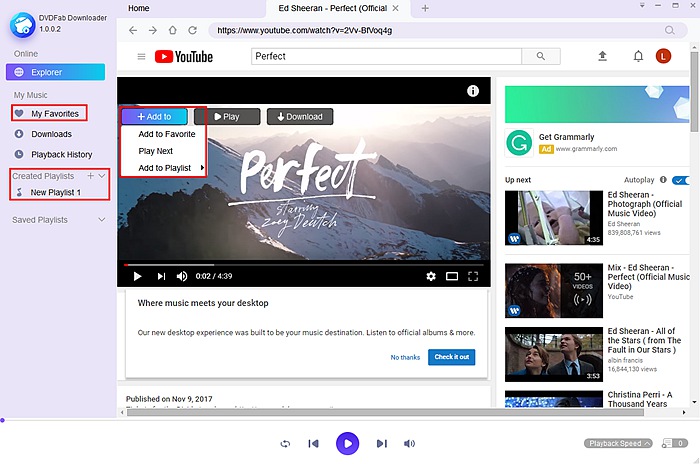 Download and Save a playlist
Open a playlist with this Google download video, then this program will recognize it as a program automatically. The suspending bar will come up. Hover your mouse over "Download" part of this bar, then it will give you three options including "Playlist". Click this option, and a download interface will come up. Choose appropriate settings and click "Download" button on the lower right corner.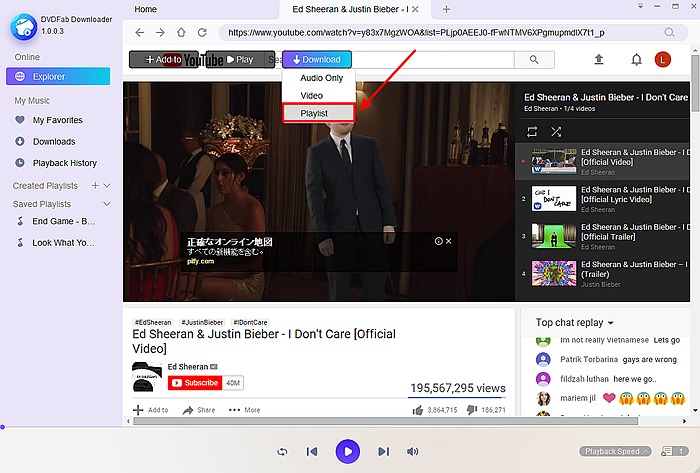 To save a playlist, just click "Save Playlist" option given by the "Add to" part when you mouse over this part. Then, the playlist will be included in the section named "Saved Playlists" in the left menu, you can check all the playlists you saved here.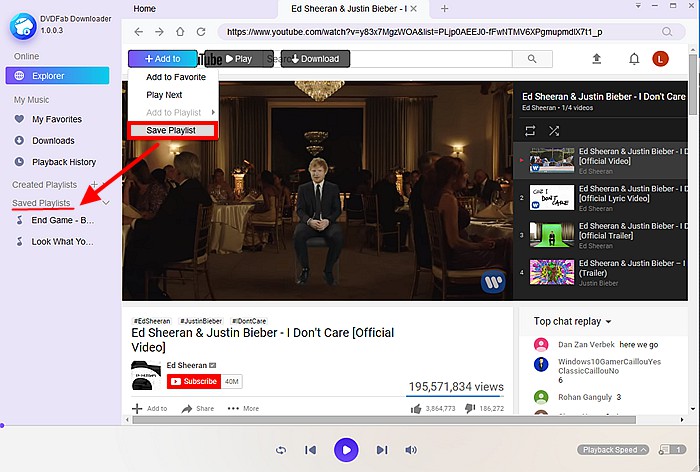 Play Button
The second element of the suspending bar in this Google video download is a play feature. You can use it to play videos online or offline. Hover your mouse over it, click the "video" option it gives you. then, the play interface will show up.
The play interface is structured to provide easy access and user-friendly functions. At the bottom of it are the main function area, where, from left to right, three sections are located. The left section has three elements, the album cover for switch between the play interface and the original main interface, a little heart-shape button for "add to my favorites" and a little arrow-shaped button for "download this video". The central section contains five elements, which, from left to right refer to "play mode", "play last", "play or pause", "play next" and "volume control". The right section includes three elements, which stand for progress/duration, "play speed" and "current playlist" separately.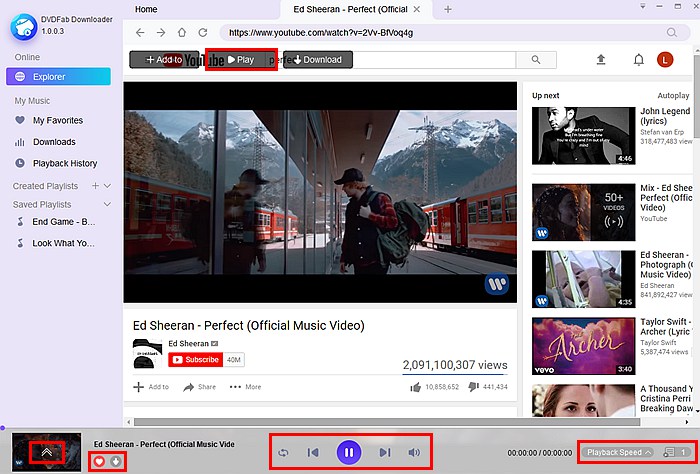 Step 3: Download Videos
All of your doubts about how to download Google videos will be cleared in this part. The third option of the suspending bar is for video download. Hover your mouse over it, and click the "Video" option it gives you. Then, the download interface will come out. Make sure all settings are right and click the "download" button on the lower right corner. Then the download process will start immediately. You can check the progress in the "Downloads" section in the left menu. Click this section, and a new interface where three elements are included will come up. The first two stand for videos that have been downloaded, while the last represent for those which are being downloaded.
One more thing, you can turn on the "Turbo-speed" button when the download process is going on. Click the third element of the "Downloads" section, you will find It on the upper right corner.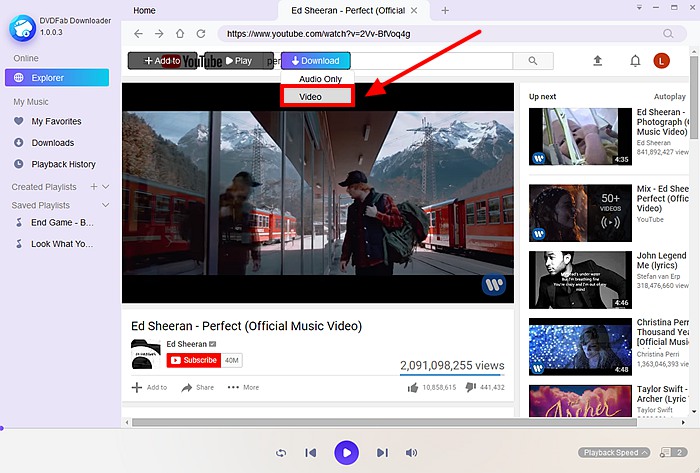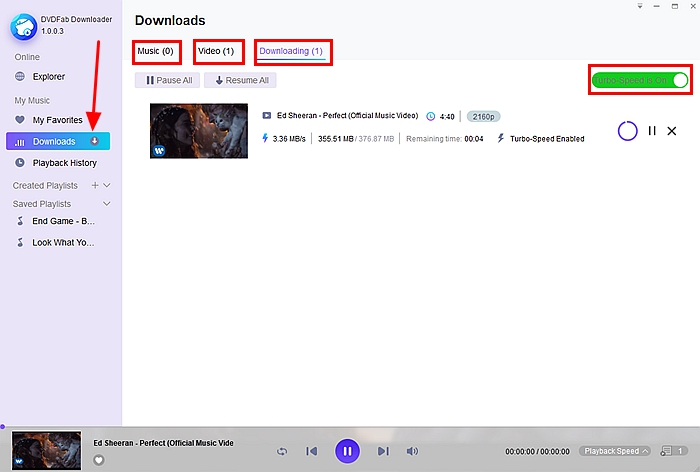 Come across a favorite video or video playlist and couldn't download them? Try this Google download video, it won't let you down.
4. Examples from 200+ Supported Video Website List
Have you imagined you could download videos with Google and from 200+ websites? Now, the opportunity is coming. DVDFab Video Downloader gives you this opportunity. Subsequently, I will introduce to you some websites.
Speaking of how to download a playlist from YouTube MP4, DVDFab Video Downloader is the leader in video download, enabling its users to find the best solution in video download.
Social Networking Website
YouTube
is an American video-sharing website, enabling users to upload, watch, share and comment on videos.
Twitter
enables users to post and interact with messages in limited characters, as the American online news and social networking website.
Animation Website Platform
Giphy
is home to dynamic gif animation images and can be added to social media and chat application.
Crunchyroll
is an online community website to offer media streaming service related to animation image, cartoon, drama and media.
Question-oriented live-broadcasting platform
TED
focuses on ideas worth spreading. Leading figures in the fields of science, design, literature and music, share their thinking and exploration of technology, society and human beings in speech.
Closer to Truth
features extensive conversations of the leading scientists, philosophers, theologians, and scholars and covers a diverse range of topics or questions.
5. One More Thing about DVDFab
DVDFab Video Downloader is a well-designed Google video download. DVDFab Software is the prominent software developer who offers the world best and most complete Cinavia removal solutions for users to defeat the so-called unbeatable audio watermarking technology applied onto commercial DVD, Blu-ray and 4K Ultra HD Blu-ray discs, and the devices to play back those discs, such as a home DVD/Blu-ray/4K UHD Player, or a PS3 from Sony. The removal solutions are implemented in its DVD Cinavia Removal, Blu-ray Cinavia Removal and UHD Cinavia Removal modules included in the all-in-one DVDFab 11 shareware package.
6. Conclusion
I hope that all of your questions can find the key answer in this article. No matter you are going to download a single video or a playlist or perform a multi-task downloading, DVDFab Video Downloader can guarantee you both fast speed and high resolution. And this Google video Downloader allows you to download the source videos from more than 200 websites, including the famous YouTube, Facebook and some regional and special-purpose websites.
DVDFab Video Downloader enables you to download videos from any site you want for free without any inconvenience of downloading vast amounts of untrusted software. This Twitter Video Downloader is the perfect choice for you.
More Products You May Like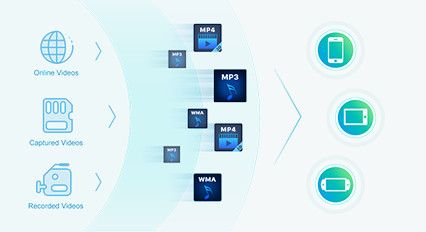 DVDFab Video Converter
An expert tool to convert videos and audios freely to any format. Before you are in a free world where videos and audios can be played on any device and behind you is an unconnected world where those have to be played on individual device
Free Download
Free Download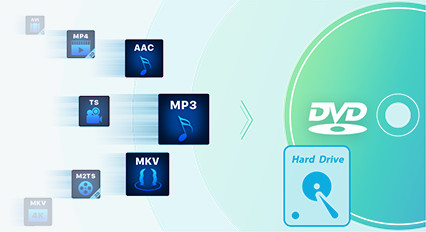 DVDFab DVD Creator
An incredibly easy-to-use DVD burner software that can easily burn home videos of all formats to blank DVD medium for playback on any home DVD players
Free Download
Free Download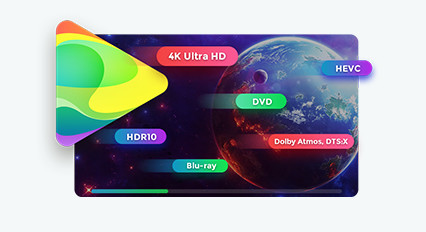 DVDFab Player 5
A top-notch video player application allowing music and video lovers to enjoy all types of media files at home, with cinema-level audiovisual effect
Free Download
Free Download